If you want to relax and rejuvenate on your Hawaii vacation, there's nothing better than a visit to one of its best spa hotels on Maui — especially when you can just roll out of bed and walk a few steps to experience the nirvana of a Hawaiian lomilomi or heated lava rock massage. Locally sourced ingredients like sugar, honey, ginger, coffee and cacao make body wraps and facials delectable, too. 
Feature Photo: Westin Maui Facebook
TIP: Don't waste your day! Since most hotels have check-in until 4pm, be sure to ask for an early check-in. If they can't accommodate, they will usually let you store your bags so you can head to the beach!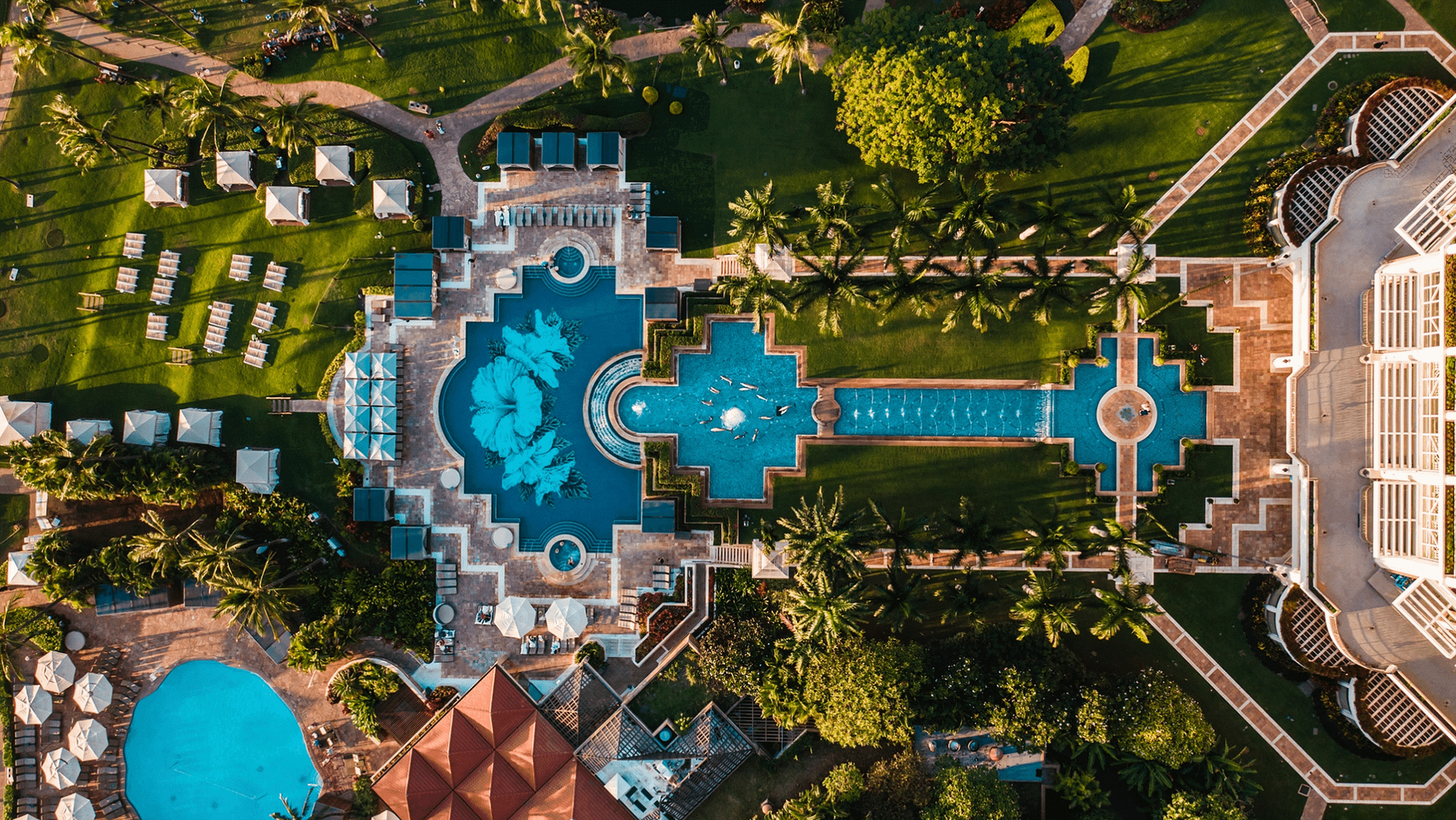 Ever since its opened in 1991, "the Grand" has been the must-see property in Wailea. The development concept was to create a detached world where guests can free themselves from their daily routine, and with over 780 rooms and 120 luxury town homes on 42 acres rolling down to Wailea Beach, the scale is grand indeed. 
The open-air ocean-view lobby feature nine larger than life (literally) Fernando Botero sculptures worth more than $30 million, the amusement park-quality water slides in the vast pool complex are irresistible kid magnets, and the 50,000-square-foot Spa Grande offers saunas, Swiss jet showers, waterfalls and a variety of specialty bathtubs, plus an equally impressive fitness center.
HIGHLIGHTS
The Japanese furo (hot tub), Roman bath and five aromatic, tinted baths in the Waters of Maui hydrotherapy circuit can help you relax before a treatment in one of 40 rooms.
Try the Hawaiian Superfood facial, which includes a toning neck and face massage, to firm and brighten your skin, or the full-body Honey Macadamia Nut Indulgence, which includes a facial mask, relaxing massage and hydrating body wrap.
Perched above secluded Polo Beach at Wailea's southern end, the all-suite Fairmont Kea Lani embodies the genuine spirit of aloha and offers exceptional cultural, spa and dining experiences in a truly spectacular setting. Closest to the beach two- and three-bedroom villas offer prime accommodations for larger groups or families, including a private furnished courtyard with plunge pool and barbecue grill. 
At the top of the hillside site, roomy suites (starting at 800 square feet) can also accommodate up to four and include a mini-kitchen in the foyer and large lanai. Don't miss the complimentary outrigger canoe ride, dinner at Ko restaurant (drawing from the island's multi-ethnic plantation heritage) or a tropical cocktail at the swim-up pool bar.
HIGHLIGHTS
The resort's award-winning Willow Stream Spa provides heated stone lounges and a variety of shower experiences inspired by Maui's unique rains, from gentle to stormy.
The signature massage includes an invigorating lemongrass foot scrub, citrus scalp mask and a mixture of macadamia nut and kukui (nut) oil to hydrate the rest of your body.