If California was a sovereign kingdom — we can dream! — there is little doubt who would be crowned "King of the Road." Douglas Gene McConnell, born in Santa Monica, 1945, is known by many as the curious host of Bay Area Backroads. Although the show has been off the air since 2008, it was one of the longest-running regional television series in American broadcast history. Doug has not only inspired us to get out and explore, but he has also been a passionate ambassador of the environment, animals and community throughout his career. These days, he continues his adventures as the host of Open Road, a weekly series, that airs Sundays at 6:30pm on NBC Bay Area, KNTV. The show explores the natural, historical, and cultural treasures of the Bay Area and Northern California, focusing primarily on parks and open spaces protected by the public and made accessible for all. 
Featured Photo: Doug McConnell filming in Sausalito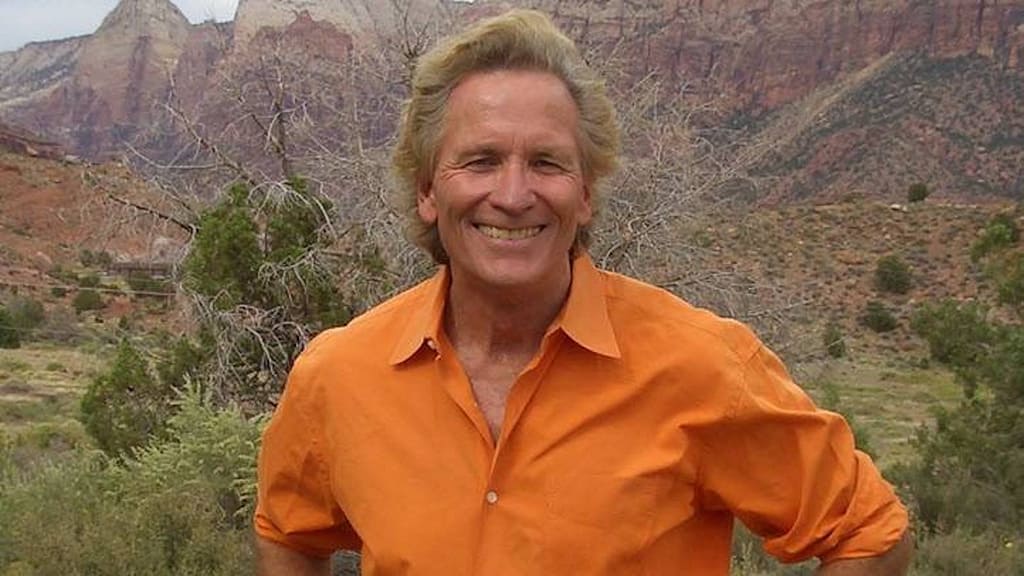 His childhood was spent in both Northern and Southern California, where a favorite family pastime was just getting in the car to explore their surroundings. Journalism wasn't necessarily his life calling back then, in fact he earned a bachelor's degree in government from Pomona College and a master's in political science from New Jersey's Rutgers University. Government studies came in handy, however, as an activist in the '60s, and he is still actively involved in many environmental causes. He has also received many regional Emmys and other broadcast awards during his long career in television. McConnell and his wife Kathy Taft have called the bucolic town of Corte Madera, in Marin County, home since 1986. Here they raised their sons, Nicolas and Patrick, and cared for and enjoyed an ever-revolving coterie of animals. We met up with him at one of his favorite spots, Cafe Verde in Corte Madera, along with Ruthie, his charming canine companion.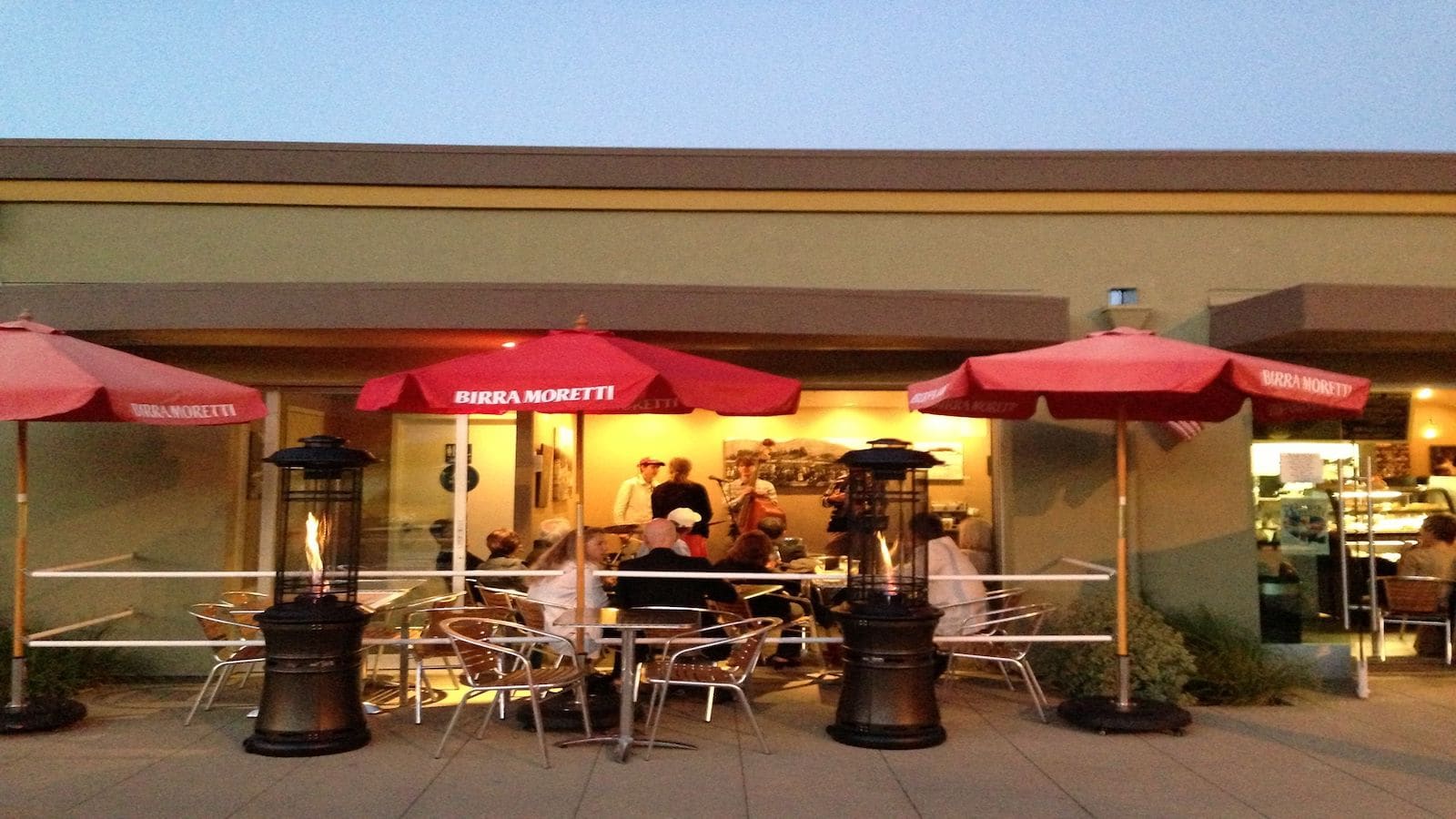 Why Cafe Verde? 
I love this place. The owner, Sahid, used to run an Italian restaurant up the street called Bellissimo for many years before he opened Cafe Verde. He met his wife in Italy when he fled from the regime in Iran in the '70s. Sahid had always dreamed of having a place where people can eat and drink and be part of the community. Since Corte Madera didn't really have a center or town square, this has been the place people casually gather, from parents with kids, to locals having business meetings, or people like me, who show up and write. To me it feels like the heart and soul of the community. During the pandemic these outdoor tables (donated by the town) were the ideal place to gather without being inside.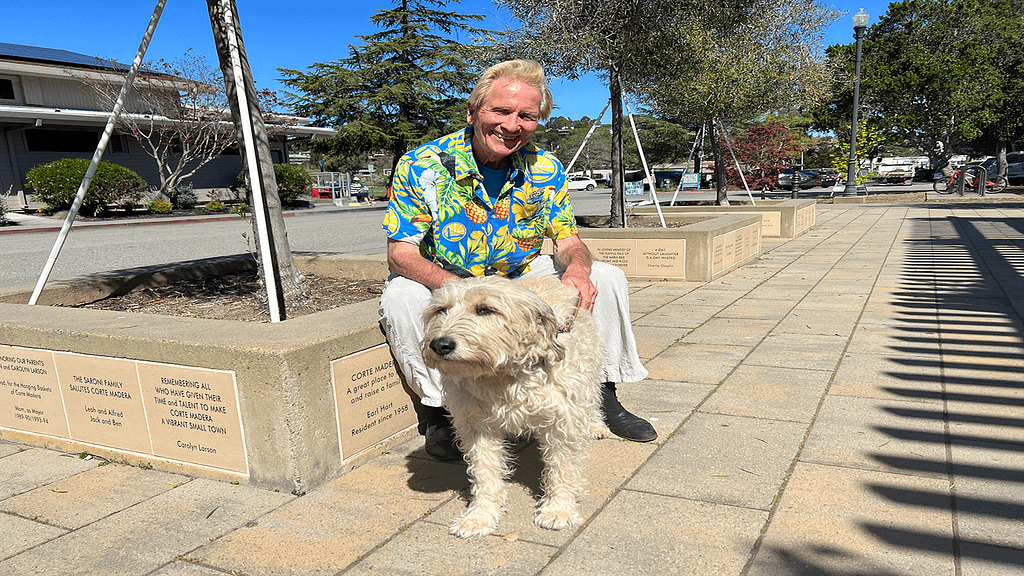 Tell us about Ruthie.
We've always had lots of animals, mostly rescues, when our latest passed, we got a note from friends to take a look at a dog a philanthropic San Anselmo family had rescued from Iran. They are Iranian and have had it their philanthropic mission in life to rescue street dogs. When they help fund the dogs' transport here to the U.S. to find homes. Ruthie was found by a good samaritan, under a police kiosk in Tehran. She is the sweetest and has great energy, the only signs she shows of her days on the streets is a slight limp after a long walk, because she had been shot with beebee pellets. We got her the day after Ruth Bader Ginsberg died, so we named her Ruthie — we go to the dog park a few times a week we have our own pack for friends — and she just loves it.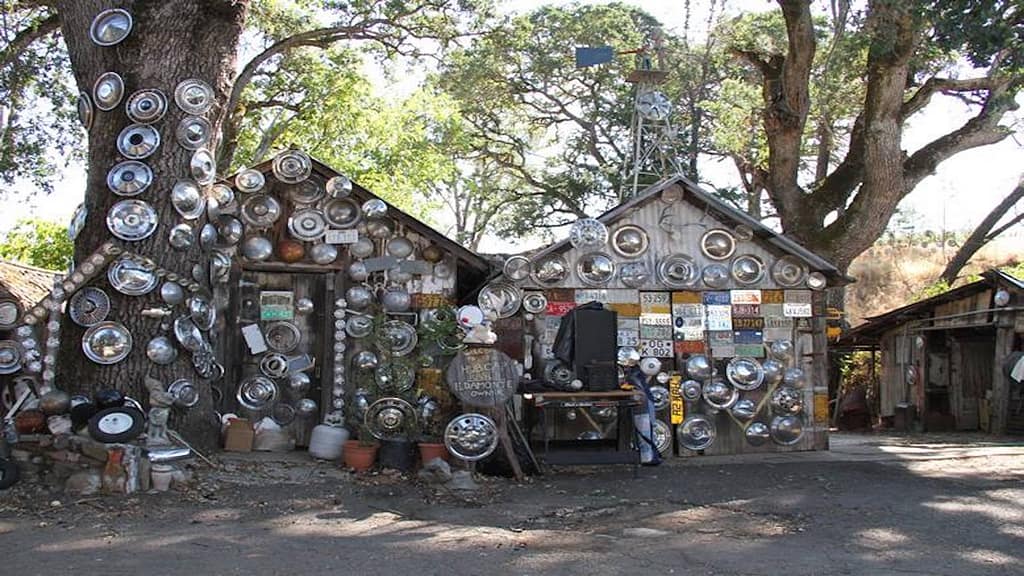 Where did you develop your curiosity for exploring? 
It's in my family's DNA. I was born in Santa Monica and then we moved to Fresno when I was a kid. My dad was a car guy, and my earliest memories were jumping in the car with my mom and dad and exploring. He owned a used car lot, and I am pretty sure that every single type of car ever made came through his business over the course of my life. So during the weekends, we would explore nearby towns. And we went to Yosemite so often, I felt like it was my backyard. 
Sounds like your dad instilled a love for cars in you. 
Absolutely. I remember as a child that his goal was to create enough money to open a Ford dealership, which eventually he did in the town of Gridley, in the Central Valley, north of the city of Marysville. When I was two years old, I was kind of a savant and he would show me off to his car buddies; he would blindfold me and say, "Dougie, feel the hub cap, what kind of car is that." And I would say, "Daddy, it's a Hudson or a Plymouth," or whatever type they had presented. This came back years later when we were producing a show that involved one of my favorite roadside stops, Litto's Hubcap Ranch in Pope, California. I tried to guess them again and unfortunately, I had lost my savantish skill. However, I benefited from his obsession in many ways; he never kept his cars — "Cars are meant to be sold, not saved," he'd say — but he did hang on to a cute little light baby blue convertible roadster that I got to drive around town and I'm sure it boosted my popularity.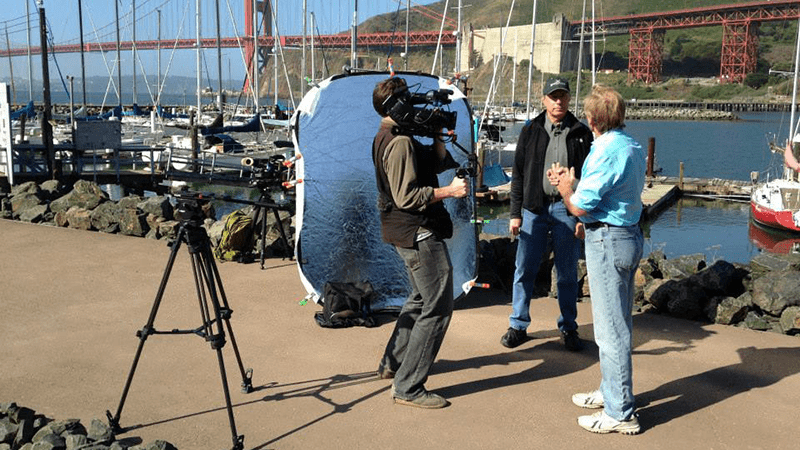 Did you think you would get into the car business? 
Not really, but my eldest brother worked with my dad until he retired and then took over the Ford dealership. Eventually he sold that dealership, but since he had four sons, and a couple interested in the business, he helped them buy a Chevy dealership in Gridley and Healdsburg. There has been a McConnell in the car business since 1924. 
From cars to road trips. 
My mom and dad were really great for many reasons, but one was for encouraging our wanderlust. When I went to college, my dad said, "I know you'll work hard in college, and if you want to go Europe, that's on you, but if you want to explore America, I'll give you a new car and a gas card for the time you're in college. When you're done you can turn it in." Every year I was in school, I'd travel on the weekends and holidays. I made it to all 48 states, Northern Mexico, and Canada. I was like a heroin addict with travel — it's what we did for fun. 
Any fun surprises during your time at Bay Area Backroads? 
Lots of fun surprises. One of my favorites happened when a really big interview was canceled at the last minute. We were leaving the office to head to the Marin Headlands and word came that the interview was off. I thought about one of my heroes, Charles Kuralt, who hosted CBS On the Road, and said to our coordinating producer Adrianna Roome at the time, "Go get a map, throw a dart and see where it lands, we'll find something interesting." The dart landed on Byron and we headed out to the east side of Mt. Diablo with the camera crew. This was before cell phones, so we rolled into town, I found a payphone and called Adrianna to see what she had discovered. She said she had talked to a woman named Kathy Layton who claimed to be the unofficial historian of the town. Sounded like great credentials to me. It turned out to be one of my favorite days (I've had a billion favorite days).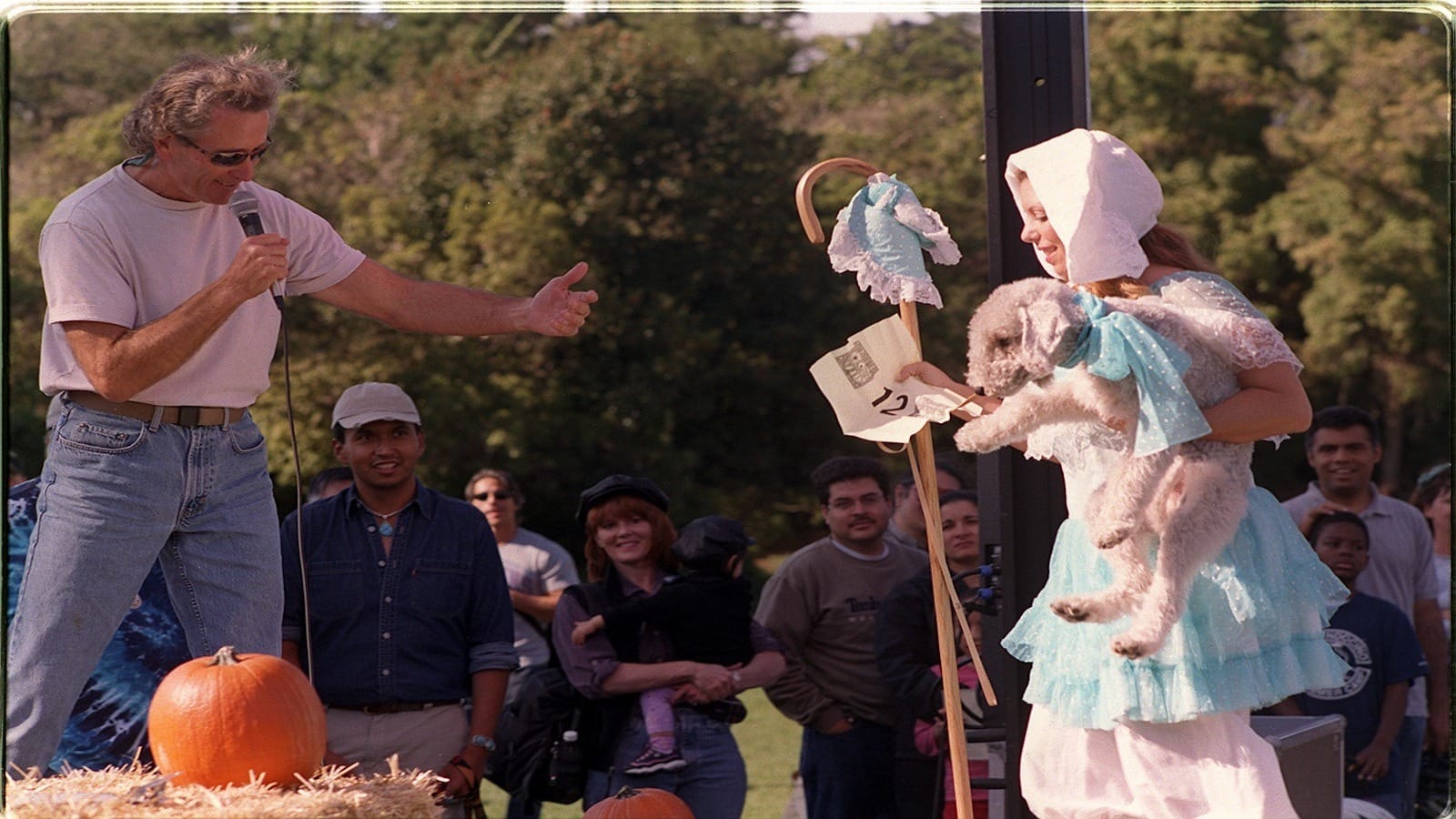 What happened?
I met up with Kathy and found that we were the exact same age and our families had crossed paths. My great grandfather took his family to Brentwood in Contra Costa 1878, where my grandfather was born and became the methodist minister. It turns out her father went to the same church. This was a great start, so we drove around Byron and she showed me a few things I've often returned to visit. First of all, The Vasco Caves have incredible geologic formations and were a popular recreational destination back at the turn of the century. A building that looked like it was falling apart was the remains of the Byron's Hot Springs Resort — one of the major, spa resorts of California at the turn of the century — that turned into a POW camp during World War II, called Camp Tracy. Instead of torturing prisoners, they tried to befriend them and gave them shot guns to use to go quail hunting. I'm not sure this actually worked to get war secrets, but it's a great story. On this random day, I met someone, with whom I shared a six generation connection, and found an important place in history. Who knew! We threw a dart, landed on a place. My point is there are great stories wherever you are. Just be open, and listen. And be curious and gems will just come pouring out.  
Favorite food stops?
There are so many, but top of mind is Duarte's Tavern in Pescadero. Owned and run by the same Portuguese family since 1890. I've known a couple of the generations and whenever possible, I love stopping there and getting some olallieberry pie. Go about a block or so north to the Harley Farms Goat Dairy, which is owned by the daughter-in law of the Duarte's.   
You've been honored by so many organizations. Any perks?
Yes, hats! Two of my favorites were honorary state park ranger of the year and honorary national park ranger, both came with a hat. The the national park hat was for the Golden Gate Park conservancy, which was a surprise. To my knowledge, the only other person I knew with both hats was my friend Bill Lang, longtime publisher of Sunset magazine. I treasure the hats.  
Under the radar finds?
One of my favorites is near Fresno, one of the gateways to Sequoia National Park. We lived nearby as a kid and I remember a billboard hawking a '50s style roadside attraction, "See the Mysterious Human Mole." Finally in the '90s I learned that indeed a man named Baldassare Forestiere, a Sicilian immigrant, landed there in 1906. It was very hot, and with a pick and shovel he carved through the hard pan soil by himself and created an underground house — it is mind-blowing. Back in the '50s it was on a show like Ripley's Believe it or Not!; now it's an open air museum called the Forestiere Underground Gardens, and on the National Register of Historic Places.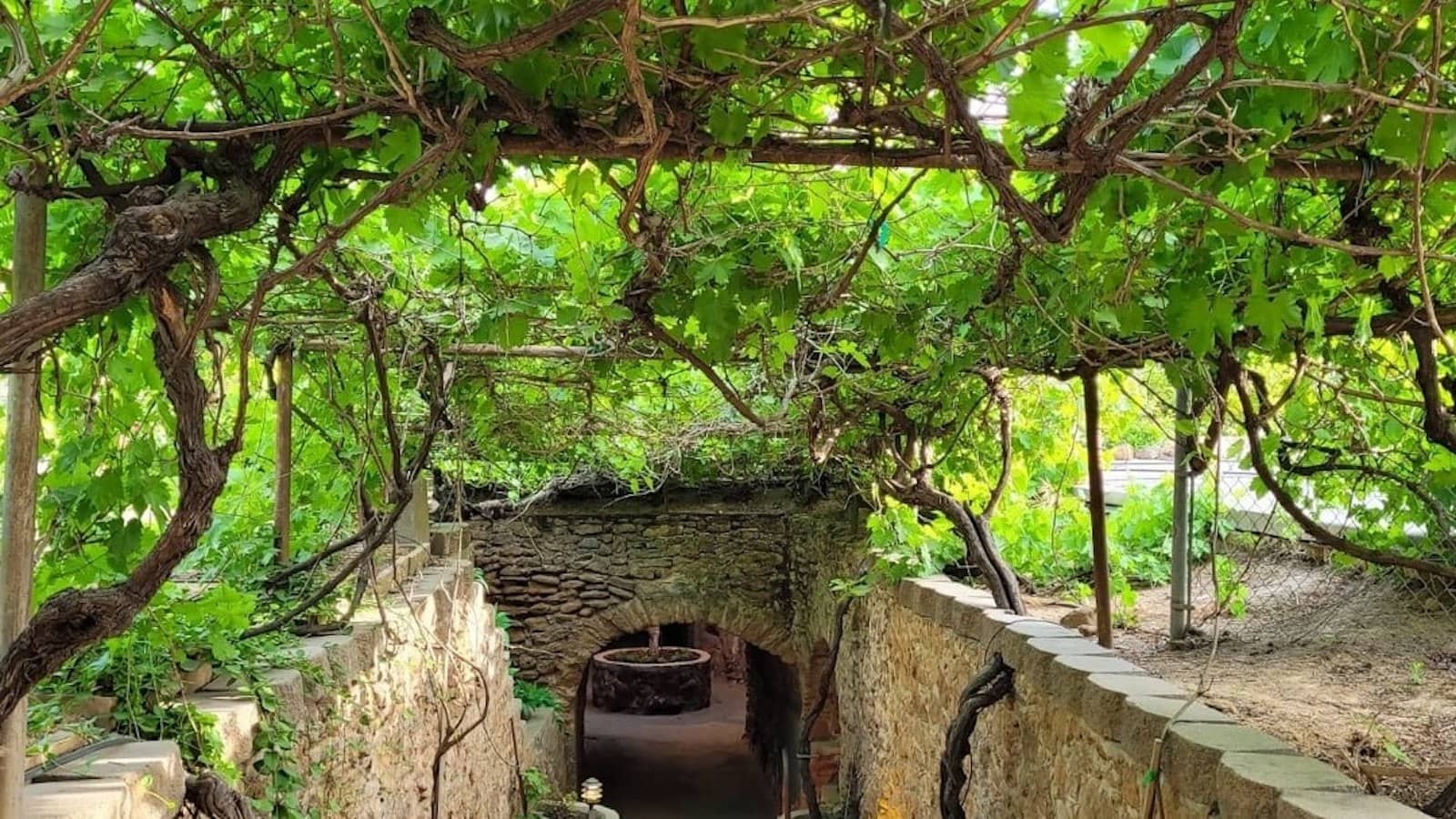 Funny episodes that almost didn't work out? 
In 2007, Nissan was our sponsor and they asked us to do a show with their new hybrid. The idea was that we would stop and see things along the way and go as far as the car can go on one tank. I told the crew we would be lucky if we got to the Utah border. Well, we got to the Utah border on Hwy 50 and there was a lot of gas left. We had tight deadlines and hadn't planned on the car making it so far, so I started flooring it and it kept going, going and going. It finally ran out of gas just before we got to the Interstate that goes from Vegas to Salt Lake City, 740 miles from the Berkeley Marina where we had started. The sun was going down, the coyotes were calling — I was blown away.   
What are the challenges in producing a travel show?
There are quite a few — all surmountable — but one thing you might not think about is noise pollution. A friend of mine, Bernie Krause, is a musician and loves the outdoors, so he invented the science of the study of nature through sound. He's been in the field with sensitive microphones, recording the health of ecosystems with sounds for decades that you can find on WildSanctuary.com. Turns out that human-caused ambient noise is the biggest challenge for wildlife.
Can you give us an example?
When we were out filming years ago, we had to stop because a car/muffler would go buy. But these days we live in a noisy world, it's part of the soundtrack. A study Bernie did highlights this very well. In 1968, in Sonoma Valley, in a location near people — but out in nature — it would take one hour to get twenty minutes of clean audio. Now it takes 2,000 hours to get twenty minutes of uninterrupted sound. It would be huge if we can get rid of these combustion engines — perhaps the electric cars will have more positive effects than meets the eye.  
Volunteer in the Bay Area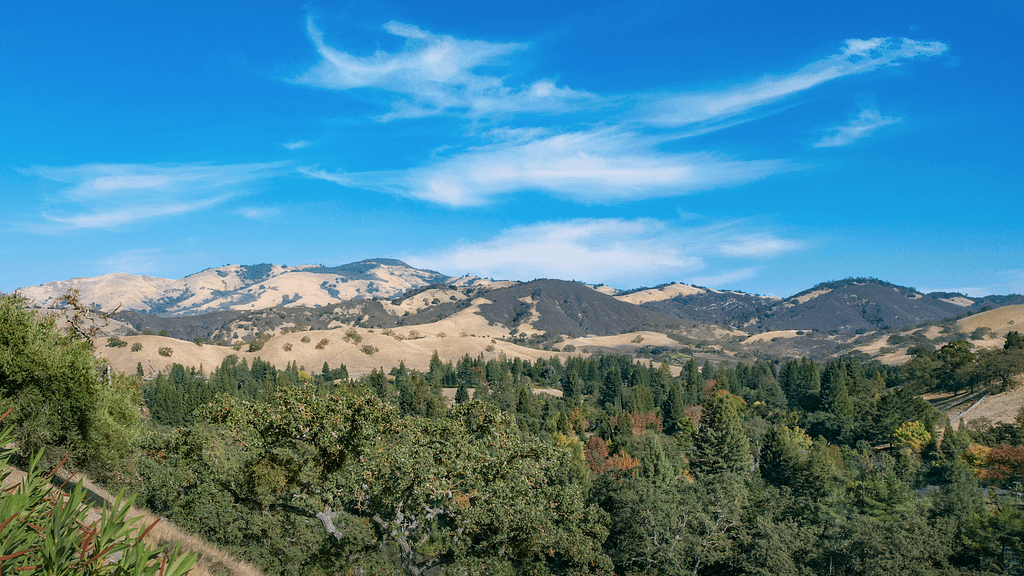 McConnell's favorite part of his long career is the people he meets along the way, here are just a few groups he recommends for people looking to get involved and give back to their community here in the Bay Area. 
San Francisco: Parks Conservancy, immense legacy they support the entire Golden Gate National Parks Throughout the Bay Area, $125 donation includes a cool scarf! 
North Bay: One Tam Initiative: The four public land agencies in Marin County have come together with this group to protect all aspects of Mount Tamalpais and beyond.
One hundred dollar donation includes beloved author Barry Spitz's definite guide to Mt. Tamalpais Trails. Sonoma Land Trust is another important group to consider.  
East Bay: Save Mount Diablo is celebrating their 50th anniversary this year. Look for a matching grant opportunity to make your donation go further.  
South Bay: San Mateo County Parks Foundation. Created in 1998 to fill a gap in funding to protect natural resources, this foundation is small but mighty. A donation of $500 will get you an annual parking pass.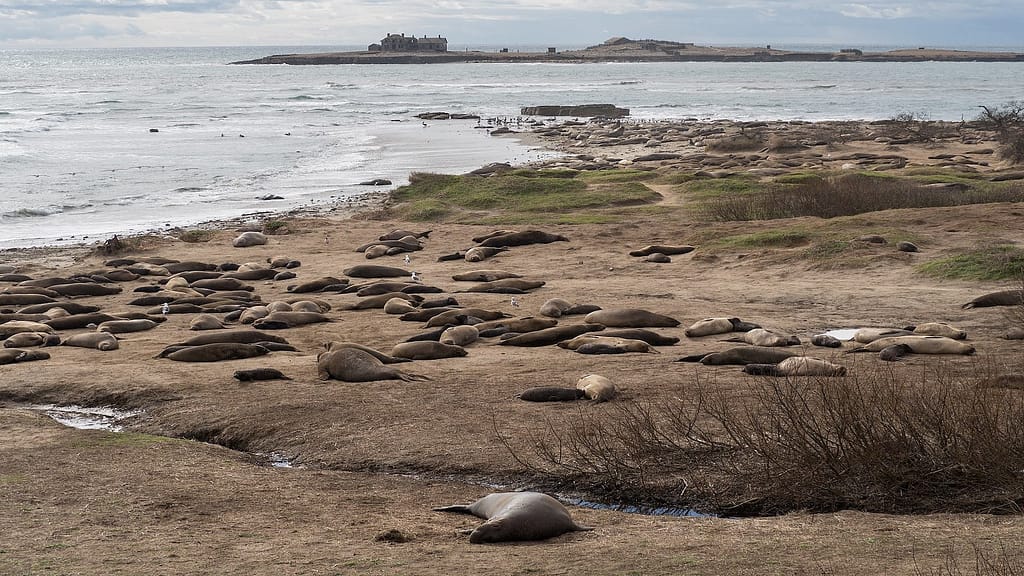 Sure, we're all captivated by the adorable animals, but the not so classically cute structured fauna play an integral role in our ecosystems. Here are just a few organizations that are doing the right thing for all creatures great and small. While groups like the Marine Mammal Center and the Sierra Club protect many different species, here are few groups who focus on just one. 
California Condor: In 1982, only 22 California condors were left in the world. With the help of biologists, they now number over 500, with more than half flying free in the wild. The Ventana Wildlife Society is working to keep them flying. 
Elephant Seals: In 1884 these pinnipeds were hunted to extinction for their blubber. However, a few years later a tiny population of northern elephant seals was rediscovered near Mexico, and from those, the population bounced. Learn about these incredible creatures via Friends of the Elephant Seal.
Bat Preservation: Bats are pretty cute — at least from a distance — but they are also integral in helping prevent the next world pandemic. Learn more from Bat Conservation International.
Support Doug on his Road to Recovery: