When you explore the incredible Aquarium of the Bay on Pier 39 and wander below through the clear underwater tunnels that reveal the San Francisco Bay, you can come face-to-fin with more 24,000 local marine animals. Imagine sharks, skates and swirling anchovies; bright orange Garibaldis and green moray eels, a rainbow of rockfish, pulsating moon jellies, and shy octopi like the giant Pacific, the smartest local resident of all. There's touch pools with leopard sharks and tactile tide pool animals like sea stars, but it's the playful river otters that often steal the show. Most importantly this stellar organization, the only Smithsonian Affiliated Aquarium in California, also has a nonprofit, Bay Ecotarum, which has been committed to ocean conservation and climate action, both locally and globally, for the past 25 years.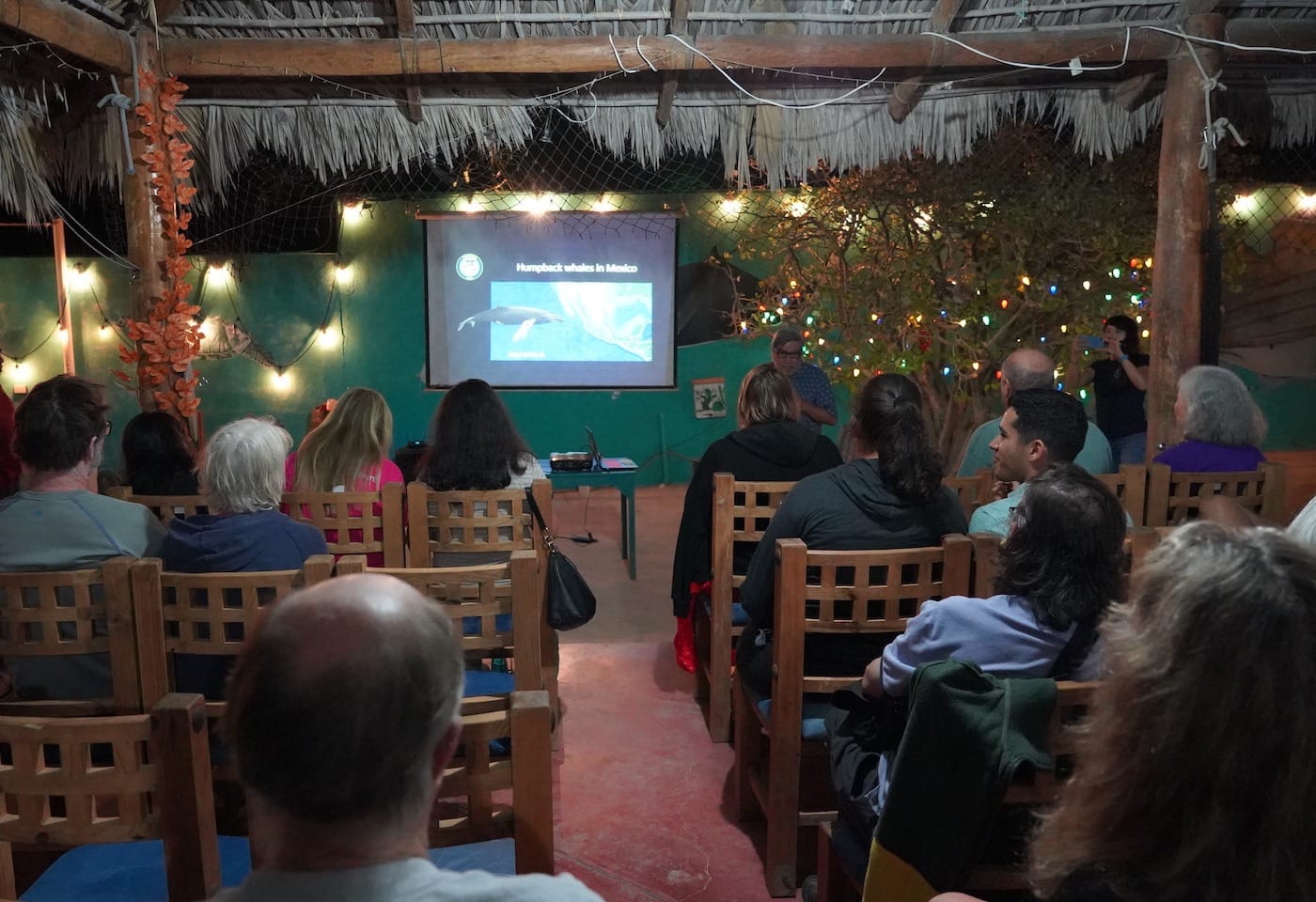 Taking its mission — to enable conversations on climate resilience and ocean conservation globally while inspiring actionable change locally by protecting and preservation of the San Francisco Bay and its ecosystems — one step further, the aquarium has launched Bay Ecotarium EcoXpeditions. Based around ocean conservation and climate action adventures, these experiential excursions are one-of-a-kind trips to incredible marine protected areas. Travelers engage with local marine biologists, university researchers, local conservation groups and environmental champions as to experience authentic involvement in real-time scientific research and initiatives, such as coral restoration, fish, wildlife and ecosystem surveys, terrestrial reforestation and invasive plant removal, and marine protected area exploration. Whether you are a snorkeler or advanced diver, these curated trips cater to all levels of ocean lovers and are set in compelling conservation locations like the Galapagos, Costa Rica, Belize, Baja, The Big Island and more.
David and Pamela Jackson recently enjoyed an EcoXpedition to The Big Island. The adventure proved to be a portal to the raw beauty of Hawaii and its wonderland of nature. They snorkeled with locals, surrounded by a rainbow of colorful fish like bright yellow tangs grazing over the reefs. At night they swam with graceful manta rays as the other-worldly, winged creatures chased plankton, illuminated by lights. EcoXpeditions also arranged for the group to meet with a turtle expert who took them on a private tour of a lagoon, a sanctuary for sea turtles, where they learned about the endangered green turtles plight and the reality that they often mistake plastic bags for jellyfish and ingest the damaging debris. "We returned home as better versions of ourselves," explains Pamela Jackson. "The trip was life-altering and filled with bucket list experiences, so we immediately started planning our next adventure with EcoXpeditions."
On the Baja Whale trip, there's snorkeling with whale sharks in La Paz Bay, conservation talks, and panga boat trips to see gray whales in Magdalena Bay. Birdwatching, fossil hunting and folkloric dance shows by local students add to the cultural mix. On an EcoXpedition to Sardina, guests learn about the conservation efforts and sustainable practices of Europe's second largest island and their challenges with climate change. There's walking tours of the historic cities and boat rides to the marine protected areas like Capocaccia and Capo Testa for swimming and snorkeling in the company of turtles, eels, dolphins, and red stony coral. In Belize, an educational tour of the country's famed animal sanctuary and zoo is followed by caving or zip-lining, seaweed farming activities, presentations by park rangers, walks through the mangrove forests, and diving to underwater wrecks. Each trip reveals the soul of the place with a behind-the-scenes look at local conservation and community. The groups are small; making the personal attention and rewards grand. And, of course, guests can opt in or out of each activity and make the trip their own.
"What's incredible to me about this program is that these hands-on immersive trips allow people to experience initiatives around the world that are having a positive impact on climate resilience and climate action, and they have the potential to change the perspectives of participants and evoke deeper appreciation for environmental stewardship," says trip curator Angelina Preza.
"Each trip also has a fundraising component with proceeds returning to the local community and conservation groups in the various regions, so it's an incredible way to give back and connect with exceptional programs that are making a difference," adds Preza.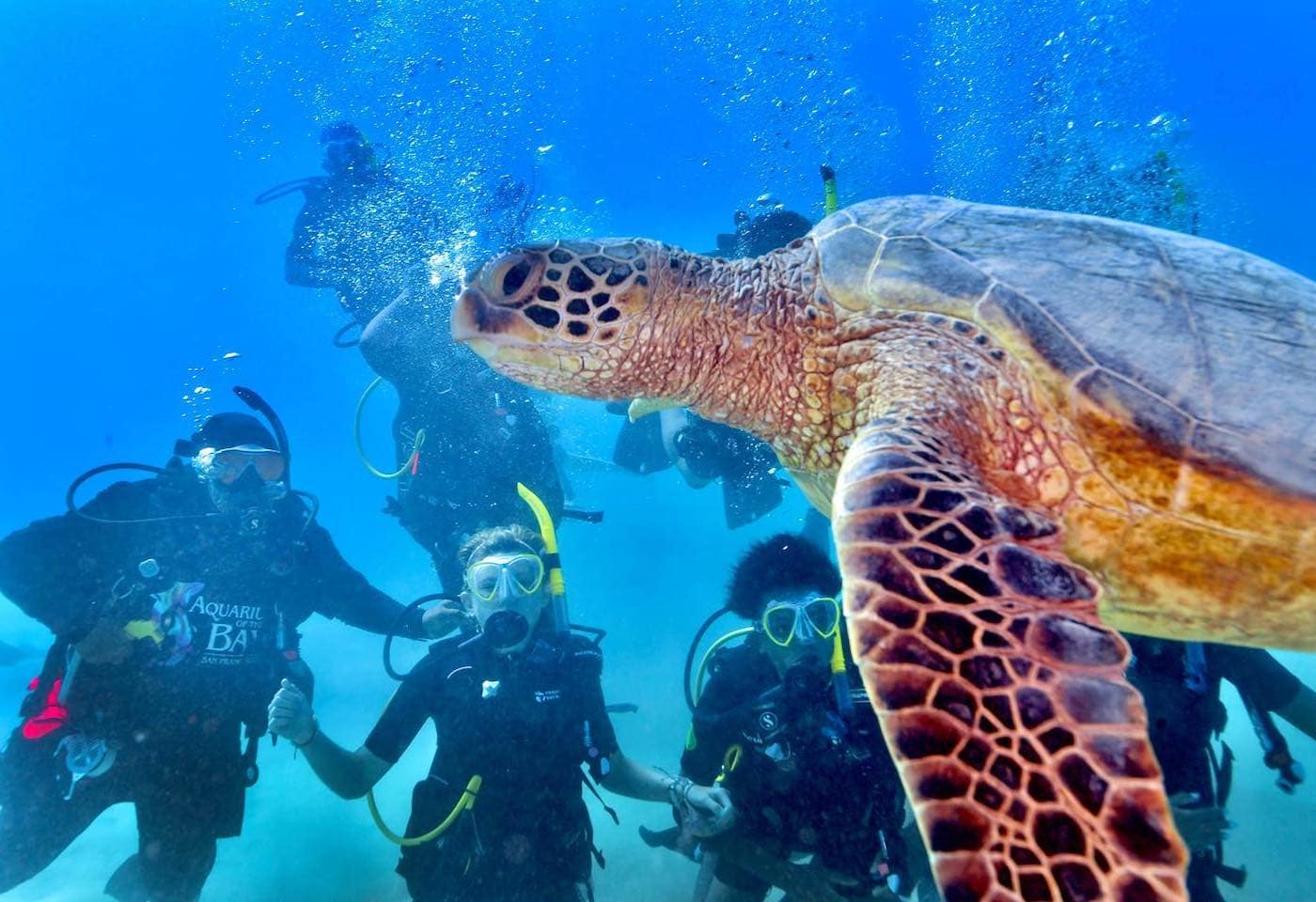 So the next time you're at the fabulous Aquarium of the Bay communing with the sea life, imagine yourself snorkeling the Sea of Cortez or off a Greek Isle with no glass between you and the fish. The wildlife encounters and conservation adventures with EcoXpeditions will blow your mind and help save our blue planet. Visit the Aquarium of the Bay at Pier 39 in San Francisco. aquariumofthebay.org