For its modest dimensions, the Monterey Peninsula packs in a lot of history and happenings. To wit, Monterey played host to California's first public building, public library, publicly funded school, printing press, newspaper and theater. These days it serves as home to the planet's most ambitious jazz festival and some of its greatest golf tournaments, car gatherings, classic music conferences and foodie celebrations. 
That makes for a well-populated calendar in a place where the biggest city barely scratches 40K. Part of the secret sauce is the density of interesting peeps who call it home. Conservative estimates, for instance, note Carmel-by-the-Sea has one art gallery for every 34 residents.
With that in mind, here are our preferred picks for the month's events around Monterey Bay, in chronological order:
Featured Photo: Courtesy of Evynn LeValley
Big Sur Food & Wine Festival
BSFW is in a good place, literally and figuratively. The literal part: It taps native meadows, historic properties and stunning private residences — clinging to cliffs and nestled in redwoods — to share curated wine panels, over-the-top tastings, a "Wine & Swine" spectacular and Magical Mystery Tour. The good place, figuratively, for organizers: Spots are limited and popularity is atmospheric, so they can focus on improving programming, not publicity.
More at: bigsurfoodandwine.org
Santa Cruz Sea Glass & Ocean Art
The 15th annual draws dozens of ocean-inspired artists summoning the magic of mediums ranging well beyond — but often starring — sea glass. They gather at iconic Santa Cruz Beach Boardwalk's Cocoanut Grove for a weekend of eye-catching art and a side of eating and drinking. "The random shapes, sizes, and colors offer great variety," says one participating artist. "Add in the history and mystery of each piece, telling its own story, [and the effect] is hypnotic."
Milenkovich and Aznavoorian at Sunset Center
Serbia's artist of the century, violinist Stefan Milenkovich, comes with reinforcements, just in case. For this performance, the soloist and recitalist — comfortably one of the foremost violinists of his generation — is joined by Marta Aznavoorian, a multi Grammy-nominated pianist who made her professional début at the age of 13 performing Mozart Piano Concerto No. 24 with the Chicago Symphony. The audience can expect works by Dvorak, Beethoven, Ravel, Part and Sarasate.
More at: carmelmusic.org
In Conversation with Amy Sedaris
The playwright/comedian/actor's resume blooms with name-check programs: The Mandalorian, Unbreakable Kimmy Schmidt, Broad City, 30 Rock, The Good Wife, Rescue Me, Monk, Just Shoot Me!, Sex and the City, My Name Is Earl, The Closer, The Middle, the Late Show with David Letterman and, most importantly, Sesame Street. But the case can and should be made that the master thinker works best when free to roam her mind's fertile terrain, as she will with this appearance in Carmel. 
More at: sunsetcenter.org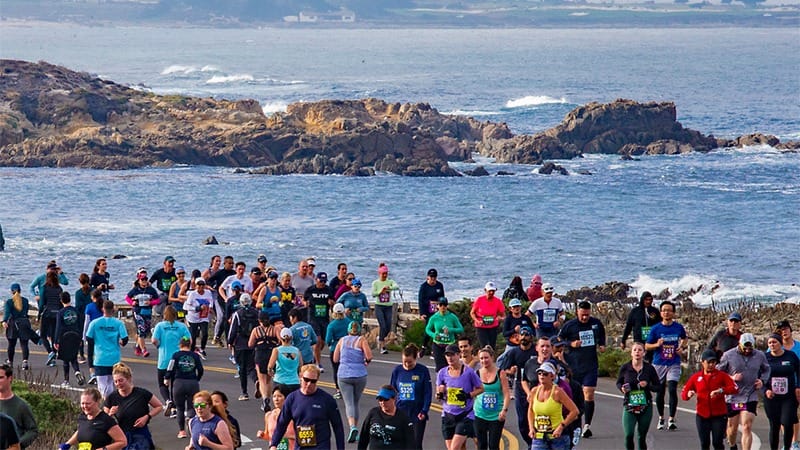 Monterey Bay Half Marathon
The range of races — the By-the-Bay 3K, the Pacific Grove Lighthouse 5K, the Ocean View Challenge and the half-marathon on Sunday — times with mild fall weather and breathtaking viewscapes, if runners weren't out of breath already. The 9,000 slots sell out every year.
More at: montereybayhalfmarathon.org
More than 100 years back, in 1910, local reports gauged Carmel's residents as 60 percent artists. Much has changed since. But the creative backbone persists, celebrated monthly with this walking self-guided tour. Around 20 artist-owned galleries throw open their doors; look for the blue lanterns; enjoy the free and family-friendly flow.
More at: carmelartwalk.com
Béla Fleck, Zakir Hussain and Edgar Meyer at Sunset
Banjo deity Béla Fleck, tabla master Zakir Hussain and double bass virtuoso Edgar Meyer originally teamed up on a commissioned triple concerto to mark the opening of Nashville's Schermerhorn Symphony Center. Something clicked, and a touring trio was hatched. Their diverse backgrounds (bluegrass, Indian classical and Western classical, respectively) work together gloriously thanks in part to their shared gift for improvisation. "When we are performing on stage, in composing mode or creating mode, we are basically having a conversation," Hussain says. "So the music emerges as we speak."
More at: sunsetcenter.org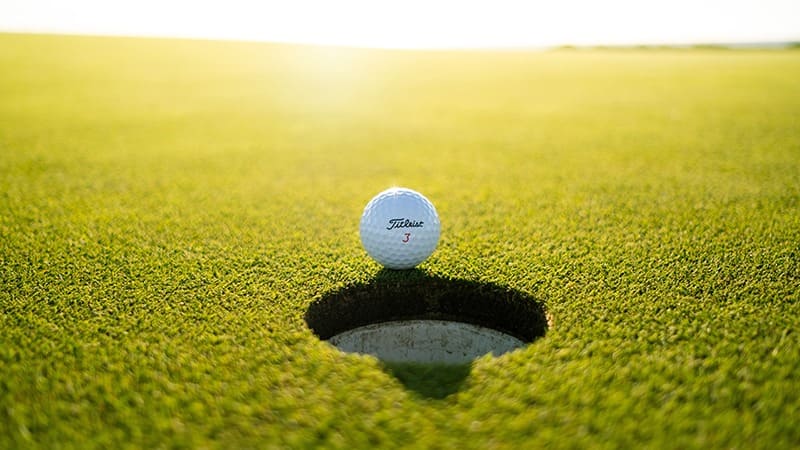 TaylorMade Pebble Beach Invitational
The 45th TaylorMade PBI brings on all sorts of ingredients for supreme golf intrigue. That includes players from the PGA, LPGA, Champions and Web.com tours, scores all told. It also involves iconic tracks Pebble Beach Golf Links, Spyglass Hill Golf Course and The Links at Spanish Bay. And a $300,000 purse for the winner.
More at: pebblebeach.com
Beatles vs. Stones: A Musical Showdown
You gotta admit it's a great concept for music lovers across generations: The best of all time rock out for a once-in-a-lifetime show. Abbey Road, one of the country's top Beatles tribute bands, swaps hits against standout Stones tribute band Satisfaction: The International Rolling Stones Show. The national tour follows a three-month residency at Harrah's Reno.
More at: goldenstatetheatre.com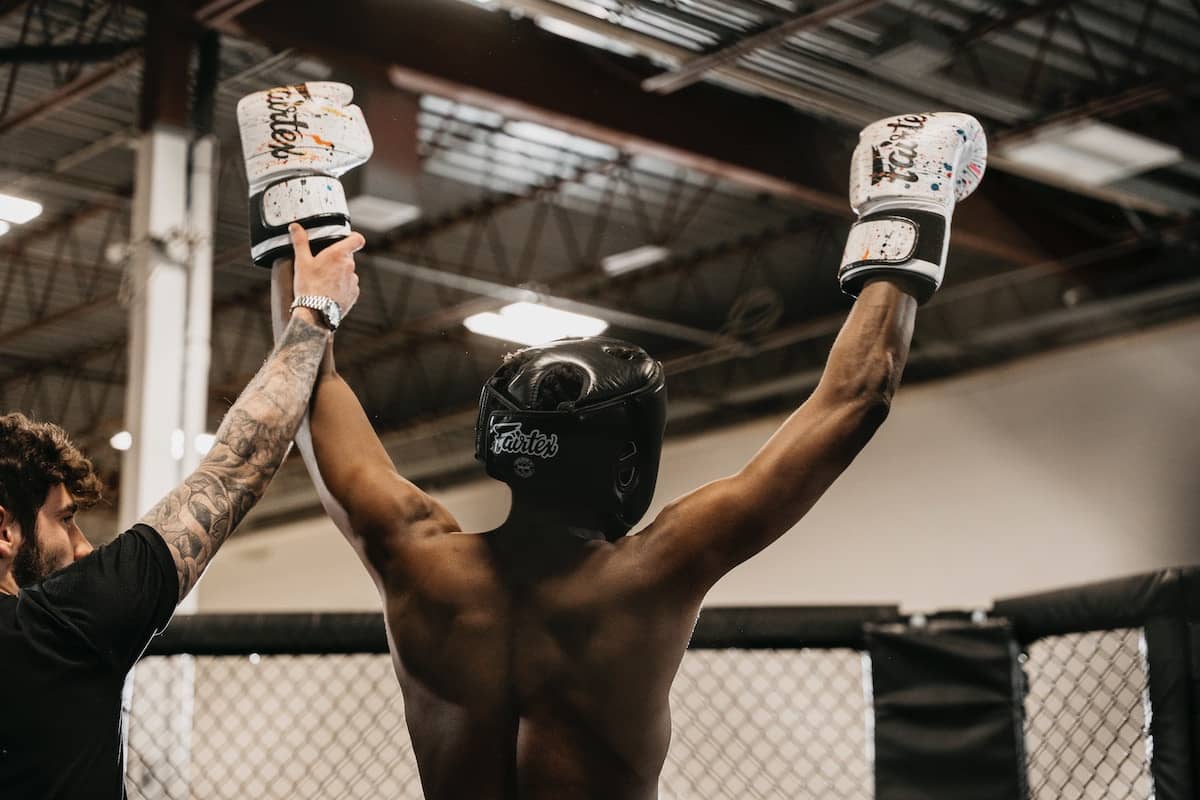 This amateur MMA fight card brings fans close to the ring, to the edge of their seats and ultimately to their feet. Six different fights are scheduled to touch gloves, with all sorts of disciplines deployed to battle the opponent into submission. This is, by Merriam-Webster's own definition, "a contact sport that allows a wide range of fighting techniques including striking, kicking, and grappling." Ding ding!
More at: camomma.org
Pacific Grove Tree Lighting Ceremony
Refreshments and caroling carried by coastal breezes follow live entertainment from P.G. school choirs and bands. Then comes the climactic tree lighting and an extended cameo by Santa at the Pacific Grove Museum of Natural History. In short, it's a heartfelt hometown holiday tradition at its best.
More at: pacificgrove.org
Looking to see what's happening right now on the Monterey Peninsula? Our comprehensive list of venues across the city below will help you find what you need to know what's going on.