Swanky rooftop cocktail lounges with a view, a Peloton in the guest room, private club access and an urban spa, a secluded heated outdoor pool, and a hotel built around a minimalist Zen garden. These are just some of the features that make a San Francisco hotel a hip place to stay.
Featured Photo: San Francisco Proper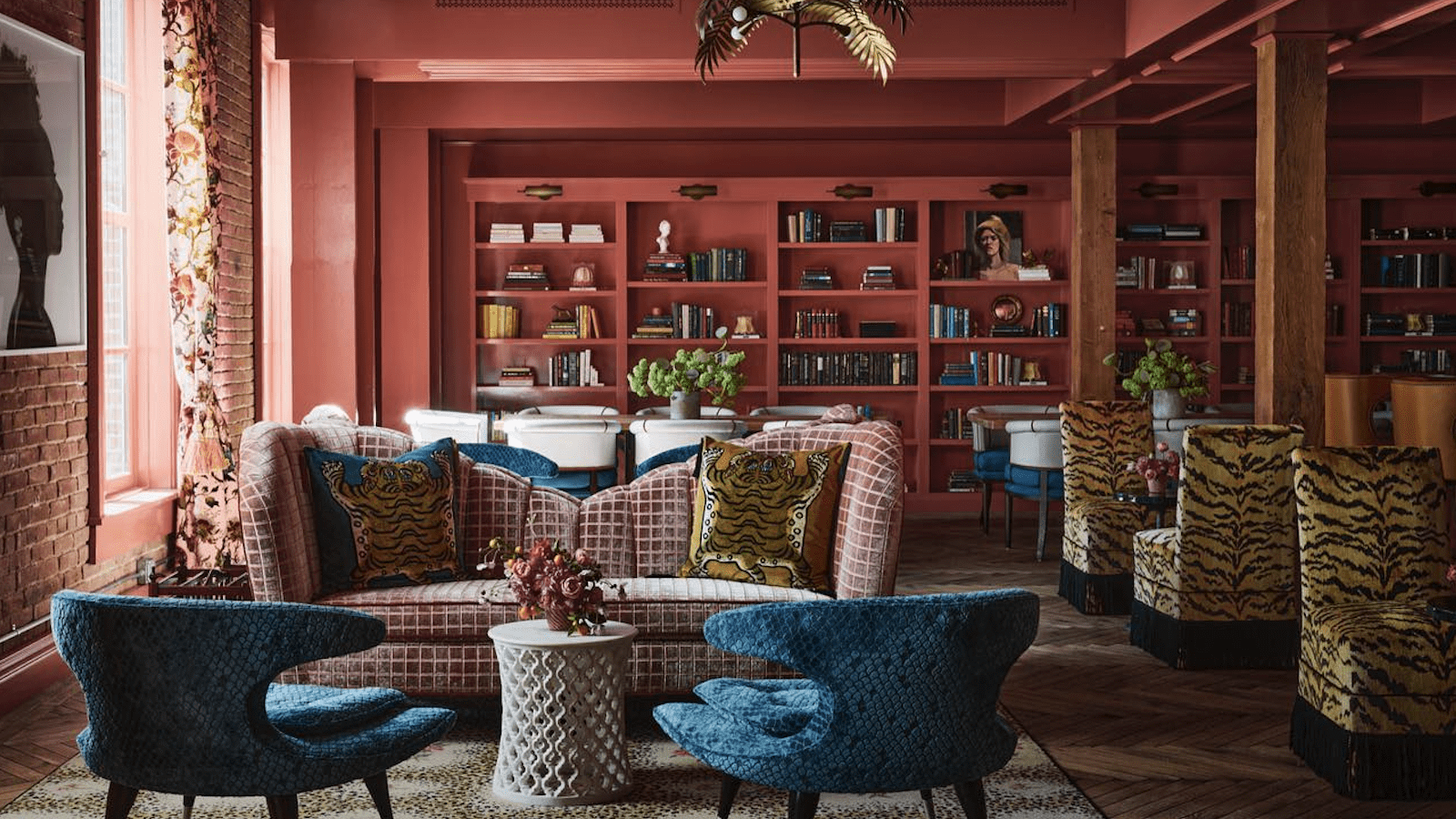 A "well-kept secret" sounds cliché, but The Battery in historic Jackson Square certainly qualifies as a private club. This invitation-only membership club is sought after by San Franciscans and has just 14 spacious suites decorated by Ken Fulk. The accommodation has exposed brick walls, period features, vintage furnishings, and original artwork. Courtyard rooms overlook the club's garden, others have knock out views of the Transamerica Pyramid landmark. Best of all, resident membership is bestowed upon hotel guests for the duration of their stay.
TIP: If you're looking for a hideaway urban spa, this is hands-down the spot.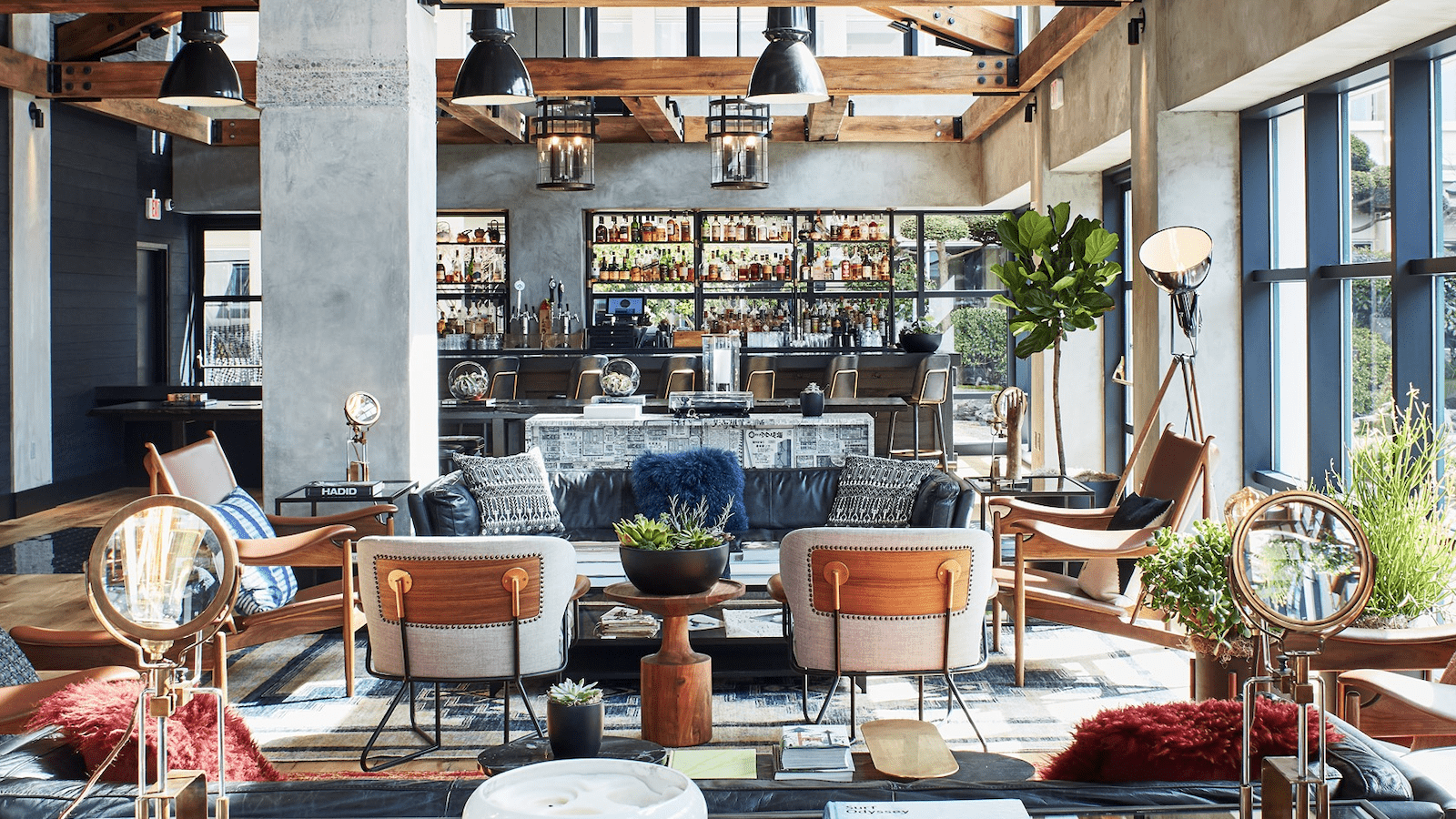 Authenticity is drawn from San Francisco's Japantown where the Hotel Kabuki greets guests with minimalist style surrounding an interior Zen garden. Tall picture windows allow natural light throughout the living room, a.k.a. common areas. A cool lobby bar overlooking the garden serves Japanese whisky, saké, and beer. The hotel's new Thai restaurant, Nari, earned top-notch national awards among America's best in 2020.
TIP:  One wouldn't guess this is a Hyatt, but that's a fact since Joie de Vivre (JdV) joined the family.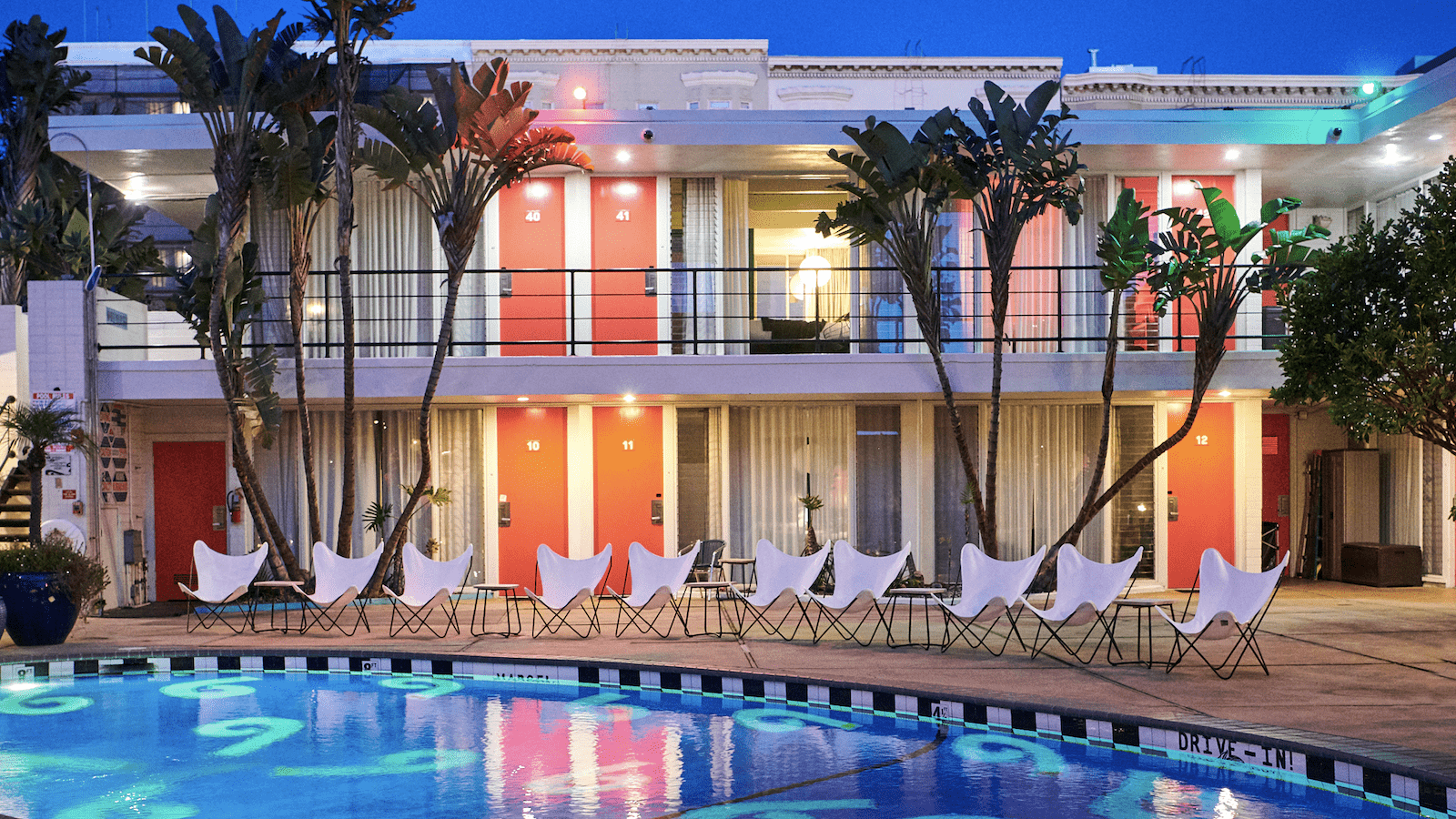 Once a motor lodge, then a touring rock band pitstop magnet, now a timeless hip hotel, this property has had several incarnations since its 1950s beginnings. Quirky best describes the vibe. Forty-four rooms are laid out to surround the centerpiece, a heated outdoor pool maintained at 85 degrees with an eye-catching mosaic tiled design. Complimentary Wi-Fi, coffee and tea, and no resort fee. The neighborhood is borderline to both the Tenderloin and Civic Center.
TIP:  Chambers, the on-site restaurant and bar, is worth checking out for the food and drinks on its own.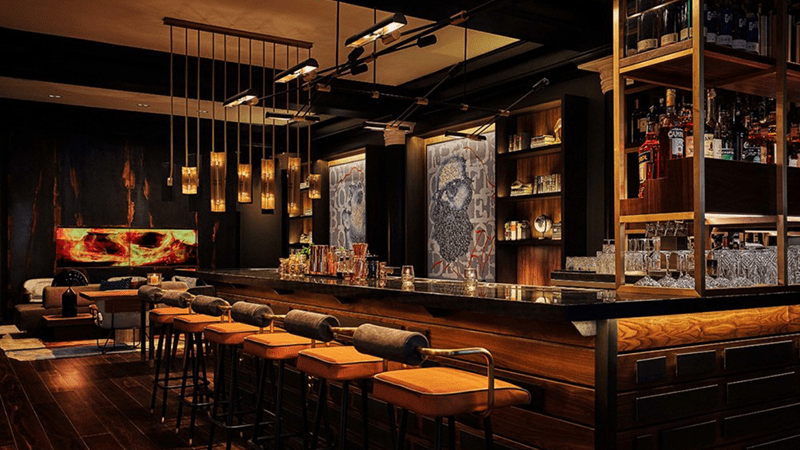 Inspired by the Beat Generation — think eclectic, creative, rebellious design, plus book-lined walls and typewriters. Located in downtown San Francisco, a few blocks from Union Square, Nob Hill and the Theatre District, this Urban Retreat by the Viceroy is a haven for creative thinkers and doers. Come to relax and be inspired. And if you choose to venture out into the unknown, their concierge is equipped to give you personalized, under-the-radar recommendations to make your trip to San Francisco truly memorable.
TIP:  There is a book butler for those who'd rather stay in and read.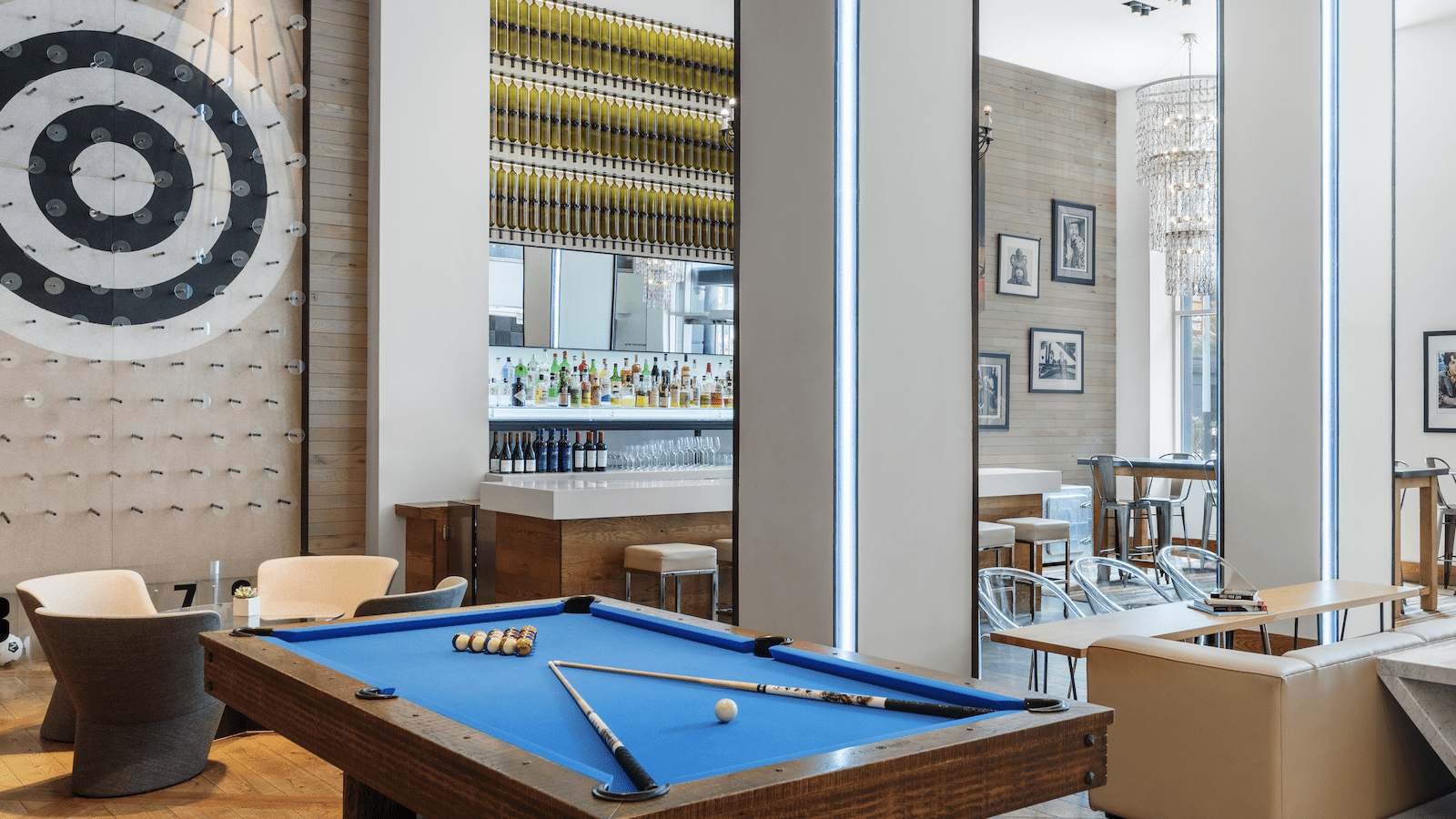 Step in and look up at a one-of-a-kind chandelier made from glasses. Recycled and upcycled art installations are in the hip DNA at Hotel Zetta. The lobby lounge is called Salvage & Rescue and the playroom is inspired by startup culture. Just off Market Street in the heart of SoMa, this 121-room Viceroy Hotel is known as home of the Cavalier for British-inspired classics at breakfast, lunch, and dinner. Those in the know head for Marianne's, an intimate club and salon for cocktails by candlelight.
TIP:  Pack your training shoes and ask for a room with a Peloton bike.
Artsy-cool, design-forward interiors by Kelly Wearstler ensure that every square inch makes a statement. Guest rooms are kitted out for the tech savvy and Wi-Fi is included, of course. Off the lobby, "pre-Modernist" Villon Restaurant & Bar serves California cuisine and cocktails. The crown jewel of San Francisco Proper Hotel is Charmaine's, the swank lounge-y rooftop bar where cocktails and fire pits compete with views 120 feet above Market Street.
TIP:  In the middle of mid-Market Street means the location is iffy, but that could also qualify as edgy and hip.
More Local Favorites in San Francisco