Whether spending your day at the beach or the pool, a towel is a necessity, so why not have your next one be ethically made? Consider using this curated list when looking for the perfect towel to enjoy the dual benefits for both yourself and the environment.
Feature Photo Courtesy of Scott Young on Unsplash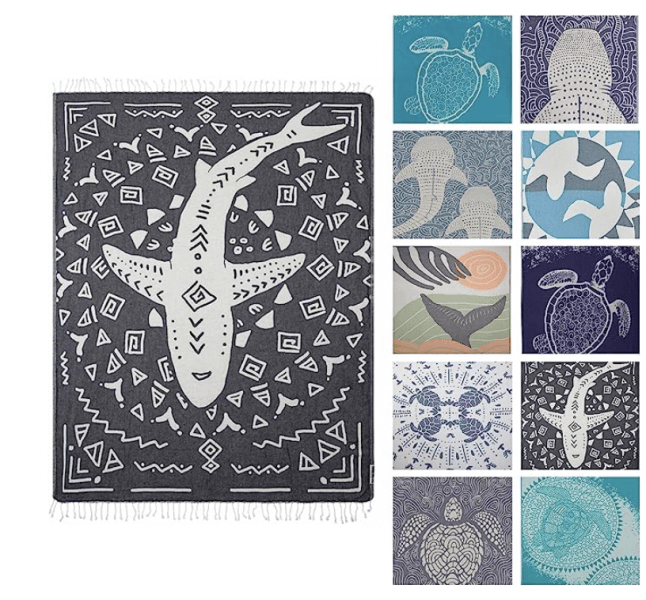 Sand Cloud originally began on Shark Tank and under this Amazon listing, offers 13 available designs and three size options — regular, large and extra large — for each. The towels are constructed with organic Turkish cotton and are more absorbable than traditional, older beach towels. 10% of profits are also donated to help protect and save marine life — you might be able to help save the creature pictured on the towel you purchase.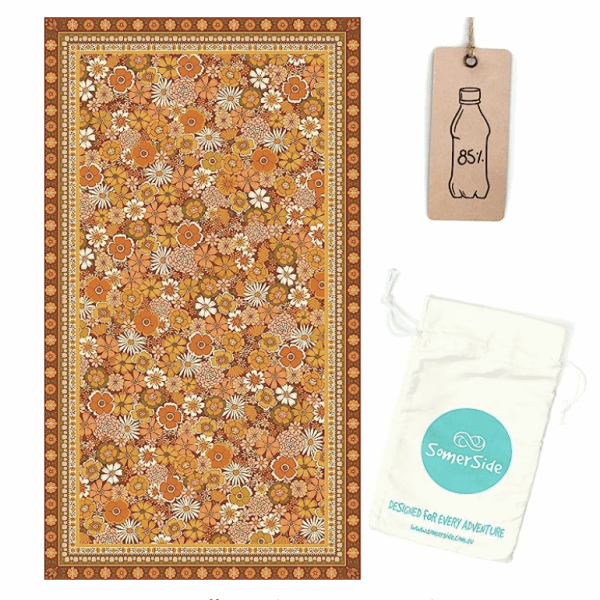 Each SOMERSIDE towel is made with 85% recycled plastic bottles, but are still just as soft and comfortable as traditional alternatives. There are four patterns available on Amazon with two sizes, depending on their availability. Each towel also has a hidden zipper to store valuables or anything you prefer to keep sand- or water-free, as well as a hook so the towel can be hung up. 
With over 40 colors to choose from, this is a great towel for someone that might want a more simple option than some other sustainable options. This towel is also thinner than some of its competitors, so while it may not be as absorbent, it's still soft and can be much more easily transported. 
Coastfit's towel promises to be plush and soft, yet still compact — all considering the fact that each towel is also produced using 100% recycled waste, mostly being plastic water bottles. The material itself is microfiber, making it long-lasting and very absorbent. There are multiple colors available, most of which are offered in three designs. One of the designs is at a slightly cheaper price point of $20 per towel compared to some of the other sustainable towels. 
While most towels come in a variety of colors or patterns, this one produced by ECCOSOPHY has a unique twist — each option is inspired by and named after a destination. They are also double-sided, so you'll have the freedom to flip between each side's pattern. Feel good about this purchase knowing the towels are sustainably sourced and produced in the United States by a small business. It will also come with a small bag to keep the towel in when it's not being used.  
If Turkish towels are your ideal towel, consider buying this pack of six and even if they aren't, you should still consider it. They're a thinner option than some others, but makes for an especially great travel essential if you have limited room in your suitcase. Customers have also praised these towels for their easy upkeep and ability to dry well. Opting for this pack is also much more worth your money than some of the Turkish towels you can purchase individually. 
Want something warmer, thicker and more absorbent, but still eco-friendly? These small business-produced cabana towels might be the answer. They come in packs of four with five colors to choose from (one of which is a variety pack) and are made of 100% Turkish cotton. You can also feel safe using this product — it has been dubbed climate-pledge friendly on Amazon and the brand itself uses no harsh chemicals, dyes or synthetic material.