Berkeley has always been many things – spirited, historic, intellectual, epicurean and eclectic, but the best thing? It's a little bit of everything. All in one place. From the arts to the outdoors to delectable food and drink, to live music and enriching museums, Berkeley is a true Bay Area jewel. See how it sparkles.
Rooted in history
You can't talk about Berkeley without noting its counterculture roots. The city is home to the University of California, Berkeley (the first and founding campus in the University of California system) which, in the 1960s, drew national attention for its political awareness and activism. The Free Speech Movement of 1964 and Summer of Love in 1967 left a legacy that helped shape contemporary Berkeley into the socially progressive and culturally diverse city it is today.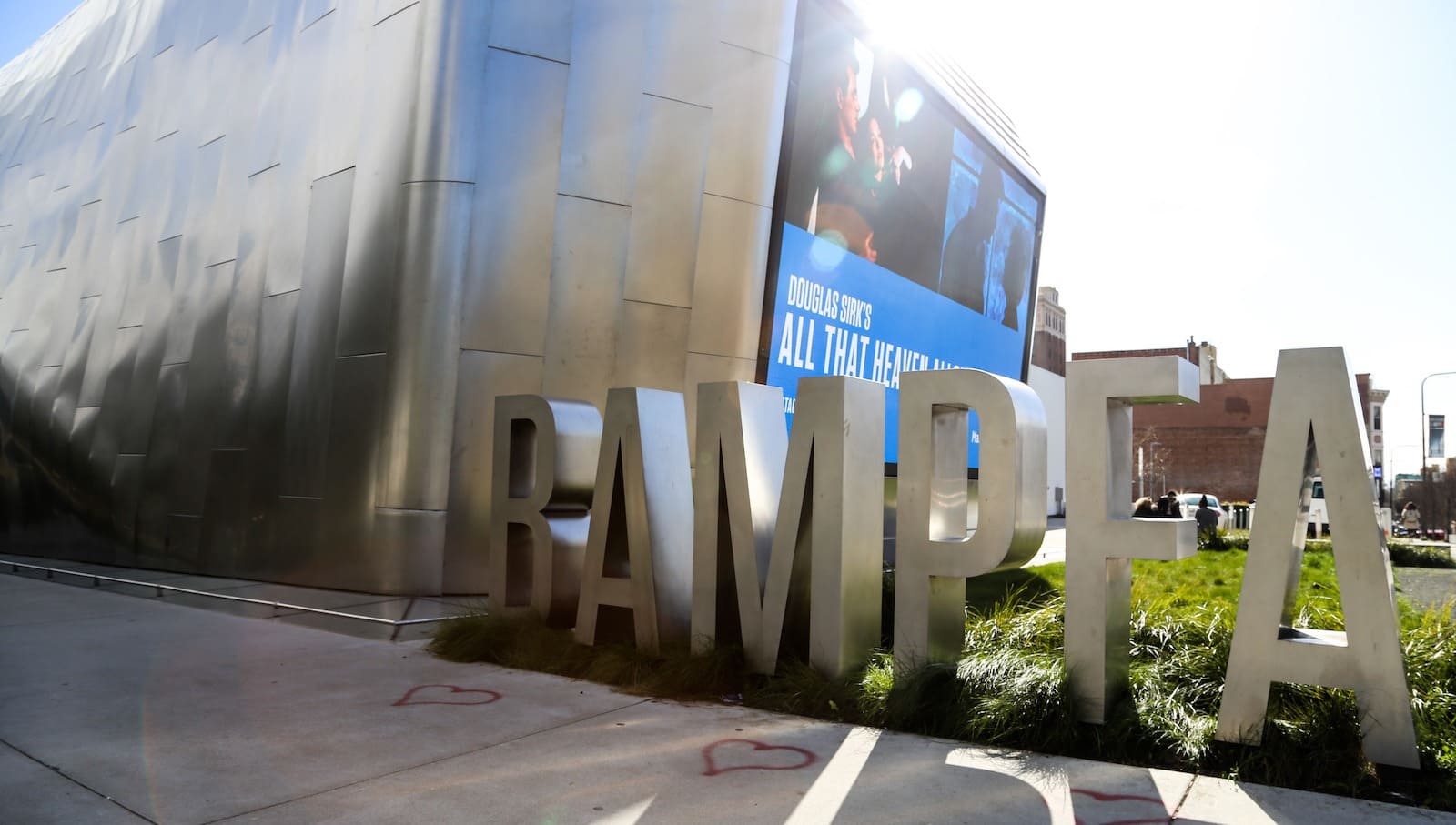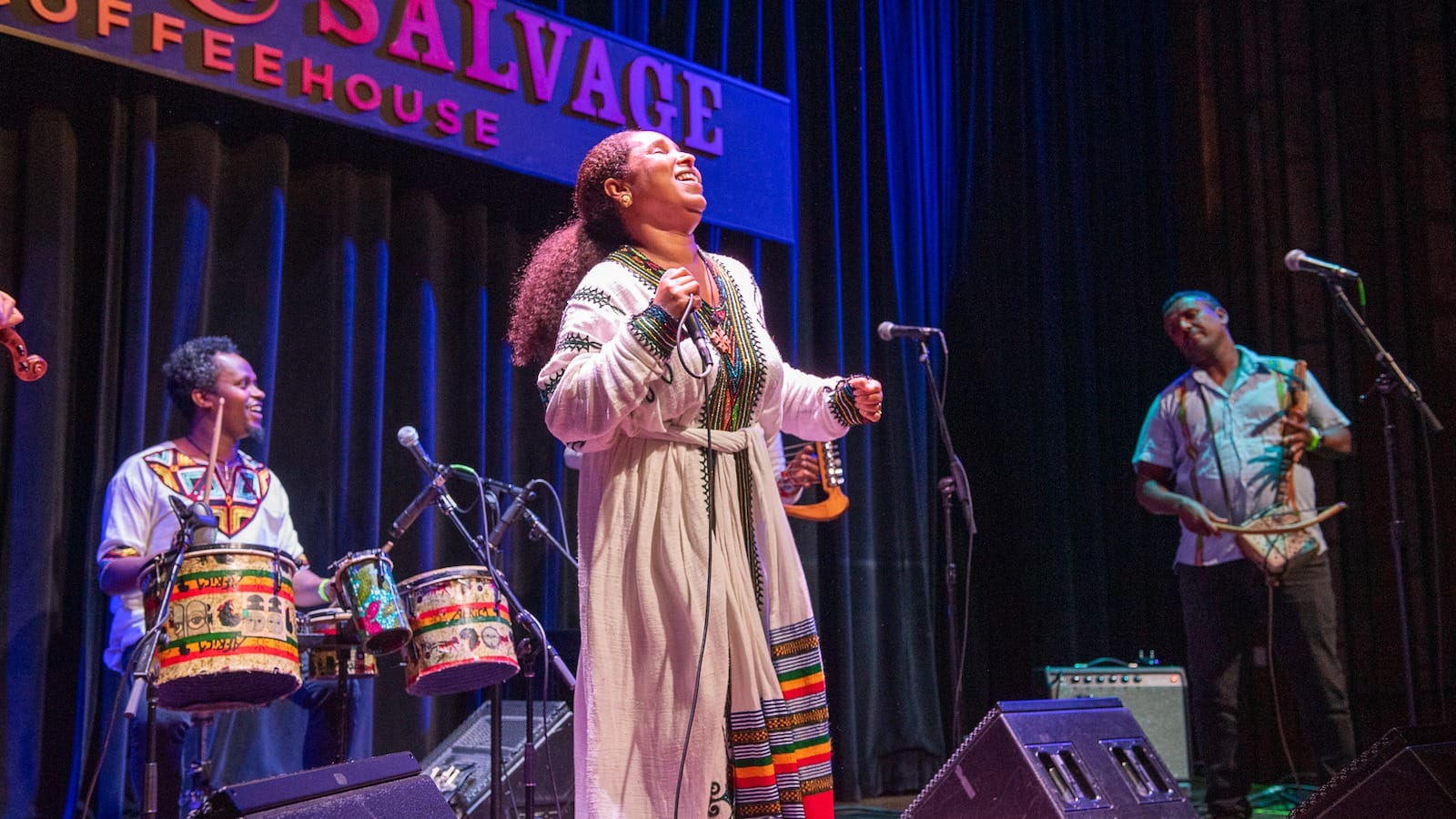 The Arts
Berkeley is infused with a creative spirit that can be felt everywhere, from vibrant street art to public galleries to major establishments like the Berkeley Art Museum & Pacific Film Archive.
See a Broadway-bound play at the Berkeley Repertory Theatre, hear national headliners at the Greek Theatre or dance the night away with the locals at Freight & Salvage.
Berkeley Art Museum & Pacific Film Archive
One of the nation's leading university museums, the UC Berkeley Art Museum and Pacific Film Archive (BAMPFA) is uniquely and equally dedicated to art and film. Its annual program encompasses exhibitions, screenings and public programs that connect students and visitors with the leading artists and filmmakers. 
Berkeley Repertory Theatre
This regional theater in downtown Berkeley started as a storefront stage in 1968 and has grown into a national leader in innovative theater. With two stages, a school and a Tony Award for Outstanding Regional Theater, Berkeley Rep premieres thought-provoking new plays. Ten shows performed at Berkeley Rep have ended up on Broadway, more than a dozen arrived off Broadway, two moved to London, two turned into films, and others have toured the nation. Come see for yourself what the buzz is all about.
Greek Theatre
The Hearst Greek Theatre may very well be the best place to see live music outdoors in the Bay Area. In the intimate amphitheater (the longest running outdoor theater in the country!), there's nearly no bad seat in the house. The Greek emerged as a space for concerts and festivals in the 1960s when it hosted artists like Jefferson Airplane, Neil Young, Joni Mitchell, Joan Baez, Pete Seeger, B.B. King, Miles Davis, Bob Dylan and Bonnie Raitt. The Grateful Dead performed there almost 30 times. More recently, headliners have included John Legend, Tom Petty & The Heartbreakers, Pearl Jam, Radiohead, Adele and Dave Matthews Band.
Freight & Salvage
The Freight is a "IYKYK" (if you know, you know)-type place in Berkeley's Downtown Arts District, and a premier spot to see live music. In the 1970s, the Freight was a magnet for bluegrass fans and musicians but also presented an eclectic mix of folk, acoustic, Scottish and Irish music, jugbands, mimes, spoken word and open mics. In its 500-seat venue, you can hear traditional and folk music that is rooted in and expressive of a variety of regional, ethnic and social cultures.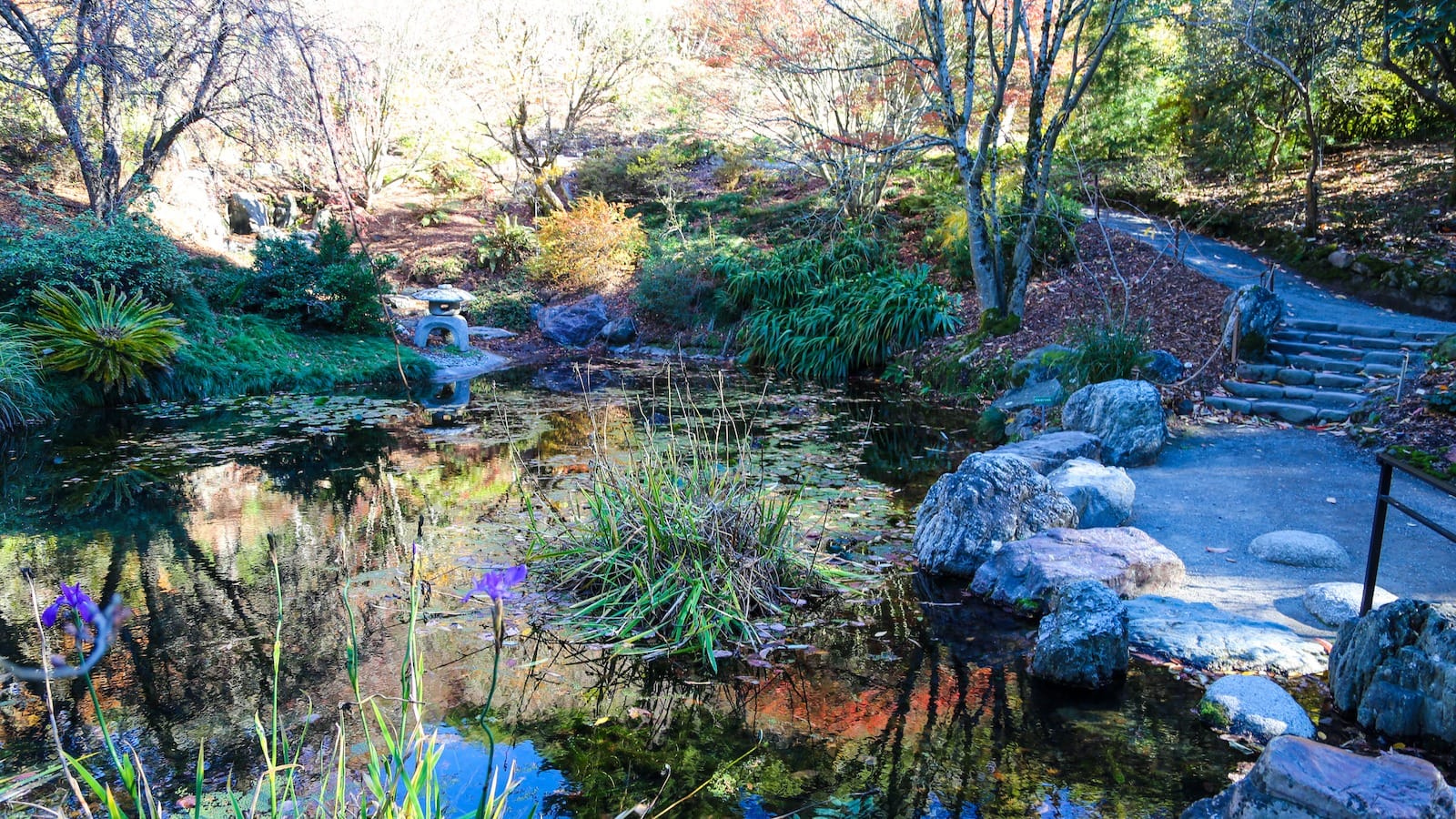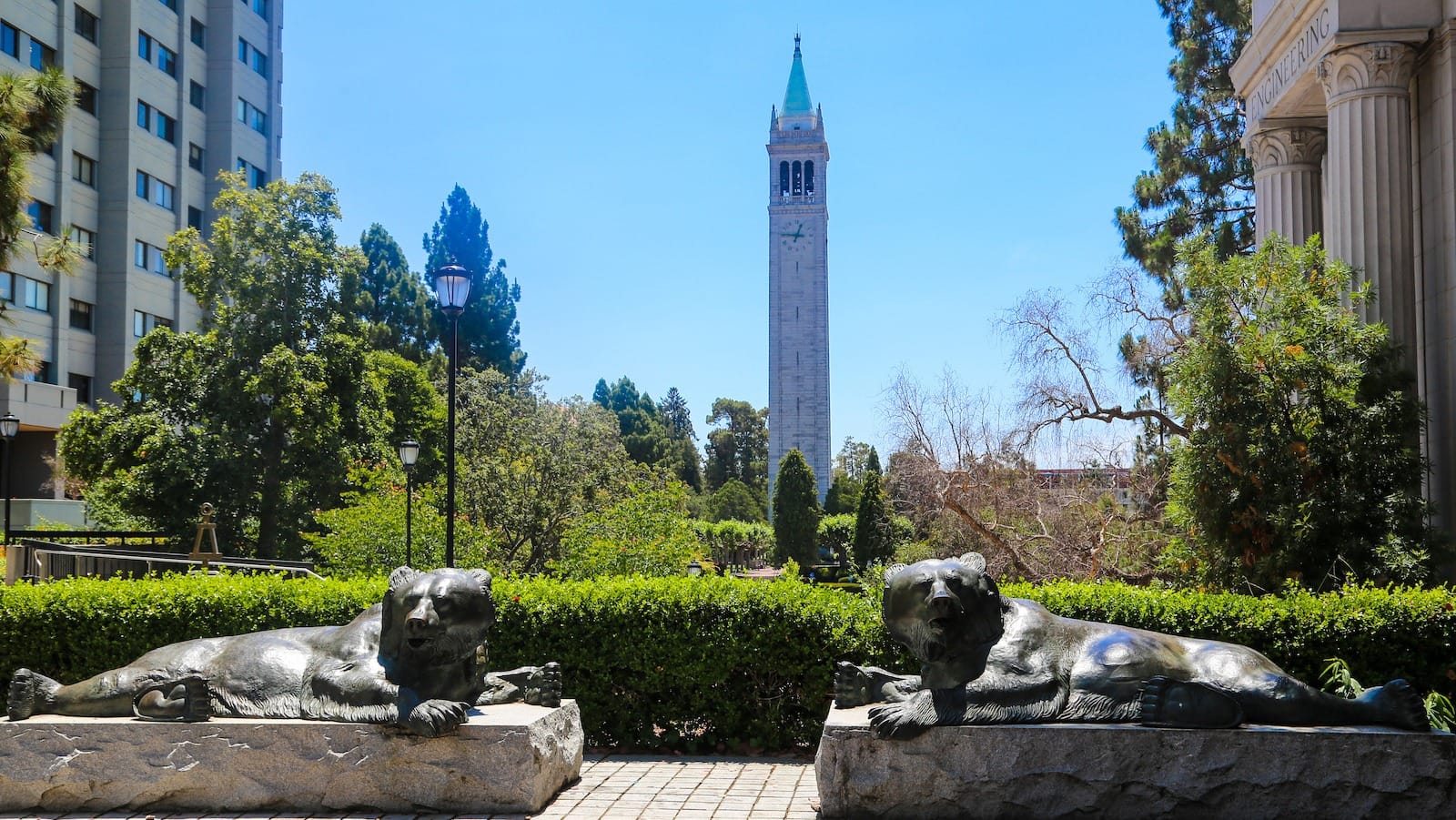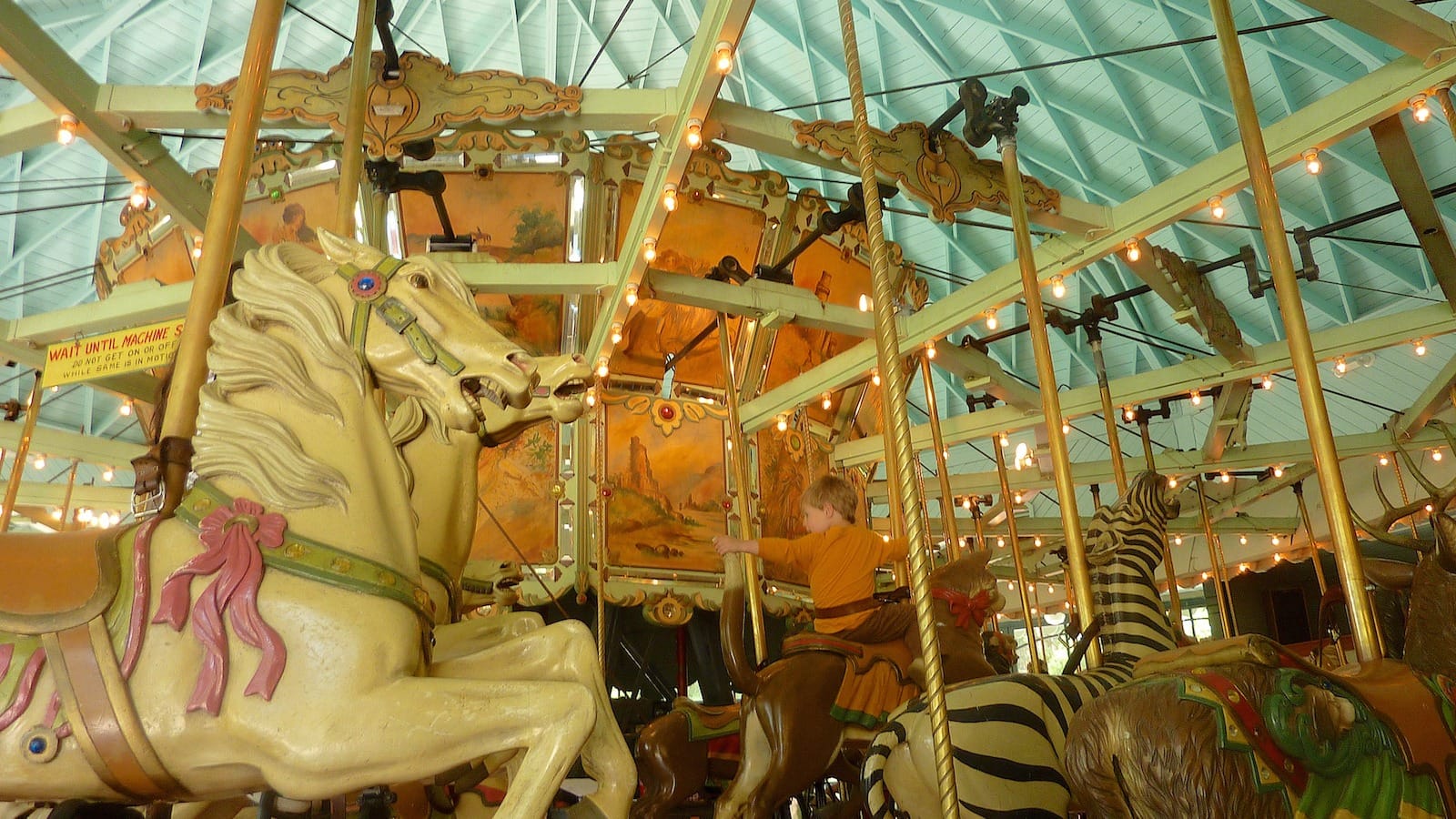 Outdoor explorations
In the city of Berkeley, you can walk through a redwood forest as easily as you can stroll through a rose garden or take a hike on waterfront trails in a regional park, not to mention, play a round of golf or ride a steam train.  
UC Botanical Garden at Berkeley
This 34-acre botanical garden on UC Berkeley's campus features one of the most diverse landscapes in the world, with over 10,000 types of plants, including many rare and endangered species. Organized geographically, the garden showcases nine regions of naturalistic plantings from Australia to South Africa, along with a major collection of California native plants. The garden was established in 1890 and its living collections are invaluable resources for international research and conservation.
UC Berkeley campus
In the center of the city is this college campus which is likened to Berkeley's Central Park. The lush campus features redwood forests, grassy knolls and even a creek running through it. (Fun fact: Strawberry Creek was a primary reason the site was chosen as the location for the campus in the 1860s.) Head to the top of the Campanile, the third largest bell- and clock-tower in the world, to see an unmatched view of the Bay Area.

Tilden Regional Park
Just minutes from downtown Berkeley, Tilden Park is a sprawling 2,000-acre outdoor wonderland that boasts botanic gardens, hiking trails, a 28-hole golf course and a lake (though closed until spring 2023 for Covid restrictions), plus a plethora of children's attractions like a merry-go-round, steam train and nature area with a small farm where kids can feed the animals. To Berkeley residents, it's a symbol of the city's accessibility to nature and commitment to environmental sustainability.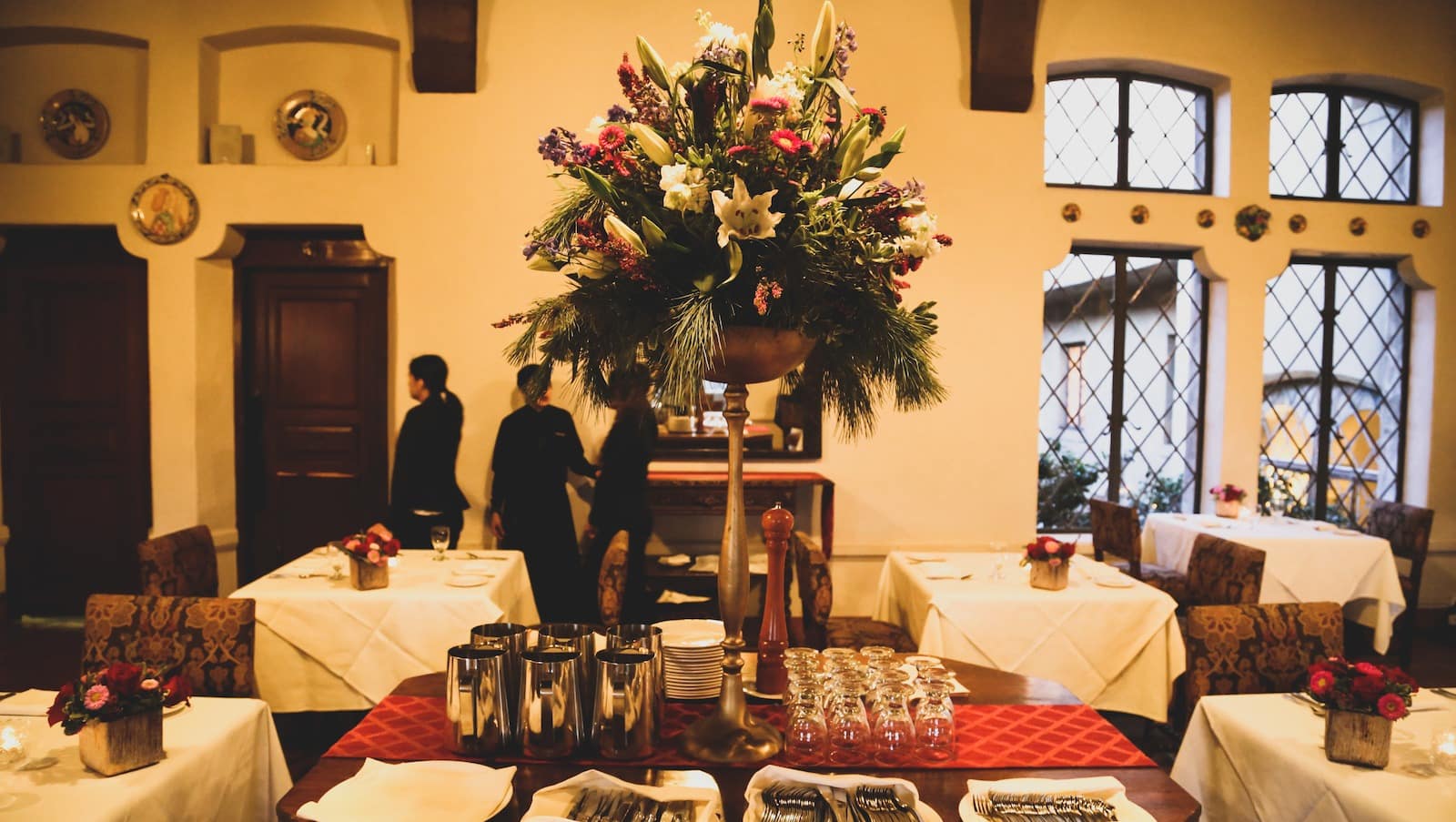 Let's eat
Alice Waters may have put Berkeley on the map in the 1970s with her local, sustainable, organic food movement at Chez Panisse, but the city has come a long way since then and continues to innovate and offer an array of diverse dining options with its 350+ eateries. Here are a few notable spots to try.
Study Hall
Study Hall Rooftop Lounge is the highest rooftop restaurant and bar in Berkeley, located at the top of the new Residence Inn by Marriott Berkeley. Located on the 12th floor, the indoor/outdoor dining and drinking space features stunning views, including an unobstructed panorama over the University of California Berkeley campus. The spot serves light food offerings that feature Pacific and Asian inspired appetizers, share plates and entrees. 
Cultured Pickle Shop

Known to locals as one of the best-kept secrets of Berkeley's food scene, this funky spot features fermented dishes and delectable steamed rice and pickle bowls. Eat outdoors at picnic tables or inside in the shop's production room while you chat with the chefs.
Cafe Ohlone
With its new location on the patio of the Phoebe Hearst Museum at UC Berkeley, the first Ohlone restaurant in the world aims to serve two purposes: acquaint the public with Ohlone culture, cuisine and history, and offer a space for Ohlones to gather again. This one-of-a-kind culinary and educational experience features sustainable sources of traditional foods, like black oak acorn soup, bay nut truffles, San Francisco Bay Dungeness crab and king salmon, Tomales Bay mussels and clams, and Olympia oysters.
Oceanview Diner
Bette's Oceanview Diner (which has no view of the ocean) was a Berkeley institution. A recent reinvention of the breakfast icon, now called Oceanview Diner, turned the spot into a worker-owned cooperative. It serves up the same menu favorites, like the California breakfast, challah French toast and fluffy pancakes.
Zino 
Hotel Shattuck Plaza's Zino features a menu inspired by 22 Mediterranean cuisines in a modern and fresh interior. Food-friendly wines, local craft beer and artisan cocktails complement delicious mezze, dips and dishes from both land and sea, served in beautiful tagines. 
Julia's at Berkeley City Club
For a fine dining experience, reserve a table at this contemporary, farm-to-table French restaurant at the Berkeley City Club. Influenced by California cuisine, the menu showcases the bounty of local and organic products available in the Bay Area, highlighted with French techniques. Julia's is a great spot for a romantic dinner, sophisticated lunch, or a special occasion.
Pizza
Berkeley is brimming with pizza restaurants. Some favorites to check out include: Rose's Pizzeria on University Avenue with its thin, crisp pies; Emilia's Pizzeria on Shattuck, a one-man operation serving up New York-style pizza; and Pollara Pizzeria on Fourth Street, featuring rectangular, Roman-style pizza (a first for the East Bay).
Chez Panisse
No list of Berkeley restaurants is complete without including Chez Panisse, which put the area on the map as a dining destination in the 1970s. Today, "Alice's restaurant," which continues to feature local, organic, sustainable California cuisine, remains the jewel in Berkeley's culinary crown. Enjoy fine dining downstairs or slightly more casual fare in the upstairs café.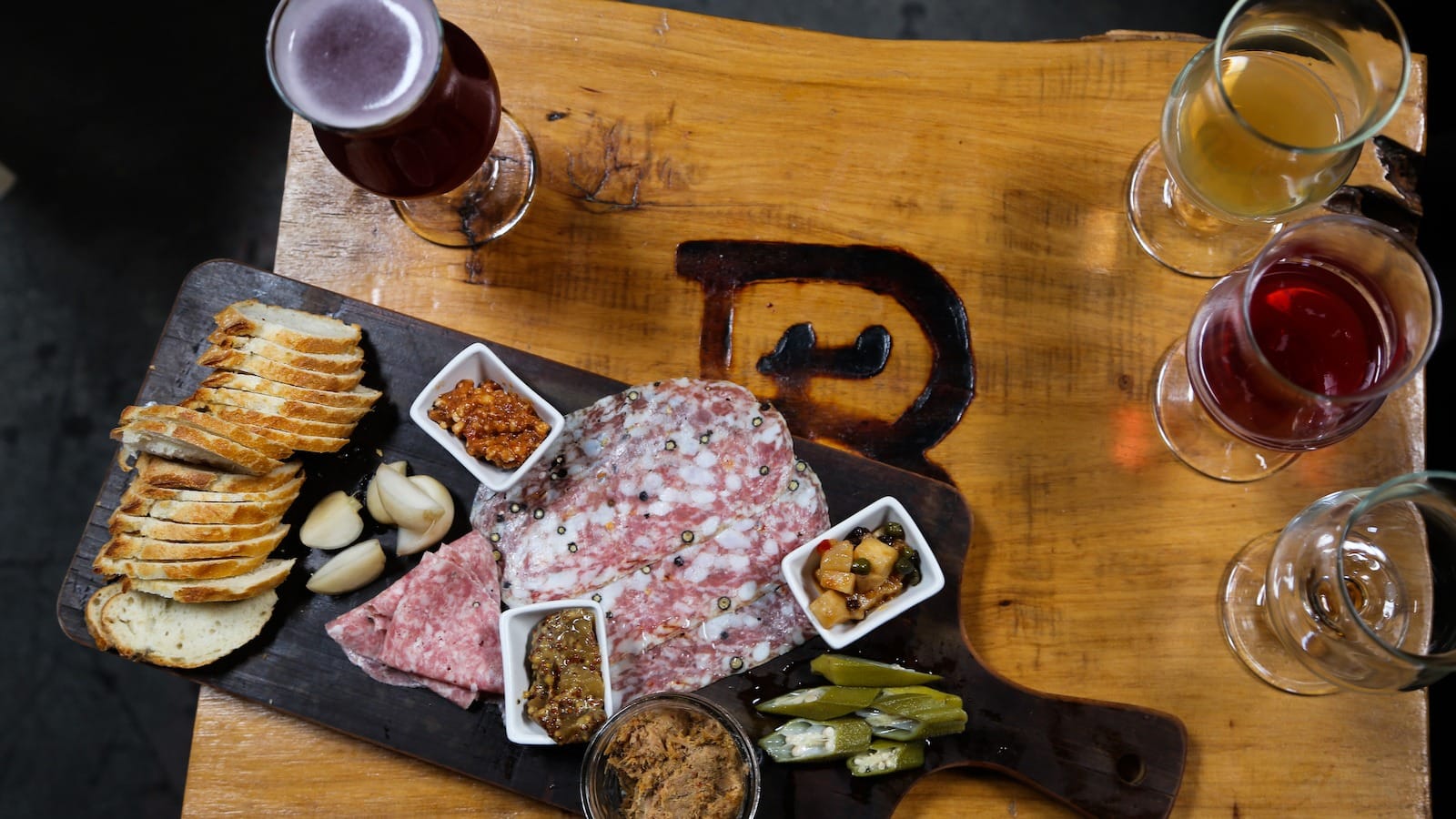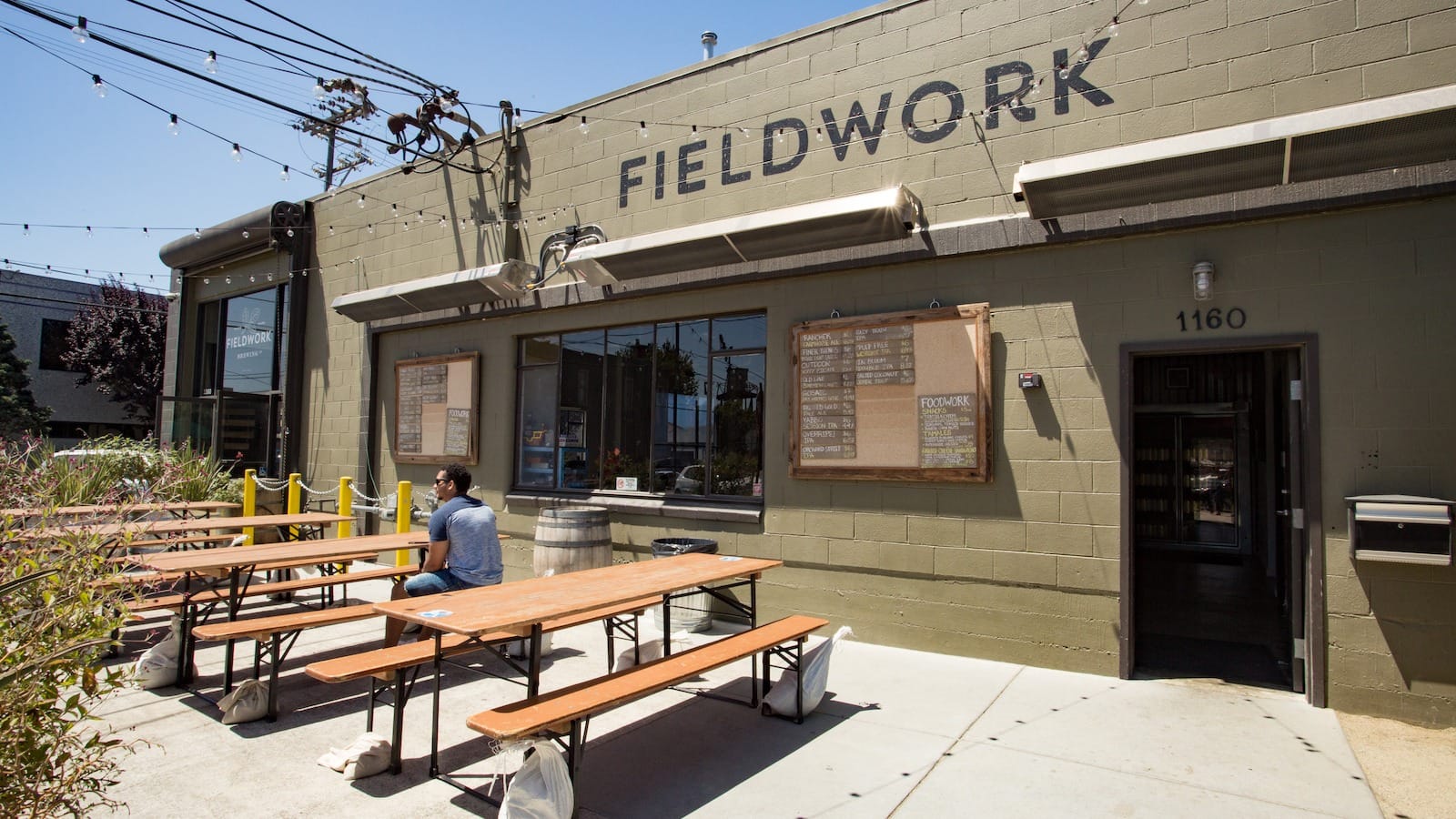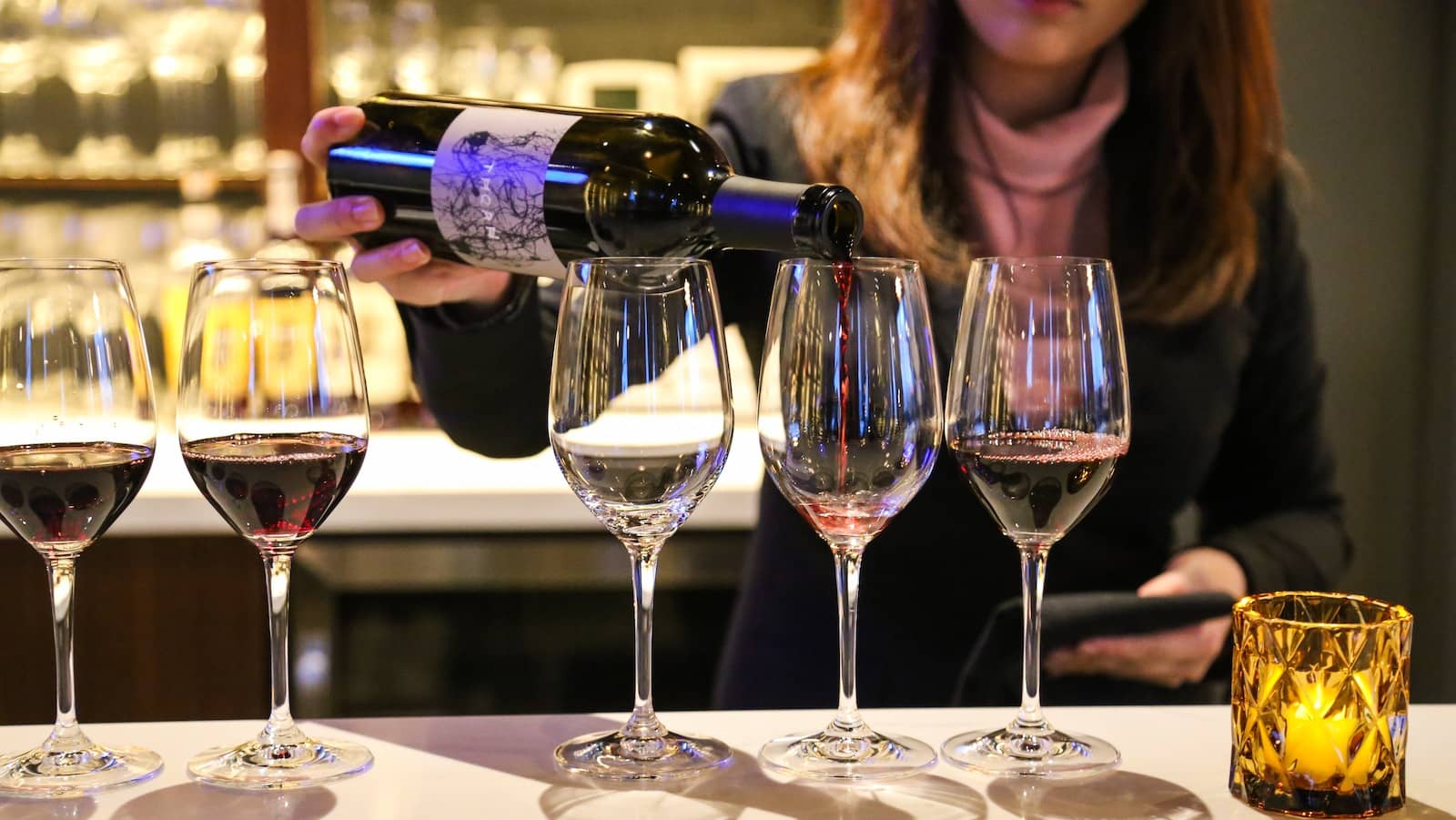 Drink up
Sure, Berkeley is known for its food scene, but did you know you can wine taste at a half-dozen wineries in a one-block radius? Or easily hop between beer tasting rooms, brewery tours, taprooms and bars? Read on to learn more.
Wine
Wine taste by foot at Berkeley's Wine Block, a new one-block radius in West Berkeley that features six wineries with distinct and intimate tasting rooms. In sync with Berkeley's organic and sustainable food ethos, the urban winery collection specializes in natural wines sourced from organic and biodynamically farmed fruit. 
The wine block includes the following wineries, all within 50 yards of each other:
This winery practices true asphalt winemaking: Grapes are pitchforked whole-cluster into fermenters, fermentation is allowed to happen spontaneously, all wines are basket-pressed, and little to no sulfur is added to the wines until bottling.
The founders of this winery are pioneers of natural winemaking in America. Their vineyards are organic and biodynamically farmed, and they follow the same principles in the cellar where they craft stunning natural wines in small lots.
This family-owned winery creates unique, hand-crafted wines using native fermentations to produce barrel-fermented whites and whole cluster reds. Wines are unfiltered with results ranging from classic and clean to funky and fun.
This winery produces Heritage California and Rhone varietals. It sources grapes from dry-farmed and sustainable family-owned vineyards, with minimal intervention.
Started by an alum of Broc Cellars and Donkey and Goat, this unique winery specializes in low-intervention sparkling wines, from rose of pinot noir to zinfandel to chenin blanc. Grapes are sourced from cool-climate California vineyards along the California coast.
Book a reservation at this winery that carefully crafts natural wines, with the brand built around old-vine Mendocino Carignan. (If you're not familiar with the grape, definitely stop in!) Grab a bite from food trucks that post up on weekends. 
Even more wineries:
Located in the Gilman District on 6th street this outdoor wine tasting patio is open on weekends for wine flights, snacks, and live music on Sundays. Wine is made from grapes grown in California and Israel.
Wine So Cru
Located about a mile from the Berkeley Wine Block and owned and operated by a certified sommelier, this wine merchant and lounge offers a curated selection of wines from around the world. Enjoy wine by the glass or purchase a bottle to take home.

Beer
Berkeley's celebrated legacy of craft brewing taps into a rich history. Triple Rock — known as America's original brewpub, sits alongside the new Gilman Brewing Company, Rare Barrel, and Fieldwork. Well-known Trumer Pils rounds out the offerings to make Berkeley a true beer-lovers' destination.
Triple Rock opened its doors almost 40 years ago and since then has used the finest ingredients to create unique brews like IPAX, Red Rock, Monkey Head Ale and more.
Established in 2015, Gilman's production brewery and taproom is located on bustling Gilman Street in West Berkeley — next door to the historic music venue 924 Gilman, where Green Day used to play regularly. Gilman Brewing offers a range of beers from award-winning IPAs to nuanced Belgian farmhouse ales. It now has locations in Daly City, Pleasanton and soon in Santa Cruz.
The Rare Barrel goes all-in with its sour beers. Aged in oak barrels for up to two years, their award-winning beers boast well-rounded sour, tart and acidic flavors. Sour beers may take a long time to develop, but The Rare Barrel proves they're well worth the wait. 
Born in Berkeley and now statewide, Fieldwork has quickly earned a dedicated following in the craft beer community. At the Berkeley taproom, visitors can taste an ever-changing tap list of fresh releases by the flight or glass. 
Brewed right in Berkeley, nationally known Trumer Pils was established in 2004 as a sister brewery to the centuries-old Trumer Brauerei in Salzburg, Austria. It produces a crisp pilsner with a hop-forward aroma that's earned a wide and devoted following. The brewer credits water from Sierra snowpack as a key ingredient.
Started by the founder of Triple Rock, housed in an old livery stable from the 1890s, and featuring an interior inspired by the oldest bar in Berlin, Jupiter is out of this world but centrally located in downtown Berkeley. Check out the outdoor beer garden with live music most nights of the week, plus delicious wood-fired pizzas.
Located in a 1920s historic building across the street from the UC Berkeley campus, this gastropub is a favorite neighborhood hangout, featuring 16 local craft beers on draft and more in the bottle, plus a full bar and hearty bites.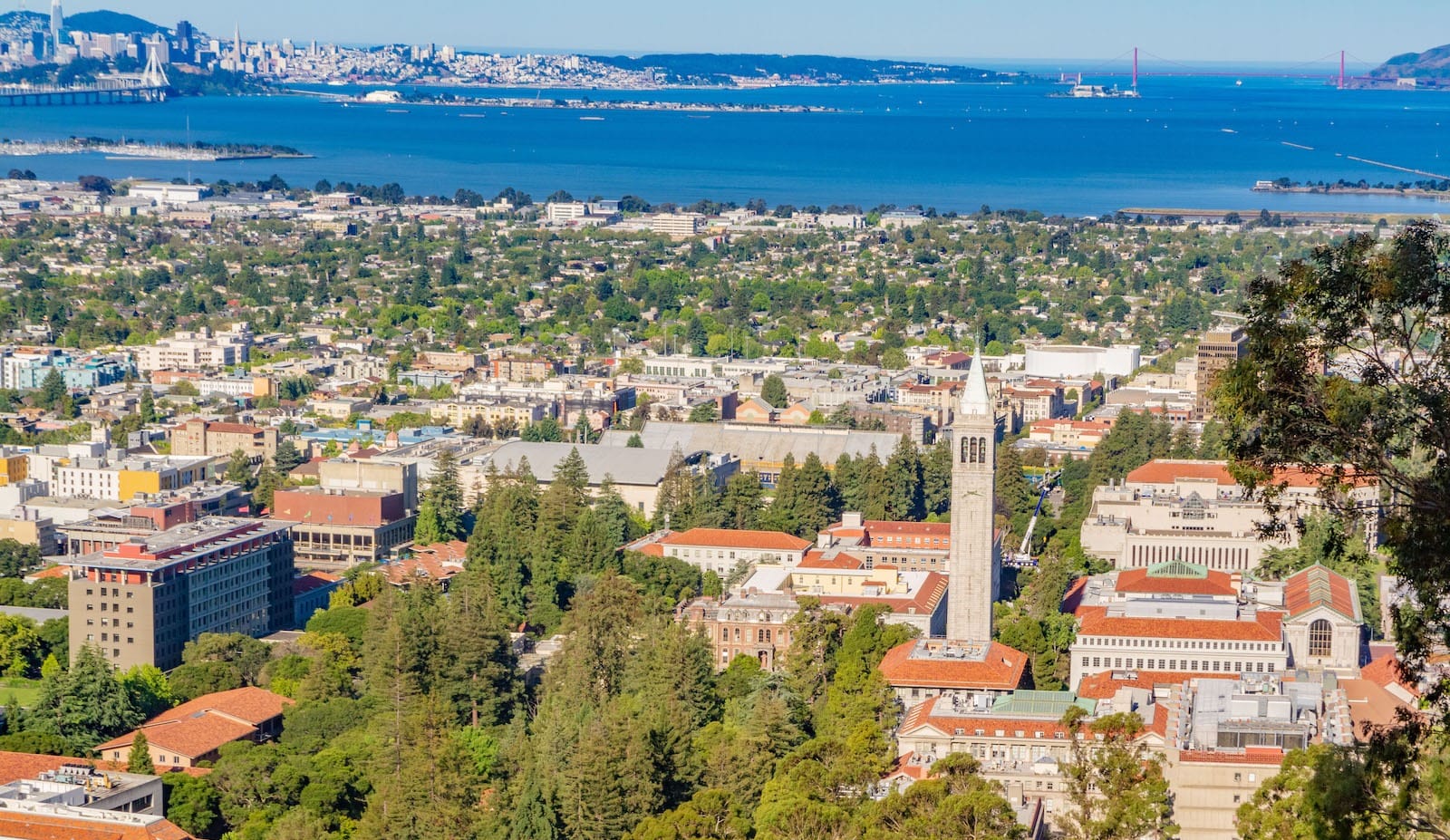 Base camp
Once you explore what Berkeley has to offer, you may want to venture beyond. With its central location and easy access, Berkeley is a great jumping-off point to check out other locales, like day trips to San Francisco, wine countries in Napa, Sonoma or Livermore, and Muir Woods. For bigger adventures, Berkeley is a convenient gateway to Lake Tahoe, Yosemite, Mendocino and more. But while Berkeley serves as an ideal base camp, you may find you just want to stay put. Happy exploring!