After a fun-filled out on the slopes we know your stomach is grumbling — don't skip dessert! From cookies and pastries, to artisanal chocolate, let your inner sweet tooth run the show and indulge. You can thank us later.
Feature photo: Courtesy of Where We Met
899 Tahoe, Incline Village, NV
You can choose from more than 36 flavors of locally made ice cream and tons of toppings at Susie Scoops, served any which way you like it — in a cone, cup, milkshake or sunday, but dessert lovers have so many additional temptations to choose from here as well. The beloved North Shore institution also serves donuts, frozen yogurt, smoothies, shaved ice and Tahoe Pops, too. Pick up a nostalgic soda while you're there, like Dad's Old Fashioned Orange Cream Soda. Open Monday through Thursday 11am to 7pm, Friday 11am to 8pm, Saturday 9am to 8pm and Sunday 9am to 7pm.
More info: susiescoops.com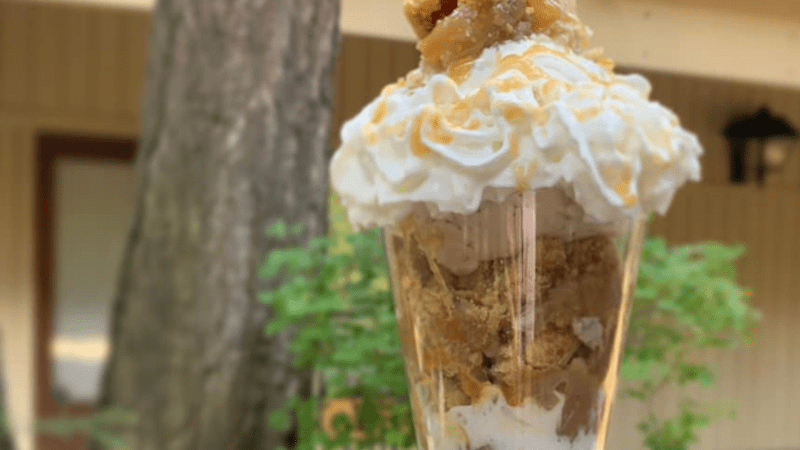 Cool Mess Ice Cream & Coffee
120 Country Club Drive, Incline Village, NV
Sure, Cool Mess serves ice cream, but why not try one of their decadent and creative Tahoe Stormies instead like the Apple Pie Storm, vanilla soft serve, Austin's famous apple pie, caramel, cinnamon and nutmeg? There is also pie, baked goods and Tahoe Pops to tempt you, as well as coffee, tea and cold drink concoctions. With its cozy velvet loveseats just begging for the 'gram and outdoor seating with yard games to keep the kiddos entertained, you might as well stay for a bit and relax. Open Thursday through Monday 7am to 9pm. 
More info: coffeetahoe.com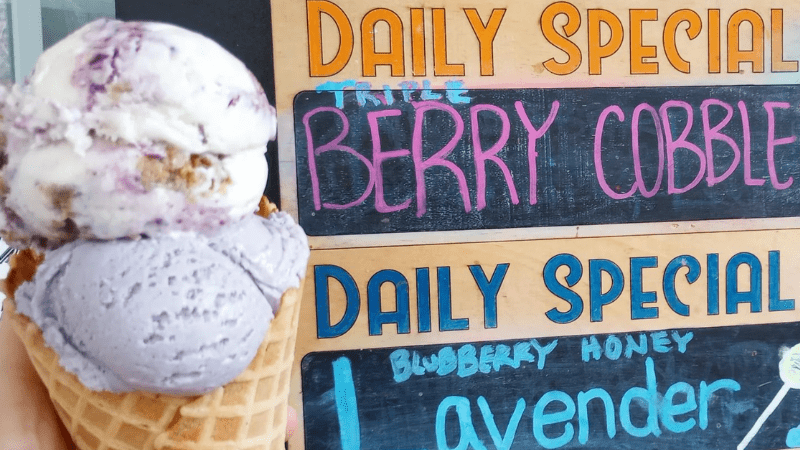 Little Truckee Ice Creamery
15628 Donner Pass Road, Truckee
Local favorite Truckee Ice Creamery makes its all-natural ice cream and even ingredients like the caramel, brownies, cookies, praline and chocolate chips featured in the flavors right here in its shop located across the street from sparkling Donner Lake. There are usually 12 flavors to choose from including at least one dairy-free option. A good bet: Truckee Trails, pine nut brittle and brownie chunks blended into a sweet cream ice cream. Hours vary by season; check the website for up-to-date information. 
More info: truckeeicecream.com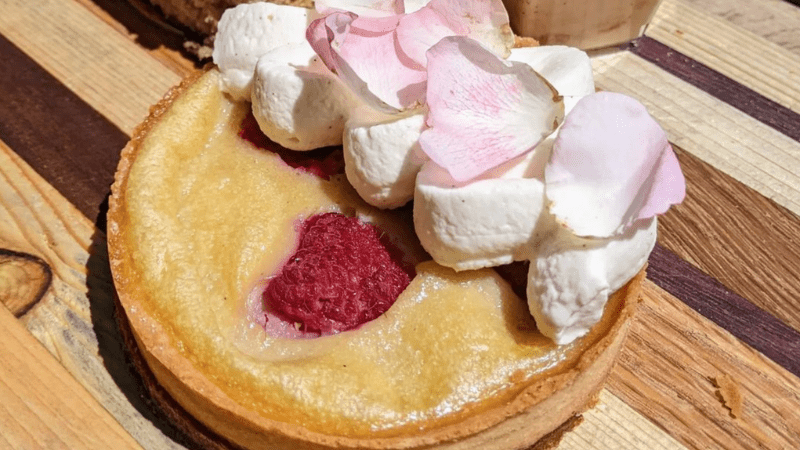 10736 Pioneer Trail, Suite 12, Truckee
It pays to be patient for Sierra Bakehouse, opened in 2018, to turn out its weekly batch of baked goods on Friday, when the bakery is open to the public to enjoy the bounty. The dessert assortment always includes mouthwatering bars (raspberry linzer, brownies) and cookies (chocolate chunk, yuzu sugar) and other sweet treats. While you're there, pick up a loaf of house-baked bread and pastries, too. Open Fridays from 8am to 2pm. 
More info: sierrabakehouse.com
You'll soon forget this sweet little coffee and gelato shop lacks indoor seating after you take a bite of their creamy gelato, house-made with ingredients from the local farmers' market. They typically have 10 flavors on hand, including vegan options — the vegan strawberries and cream gelato made with local strawberries is a fan favorite. Open daily seasonally 7:30am to 7:30pm.
More info: @wherewemet_tahoe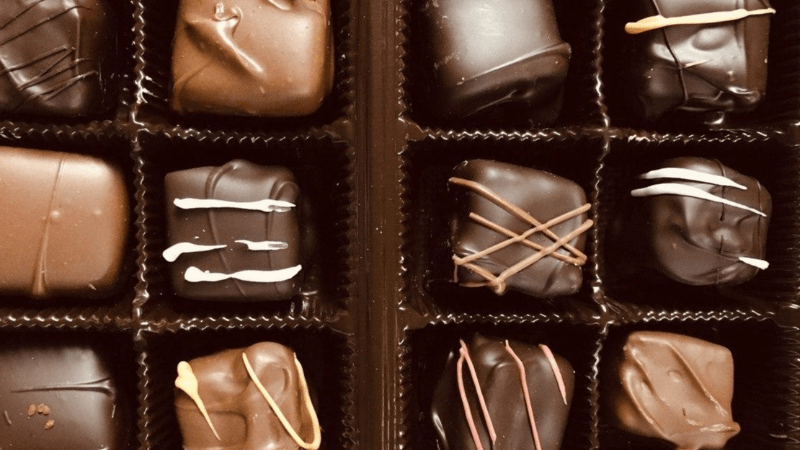 760 N. Lake Blvd. (in the Boatworks Mall), Tahoe City
This shop might be tucked away in a lakefront mall, but it's worth seeking out. The old-fashioned candy store, opened in 1981, is jam-packed with chocolates, fudge and candies from around the world and also some made right on site. You'll likely be offered samples, so you can try before you buy. Open seasonally Monday through Sunday 11am to 7pm. 
More info: tahoecitychocolates.com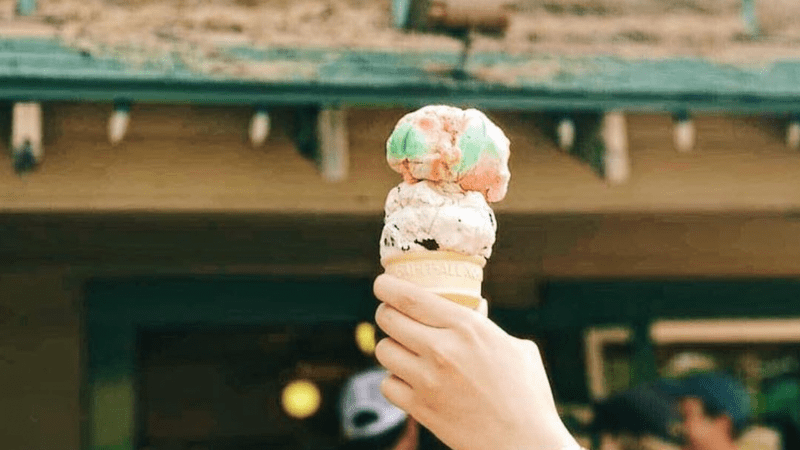 Richardson's Ice Cream Parlor
3 Emerald Bay Rd, South Lake Tahoe
On busy summer weekends, there's invariably a line out the door at this old-fashioned ice cream parlor that's part of the Camp Richardson resort. It's right on the main road, making it an easy place to stop on a hot summer day during a bike ride or after spending the day at the lake. Richardson's stocks classic flavors like mint chip and birthday cake, servings are generous, and you can enjoy your ice-cold cone at one of the shaded picnic tables outside under the towering pines. Open Memorial Weekend through Labor Day; check the website for up-to-date information. 
More info: camprichardson.com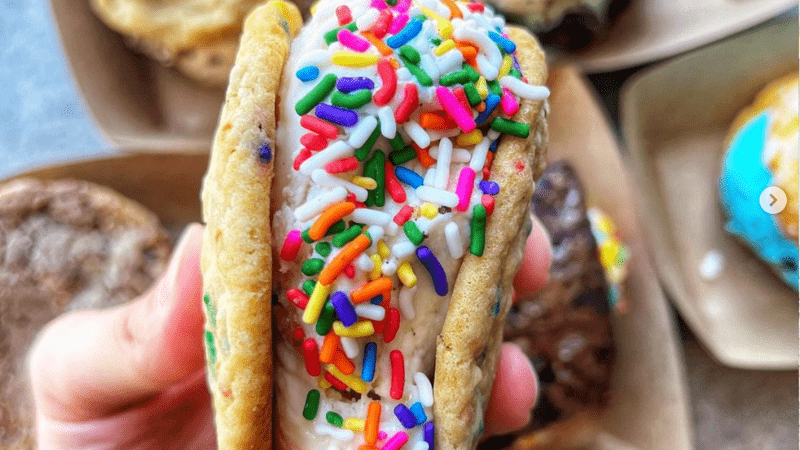 4118 Lake Tahoe Blvd., #5, South Lake Tahoe
Childhood friends Rob Robbins and Shane Stange's South Lake Tahoe outpost of the Baked Bear is a go-to for ice cream sandwiches. Cookies, brownies and ice cream are made onsite daily, and there are usually about a dozen choices, plus toppings, so the options for customization are endless. Will it be caramel pretzel fudge ice cream with snickerdoodle cookies rolled in almonds, or classic vanilla with chocolate chip cookies rolled in Heath bar bits? Choices, choices. Open Sunday through Thursday 12pm to 8pm and Friday and Saturday 12pm to 9pm. 
More info: thebakedbear.com