Featured Photo: Courtesy of Spud Hilton
Spud Hilton is a travel expert, consultant, featured speaker and editor for the SF Bay Area edition of the WHERETraveler guide. In 20 years at the San Francisco Chronicle he earned 13 Lowell Thomas Awards for travel journalism. He produces the Bizarre Travel Tales podcast, which was named one of the "Ten Best Travel Podcasts" for 2020 by the London Telegraph.
His videos and campaigns have been featured by Peter Greenberg, NPR, Rudy Maxa, Good Morning, America, The Today Show and Quest Means Business on CNN International. He lives in San Francisco a block from Mission Dolores. 
What was your first writing assignment?
My first writing assignment with the San Francisco Chronicle was a travel story on "beer hopping through the Wine Country." This was back in 2001 when craft brewing was really picking up steam and some of the most historically important microbrewers in the country were in Mendocino County, including in Hopland, Boonville, Fort Bragg and Ukiah. I had never written travel stories, but I had written a column about beer, so it was a fun assignment.  
Best memory from your time as a travel editor for the San Francisco Chronicle?
Going with longtime columnist Steve Rubenstein to cover the 60th anniversary of Disneyland. Steve, who is brilliant and hilarious, was at Disneyland on opening day as a kid, so he was the best choice to write about staying in the park for 24 hours straight. By 4am, so many people were sleeping in random spots on the ground, it looked like a homeless encampment. We rode the Tea Cups at 5:30am, just before dawn.  
Tell us about your podcast.
In general, there are a lot of travel podcasts that tend to be earnest and reverent about travel, which is fine if you want to hear yet again about why Paris is magical. With Bizarre Travel Tales, I prefer to tell the stories of the wild and weird side of the planet and the, frankly, wild and weird people who are roaming around it. I try to keep it light, funny and short (10 minutes or less).
Favorite place to get a meal in the Bay Area?
I have a few favorites, but for sheer comfort (both the food and the setting), I have to go with the Sausage Factory. It's been an institution in the Castro for decades and a lot of the staff are long-timers, so it's like visiting family. Family that makes a really good lasagna.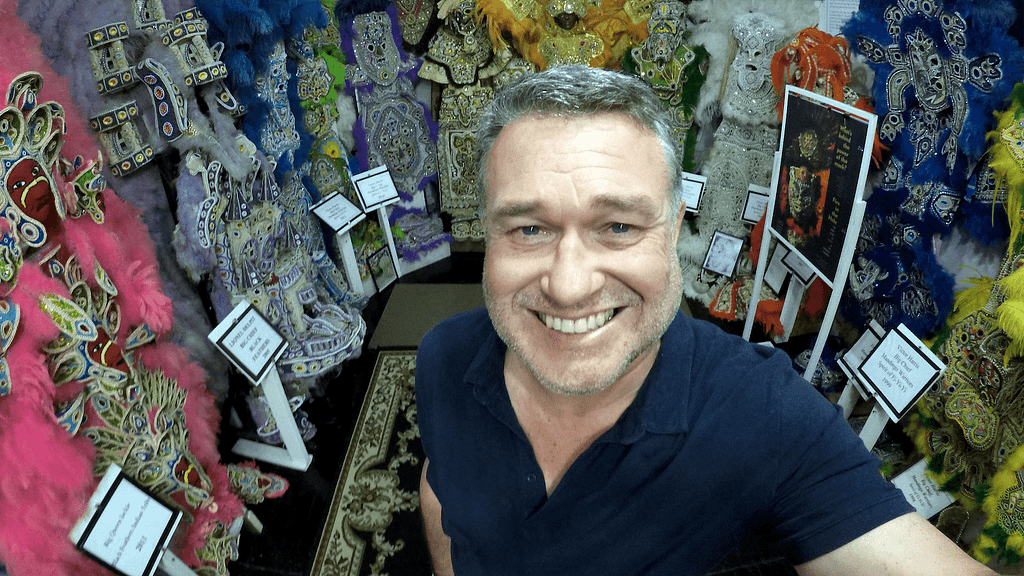 How about a drink?
The back patio at Pilsner Inn on Church Street is one of the most chill spots I know to relax with a cocktail. Sitting back there, surrounded by greenery and hanging bougainvillea, with the fountain gurgling in the koi pond, is a great escape from the turmoil.  
Place you can't wait to go back and visit.
The city of New Orleans (the place, not the train). I've been playing early traditional jazz for more than half my life and I can't wait to go back and jam. It's also one of the great places to "just be." I like to get up and plan to "walk until the day gets interesting," to borrow a phrase from writer Rolf Potts. In New Orleans, you don't have to walk very long.
Coolest local thing you uncovered during shelter-in-place?
Embarrassed to say I'd never been to Stow Lake in Golden Gate Park. This man-made lake with a hilly island in the middle has been there since 1893, but somehow I'd never known about it. Once you're there, it's difficult to remember you're still in a big city. Grab a boat and pedal or paddle under the ancient bridges and past the waterfall and pagoda.
Find out more about Spud and hear the Bizarre Travel Tales podcast on his site — spudhilton.com.