Measuring over 4,000 square miles, the Big Island has a lot of ground to cover. Naturally, you'll want to spend your mornings and afternoons here outside, so you'll need a satisfying lunch to keep you fueled up. for your island adventures Here's a list of our favorite spots on the Kohala Coast for a tasty lunch on the Big Island. 
But wait, there's more. We're here to help demystify some of the unusual words you might see on menus like furikake, laulau and lilikoi — and explain which meat is being served and why. And possibly most importantly of all, provide the fun facts on the origins of local dishes. 
If you're happy with your meal, tag us @HawaiiIslander on Instagram to share the love.
Best Lunch in Kohala / Waimea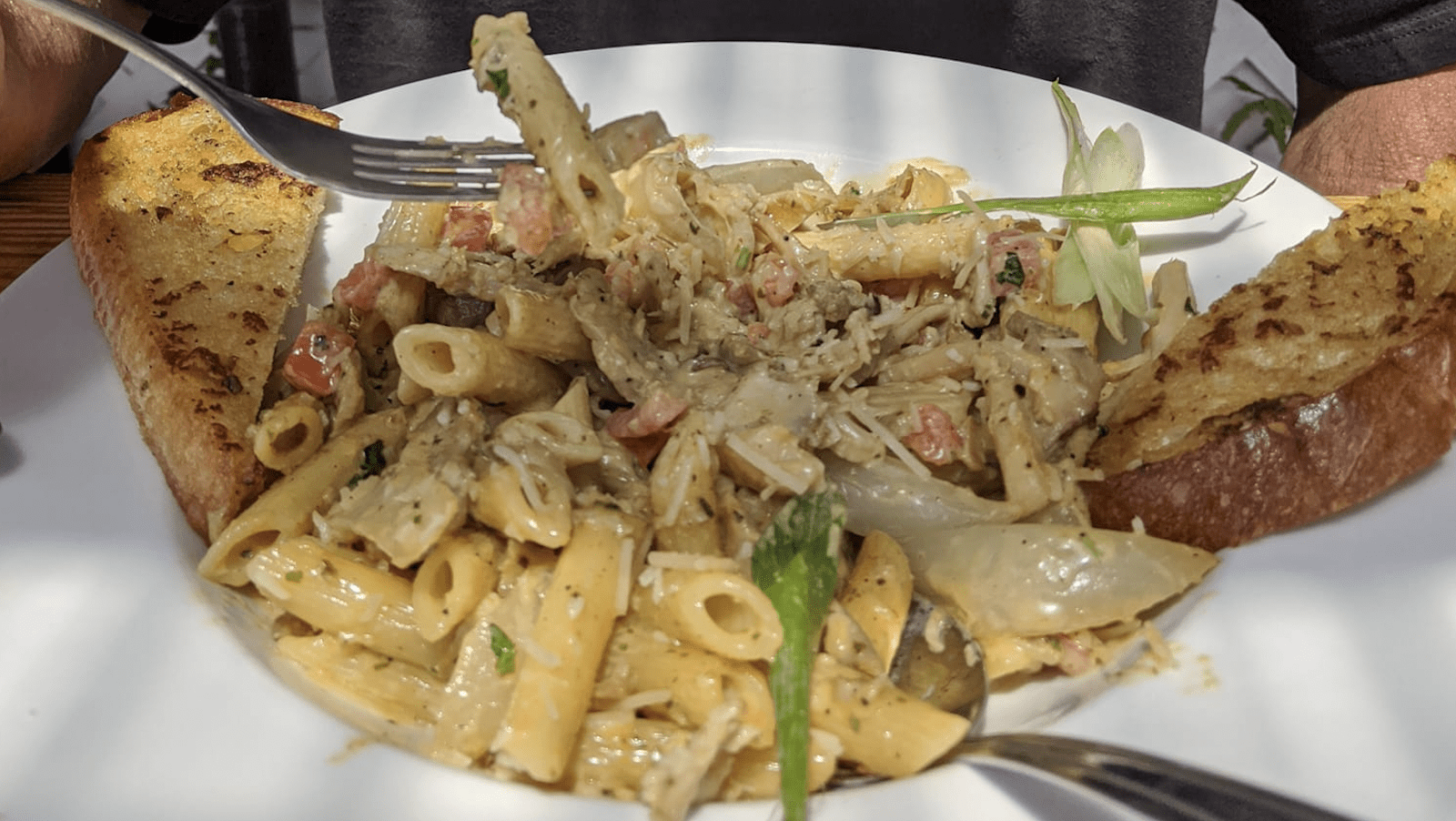 There are lots of microbreweries popping up on the islands lately, and Big Island Brewhaus is one of the best. The food here is just as tasty as the beers — the menu of Mexican-style dishes and standard pub fare is made from locally sourced ingredients. Open daily 11pm to 8pm. 
This 1912 building was restored to create this beautiful cafe, offering the perfect ambiance for a leisurely lunch. There's an ohia wood-fired pizza oven in the kitchen and a menu full of the flavors of Hawai'i Regional Cuisine. There are so many tasty choices — coconut calamari, locally sourced salad, award-winning pizza, saffron risotto — how do you choose just one? Cafe Pesto open daily 11am to 8:30pm. 
Chef Peter Merriman is one of the godfathers of Hawaii's farm to table movement, and Merriman's is leading the way for culinary excellence on the islands. Their lunch menu has all the fixings of a great midday meal — we recommend the Caesar salad to start, followed by the fresh-catch fish sandwich and accompanied by a couple glasses of chardonnay. Currently open Wednesday through Saturday for lunch from 11:30am to 2pm, Saturday and Sunday for brunch from 10:30am to 1pm, and daily for their "Taste of Waimea" Prix Fixe dinner from 5pm to 8:30pm. Reservations required and Merriman's has multiple locations, so double check your reservation to make sure it's at the right place.