The Big Island has restaurants that cater to all tastes and budgets, so whether you've spent the day relaxing at the beach or daytripping in the mountains, you'll definitely want to enjoy the dinner meal. Here are some of our favorite options in Kona
But wait, there's more. We're here to help demystify some of the unusual words you might see on menus like furikake, laulau and lilikoi — and explain which meat is being served and why. And possibly most importantly of all, provide the fun facts on the origins of local dishes. 
If you're happy with your meal, tag us @HawaiiIslander on Instagram to share the love.
Feature: Huggos Facebook
You really can't beat the location — right on the water in downtown Kona. The menu features tasty entrees like seared and sesame crusted ahi and Molokai sweet potato ricotta gnocchi, and also includes a raw bar section. Vegetarian and gluten-free menus are available too. Huggo's is open daily 5pm to 9pm. Reservations recommended.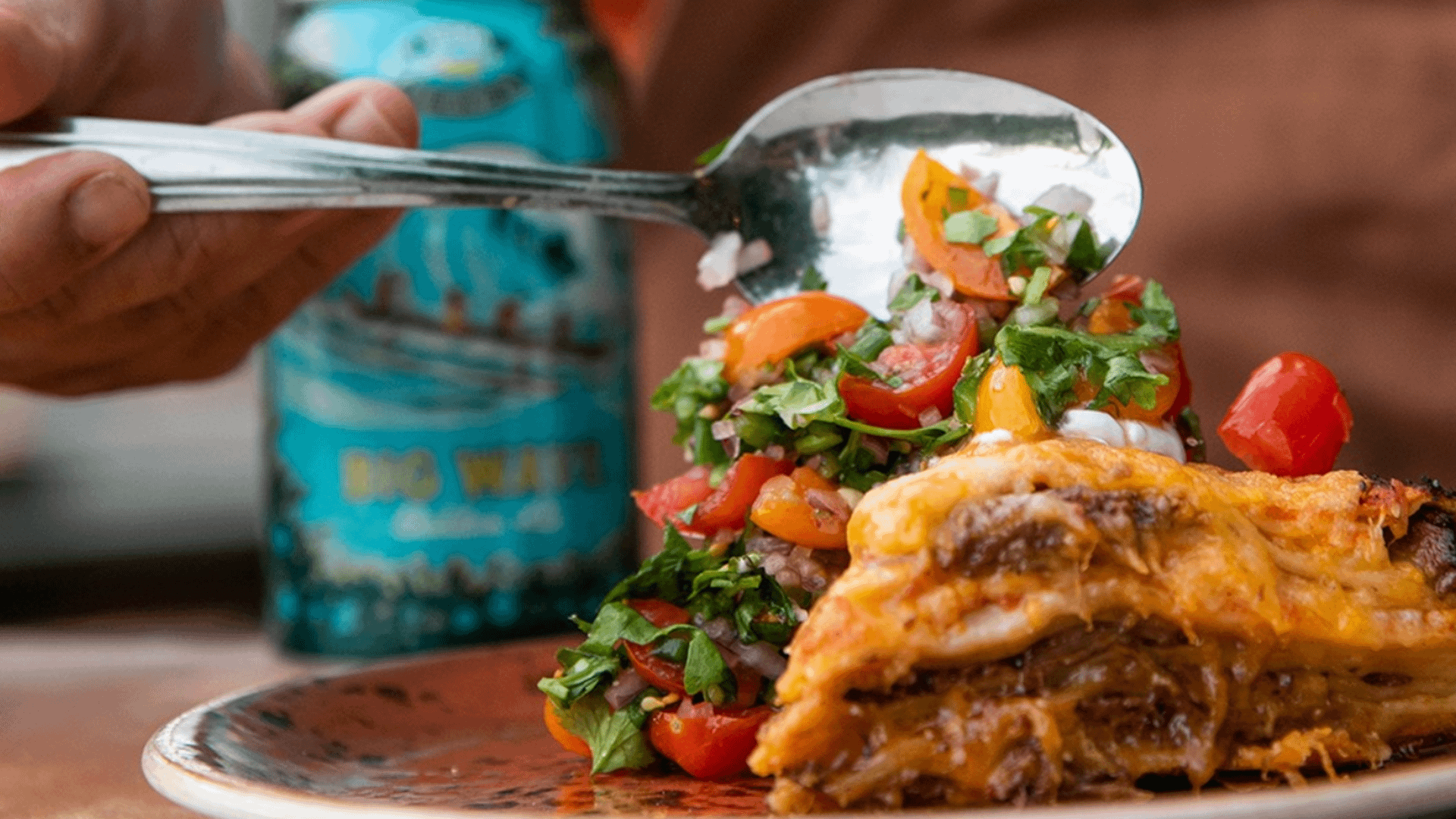 This popular, casual pub is serving up hand-tossed pizzas and a wide selection of pupus (appetizers) in addition to standard pub fare. Kona Brew Co. has so many handcrafted beer flavors on tap that it's probably best to start with a flight for the taste-testing purposes. Open daily from 11am to 9pm.