End 2022 with a bit of self care with a long weekend in Waikiki, December 1-4, 2022.
Looking for the ideal pre-holiday gift to yourself? We've got it! A long weekend of wellness in Waikiki. And better yet, this necessary respite is sandwiched between Thanksgiving and Christmas making it the perfect holiday reset/preset!
Marin County-based yoga instructor Kristen Addicks is partnering up with Mimi Towle, editorial director of Local Getaways Hawaii, for their second and best yet yoga retreat in Hawaii.
Feature Photo: istock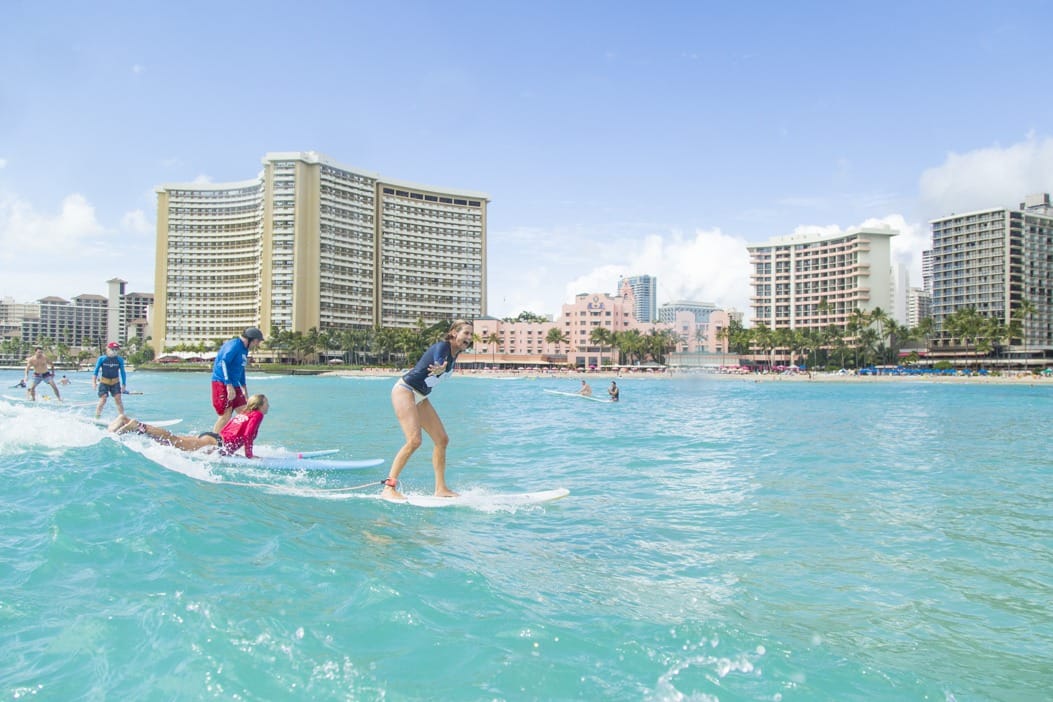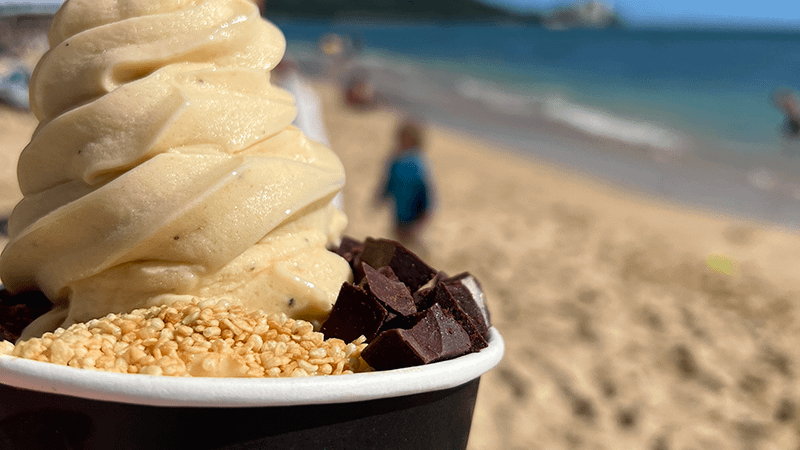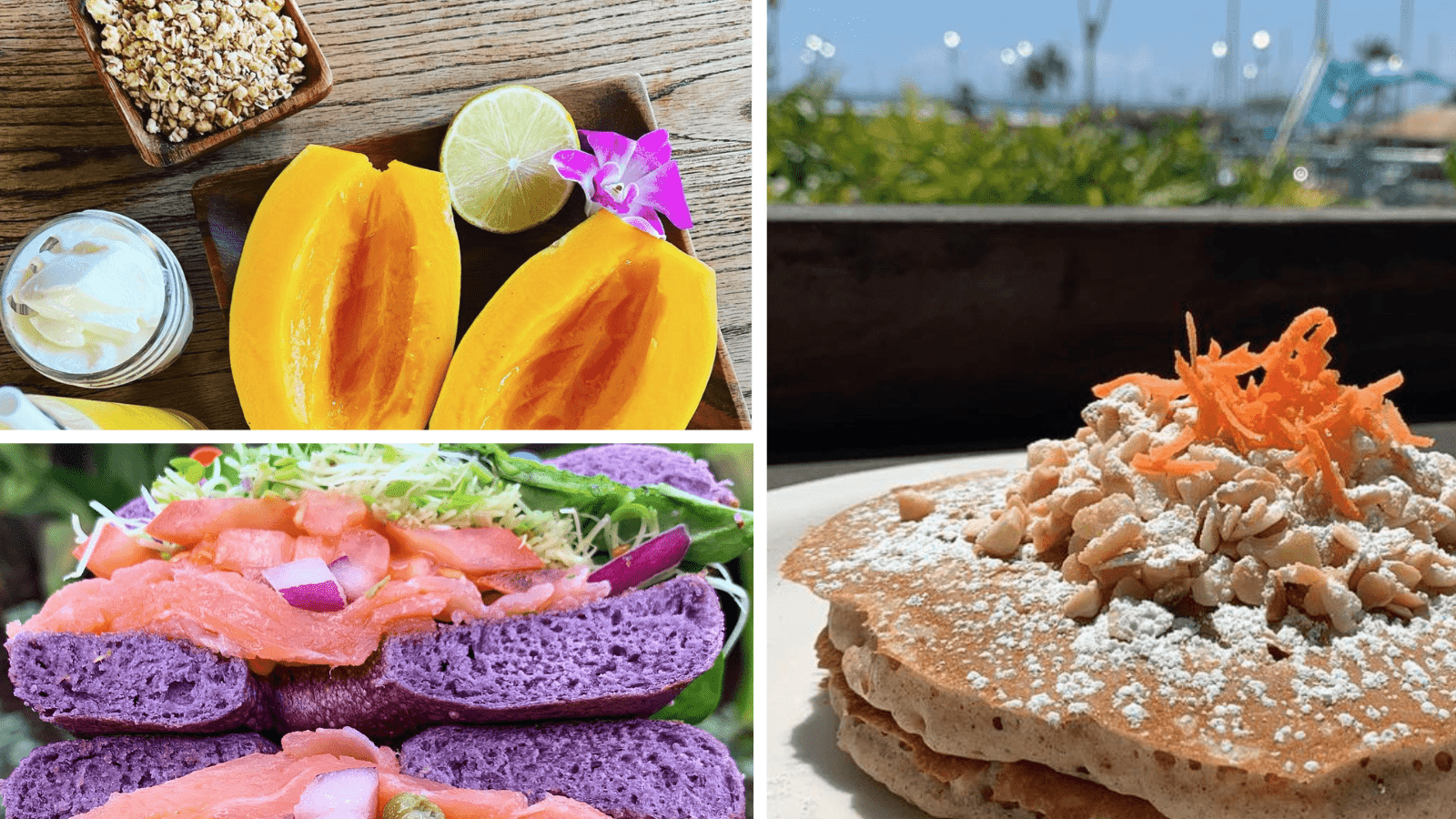 Get on the Water: Surf, SUP, snorkel or just float on a flamingo raft.
Being around the water is good for you! The health benefits have actually been quantified by author and marine biologist Dr. Wallace J. Nichols: "Vast emotional and physical wellness benefits of water are available to everyone, from elite surfers and swimmers to kids splashing at the water's edge or sunset beachcombers." That is why we will be staying right on the water in gentle, warm Waikiki at the famed Outrigger Reef Beach Resort. 
We will be working our favorite local surf school, Gone Surfing Hawaii to coordinate lessons and rentals. As a participant in the retreat you will enjoy a 1.5 hour surf lesson as well as a stand-up paddleboard (SUP) rental to enjoy the crystal clear waters of Waikiki. Regarding the lessons, Shantina from GSF, explains, "The break we will be surfing is called, 'pops.' It's a long rolling wave and away from the crowds. There are three breaks in that area, one for beginners and two for those a little more advanced. All less crowded than those in the main part of Waikiki. Our 1.5-hour lessons start with a 10/15 min land and safety demo with the rest of the time in the water with your instructor." And as far as SUP rentals, we will coordinate groups according to skill and comfort levels.
Our Waves & Wellness getaway includes yoga, hiking, healthy eating, surfing, stand-up paddling, snorkeling, shopping, journaling, massage, meditation… and since it is your holiday, we remind you that everything is optional.
We also suggest you bring along your blank holiday cards and we will carve out some time for mindful messages to your loved ones. If you still have shopping to do, Waikiki boasts some of the best in the world, and Mimi knows all the best spots including the House of Mana Up! 
Imagine flying home from this stress-free getaway feeling fit and healthy, with a little sand still in your toes, body and mind toned and relaxed, shopping and cards done! It'll be a holiday pre-set and end of the year reset.
* Renovated room at the iconic Outrigger Reef Beach Resort
* Daily yoga
* Morning detox ritual
* Midday meals
* Dinners (one alcoholic beverage per dinner) 
* Surf lesson 
* Stand-up paddleboard rentals
* Snorkeling gear + floats
* Guided urban stroll(s) 
* Introduction to Waikiki and Hawaiian culture
* Flights
* Transportation to and from hotel
* Additional alcoholic beverages
* Snacks & extra meals
* Extra excursions/rentals
* Personal shopping
* Trip insurance
* Gratuity
Outrigger Reef Beach Resort