To kick off Local Getaways Hawaii, my business partner and I took a quick trip to Waikiki (my first time) and to Maui. Here's what I learned, and hope it can help anyone else heading over for a business trip.
Considering that the country is still dealing with Covid-19, we didn't consider Spring Break to be an issue in our plans — it was. Good news was that the airlines were flexible and we found a great value at the newly renovated Kaimana Beach Hotel. We didn't expect, however, that car rentals would be such an issue. Due to the shortage of cars on the island, people were renting U-Hauls. Thanks to my longtime friend, Scott, and his team at Enterprise, we were some of the lucky ones. Without any hassle, we left the airport in a bright blue Hyundai. 
Respect the Test & Follow Protocol
The Hawaiian government has asked that in order to travel freely at your destination you need to provide a negative Covid test at a minimum of 72 hours before you land. So unless you want to quarantine for 10 days, take the test and make sure it's from an approved partner listed on the Hawaii Safe Travel Sight. Upload your documents and make copies of your QR code — it will save you time when you land.
What to Pack: Business Casual in Hawaii
Pack light. Hawaii is very casual, so casual-chic is how I would describe the attire for business meetings. Sundresses, casual lightweight trousers with a few blouses should do the trick. Definitely make sure you pack your most comfortable shoes — fashion is great, but unless you live there and are used to the concrete sidewalks, a lightly cushioned slide will do perfectly!
Don't forget your bathing suit and shorts for your off days! Really, everyone is wearing them.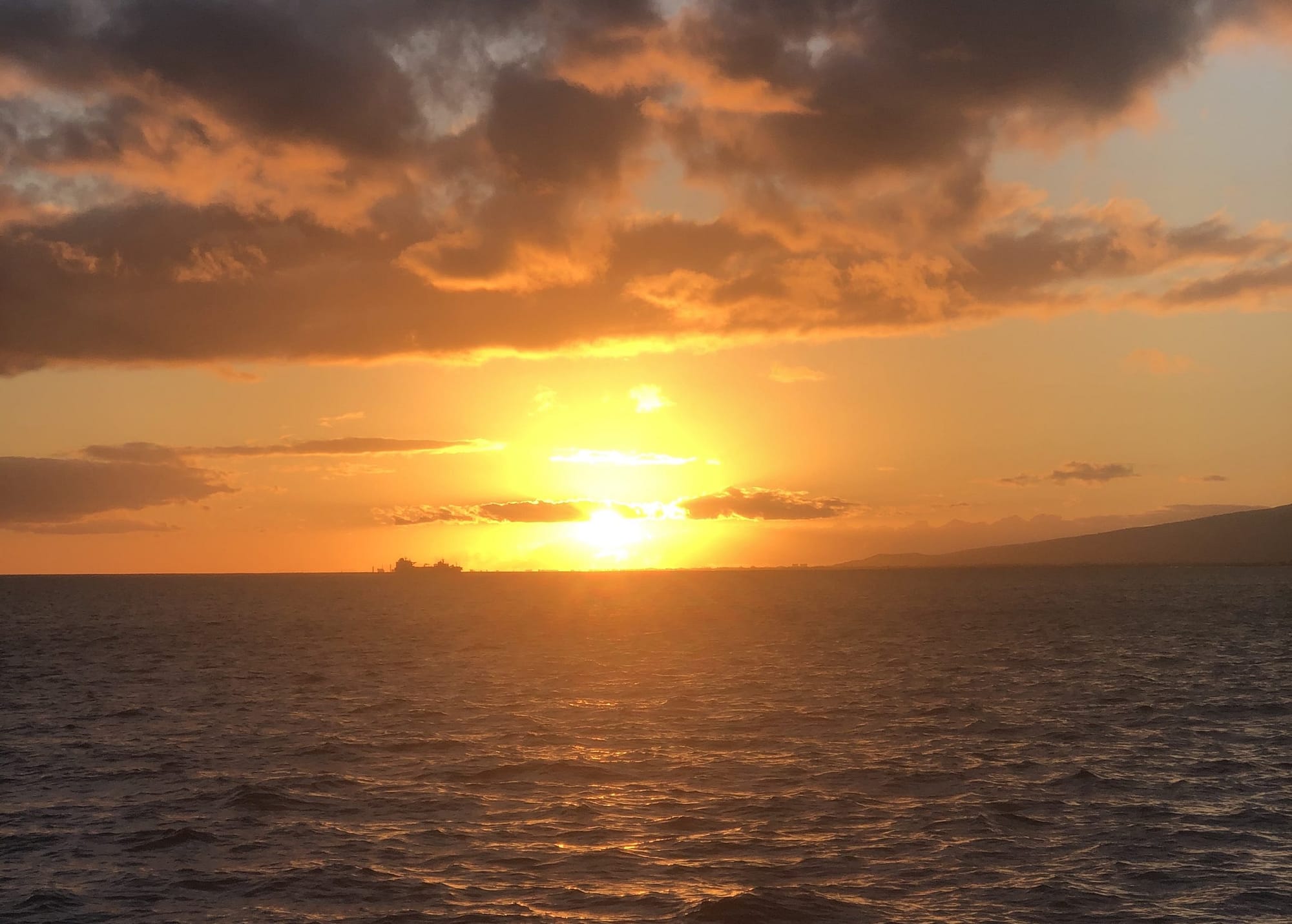 Photo Credit: Nikki C. Wood
We built in one day for sightseeing. Unfortunately, it was a Wednesday and the day Diamond Head State Park is now closed for maintenance. The front desk staff at the hotel was surprised to learn this, which makes me think things will be fluid for a while. Check before you go. 
Not to worry, our next stop was the famed Nu'uanu Pali Lookout, where King Kamehameha famously took over control of the islands back in 1810. Continuing on the Windward side of the island, we interviewed a sales candidate walking along Kailua Beach, voted the most beautiful beach many years in a row. 
To finish up our steps for the day, we stopped at the Makapuu Lighthouse trailhead. This half circle tour of this island allowed for typical tourist snaps in front of King Kamehameha and on the bench where Robert Louis Stevenson wrote poetry with Princess Kaiulani (now the Sheraton Princess Kaiulani hotel). 
You cannot forget a sunset cruise. Yes, it sounds cheesy, but make some new friends and hear some great love stories by booking a sunset cruise. If you are lucky, you will not only experience an exquisite sunset, but you may also see an amazing rainbow hovering over the city.
Meeting after meeting, the Hawaiian way is warm and welcoming. Ohana is not just a word, it is a way of life. After all, you are in one of the most beautiful destinations.