Soft, sandy beaches. Rustling palm trees. Gently rolling waves. When you want to get away from it all, there's no better destination than Hawaii. And if you're looking for peaceful, private, luxury living, there's no better place to stay in Hawaii than The Penthouse Maui. This spacious Kihei condo has everything you need to enjoy a quiet beach vacation with your family — without the crowds or the hassle of big commercial resorts.
Room for the Entire Family
The Penthouse Maui is the perfect home-away-from-home for your extended family. Forget about cramped hotel rooms with awkward layouts — at 2,824 square feet, with an open floor plan and a floor-to-ceiling window wall, the penthouse is light, airy, and spacious. With 5 bedrooms for up to 10 people, there's space for everyone to relax on their own. And when it's time to get together, there's plenty of room for that, too, whether it's in the contemporary yet comfortable living room, at the 10-seat dining room table, or on the oceanfront lanai, which spans the entire 60-foot length of the building.
Just Steps from the Beach — Really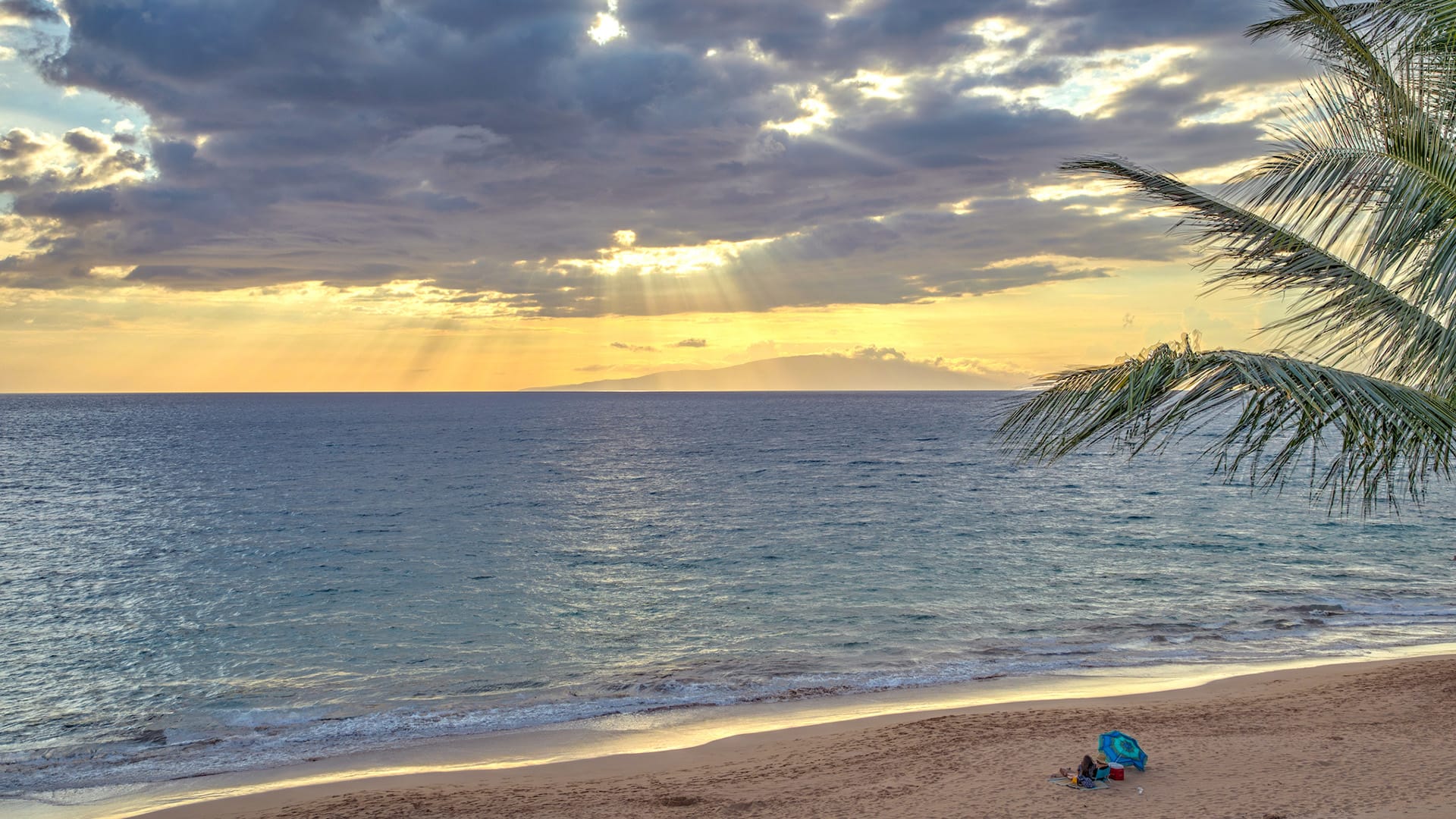 Many hotels and resorts boast about being "steps from the beach," but they fail to mention just how many steps they're actually talking about. (Hint: Too many.) The Penthouse Maui, on the other hand, is perched right above South Maui's best stretch of sand, so all you have to do to reach the beach is walk out the door and down the stairs. That means you won't waste valuable vacation time navigating sprawling properties, winding paths, and wayfinding signage. Your toes will be in the sand before you know it.
Conveniently Located in Kihei
In addition to sitting right on the beach in Kihei — Maui's most popular area for swimming, surfing, snorkeling, and paddle boarding — the penthouse is centrally located for easy access to a variety of island experiences. You'll find high-end shopping and fine dining in ritzy Wailea, a few minutes down the road. It takes just an hour and a half to reach the otherworldly scenery of Haleakala National Park, while the quaint town of Hana is only 2.5 hours away (although you'll want to take your time and soak up the sights along this stunningly scenic road). If you'd rather stay close to home, several of Kihei's most popular restaurants and shops are just a short walk away.
Of course, if you'd rather stay in and soak up that seaside serenity, we can't blame you. The Penthouse Maui offers peace and privacy, two things you won't find at a large commercial resort. When you arrive at the penthouse, you won't find a busy, crowded lobby; instead, you'll be greeted with a gated entrance and a private stairway. No need to stand in line for a perfunctory check-in; your personal concierge, just a phone call away, will help you settle in. And because the penthouse takes up the entire third floor of The Hale Pau Hana complex, you don't have to worry about noisy — or nosy — neighbors ruining your vacation vibes.
Spacious, private, and conveniently located, The Penthouse Maui offers an intimate island-style experience you won't find at any Hawaiian resort. Ready to get away from it all? Visit thepenthousemaui.com to book your stay today.