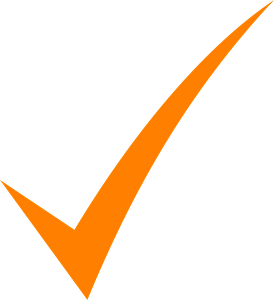 COVID UPDATE Aloha! This post was updated in April 2021. However, as we have all learned, things can change overnight, so please check with each destination before visiting. We've included phone numbers and links to websites where possible. Mahalo!
Wine is now served in Jail — the "Old Jail" on Maui that is, which now hosts the MauiWine "King's Visit" experience. Built in the 1850s, the "Old Jail" served as a holding zone for the unlawful "en route" to the county jail. It holds a strong sense of history which is why residents are so excited to see the island monument brought back to life.
MauiWine has recently added the "King's Visit" tour to their list of winery activities. The "Old Jail" resides on Ulupalakua Ranch, formerly known as the Rose Ranch, which also serves as home to MauiWine winery. The 23-acre vineyard is built around historic buildings such as the "Old Jail" which guard the true essence of an era long gone. The "Old Jail," which originally housed the office of Captain James Makee, is one of the classic establishments used by MauiWine as one of its tasting rooms. Twenty years after it closed its doors, the "Old Jail" has re-emerged into the island culture now that MauiWine has invested much pride and preservation into the restoration process.
What makes the "Old Jail" so special to MauiWine? "It is one of the key structures on Maui, so reviving its essence and honoring its life was important," according to MauiWine president Paula Hegele. "We trusted ourselves to be inspired by what it was and preserved as much of the infrastructure, décor and ambiance. People will go back in time when they visit." Preserving the natural structure of the building was a priority. The original lava rock walls and the koa-wood bar still stand having undergone necessary repairs. The only complete replacement is the flooring made of identical terracotta tiles. A few fresh touches have been added to revive the look such as adding a reclaimed wood bar made from ulupalakua trees.
What can you expect from the new tour? The "King's Visit" is designed to recreate a royal experience reminiscent of the acclaimed hospitality of the original Rose Ranch. The tour will allow visitors to glean an insider's view of winery operations. The cellar and the bottling line will be on display along with an opportunity to engage in enlightening conversation about the delicate nature of blending Maui's soil with the right climate to produce the six varietals unique to MauiWine. And of course, the tour concludes with an intimate tasting opportunity of quality wines. Tours are currently scheduled on Wednesday and Thursday at 4pm with more tours to be added in the future. Groups are limited to ten people at $50 per person. This is a fabulous chance to step back into some island history while indulging in a taste of some of Maui's promising future. Cheers!
by Shannon Carroll
Photos courtesy of Hawaiʻi Islander