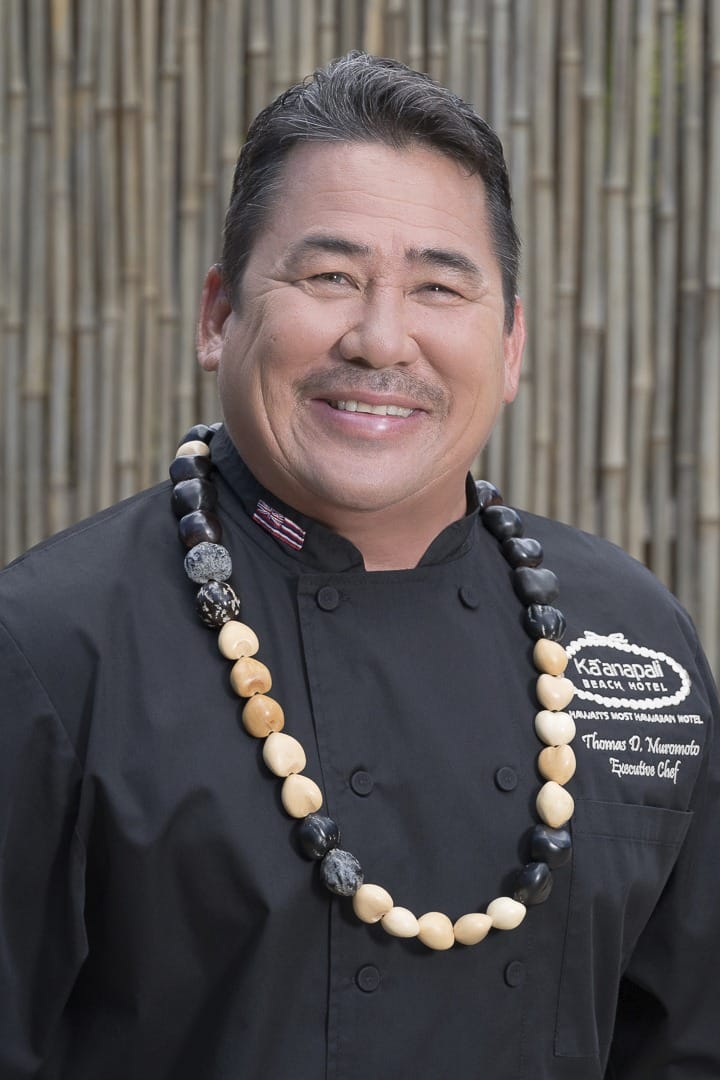 Born and raised in Hawai'i, Tom Muromoto, executive chef at Outrigger Kā'anapali Beach Resort, has developed a unique perspective that has served him well throughout his career as an award-winning chef.
Taking cues from the Islands' unparalleled ethnic diversity, he combines his influence from Hawaiian culture and the distinctive Native Hawaiian diet with boundless culinary curiosity to create a style of Hawai'i Regional Cuisine that is truly his own. "When creating dishes, I think back to the traditional Hawaiians. The food was simple and natural. It's not necessary to overdo it," says Muromoto.
His earliest inspiration came from the ocean. "I've spent my life in and around the ocean — surfing, diving for lobster, spearfishing. And it gives me an appreciation for the bounty of Hawai'i, which we highlight at Huihui."
What was your first impression of Kā'anapali Beach Hotel?
I started in 1999 and I was excited to work in a hotel setting. I was new to Maui, so it was a shock at first and there was a lot to learn — clean up processes, the fast-paced movement of the kitchen and understanding the results-driven approach. Working at KBH has been an opportunity of a lifetime and it gave me a chance to design the new Huihui restaurant. The dream has never escaped me.
What has changed since then? 
The opening of the new restaurant, Huihui, has been a major recent change since we will be officially closing the long-standing Tiki Terrace restaurant. We are starting from scratch with a new restaurant and a completely reimagined menu, so the kitchen culture has changed as well. Despite the changes, the passion from day one still exists.
What's your favorite thing about going to work? 
My passion is cooking, and I am lucky to have a job that allows me to do what I love every day. Aside from cooking, my favorite part is ensuring the overall success of our restaurant by building the morale of the team and setting them up for success in the future.
What is one word to describe Kā'anapali Beach Hotel? 
Two words: lifetime opportunity.