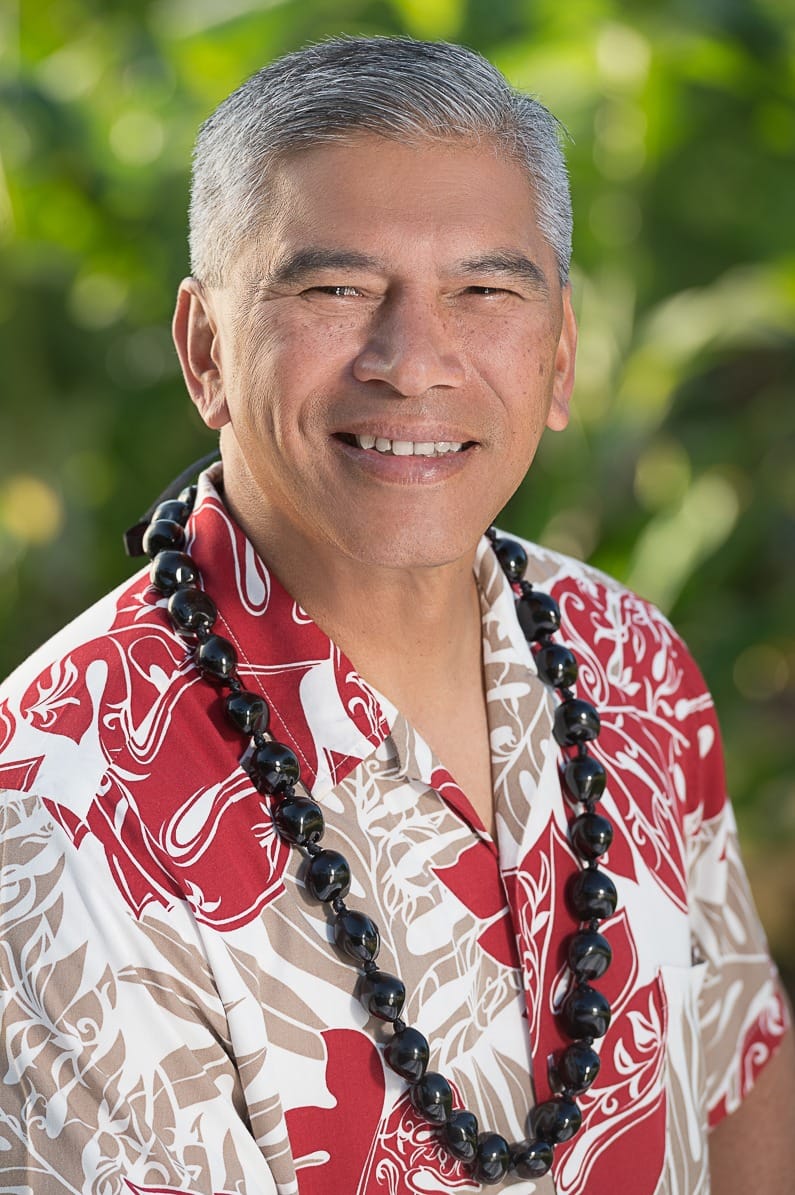 Iokepa Naeʻole, known around the islands as Kepa, is the manager of Outrigger Kā'anapali Beach Resort's Hale Huaka'i. Kepa calls Kahului Harbor his childhood stomping grounds where at a very early age, he learned to swim, dive, surf, fish and paddle outrigger canoes.
Fluent in the Hawaiian Language, Kepa has many years of teaching experience in the Hawaiian Language Immersion Program as well as leading trips for The Nature Conservancy. He also helped create and run Maui's first alternative education middle school program, which integrated core curriculum with environmental stewardship and traditional cultural values. 
One of his crowning achievements is his participation in the production of a BBC documentary, Hawaii: Message in the Waves, which brings to light the many issues that threaten the health of our fragile marine ecosystems.
What was your first impression of Kā'anapali Beach Hotel?
I was hired to open up a brand-new ocean activities department, Hale Huaka'i. From day one, upper management handed me the reigns to do what I needed to in getting Hale Huaka'i up and running. And every employee I met treated me like family. Our values and philosophies regarding Hawaiian history and cultural practices were perfectly aligned.
What has changed since then?
Since I started at KBH five years ago, the hotel has undergone some profound changes in the way it demonstrates its "Hawaiianness." Among other things, the establishment of Hale Huaka'i as a living, working ocean activities center based on Hawaiian values was a major step for KBH. We have essentially extended the Hawaiian Ho'okipa (hospitality) of KBH way beyond the borders of the property — out onto the beach, on the water, and with the establishment of our sailing canoe program, literally beyond the horizon.
What's your favorite thing about going to work? 
I am proud to say that I have the best job in the world here at KBH. I can practice my culture and share it with malihini, all while doing what I have done for fun my whole life. More importantly, I get to send our guests off with a new understanding of Hawaiian culture that hopefully they will share with friends and family. My hope is to create a wave of awareness for our history, culture, and its lessons of inclusiveness, sustainability and stewardship that will benefit everyone.
What's one word to describe KBH?  
'Ohana.