Welcome to the Garden of Eden
For good reason, many people call Kaua'i their favorite island as this tropical paradise shimmers with hypnotic shades of green and blue. Aptly named the Garden Isle, Kaua'i evokes a true sense of Eden with its thundering waterfalls, abundant rainforests, the earth's rarest plants, exotic birds, serene golden sand beaches, and emerald cliffs — a magical mysterious place preserved in time. And while an Aloha spirit permeates the culture, the locals are fiercely passionate about protecting the island's natural resources — the land, sea and wildlife — along with their cultural traditions. Visiting guests are expected/encouraged to be respectful travelers and act as stewards for the land as well. After immersing yourself in this lush landscape and cultural haven, it's easy to adopt the local's pono mindset or morally right attitude in wanting to safeguard this precious island gem.
Featured Photo: Napili Coast courtesy of Max Seigal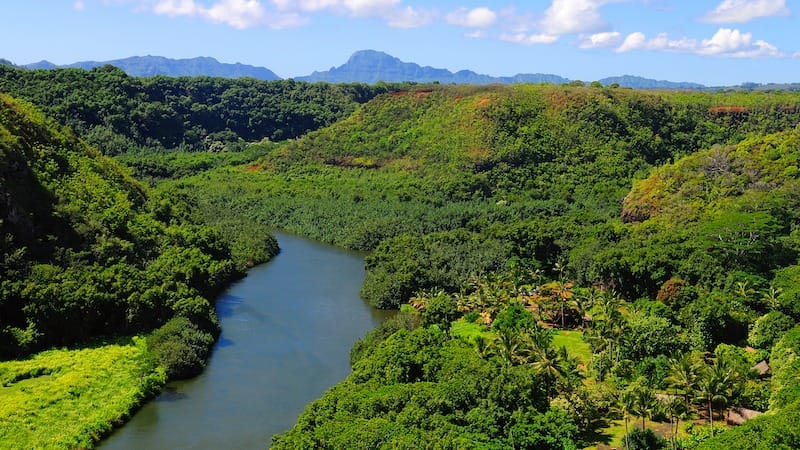 On Kaua'i, the oldest of the Hawaiian Island chain, Mother Nature has had ample time to perfect the natural geological wonders. Rugged, raw and virtually unconquered, 80% of Kaua'i is inaccessible by car. Soaring over Waimea Canyon, The Grand Canyon of the Pacific, or cruising the crystalline waters in the shadow of the Nāpali coast, you'll discover untamed beauty and soul-stirring majesty. The mana (spiritual essence) of the 'aina (land) is present everywhere and respected by the residents, who prefer to live sustainably, in harmony with their environment. The soil is fertile, the farmer markets bounteous, and the catch gloriously fresh. Three of the nation's five National Tropical Botanical Gardens can be found on Kaua'i. Don't miss a trip to the McBryde Garden, a botanical oasis of tropical flora and home to the largest collection of native Hawaiian plants in existence. Of the four main islands, Kaua'i has the lowest population, along with more beaches per coastline than its neighbors, so that means a wealth of uncrowded seaside havens. It's also the only island with navigable rivers to be explored by kayak, outriggers, stand-up paddleboards or open-air boat tours.
While the Covid-19 pandemic has reshaped our travel lives, one thing that's remained constant is the need to protect our wilderness sanctuaries for the health of the planet and humankind. The past few years offered everyone a chance to reconsider their approach to myriad aspects of life. For Kaua'i, it was an opportunity to hit the reset button on how to better welcome back and safeguard visitors during this challenging time. A positive shift toward traveling mindfully, safely, and responsibly, along with treading more lightly on Kaua'i's natural resources, unfolded. And while you may have to plan ahead a bit more and make reservations, the benefits are numerous to all.
When the Hā'ena area experienced a massive flood pre-Covid that cut off a part of the North Shore, the community was able to expedite the Hā'ena State Park Master Plan which sot to better protect the area, as the impact of 3,000 daily visitors was taking its toll on the area's natural resources. A new parking lot was built with limited stalls and a daily cap reduced the number of visitors by more than a third. Advanced reservations (gohaena.com) are now required for nonresidents to book a parking spot or a seat on the North Shore Shuttle, which also includes an entry pass. Hā'ena State Park became a model for other popular destinations on Kaua'i who followed suit. The Kīlauea National Federal Refuge and the Daniel K. Inouye Kīlauea Point Lighthouse require reservations (recreation.gov) as does the gorgeous Limahuli Garden & Preserve (ntbg.org). And river kayak tours on the Wailua River was just recently limited to weekdays only (Monday-Friday) for tour operators to reduce the weekend crowds and pressure on the stunning natural habitat.
Kaua'i's resorts and hotels are once again able to welcome guests without a 10-day quarantine with proof of a negative Covid test or vaccination card. Thankfully, many of the local restaurants were able to pivot during the pandemic to stay open and continue to share their culinary delights. And while the indoor mask mandate remains unchanged, the State of Hawai'i dropped its mask mandate in outdoor settings, along with the six-foot social distancing rule. Despite some COVID-19 protocols being relaxed a bit, all travelers are encouraged to make smart decisions to protect their own health and that of others.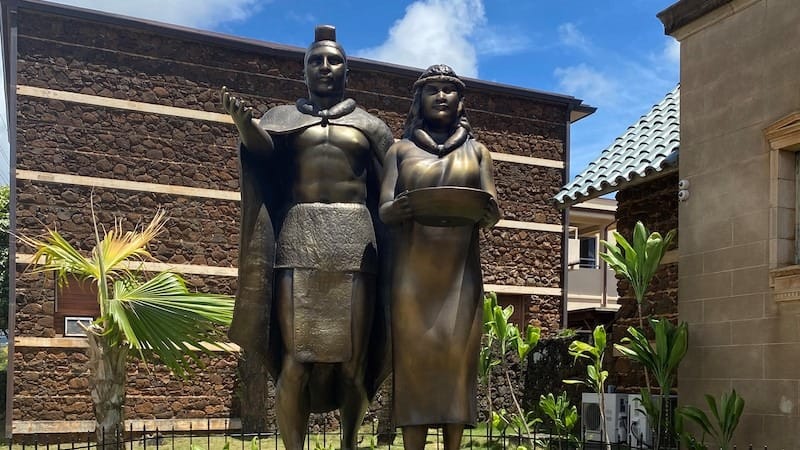 Travelers enjoying the many splendors of Kaua'i also have a unique opportunity to explore the culture more deeply by understanding the Hawaiian concept of kuleana. Simply translated, it means responsibility, but in the bigger picture, it can signify seeing the world holistically, that every action has a reaction and that we are all responsible for protecting the beauty that surrounds us.
Mindful travel means signing up for a beach cleanup with organizations like the Kaua'i Surfrider Foundation or Friends of Kamalani and Lydgate Park, or simply taking the time to remove any debris or plastic you might come upon while hiking or strolling across the island's shorelines. It means purchasing reef-safe sunscreen to protect the coral and marine life, adhering to the requests of signage and respecting privacy, and not disturbing wildlife by keeping safe distances. It also means supporting local events like craft fairs or farmers' markets; dining at farm-to-table eateries where chefs source local produce and protein.
On a deeper level, kuleana also suggests embracing the culture by learning its history and traditions. A visit to the Kaua'i Museum is a window into the cultural heritage of the island where you'll discover tales of stone carvers and Ni'ihau Shell Lei creators, of royalty and explorers, of music makers and navigators. Taking the time to truly immerse oneself into the local history and customs is another form of kuleana. And it's also the difference between being a tourist and a traveler.
Mahalo.