Although a handful may be temporarily closed due to the current tourism slowdown, the more than 70 ABC Stores — darn near ubiquitous in Waikiki, and liberally scattered throughout visitor destinations across the rest of Hawaii — remain iconic and indispensable landmarks of the Aloha State.
Whether you need reef-safe sunscreen or a spare towel for the beach, cheap and easy restaurant alternatives like a half papaya and yogurt for breakfast or a ready-made sandwich and chips for lunch, or locally sourced souvenirs like Kona coffee, macadamia nuts and kiawe honey, ABC Stores have got you covered. Shopaholics can get a double thrill by saving their receipts for free gifts (I've got at least one reusable bag still in my collection courtesy of that policy).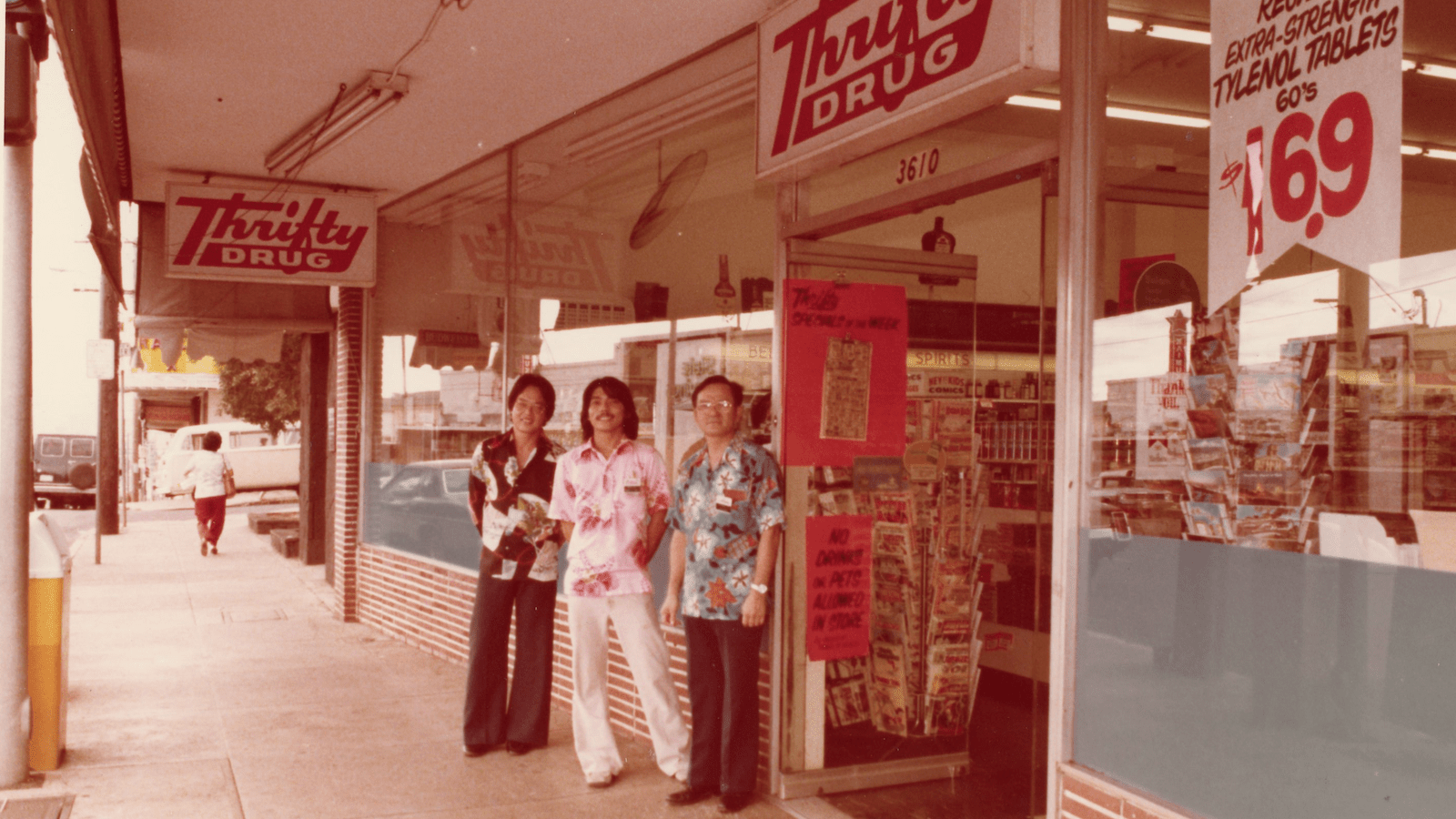 There's no need to feel guilty for shopping at a chain store, either: The family-owned parent company, which opened the first ABC Store in 1964, has an impressive history based on the ingenuity and perseverance of founders Sydney and Minnie Kosasa, and his first-generation immigrant parents. Since 1994, the Kosasa family has also channeled millions of dollars into seven philanthropic funds under the Hawaii Community Foundation umbrella, supporting the arts, education, children, youth and social services in the Aloha State.
The late Sydney Kosasa grew up working in parents' grocery store in Honolulu, then studied pharmacology at UC Berkeley — unfortunately, in time to be interned along with thousands of other Japanese Americans living on the West Coast. He met his wife Minnie, whose parents had a grocery store in Sacramento, in an internment camp; they eventually returned to Hawaii and in 1949 opened a drugstore in his old neighborhood. A drugstore conference in Miami Beach, which they envisioned Waikiki resembling in a few years, inspired them to create the essential store for tourist sundries. They chose the name "ABC" since it was not only easy to remember, but near the front of the phone book (remember those?).
The debut of their first store on Kalakaua Avenue coincided with the surge in jet travel to Hawaii in 1960s. By 1985 there were 27 ABC Stores in Hawaii and now Guam, Saipan and Las Vegas (one of the most popular destinations for Hawaii residents on vacation) can also claim outlets. 
In 2007, Sydney's son and successor Paul Kosasa teamed up with a local grocer to open Island Gourmet Market in Hawaii Island's Waikoloa Beach Resort, allowing guests at vacation condos and other visitors to combine their grocery and souvenir shopping in one convenient place; a similar concept, Island Country Markets, has combined full-service delis and coffee bars with traditional ABC Store offerings, first in Ko Olina Resort on Oahu, then Coconut Marketplace in Kapaa, Kauai (an open-air mall owned by the Kosasas since 2012) and most recently on the street level of the tony Ritz-Carlton Residences, Waikiki Beach. ABC Stores now also owns the plantation-era Honolua General Store in Kapalua, Maui, and Sueoka Market in Koloa, Kauai — the latter started by Japanese immigrant Mankichi Sueoka more than a century ago, and still employing several grandchildren and a great-grandchild.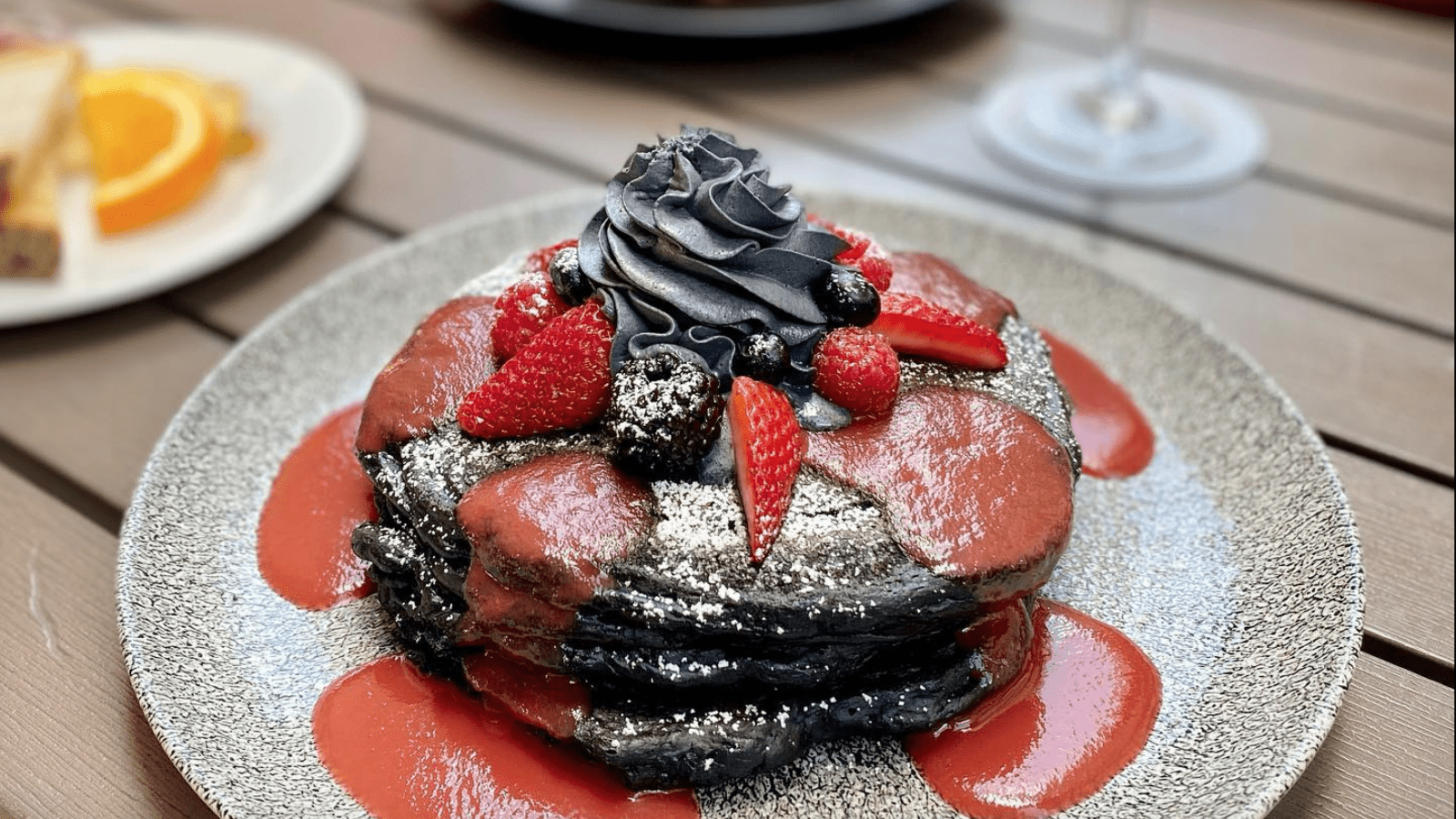 But Paul Kosasa has had even grander, and more gourmet, aspirations for Hawaii's culinary scene. In 2017, his company opened Dukes Lane Market & Eatery inside the Hyatt Centric Waikiki Beach Hotel, a gourmet food hall with a popular flagship island-themed restaurant, Basalt. The restaurant is justly famous for its charcoal pancakes, inspired by Hawaii's volcanic rocks, and its status early in the pandemic era as Waikiki's only drive-through restaurant, courtesy of a temporary conversion of Dukes Lane.  
The 2018 opening of Lineage, ABC Stores' restaurant partnership with Top Chef alumnus Sheldon Simeon in Wailea, Maui, caused an even bigger stir, thanks to an innovative menu reflecting his Filipino heritage and Hawaii Island hometown of Hilo. Simeon has since passed the torch onto other chefs, currently the duo of Emmanuel Eng and Nelson Simpliciano, but Lineage still offers one of Maui's most intriguing dinner menus, starting with black sesame hummus and charred tako with local potato and continuing with "share plates" of Korean fried chicken and crispy noodles with mushroom gravy.
Also continuing: The Kosasa family's commitment to philanthropy, which began with Minnie and Sydney and carries on in their children and grandchildren. Paul Kosasa served for nearly two decades on Hawaii Community Foundation's Board of Governors and was a major funding partner on large-scale initiatives such as HousingASAP, which seeks to rehouse homeless families quickly, and Connecting for Success, which aims to improve middle school students' attendance and academic performance. 
"Whether it's a small grant that makes a big difference to one family, or a pool of funds being leveraged to improve community outcomes, Paul Kosasa is carrying on the proud legacy of his parents to make the community a better place … and he's inspiring others along the way," the Hawaii Community Foundation noted during its centennial celebration in 2016.
And despite the economic difficulties caused by the pandemic, ABC Stores has tried to keep as many locations open as possible. "We have to serve our community," Paul Kosasa told Honolulu-based TV station KHON last year, noting that many locals also patronize ABC Stores near the beach.
For those waiting to return to Hawaii, ABC Stores can serve in another way: Its online shopping inventory almost rivals the brick-and-mortar locations, minus the fresh food and the friendly "Aloha" from the checkout clerks.