Buy Before You Fly at DFS
Shop a world of exceptional style at DFS, Hawaii - Hawaii's only duty free shopping destinations. With stores located in Daniel K. Inouye International Airport and Hawaii Kahului Airport, DFS airport stores are the destination for travelers seeking convenience, value and style when shopping before departure and upon arrival. Explore ready-to-go gifts and first-class essentials as you shop from a curated selection of Fashion & Accessories, Beauty & Fragrances, Watches & Jewelry, Wines & Spirits, Food & Gifts, and Souvenirs.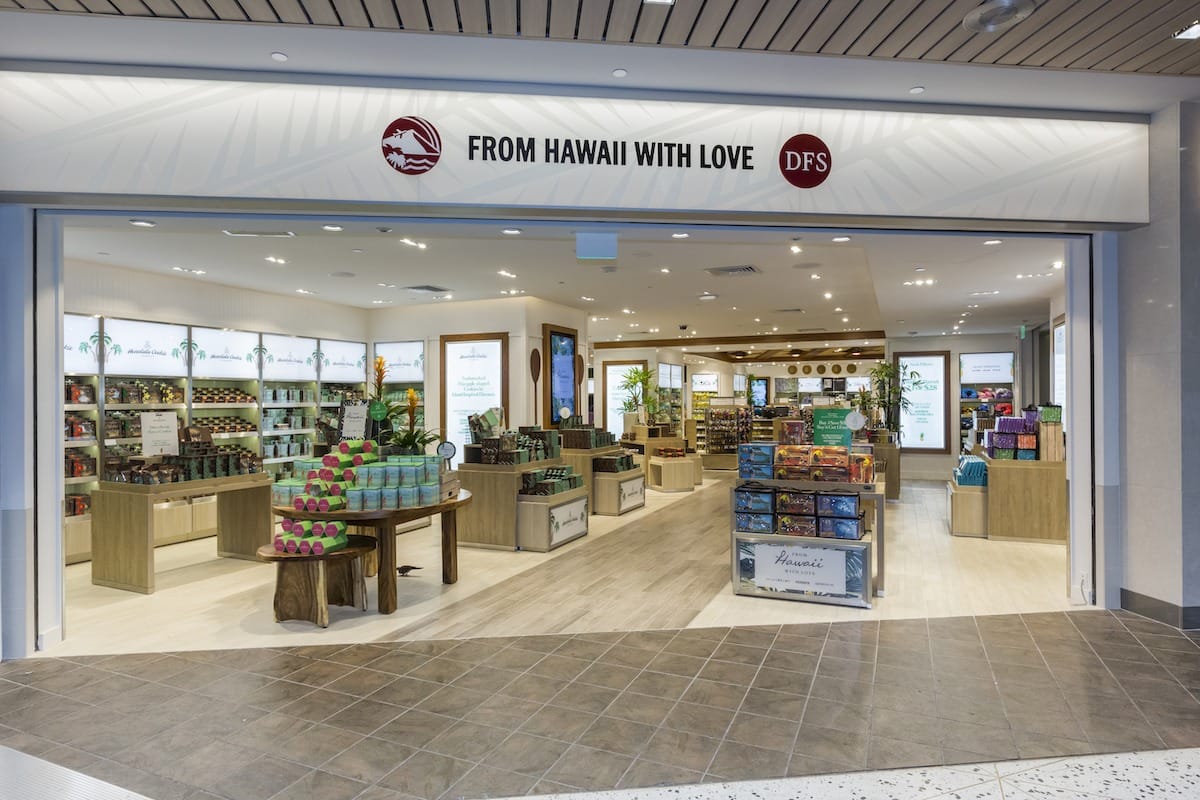 With product exclusives, unique limited-time offers, and first-to-market releases, DFS Airport stores are the destination for all travelers seeking world-class brands, locally produced product offerings, and personalized services — all in one place.

Shop for locally produced gifts for you and your loved ones. Complete your trip with a wide range of "Made in Hawaii" food, gifts and souvenirs created by local artists and craftsmen that will remind you of this tropical paradise. Plus, exciting things are happing in-store all the time. Speak with a member of our staff or visit DFS.COM for the latest events, special offers and promotions to enhance your airport shopping experience.

Only international travelers with outbound plane tickets can purchase items at duty free prices. Duty free items are exempt from the payment of certain local or national taxes and duties. Simply present your flight itinerary — including your date of travel, airline and airport arrival information — for a seamless shopping experience. Domestic travelers can shop a curated selection of brands and products. See store for details.

Everyone is Welcome to Shop at DFS