Dreaming of owning the luxury version of a little grass shack in Hawaii? You're not the only one. The number of sales of properties for $3 million or greater increased by just over 26 percent in 2020 since the previous year, according to top real estate brokerage Hawai'i Life, and this year shows similarly robust figures.
So it's good news for well-heeled buyers that Hokuli'a, a 1,260-acre private club community along 3 miles of rugged South Kona coastline, has just released 20 ocean-view (almost oceanfront) lots in its Nalu Kai neighborhood, ranging from $4.25 million to $7.5 million for 1 to 2.3 acres. The private Club at Hokuli'a includes an 18-hole Jack Nicklaus golf course, while all lots offer easy access to the trails and picnic areas in public-but-secluded 140-acre Hokuli'a Shoreline Park. Homeowners can also get their exercise tending their own micro-farms.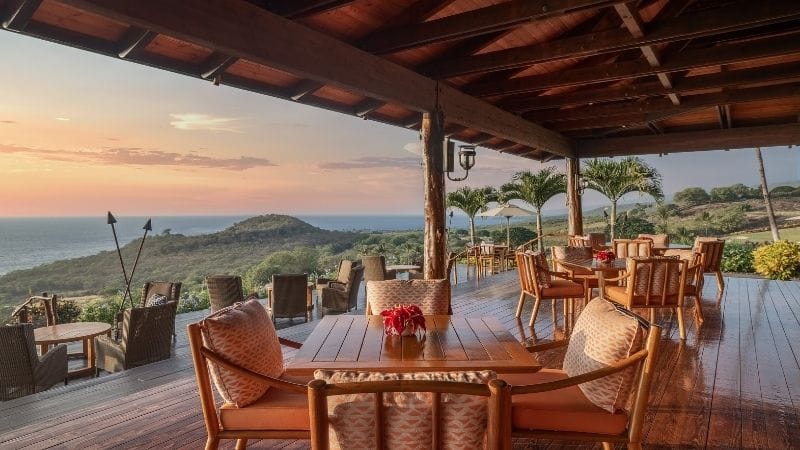 Now, some might consider a luxury resort like Hokuli'a less "authentic" than the modern version of a little grass shack — perhaps a former plantation cottage in Hawi or a suburban home in Waimea, both on Hawaii Island. And to be fair, the development of Hokuli'a was tied up for years in the courts, with the state and developers reaching a settlement in 2019 on access and title to the historic trails on site. 
But now that the 538-lot Hokuli'a is clearly here to stay — and emphasizing sustainability, with catchment wells and a photovoltaic system to power the Club — we consider this the more responsible real estate investment for those who can afford it. Although the sales boom sweeping the islands is benefiting sellers and brokers, consider the buyers and renters who have deep roots in Hawaiii and suddenly can't compete with the influx of Hawaiiana-bes (say it fast.) 
It's one thing for a part-time resident to buy a multimillion-dollar vacation condo that was never sought after by locals. It's another when those with large budgets suddenly start scooping up houses in traditionally modest neighborhoods and rural compounds that happen to have ocean views. Sure, those buyers have the right to do so, but that doesn't make it sit right with families forced off-island by Mainland gentrification. Many locals will note they've already ceded much of the spectacular shoreline in Hawaii to hotel and luxury home developers, so why must they give up what's left to them now?
So if you have the finances, don't feel inauthentic about your purchase of a luxury homesite in Hokuli'a, or elsewhere in Hawaii. You're being pono by not displacing the people of authentic Hawaii from the homes they can afford. In Hawaiian, if a person is living pono, it means that they have struck the right balance in their relationships with other things, places, and people in their lives.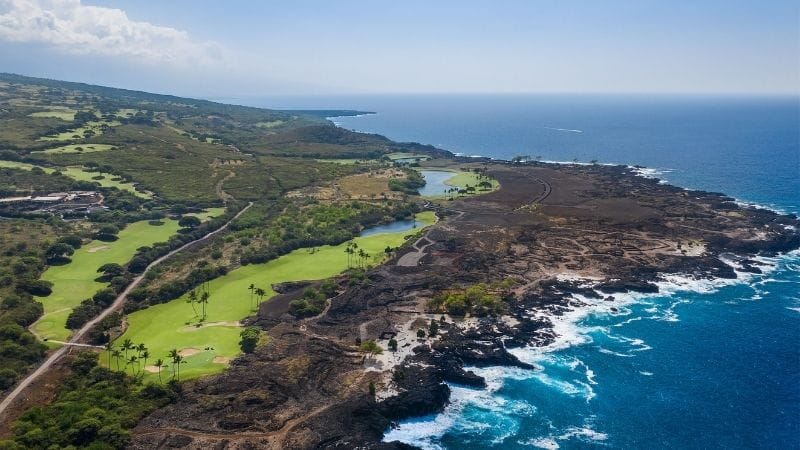 Why you may want to act fast
Just on Hawaii Island, nicknamed the Big Island, there were more than 100 luxury transactions totaling $585.9 million in 2020, a jump of nearly 60 percent from $219.6 million in 2019, according to Hawaii Life.
For the first quarter of 2021, overall sales in West Hawaii — home to the sunny resorts of South Kohala and North Kona, as well as the coffee farms of South Kona — are up a little over 30 percent from the first quarter in 2020, the brokerage reported. At the same time, the average sale price in West Hawaii has gone up almost 59 percent, from $1.03 million to $1.63 million, while the average number of days on market has plummeted almost 22 percent, to 79 days.
Buyers do have to act quickly, since the number of all residential properties for sale around the island is also plummeting. In West Hawaii, for example, there were just 141 listings in the first quarter of this year, versus 377 in the same period in 2020 — a drop of nearly 63 percent.
In equally sunny South and West Kauai, the number of residential properties decreased by almost 30 percent, while the average sales prices went up almost 87 percent, from $902,000 to $1.68 million, per Hawaii Life.  
But it's not all doom and gloom and you can have your home and do the right thing. Here are some of the top second home/vacation home communities where you can enjoy your luxurious "little grass shack" without any gentrification.
South Shore and East Side Kauai: Kukui'ula on the South Shore near Poipu Beach and Timbers Kauai Ocean Club on the Hoku'ala Resort, near the airport in Lihue, offer the most exclusive golf-course communities with a variety of dwellings.
North Shore Kauai:  Princeville Resort on the North Shore includes condos, single-family homes, and condo resorts with timeshare options, including at the 22-acre, 202-unit Cliffs at Princeville.
Kona Coast, Hawaii: If lovely Hokuli'a lies too far south for you, consider the similarly exclusive private golf course communities of Kohanaiki, Kuki'o and Hualalai just south or north of the Kailua-Kona airport.
Kohala Coast, Hawaii: Home-ownership opportunities abound at three resorts, all with impressive golf courses. Waikoloa Beach Resort offers the convenience of two shopping centers as well as two hotels; check out the oceanfront single-family homes in Kolea. Mauna Lani Resort has excellent dining options at its eponymous Auberge resort and the Fairmont Orchid. Mauna Kea Resort is famed for Kauna 'oa (Mauna Kea) and Hapuna beaches; its newest residential offerings include the Hapuna Beach Villas, luxurious condos in the former oceanfront wing of what is now Westin Hapuna Beach Resort, and Hapuna Estates Residences, homesites and custom houses on one of two golf courses.