Feature image: Sachi Cunnigham
If you are on social media, you might have noticed the throngs of bikini and boardshort wearing spectators enthusiastically cheering on what looked like tiny surfers in the churning surf of Waimea Bay. That's because after seven years, the waves were finally big enough (35 ft. +) to put on The Eddie Aikau Big Wave Invitational, one of the most prestigious surf events in the world. Coined the Super Bowl of surfing, the event attracted record crowds of approximately 40,000 fans who packed every inch of the beach, streets, cliffs, and trees to get a view of the fearless surfers charging the mountains of water.
Organizers choose Waimea Bay, a notorious big wave surfing spot located on Oahu's North Shore, because it was the location of Eddie Aikau's heroic actions as one of the North Shore's first lifeguards. During his ten years overseeing Waimea, he made over 500 rescues, and not a single person lost their life. Sadly he was lost at sea in 1978, and in his honor in 1985, Quicksilver, a surf brand that sponsors competitions, started the Eddie Aikau Big Wave Invitational also known as "the Eddie." Since its inception it has only run 10 times and this was the first year women competed. This year's winner was North Shore lifeguard, Luke Shephardson.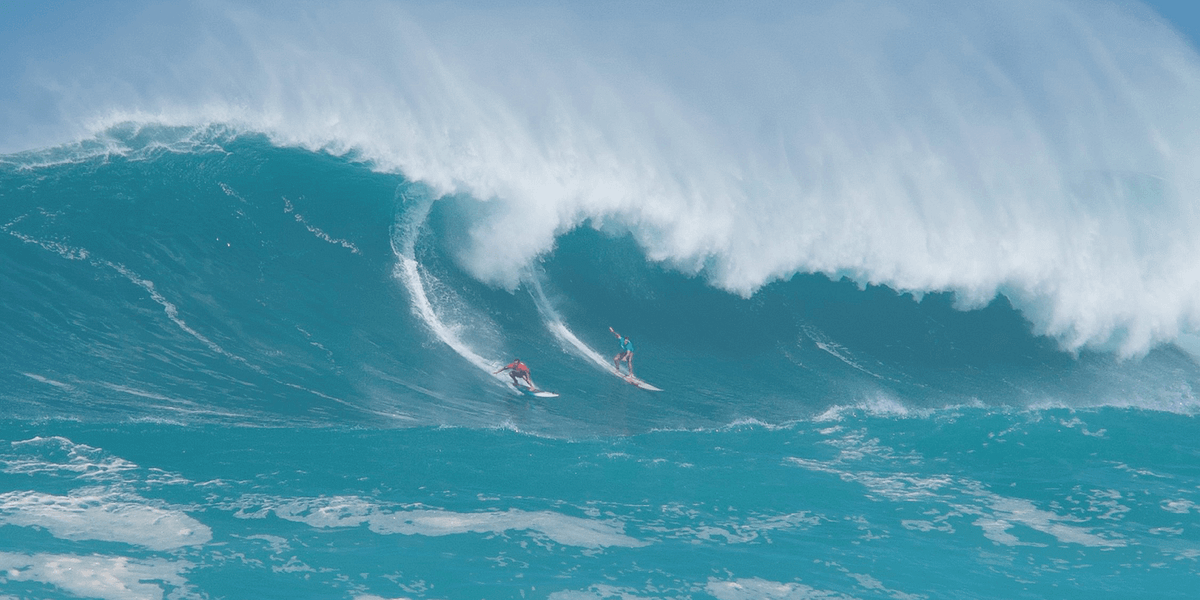 Big news for Marin readers, is our hometown heroine, big wave surfer, Bianca Valenti, was invited as first women's alternate for the contest — a huge honor. Bianca is known for her courageous charging of some of the world's biggest waves (heard of Mavericks or Jaws?), advocacy for equal pay opportunities for girls and women, and entrepreneurial efforts. Bianca didn't end up surfing this Sunday, but supported this year's women competitors Keala Kennely, Paige Alms, Andrea Moller, Emily Erickson and Justine Dupont.
We caught up with her a few days before the contest to ask her about how she felt to be one of the women invited to this year's "Eddie" and what it means that women are involved in the event.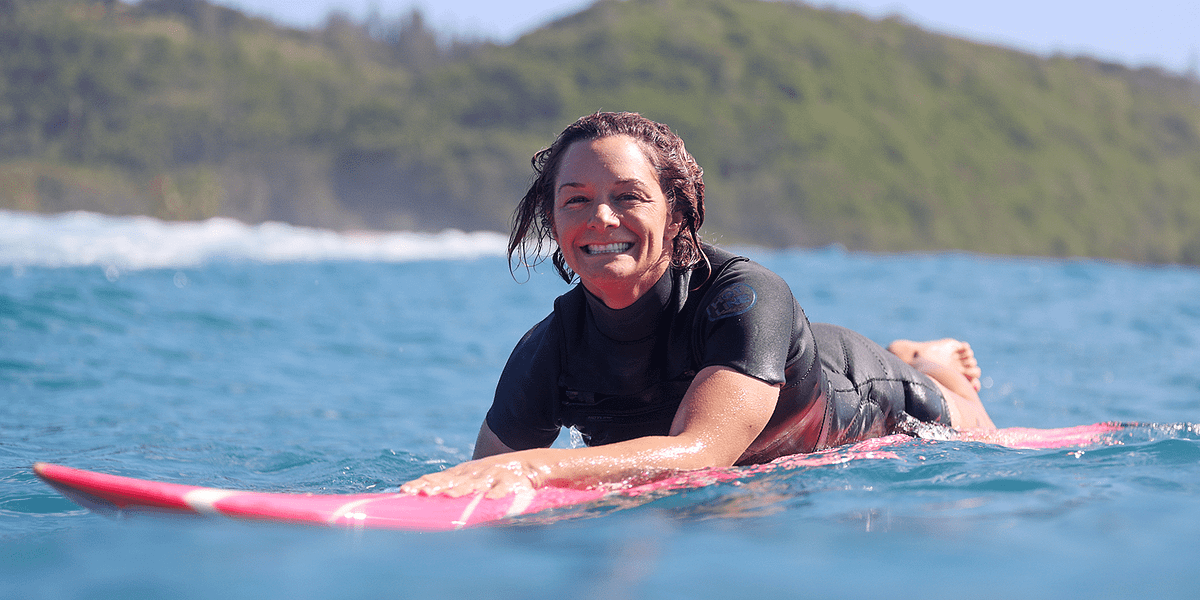 How do you feel about women competing for the first time in the Eddie?
This is a really special moment in time. It's the most iconic big wave in the world and the most iconic event, so to see women getting to compete and having men cheer us on gives me hope and inspiration for the future. Just being here in Hawaii this winter, there are more and more up and coming young girls ripping and boys cheering them on, it's unlocking potential. Everyone coming together and helping each other out is what it's all about. 
What is it like to be involved in the Eddie?
For me, I'm the first alternate and I have a strong competitive side so I can get a chance to surf, but there is no guarantee. It is all about staying even keeled and ready to go, but not getting overly hopeful or feeling defeated. You don't want anything to happen to your competitors, and would also love to be surfing somewhere else if I don't compete in it. It's six women and 40 men, so it would be nice to see half and half because every swell there are a lot of women surfing Waimea. It's a huge honor and I'm very thankful to be the first alternate. 
When you paddle out in Waimea Bay on a big day, what thoughts go through your mind?
I'm ready. I've been doing this long enough, so it's just repeating and refining what I already do. It's eyeballing the waves I want to catch and positioning myself based on the line ups that are out each day. It's about staying silent and focused, which is challenging for me because naturally I'm an extroverted person who wants to talk a lot. When I have a session where I miss a good wave it's because I was talking, so I work on staying calm, confident, and focused. It's special anytime the waves are breaking at Waimea because you're surfing out there with all the other best surfers in the world.
What's on your radar for the rest of this year?
Right now I'm competing in the Red Bull Magnitude event so that will be going on Monday (the day after the Eddie). We are mid season right now and my biggest dream for the last six years has been to get a barrel at Jaws. I haven't surfed it yet this season, so I want to make it over there. I also don't want to forget about Mavericks and the Mavericks awards, so after Oahu I plan on going back home to California and Mavericks. I am focusing on riding better waves every day and making money to support and update the athlete compensation model. Outdoor athletes face a huge challenge of balancing how to support themselves and continue to practice and play and get better at your craft. 
Who is your hero and why?
My mom and my dad are pretty big heroes of mine. My mom is like a Zen master. She's always content and has so much gratitude to be in beautiful places. My dad is like a professional chef athlete. He is a badass workhorse who's also really smart and resourceful. Right now the two of them have been on my mind as my biggest heroes.
Want to support women big wave surfers? Donate to SheChange the film which follows four of the best big wave women surfers, including Bianca Valenti, as they fight for equal access and equal pay in one of the world's most dangerous sports. Learn more on their website here or check out their instagram: @shechangethefilm.