These hotels and vacation condo resorts on Kaua'i may not offer the absolute cheapest rates, but they provide excellent value and bang for your buck. If you see a deal here you like — book it! Properties are listed from the North Shore heading down to the West Side. 
TIP: Most hotels have a 4pm check-in. Ask for an early check-in.
If they can't accommodate, they will let you store your bags so you can head to the beach!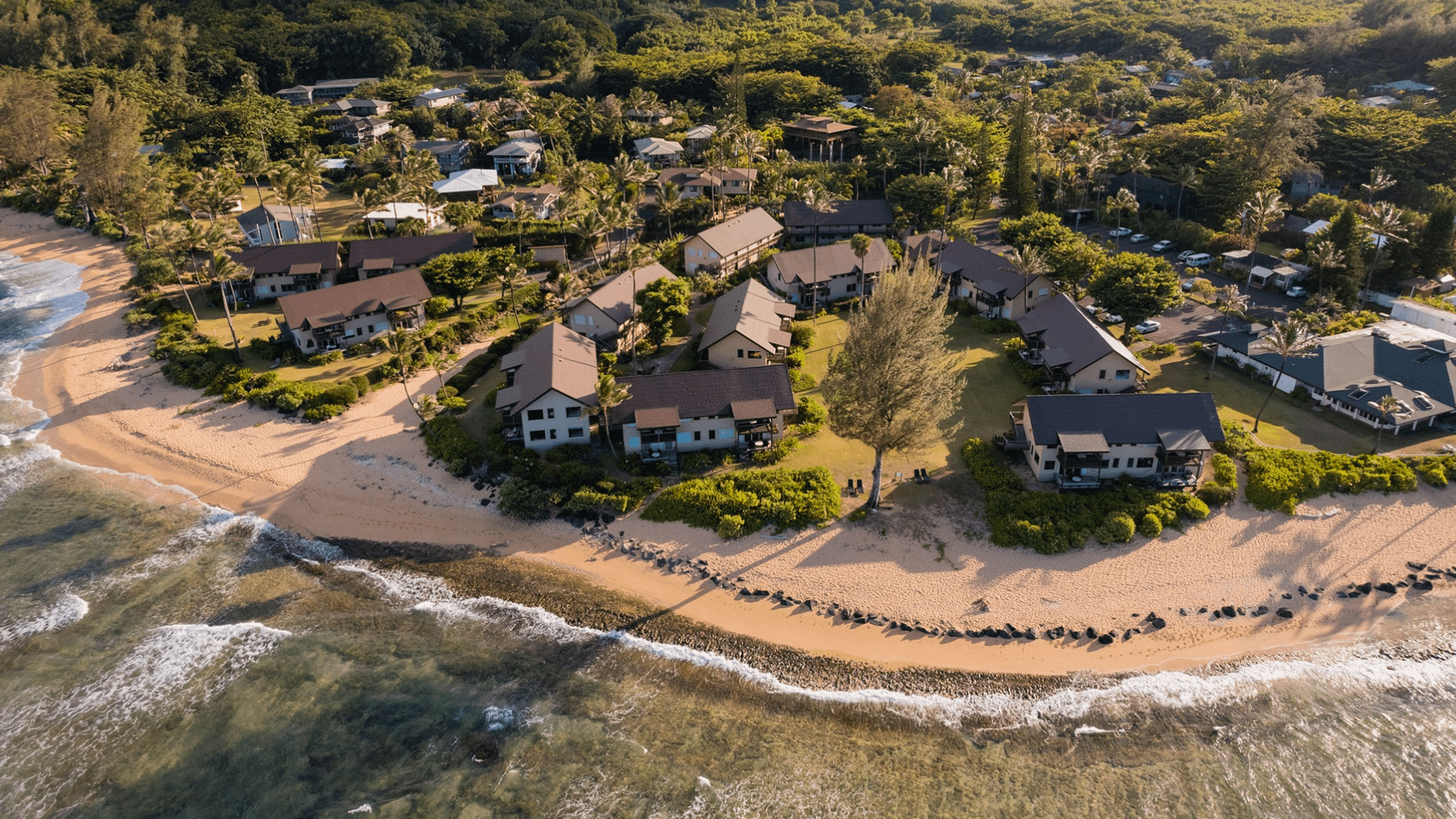 The winding drive across one-lane bridges below emerald hills laden with lush foliage prepares you to slow down for this serene enclave of vacation condos, almost at the end of the road in Ha'ena. A handful of two-story buildings offer suites with a full (if dated) kitchen, 1.5 baths, a king bed and a living room, separated by sliding doors, with a double sofa bed; the tropical furnishings have been recently updated by a top Hawaiian design firm, with luxury bedding and bath amenities. There's Wi-Fi but no TV, for added tranquility. Large picture windows provide sweeping views of the ocean, miles of beaches and verdant peaks. The onsite Opakapaka Bar & Grill (open for lunch and dinner), Hanalei Day Spa and Na Pali Art Gallery & art gallery/gift shop with coffee bar provide reasons to linger, especially on rainy days.
HIGHLIGHTS
Kepuhi Beach may not be safe for swimming, but it makes for wonderful strolls and the sounds of crashing waves makes for great sleeping; there's also a small pool on the property. Make a morning reservation to park at Haena State Park and you'll have a terrific jump-start on hiking the Kalalau Trail or snorkeling at Ke 'e Beach at the actual end of the road; the resort also provides shuttle service to Hanalei and other North Shore destinations.
This 79-room beachfront property in Kapa'a won an award in 2019 for best boutique hotel in the state, thanks to a $5 million renovation that brought a fresh, island-chic vibe throughout the former motel. The closest to the ocean of any East Side hotel, it offers water views from every room, plus free continental breakfast, reusable water bottles, yoga mats and beach cruiser bikes to hit the 4-mile coastal trail nearby. Rooms include a fridge, flat-screen TV, coffeemaker, Wi-Fi and Bluetooth.
HIGHLIGHTS
Rooms are on the small side, but the large grass courtyard by the oceanfront pool, lit by tiki torches, has room for kids to play, plenty of lounge chairs and a fire pit. The ISO hosts the highly rated Bull Shed Restaurant, popular for its steaks, prime rib and fresh island seafood, with easy access to more dining and shopping in Kapa'a.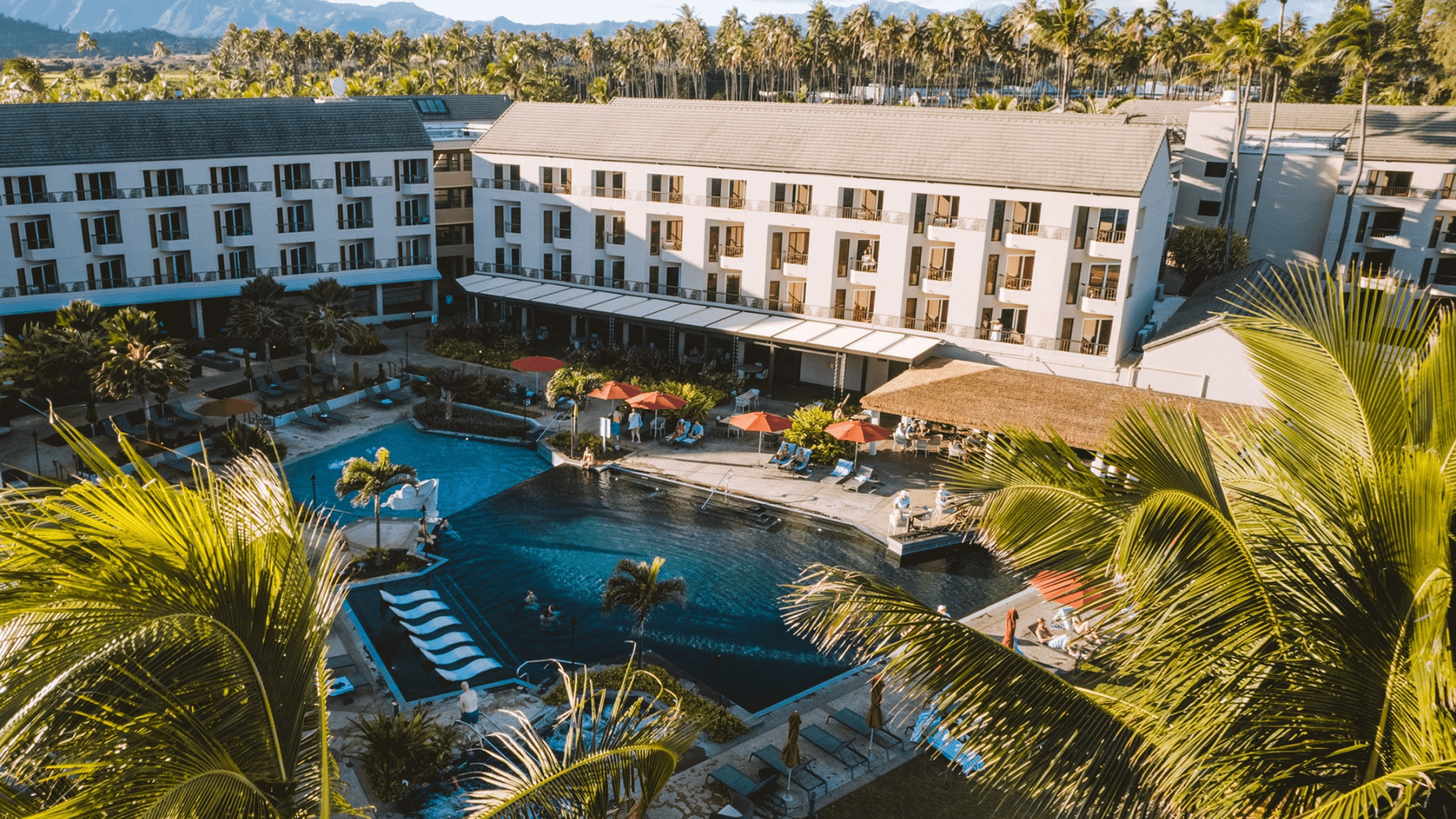 Sheraton Kauai Coconut Beach Resort
Not to be confused with the original Sheraton Kaui down the road in Po'ipu, this centrally located, recently remodeled and rebranded gem in Kapa'a makes adventures like hiking, kayaking and exploring the North Shore easy to access but also provides ample reasons to linger at the resort. The updated rooms feature a modern, surf- and ocean-inspired vibe, while the new, infinity-edge pool complex offers one half to adults, one half for families and fire pits that everyone can enjoy. The four restaurants provide ample choices with high quality at a range of prices.
HIGHLIGHTS
The intimate, family-run luau is one of Kauai's best. Cocktails and poke at the Crooked Surf pool bar also shine; don't skip the fresh fish specials at Miami's Hawaiian Fish House. It's a short walk to a massive Longs drugstore (a great source of Hawaiian goodies to take home) and a half-mile to the newly renovated Coconut Marketplace for more shopping.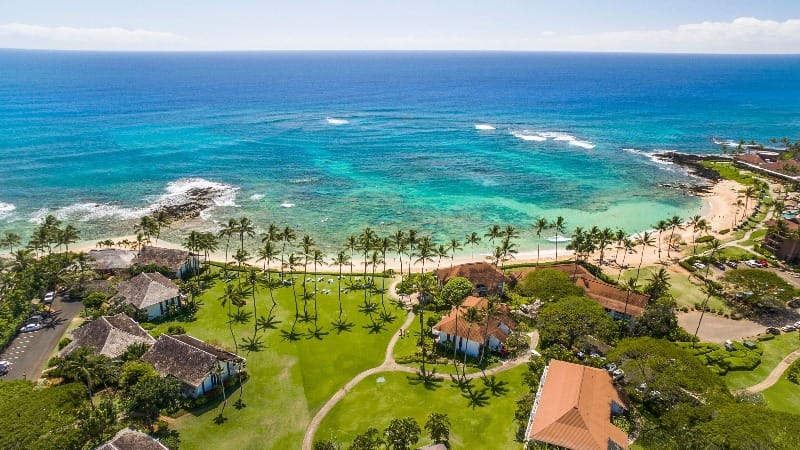 Kiahuna Plantation and Beach Bungalows
Next to the Sheraton Kauai, the 35-acre Kiahuna Plantation is dotted with cottage-style vacation condos amid lush tropical landscaping and a lawn that runs down to the cream-colored sand of Kiahuna Beach. All the units are privately owned, with some managed by Outrigger Hotels & Resorts or Parrish Kauai (both recommended); they're not air-conditioned, relying on breezes for cooling, so book in winter and spring for best temperatures. The resort includes community laundry and barbecue facilities. Guests also receive free use of the Poipu Beach Athletic Club, which features a swimming pool, tennis courts and restaurant.
HIGHLIGHTS
Kiahuna Beach typically has good conditions for swimming, beginners' surfing and snorkeling year round, although waves are higher in summer. Enjoy a variety of cactus, orchids and bromeliads in the resort's Moir Garden.
Waimea Plantation Cottages
This collection of restored vintage plantation-era cottages is on the dry, quiet West Side, near the road heading up to Waimea Canyon and Koke 'e State Park and within striking distance of the 17-mile beach at Polihale State Park. Those who aren't off exploring can take advantage of the secluded setting with long walks on the driftwood-dotted, black sand beach or lounging in a free cabana by the compact pool. The 59 cottages of varying sizes are spread across 43 acres. They come with full kitchens, with Chicken in a Barrel BBQ restaurant and bar onsite and more casual dining options within a short drive.
HIGHLIGHTS
While the cottages have modern amenities like flat-screen TVs and Wi-Fi, they radiate Old Hawai'i charm with aloha-print fabrics and rustic furnishings; some have roomy ocean-view lanais with rocking chairs. The activities desk can help make the most of your time away from this oasis.
Did we miss your favorite hotel?
 Let us know — email us at stay@localgetaways.com or tag us @localgetaways_HI.