Discovering hidden beaches, gorgeous rainforests and insanely good restaurants is all well and fine, but as most people come to realize, they're even better experiences when they're shared with our loved ones. Whether you're planning a family reunion, milestone birthday, bachelorette party or work off-site, we've done the homework for you with this list of our favorite hotels on Maui's west side for group getaways.
Feature Photo: Sheraton Maui Facebook
TIP: Don't waste your day! Since most hotels have check-in until 4pm, be sure to ask for an early check-in.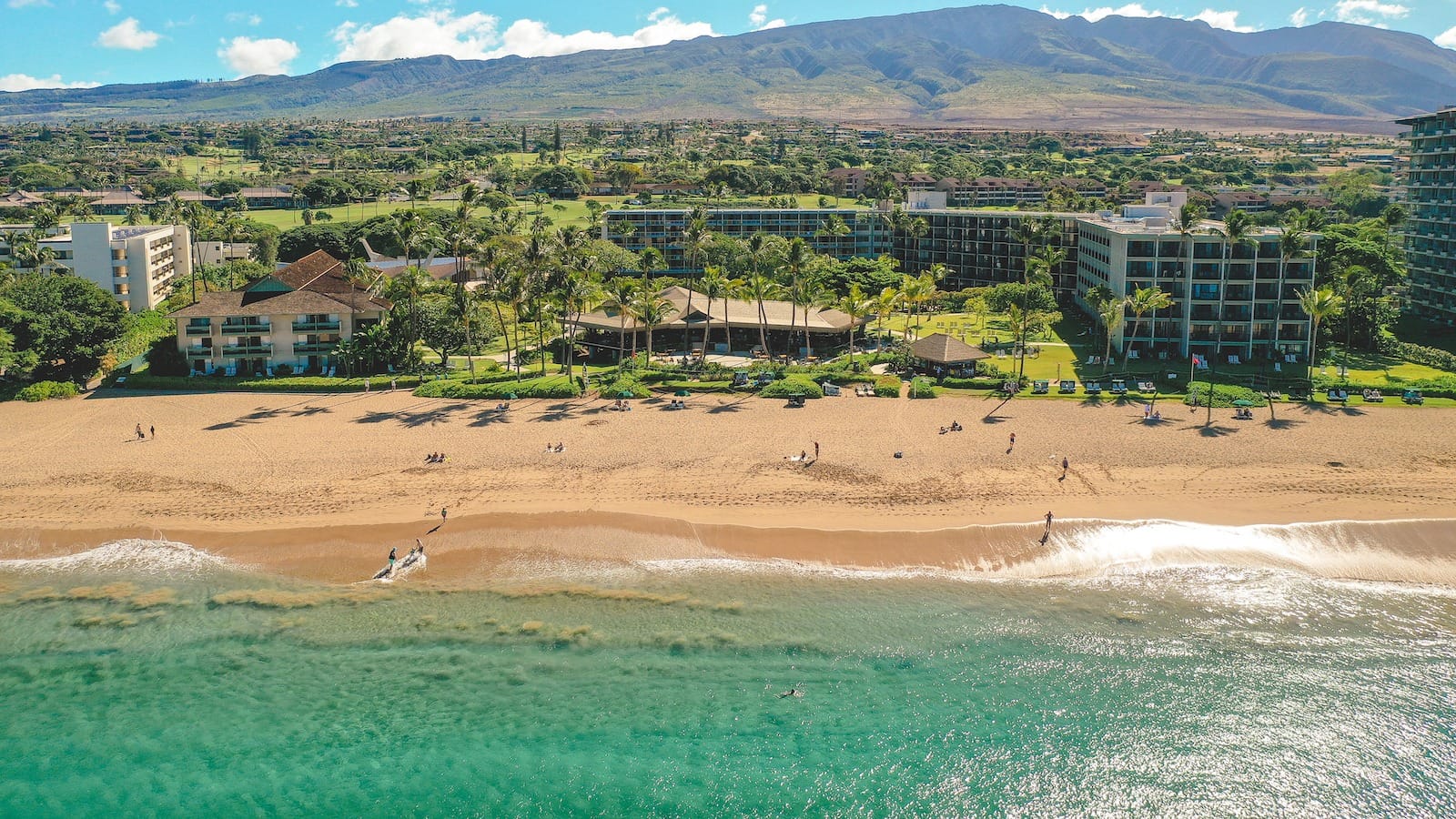 Outrigger Ka'anapali Beach Resort
Next door to the Sheraton Maui and thus close to the underwater attractions of Pu'u Keka'a (Black Rock), the moderately priced Outrigger Ka'anapali Beach Resort has long had a reputation as the state's most Hawaiian hotel. The staff not only embrace the Hawaiian cultural value of hospitality, but also made many of the heirloom-quality artifacts in its public spaces and 432 guest rooms. 
In early 2021 the hotel debuted the first phase of a $75 million renovation, including upgraded room decor, new native plant gardens and a beachfront restaurant and Hawaiian voyaging academy, celebrating the achievements of the celestial navigators and outrigger sailing canoe crew members who first discovered these islands.
HIGHLIGHTS
The 11-acre grounds, connecting guest rooms and 3-mile beach offer plenty of room for groups to spread out.
Take advantage of the local expertise of Hale Huaka'i, the hotel's water activities hub, and learn the traditions of outrigger canoeing or the finer points of snorkeling from a friendly, safety- and sustainability-oriented team.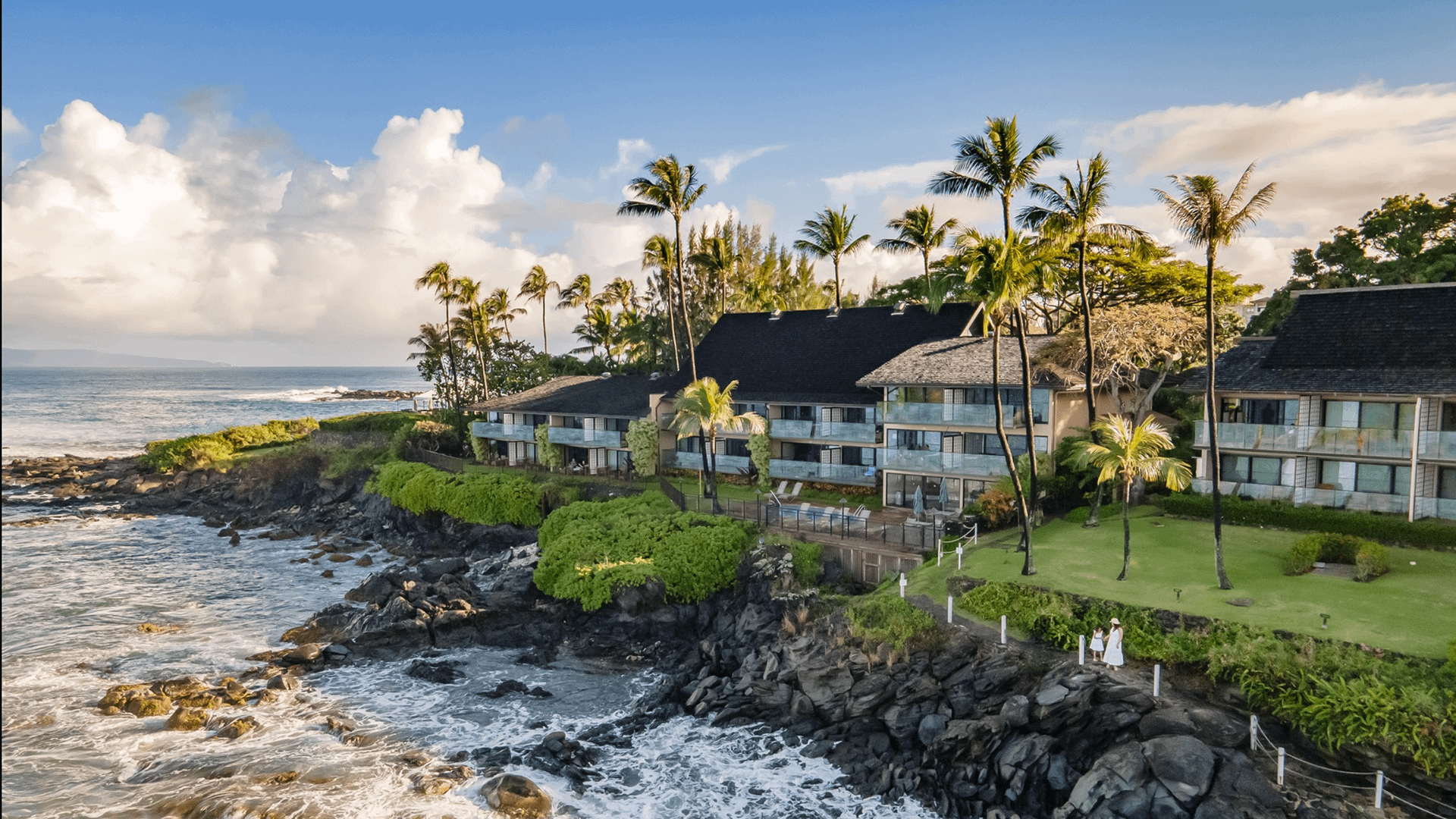 The usually calm waters of reef-protected Napili Bay and its wide crescent of soft sand make Napili Kai Beach Resort an alluring choice for all travelers, with lodgings appropriate for groups of all sizes. The beachfront resort's 163 accommodations include hotel rooms, studios and one- and two-bedroom suites, most with kitchen facilities, spread across 11 low-rise plantation-style buildings. 
Swimming pools tend to be on the small side, but there are plenty to choose from and the beach is only steps away. Unusual in not charging in resort fees, Napili Kai also hosts a weekly slack key guitar concert, putting greens, barbecue facilities, fitness center and intimate day spa; golfers and tennis players can head across the street to the championship facilities on the Kapalua Resort.
HIGHLIGHTS
Stand-up paddling and snorkeling in Napili Bay are first-rate, as are dining and views at the Sea House Restaurant, tucked on one end of the beach; the Kapalua Bay Trail begins nearby.
Pick up complimentary beach gear at the poolside snack bar.
Sheraton Maui Resort & Spa
The first hotel to open on 3-mile Ka'anapali Beach, back in 1963, Sheraton Maui claimed pride of place with a 23-acre beachfront compound that includes Pu 'u Keka 'a, a.k.a. Black Rock, the region's premiere snorkeling spot and site of a nightly cliff diving ceremony. The hotel has grown to 508 rooms over the years, with 83 percent offering an ocean view. The lobby's Sand Bar offers terrific views of sunset and the island of Lanai, with an ocean-themed game room below for kids. 
A leader in eco-friendly initiatives, the resort also includes an oceanfront lagoon pool with waterslide, three tennis courts, a vast fitness center and spa, which incorporates soothing seaweed and deep ocean mud into various treatments. A boardwalk leads to the shops and restaurants of Whalers Village.
HIGHLIGHTS
In calm conditions, snorkeling or paddling around Pu'u Keka'a can provide an amazing window into Maui's marine life, from brilliantly colored reef fish to the occasional spotted eagle ray or even a rare Hawaiian monk seal; just leave the cliff diving to the experts.