The most populated island has a variety of landscapes and microclimates which give hikers a choice of outdoor experiences. It will typically be hot and dry on the leeward side and more likely to be cooler and possibly wetter on the windward side of the island. But, even if it rains, the temperature will usually be in the 70s. Wherever you go, the scenery is beautiful, and the views are expansive. Here are a few of the most popular hikes.
Featured Photo: Hanauma Bay Lookout, by Joshua Michael/AllTrails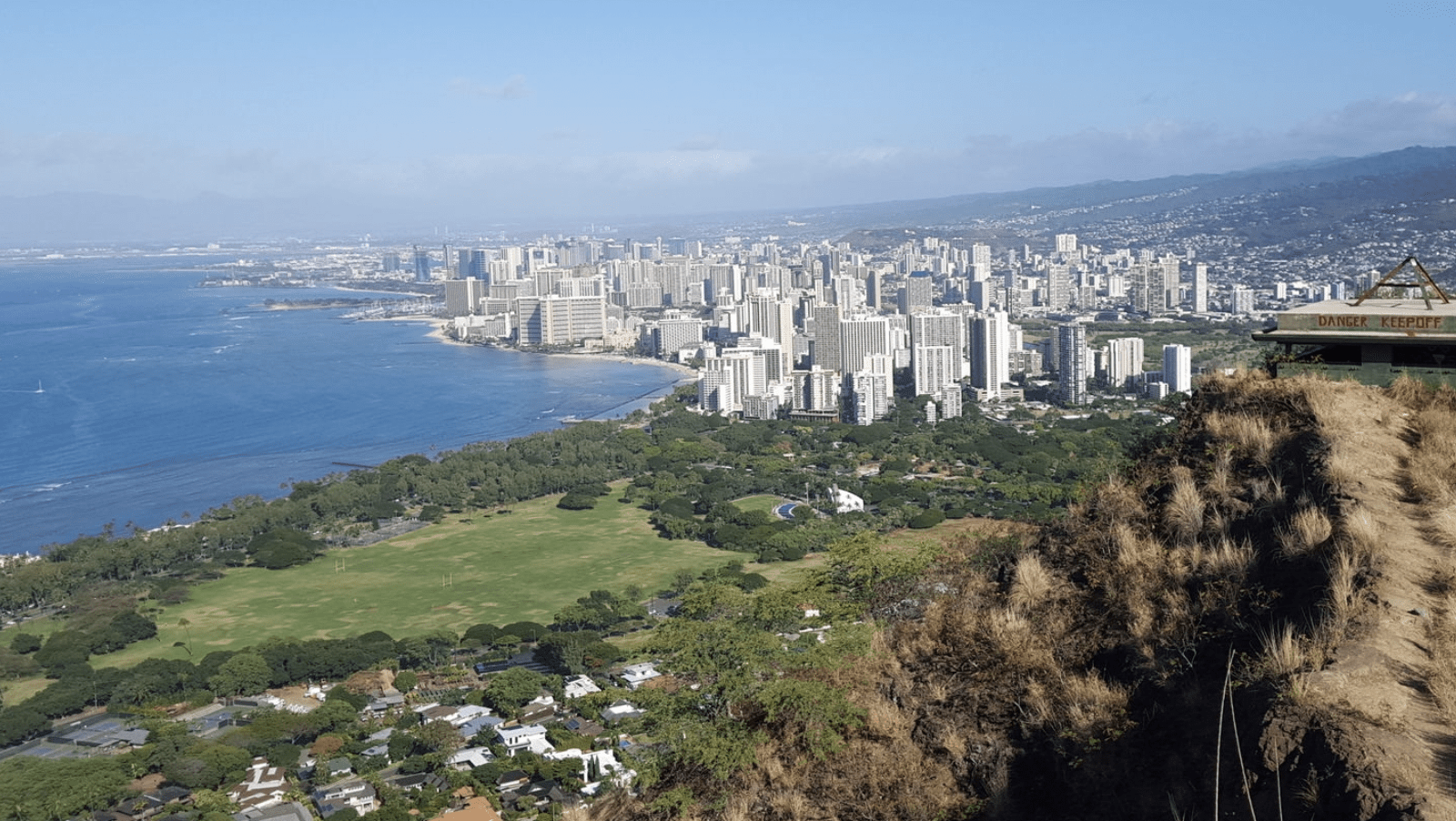 Diamond Head Summit Trail
Level: Moderate — 1.8 miles
The distance is less than a mile from the parking lot to the summit where you will see amazing views of the Pacific Ocean, Waikiki beach and the entire valley below. It's a good place to get the lay of the land for first time visitors to Oahu.
Level: Moderate — 0.8 miles
It's best to take this hike in the morning before it gets too hot. Once you reach the summit you can climb down the dirt trail to explore areas around the rock. You'll see great views of Hawaii Kai and Hanauma Bay.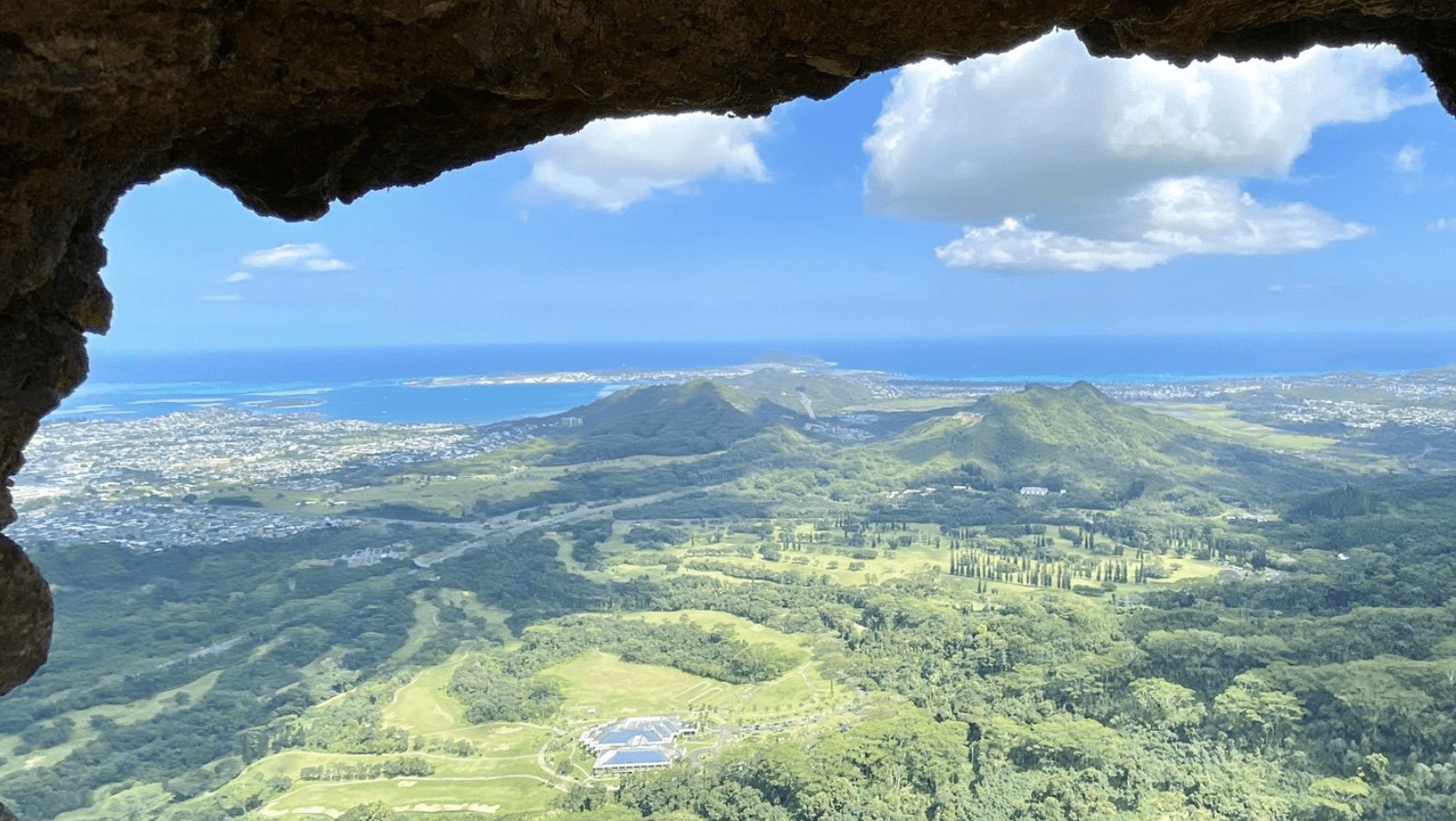 Ko Olau Summit Trail (Pali Puka)
Level: Strenuous — 0.7 miles
This is a short hike with a 400-foot vertical climb. The reward is when you reach the top you will find the "puka" that will frame awesome views of the valley below, the Pali Golf Course, Kaneohe Bay and the town of Kailua. It's a hike that is not for those who are afraid of heights.
Level: Moderate to Strenuous — 4.4 miles
This can be a challenging climb to the top of Olomana's three peaks with some rock climbing to get to the first peak. The climb to the last two peaks should only be done by experienced climbers. Weather can sometimes be a factor as it is on the windward side of the island.
Level: Moderate — 4.7 miles
This is a very popular hike that takes you to the top of one of the higher peaks on Oahu. Directions: Okoa Street, take Luakahi Street until you reach a gate with at guard, ask for a hiking permit and proceed to the end of Okoa Street. It gets strenuous as you ascend and can sometimes be muddy. There are stairs and ropes in some parts to help you get to the top. Views are outstanding as are the natural surroundings as you make your way to the finish line.