You're on vacation, soaking in rays, snacking on pupus, sipping on drinks, yet something is amiss. Maybe a sense of purpose? Understanding the need to preserve nature's resources, visitors to Hawaii Island are not only increasingly opting to explore the island with an environmental conscience, but also going the extra mile to seek volunteer work opportunities positively impacting the island's well-being. And there are multiple opportunities for everyone to pay it environmentally forward while enjoying the island's boundless natural wonder. If you're looking to do some good and leave some good on your next trip, here are five ways to malama (take care of) the island of Hawaii.
Feature Photo: Waikoloa Dry Forest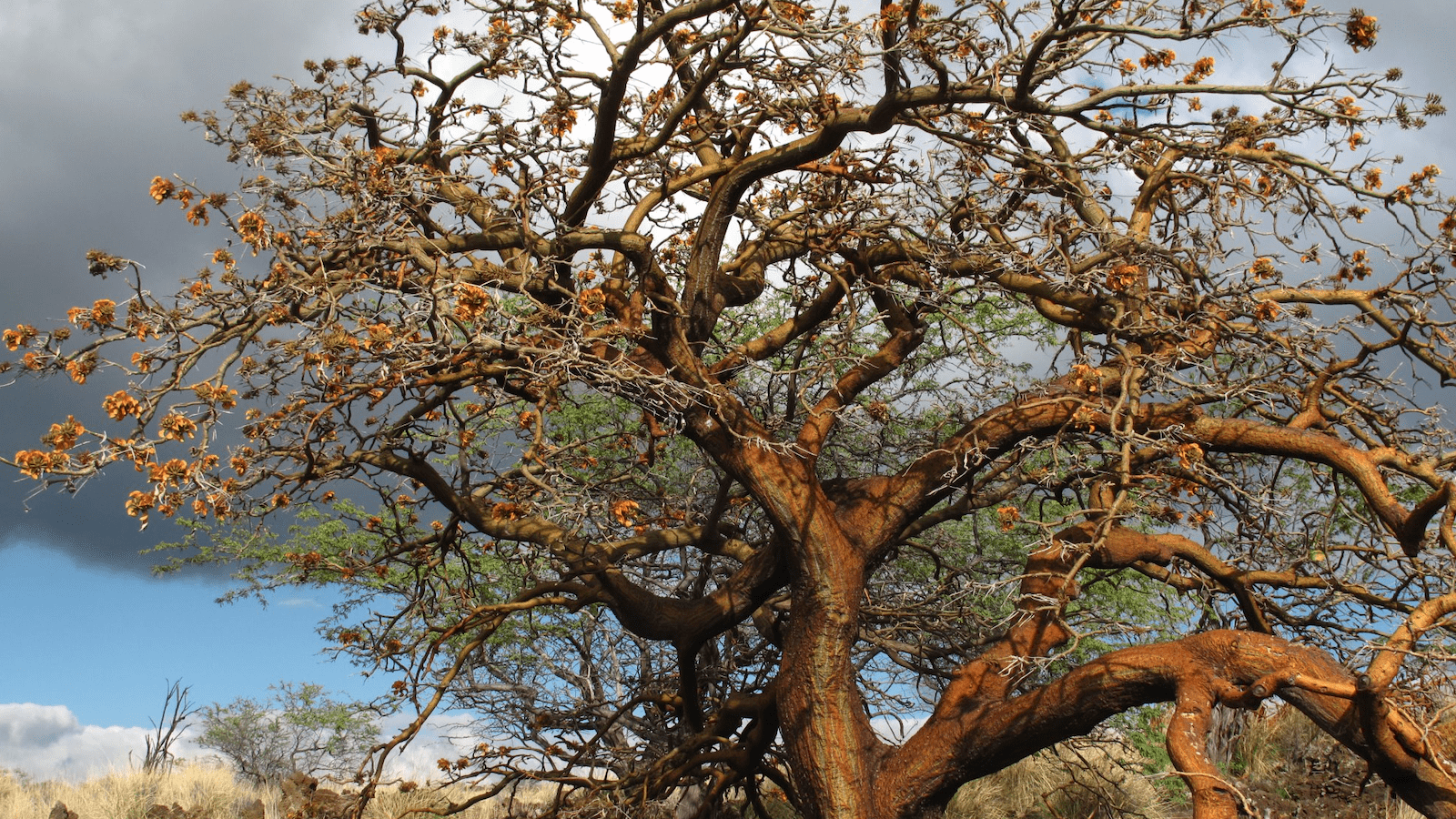 What: Plant native trees and restore a forest.
Where: Waikoloa Village.
Who: The Waikoloa Dry Forest Initiative conserves 275 acres of one of the last native dryland forests in Hawaii, home to rare wiliwili, koaia, mamane and iliahi (sandalwood) trees and other indigenous plants. The rocky setting 5 miles above Waikoloa Beach Resort is subject to high temperatures and high winds, but offers sweeping vistas of the Kohala Coast as well as a unique collection of indigenous plants. Free guided sunset hikes take place the first Friday of the month, followed by refreshments in a pavilion.
How: Volunteers gather the second and fourth Saturdays of each month from 8am to noon to plant native trees, collect seeds, clear weeds and build trails. Organizers provide tools, gloves, safety equipment and water; you just need to bring a refillable water bottle and wear sturdy shoes and sun protection. There's an optional potluck lunch at the pavilion after work is done; sign up in advance here. 
Don't dig getting dirty? You can also support the Waikoloa Dry Forest Initiative through its Dusty Donkey Emporium thrift shop at the Waikoloa Stables, 1 mile up the road from the forest. It's open Tuesday, Thursday and Saturday from 9am to 1pm.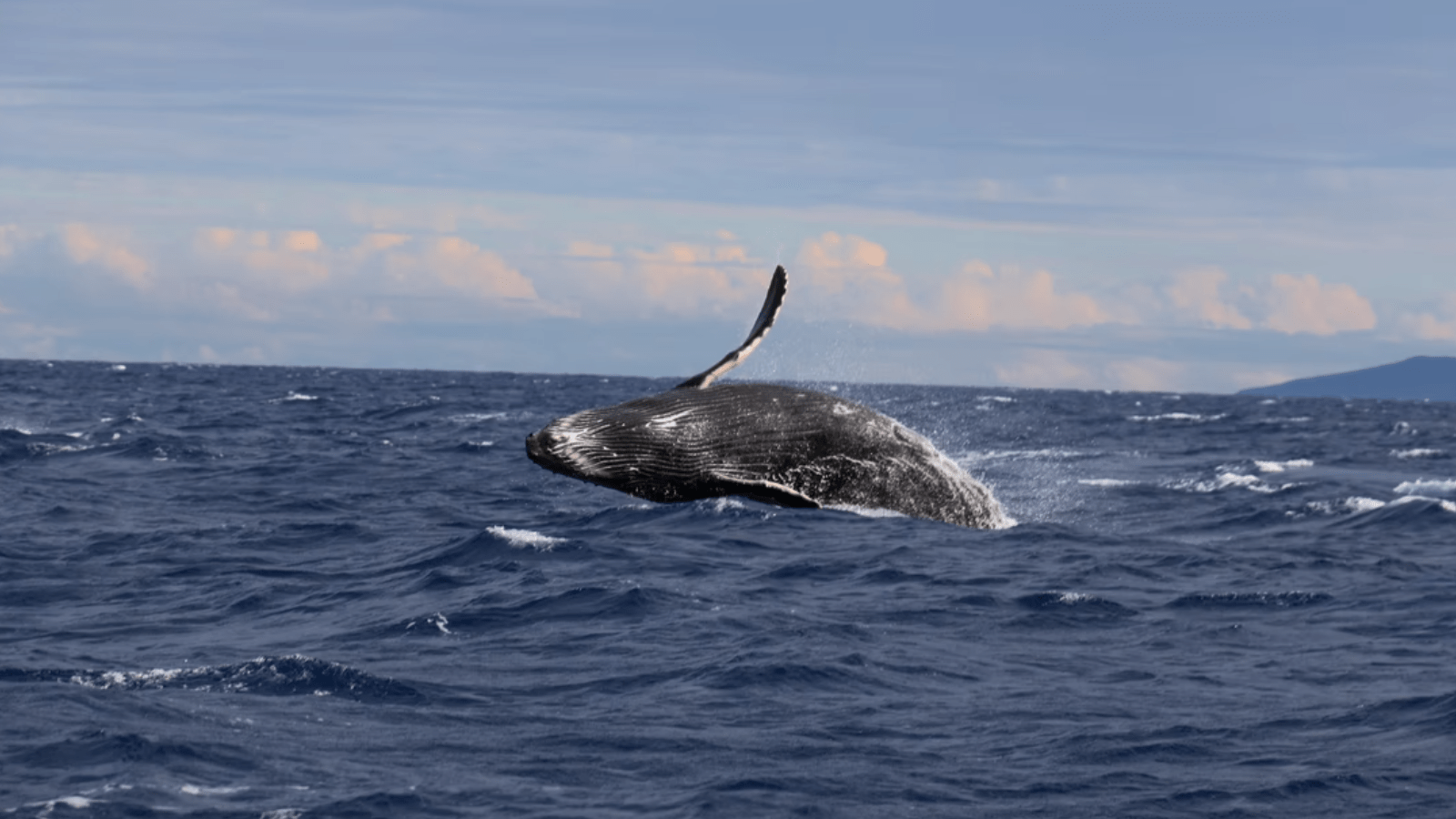 What: Count whales in the ocean.
Where: Locations vary around the island.
Who: The Hawaiian Islands Humpback Whale National Marine Sanctuary encompasses 1,400 miles off the main Hawaiian islands from Kauai to Oahu, which provide a nursery and playground for thousands of protected humpback whales each winter. They begin arriving from Alaska in late November and depart in March, with February the peak month for viewing from the shore or whale-watching boats. The sanctuary hosts two visitor centers (currently closed due to Covid) in Kihei, Maui, and Lihue, Kauai.
How: Help record the current, growing humpback population by taking part in the Sanctuary Ocean Count, an education outreach and citizen science project that also serves to promote public awareness about humpback whales. Volunteers gather at designated coastal sites on Kauai, Oahu and Hawaii Island the last Saturday of January, February and March from 8am to 12:15pm to tally the number of whales they spot and record their behavior. Visitors on Maui can also take part in the similar Great Whale Count hosted by the Pacific Whale Foundation. The whale-counting dates for 2022 are Jan. 29, Feb. 26 and March 26.
What: Clean a beach and save marine life.
Where: Beaches in Kona, Kohala and Kau.
Who: A number of hotels, nonprofit organizations and individuals help keep the beaches clear of marine debris and trash, creating not only a beautiful environment for beachgoers but a safe and healthy one for coral reefs and endangered wildlife such as Hawaiian monk seals and sea turtles. The Kona chapter of Surfrider Foundation organizes occasional beach cleanups as well as advocates for beach access and conservation in general, while the Hawaii Wildlife Fund is active in restoring the Waiohinu coastal ecosystem in remote Kau and protecting highly endangered nesting hawksbill sea turtles. The Malama Hawaii program offers discounted hotel stays on the Kohala Coast for individual and group beach cleanups. 
How: Check the Surfrider Foundation's Facebook page to see if any group cleanups are being offered during your stay, or simply follow the nonprofit's advice on how to conduct a safe individual beach cleanup, including collecting data to aid research into plastic pollution. Fill out the Hawaii Wildlife Fund's contact form to learn about volunteer opportunities such as participating in the Ocean Conservancy's International Coastal Cleanup Day; the 2022 international cleanup takes place Sept. 22. Three hotels — the Westin Hapuna Beach Resort, Mauna Kea Beach Resort, Waikoloa Beach Marriott Resort & Spa — offer a fifth night free for participants in cleanups of beaches or cultural sites.
What: Take a shelter dog on a walk — or home.
Where: Kona and Hilo.
Who: As part of its mission to help animals and their human companions, Hawaii Island Humane Society cares for hundreds of dogs, cats and other pets in need of a home at its shelter in Keaau (south of  Hilo) and spacious new Animal Community Center in Keauhou (south of Kailua-Kona). To help shelter dogs decompress as well as as park interest in their adoption, certain canines are eligible for "field trips" with qualified volunteers.
How: Participants 18 and older with a valid driver's license and a closed-roof car can sign up on the Humane Society's Field Trips page to take a dog out for romps around the island on Saturday, Sunday or Monday. The Humane Society provides a short safety briefing, plus a harness, leash, backpack, water bottle and bowl, and suggestions for dog-friendly destinations such as Kona's Kaloko-Honokohau National Historical Park and Poi Dog Deli. Pick the pup up at a scheduled time in the morning and bring him or her back by 4:30pm. There's a $25 fee for this unique experience, with children 8 years and older allowed to be part of your pack.
If you fall in love with your furry field tripper (hey, it happens), you can also apply to adopt. Adoption fees are $35 for senior dogs, $85 for dogs 6 months to 7 years and $150 for puppies 5 months and younger. If you live on the West Coast, the Humane Society can arrange transport, including flights and a travel crate, for an additional $350. You can also support the work of this nonprofit shelter by making a purchase in the Animal Community Center's delightfully well-stocked retail store, open Friday through Tuesday 10am to 3pm.
What: Make cookies or dinner for the community.
Where: Waimea.
Who: The Community Meal at St. James' Episcopal Church in Waimea, about 30 to 40 minutes upcountry of the Kohala Coast resorts, began in 2016 as a free, weekly sit-down dinner for people from all walks of life, in an effort to "build community one meal at a time." Due to Covid-19, the meal service pivoted to a drive-through and delivery operation serving take-home boxed dinners with homemade cookies, bags of donated produce and lots of aloha to some 600 seniors, families and other people seeking nourishment every Thursday from 4:30 to 5:30pm. Volunteers include year-round residents, snowbirds and visitors; proof of vaccination and mask-wearing are required.
How: If you've got a kitchen in your vacation rental, bake cookies (no nuts, please) and drop them off at the kitchen inside the church between 10am and noon Thursday. Or contact Community Meal Coordinator Sue Dela Cruz in advance to find out which two-hour shifts on Wednesday and Thursday have openings for volunteers (up to 10 each) to chop veggies, grill meat, make rice, bag cookies and produce, pack meal boxes, distribute dinners and, of course, do a few dishes and clean up. Volunteers often enjoy leftover meals as well as snack and drink breaks. You can also co-sponsor a meal for $350 in honor or memory of a special someone, with recognition on a sign outside the church for several days before and during the meal.