With over 30 miles of coastline, Maui visitors have no shortage of beach options. Some spots, such as Kaanapali Beach, are wildly popular with visitors, whereas other beaches drift under the radar — mostly visited by locals. The following are five of Maui's lesser-known yet stellar beaches.
Feature Image: John Bell on Unsplash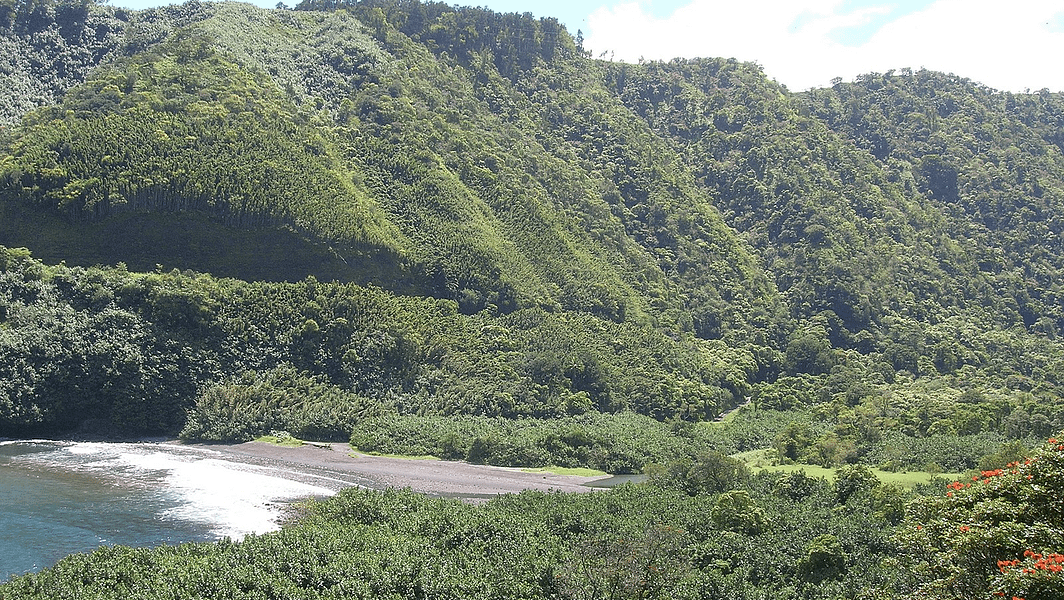 Located on the Road to Hana, Honomanu Bay is a wide expanse of gray sand. Because there's no easy access from the winding highway to Hana, nearly everyone drives right by. The is a very steep access road by mile marker 14, but it often requires four-wheel drive since the road can be bumpy and rutted. A better option is to park in the pullout that's right by mile marker 14, and continue down to the beach on foot to enjoy the view of the coast.
This narrow stretch of sand in Waihee is a lesser-known beach where you won't find a lot of footprints, but you will find clusters of driftwood. It's the perfect spot for a leisurely stroll with hardly anyone around, and you can combine the visit with a coastal hike through the Waihee Coastal Dunes and Wetlands Refuge.
Koki Beach is a white sand beach about two miles past Hana, but is often bypassed by island visitors in favor of more popular sights like the jet-black sands of Pailoa Beach, the white sands of Hamoa Beach, the Pools of Oheo, and waterfalls. When visitors pass by Koki, however, they pass up the chance to stroll down a beach at the base of Ka Iwi o Pele — a coastal hill where the fire goddess, Pele, fought and lost a battle with her sister, Namakaokahai. Don't forget to pick up some plate lunch for a picnic right by the sand!
If you don't mind a little adventure, then grab some hiking boots and a bottle of water for the trip to Keawanaku Beach. Accessing this small, white sand beach on Maui's southern coastline requires hiking for nearly two miles on the rocky Hoapili Trail. There is minimal shade along the hike — so be sure to start early in the day —and you'll need a guidebook with detailed directions for the spur trail leading down to the shore. The key is to look for the cluster of palm trees about one hour into the hike, and follow the spur trail for five minutes to reach the white sand cove.
Known to locals simply as "Windmills," Punalau Beach is a wind-whipped, white sand beach that is out of view of the road. Visitors traveling toward Nakalele Blowhole often drive past this beautiful stretch of shore without even knowing it's there. In winter, the beach is popular with surfers; in summer, it's a perfect spot for finding seashells and driftwood. Park at the pullout just off the highway (four miles north of Kapalua) and follow the bumpy dirt road down to the sand.