With more than 800 wineries in Napa Valley and Sonoma County to choose from, planning a trip to wine country can be overwhelming. Where do you start? From grand estates with decades of history to modern newcomers, it's impossible to go wrong no matter where you choose to sip and swirl. But to help take the stress out of planning your trip, we've put together a list of some of our favorites. Cheers!
Featured Photo: Abbot's Passage Winery & Mercantile
Classic Napa Valley and Sonoma County Wineries
7801 Saint Helena Highway, Oakville, Napa Valley
Sip & Swirl: Cabernet Sauvignon, Pinot Noir, Chardonnay, Fumé Blanc, Sauvignon Blanc, Rosé, along with a selection of dessert wines and red blends.
Founded in 1966, Napa Valley's Robert Mondavi Winery is located next to the To Kalon Vineyard, arguably the most recognized vineyard in the United States. The famous stretch of grapevines is renowned for producing some of the finest Cabernet Sauvignon and Sauvignon Blanc in the world. Tastings range from one-hour seating experiences to multi-course food and wine pairings. Open 10am to 4pm daily. robertmondaviwinery.com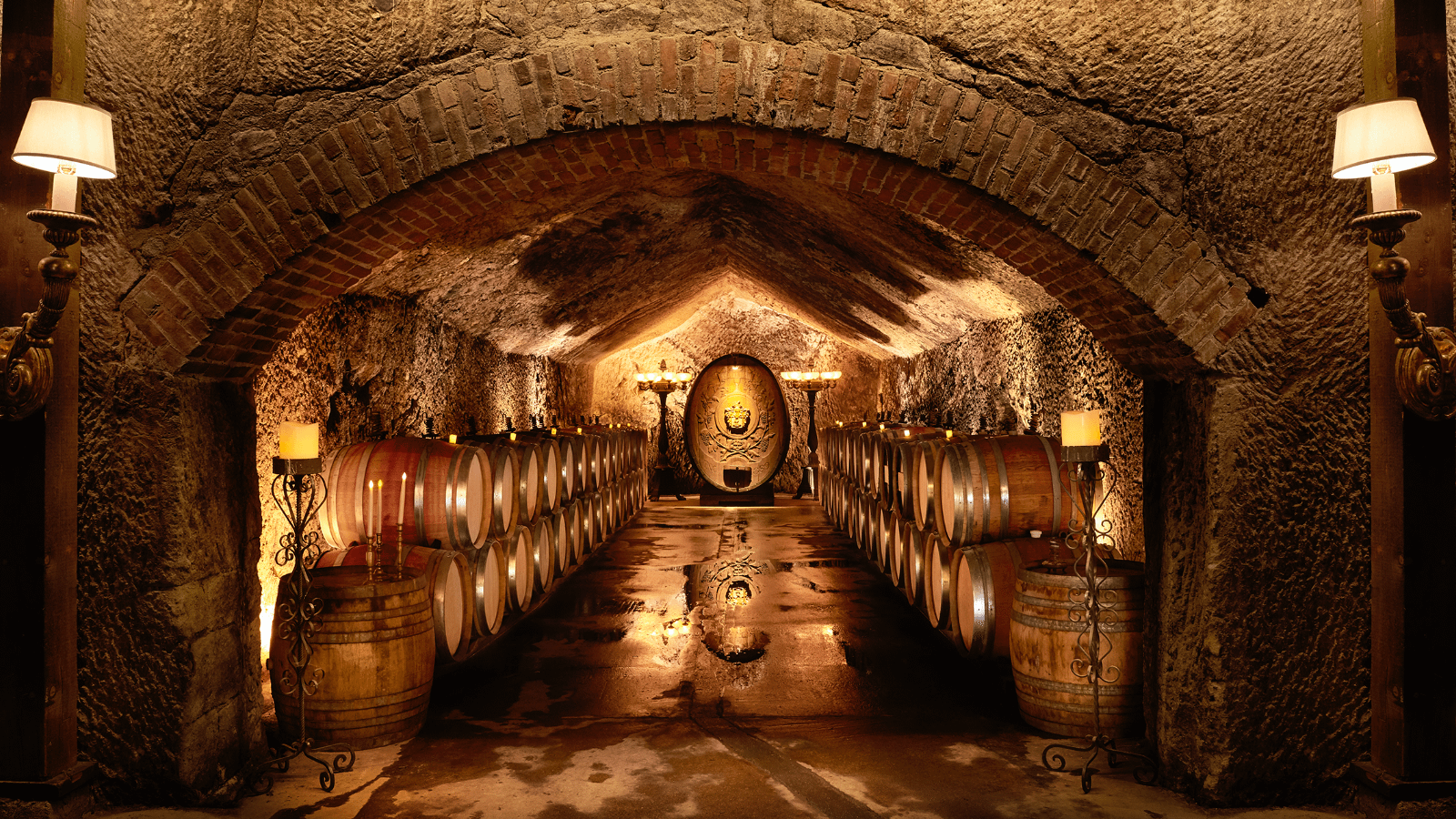 18000 Old Winery Road, Sonoma
Sip & Swirl: More than a half-dozen wine collections with offerings ranging from Chardonnay, Pinot Noir, Cabernet Sauvignon, Zinfandel, Cream Sherry, red blends, and assorted sparkling wines.
California's first premium winery, Buena Vista was founded in 1857 by Agoston Haraszthy. The self-proclaimed "Count" of Buena Vista saw the potential for California wine and is credited with creating the first gravity flow winery and excavating the first wine caves in the state. Thanks to an extensive restoration and retrofitting project both can be visited when touring the historic property. Buena Vista is also home to a wine tool museum. Wine experiences are varied, covering everything from barrel tastings and picnics, to winemaker for a day offerings. Open Monday through Friday 11am to 5pm, Saturday and Sunday 11am to 3pm. buenavistawinery.com
Korbel California Champagne
13250 River Road, Guerneville, Sonoma County
Sip & Swirl: Korbel is best known for its méthode champenoise California champagne. Offerings cover Brut, Extra Dry, Blanc de Noirs, Rouge, and more. But the winery also a limited amount of still wine including Chardonnay, Pinot Noir, Port and more. Korbel also produces a line of brandies, but they are not poured at the winery.
The Korbel Brothers came to Sonoma County's Russian River Valley from Prague and found success building cigar boxes. After a fire destroyed the factory in 1876, they looked for another way to make a living from the land other than cutting down redwoods. The brothers tried growing a variety of crops — from olives and plums, to tobacco — before finding success with wine grapes.
Korbel offers all visitors a complimentary tasting flight that includes three champagnes. For a small fee, tastings can be upgraded to include still wine or additional bubbles. Tastings take place on a redwood deck with stunning Russian River Valley views. Open 10am to 4pm daily. korbel.com
New Napa Valley and Sonoma County Wineries Worth Discovering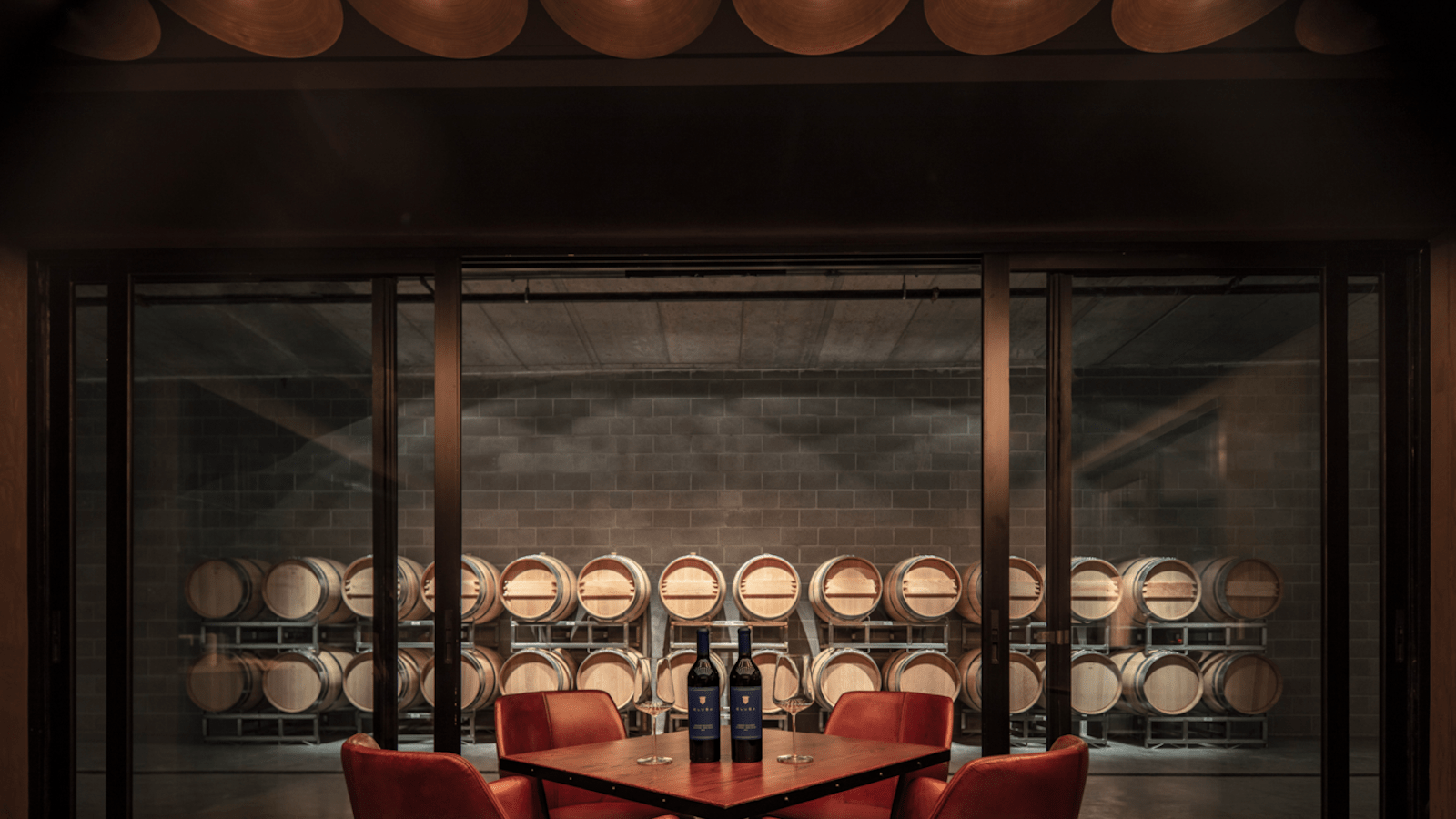 400 Silverado Trail, Calistoga, Napa Valley
Sip & Swirl: Sauvignon Blanc, Petite Sirah, and Cabernet Sauvignon. If it's available, don't hesitate to try the 2021 Elusa Vineyard Cabernet Sauvignon.
A decade in the making, this boutique winery shares its address with the Four Seasons Resort and Residences Napa Valley. Famed winemaker Thomas Rivers Brown and his team create Calistoga-centric small lot wines in a working winery located the center of the luxury resort. 
The Complete Elusa Experience begins with a tour through the winery's onsite 4.7-acre hand-farmed, organic Cabernet Sauvignon vineyard before visiting the Tank Room and Barrel Cellar. Seated tastings are paired with a selection of California cheeses. Elusa wines are available for purchase exclusively at the winery or to members. Wines are also poured at the Four Seasons Napa Valley restaurant, TRUSS. Open by appointment. elusawinery.com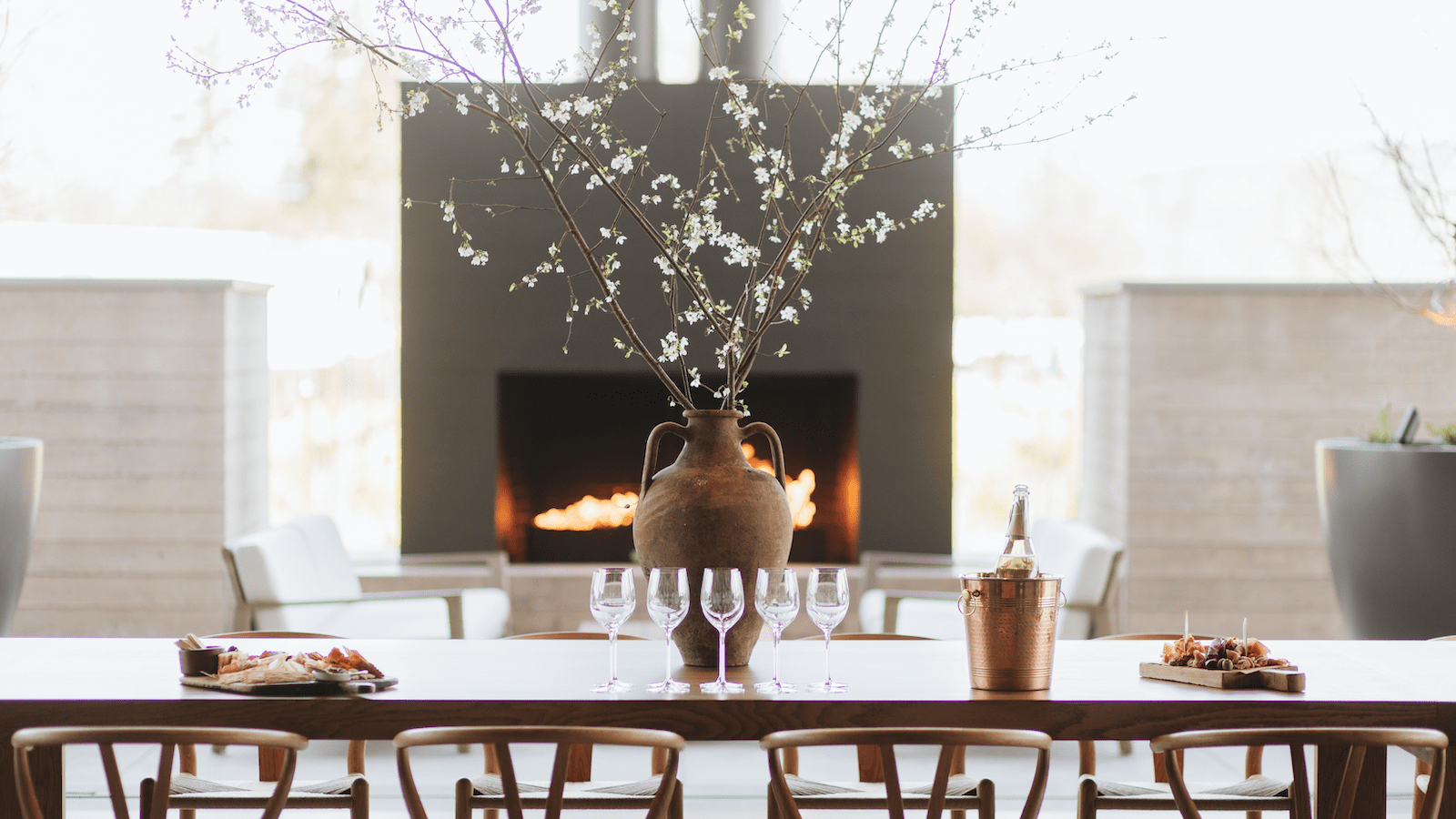 8301 St. Helena Highway, Napa
Sip & Swirl: When ONEHOPE launched in 2007 it offered just three varietals, now the winery crafts wine using grapes sourced from around the globe. Think everything from a Napa Valley Reserve Cabernet Sauvignon and Russian River Pinot Noir, to an Argentina Uco Valley Malbec and California sparkling Moscato.
The state-of-the-art winery is new, but ONEHOPE Winery has been making wine designed to change the world since 2007. One of the largest, direct-to-consumer wine labels in the US, ONEHOPE has donated more than $8 million dollars to non-profit organizations around the world. The list of recipients includes Susan G. Komen, Alex's Lemonade Stand Foundation for Childhood Cancer, the Organization for Autism Research, and many more.
The Wine & Bites tasting experience offers seasonal bites paired with wines. Plan in advance to snag a spot; availability is limited and preference is given to the winery's Collective Members. Open Thursday through Monday 10am to 4pm. onehopewine.com/winery
Abbot's Passage Winery & Mercantile
777 Madrone Road, Glen Ellen, Sonoma County
Sip & Swirl: The 2019 Sunblink, a Rhône-inspired white blend, farmed on Sonoma Valley's historic Rossi Ranch, and Points Unknown, a blend of Grenache, Mourvèdre and Syrah.
Founded by sixth-generation vintner Katie Bundschu, Abbot's Passage produces small-lot, predominantly Rhone-inspired field blends from Sonoma County and more. (Her family's Sonoma County winery, Gundlach Bundschu dates back to 1858 and is California's oldest continuously family-owned winery.)
The estate winery features 80-year-old Zinfandel vines, grafted with varietals including Mourvèdre, Carignan, and Petit Sirah. The winery offers tastings and bottle service. On sunny Sonoma County days is easy to linger at picnic tables in the Olive Grove, kick back in Adirondack chairs or find an excuse to play another game of shuffleboard. Abbot's Passage Winery & Mercantile is a family and dog-friendly. The Mercantile is a fun spot to pick up gifts and wine country souvenirs. Open Thursday to Monday 11am to 5pm. abbotspassage.com