A visit to the sunny side of the bay now offers a curated cannabis adventure that any seasoned traveler would appreciate. I recently blazed Visit Oakland's Cannabis Trail and enjoyed a string of surprise-and-delight moments visiting the immersive and interactive cannabis shops of today paired with signature Oakland art, nature, and foodie experiences.
Harborside Wellness was my jump off point to the day. Harborside is an iconic Oakland cannabis shop known for great customer service and education with a high-touch wellness bend. Prior to arrival, I booked a complimentary one-on-one cannabis consultation with their Cannabis Concierge Desk. Consultations are free and confidential and aim to serve cannabis newbies and connoisseurs alike.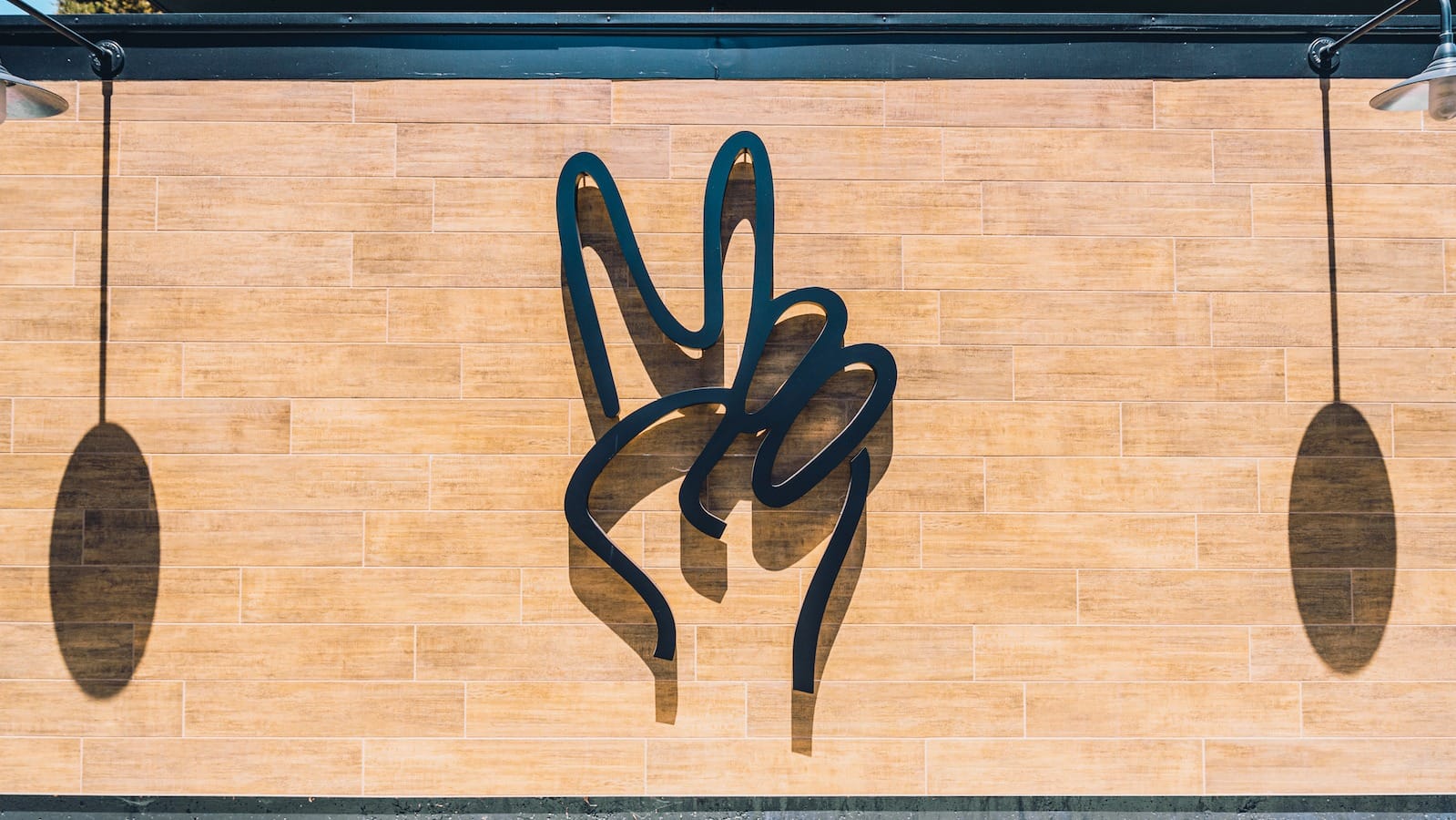 As I exited my rideshare, the peace hand-sign art mural on the side of the Harborside building was a nice touch. I walked into a bright and welcoming cannabis shop and to my right were rows of shiny cannabis brands and products beautifully displayed. Each section was dedicated to specific needs and types of products like CBD-rich topicals, CBN gummies that help with sleep and relaxation, joints of all shapes and sizes, and more. 
Live baby cannabis plants were on display and available for purchase. Each cannabis plant offered a different range of therapeutic benefits and I chatted through the options with the helpful Harborside team member. I decided to purchase the Blue Dream, a fairly easy to grow cannabis cultivar that was born and bred in Northern California and is known for balanced effects that compliment any party, gathering, or conversation nicely. I had a new addition for the garden.
My 10:30am consultation appointment started and I sat down with a Harborside Cannabis Concierge. We discussed my experience level with cannabis, what brought me in today — traveling the Visit Oakland Cannabis Trail — and geeked out on the latest strains, terpene profiles, and the newest, most innovative products that have hit the shelves recently. After my one-on-one session, I picked up a top-shelf UpNorth Humboldt grown pre-roll and a four-pack of micro-dosed Cucumber Mint Sparkling beverages to enjoy throughout the day, then headed to the next stop along the Trail.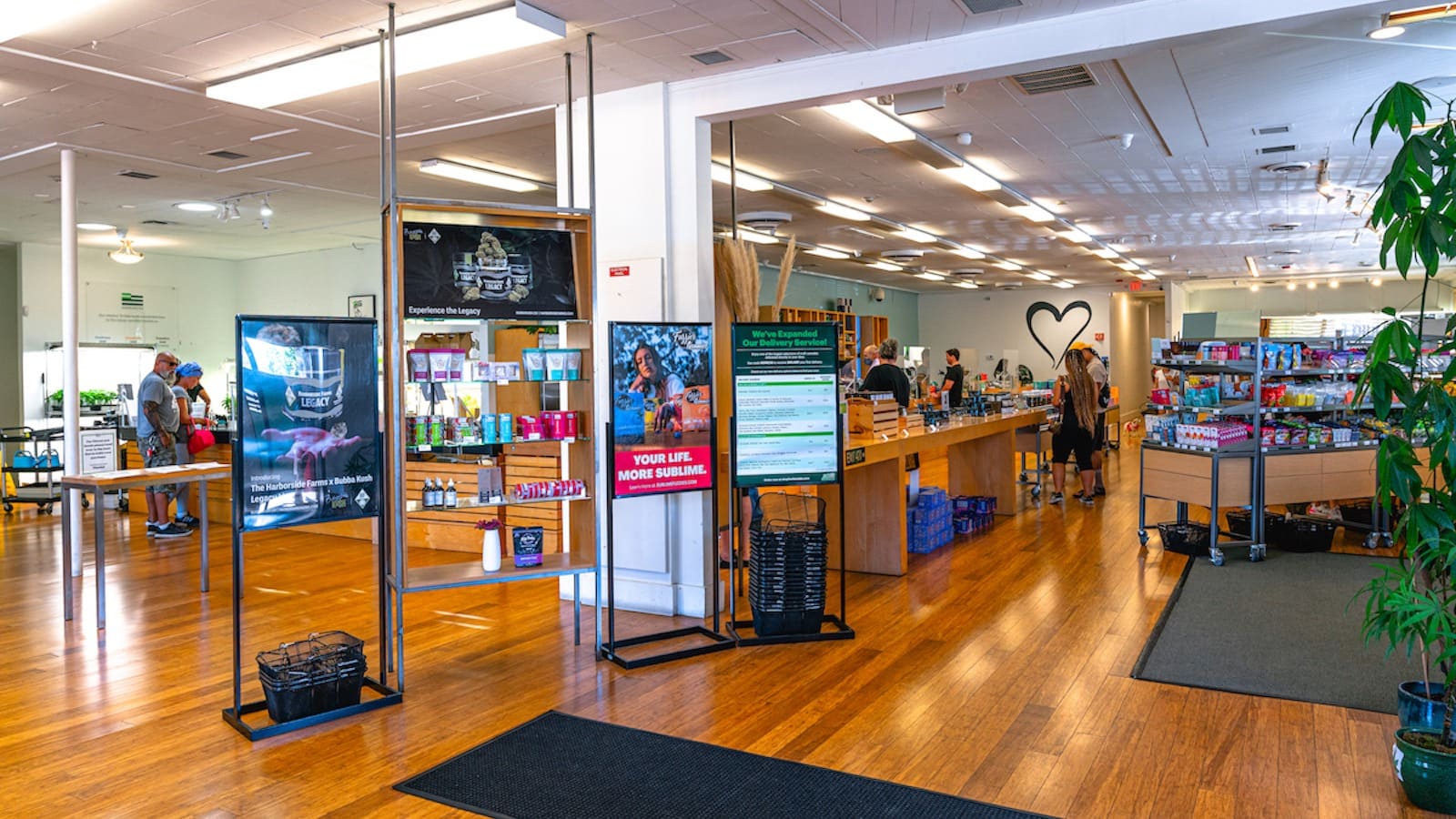 It was time for lunch. Slightly elevated and ready to chow down, I arrived at Brotzeit Lokal. Brotzeit Lokal is a Bavarian-inspired hidden gem sitting alongside Oaklands waterfront. This Cannabis Trail foodie spot recommendation was spot on. The breeze off the bay, the sunshine sparkling on the water, and the food experience journey — all collectively hit the mark. I opted for a tapas style approach ordering three small bite dishes — the house-made Bavarian salted-pretzel, the traditional German potato pancakes, and a half-dozen of Royal Miyagi Oysters from Tomales Bay. What a find, I will definitely be back.
The next stop along the Cannabis Trail took me to Eco Cannabis shop in Oakland's Uptown District, which is known for being one of the hottest neighborhoods in town — a must visit. I wandered into Eco Cannabis and immediately tuned into the sacred geometric honey-comb style design, creative lighting game, and overall good vibes of the place. The words Oakland Grown were displayed across the wall, bringing forward a sense of local pride. After a few minutes of "what brought you into today" chit-chat, I was invited to "smell the flowers" by a friendly and smiley budtender as she placed three magnifying glass style cannabis stash jars on the counter with beautiful buds inside each one. Together, we looked at cannabis under a microscope and took in the fragrance and aroma, comparing the three cannabis strains. A super fun experience that is highly recommended, highly-highly!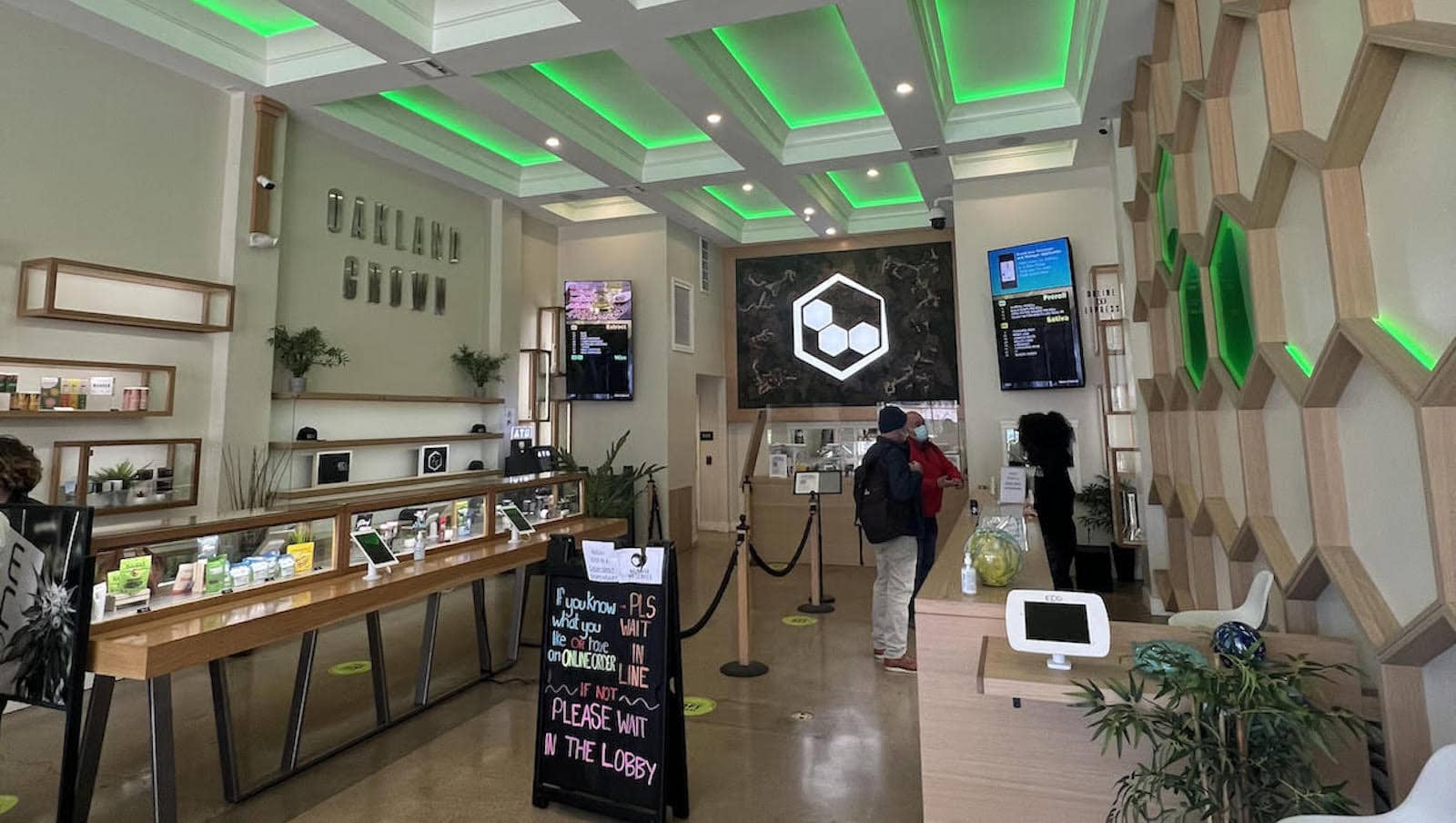 My fourth stop along the Visit Oakland Cannabis Trail took me to the Oakland Museum for some elevated art time in their Black Power installation that is currently on display. With an enhanced state of mind, I ventured into a emotionally moving rabbit hole of thought-provoking moments that explored the creative ways that Black anti-racist activists in California have supported their communities and challenged the U.S. government to do better. The installation was a diverse mixed-media curation of photographs, provocative objects, iconic posters, paintings, and interactive stations that engage you as part of the experience — very moving and enlightening.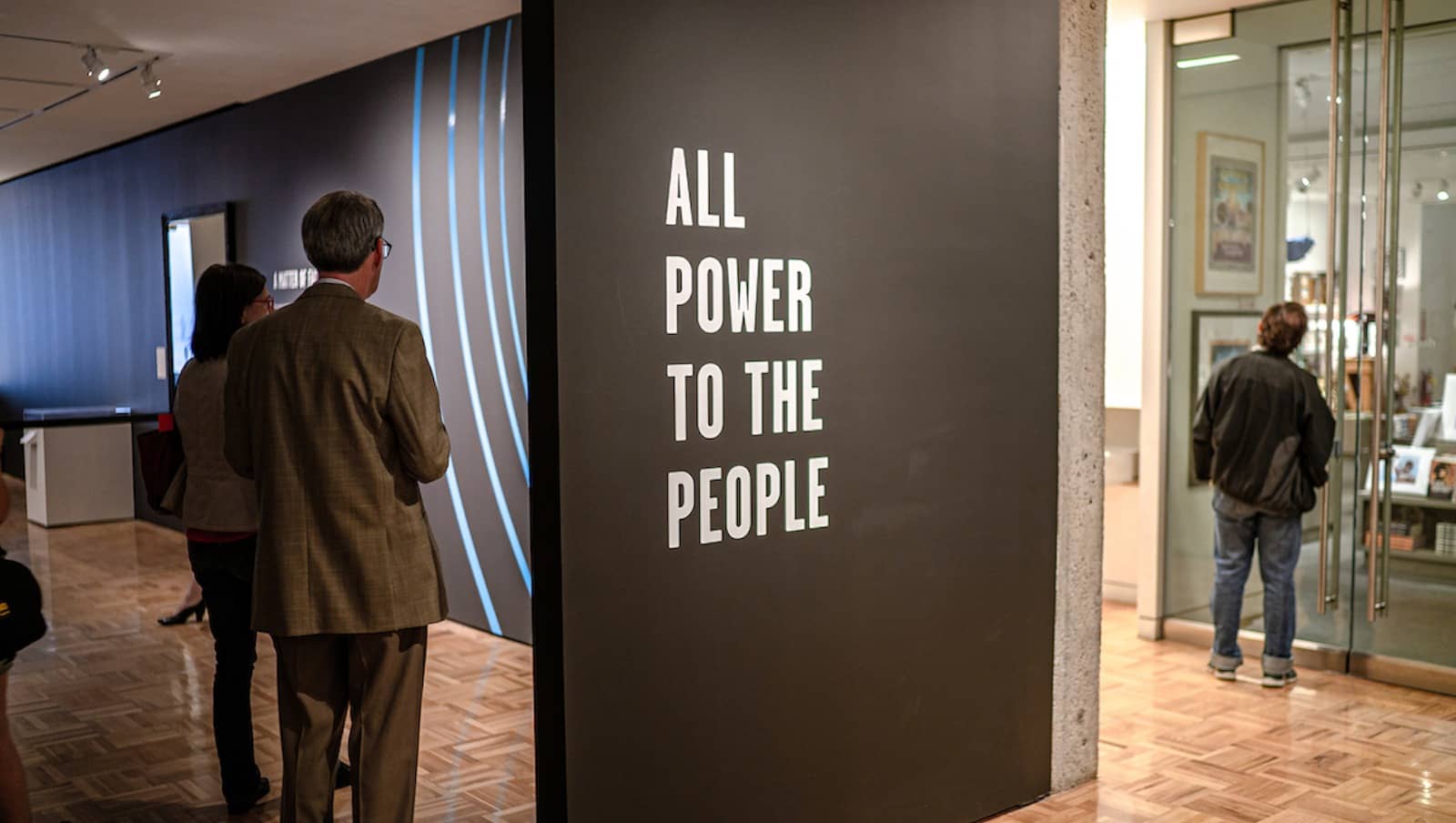 The Oakland Cannabis Trail is available online at VisitOakland.com. The trail information includes a detailed map, descriptions of dispensaries and retailers, list of activities and attractions, a blog/how-to-guide, know before you go tips, a glossary of terms and the history of cannabis in Oakland.
For more information on Visit Oakland, the Oakland Cannabis Trail and all that Oakland has to offer, go to visitoakland.com.