Recently called "stunning," "mesmerizing" and "profoundly moving and inspiring" by its patrons, the San Francisco Symphony has been enchanting audiences since 1911. One of the top orchestras in the world, it's won an Emmy and 15 Grammy awards, and its 100-plus musicians are some of the most talented in their fields. Considered to be among the country's most artistically adventurous arts institutions, there's always something exciting happening on stage, especially since welcoming new music director Esa-Pekka Salonen. So whether you've been to the symphony recently, it's been a while or you haven't yet visited the elegant Davies Symphony Hall to experience a performance, now's the time to see what all the buzz is about.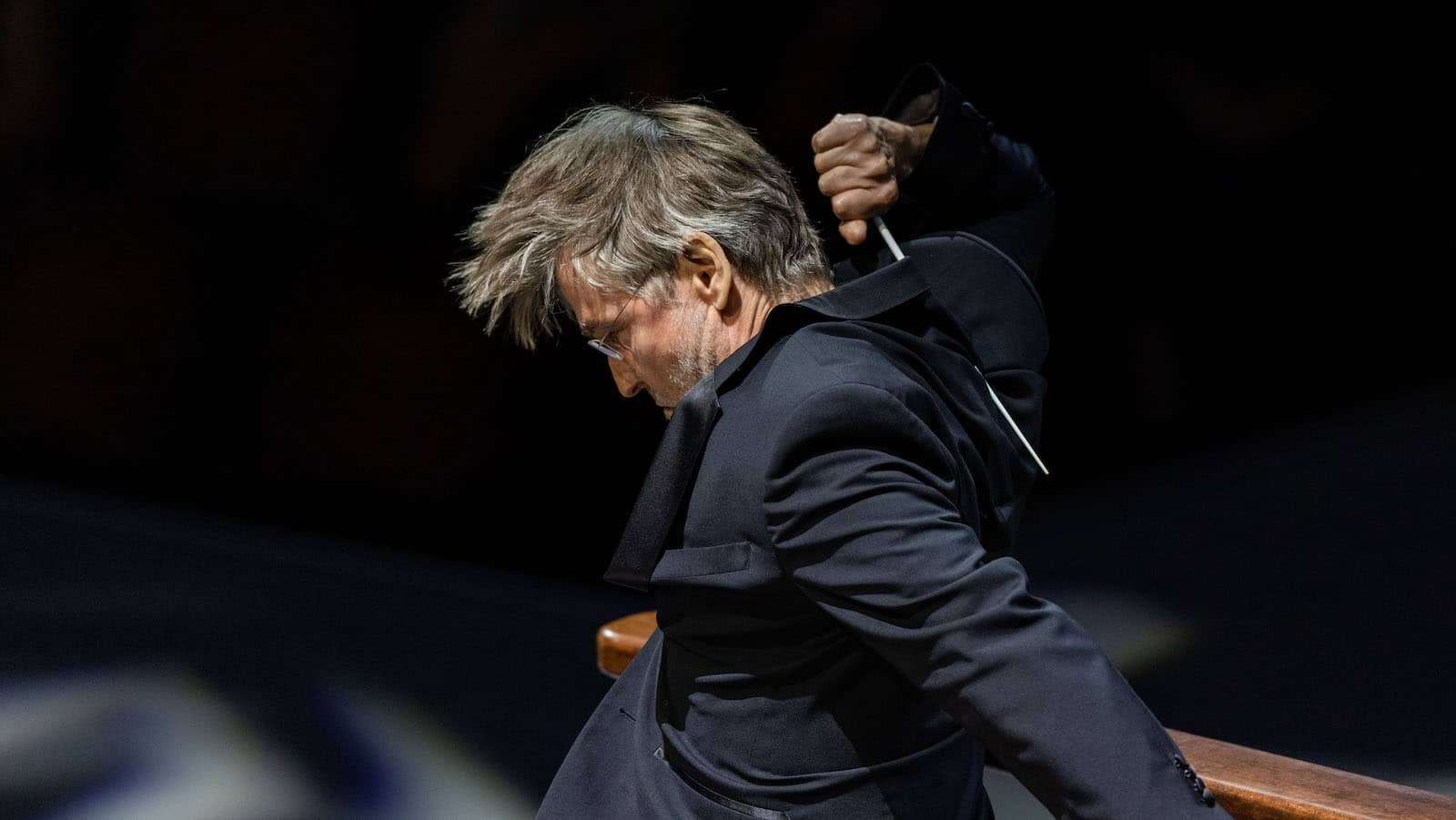 A New Music Director With Fresh Ideas
Esa-Pekka Salonen, the esteemed conductor and composer who joined the San Francisco Symphony in its 2020-21 season, is only the 12th music director in the symphony's 107-year history. With his appointment, Salonen and the symphony launched a new artistic leadership model unique to the orchestral world and anchored by eight Collaborative Partners, whose diverse expertise reflects the scope of experience Salonen envisions as the future of classical music and its audience. Salonen's tenure with the symphony has been defined by the desire to expand and embrace the possibilities of the orchestra beyond the confines of the subscription season. Already in his tenure, he's led a series of collaborations across disciplines and practices dedicated to engaging classical music in novel ways. Salonen also brings his longstanding affinity for emerging technologies to the symphony. In his first two seasons, he spearheaded a complete overhaul of Davies Symphony Hall's audio and visual recording equipment, led a series of signature digital projects including an AI-infused take on music by composer Györgi Ligeti, and reshaped the symphony into a powerhouse of the unexpected, equally comfortable with live performance and expansive new media projects.
Exciting concerts are on stage year round at the San Francisco Symphony, whether it's summertime, regular season or the holidays. The symphony boasts a wide variety of offerings year-round, from orchestral programs (see Salonen conduct the orchestra, programs led by Music Director Laureate Michael Tilson Thomas, and high-profile guest conductors and artists) to the classical music world's top talent in recital (don't miss the Great Performers Series) to film programs to family-friendly concert experiences to special holiday events, including Día de Los Muertos, Lunar New Year, and "Holidays with the Symphony" concerts every December.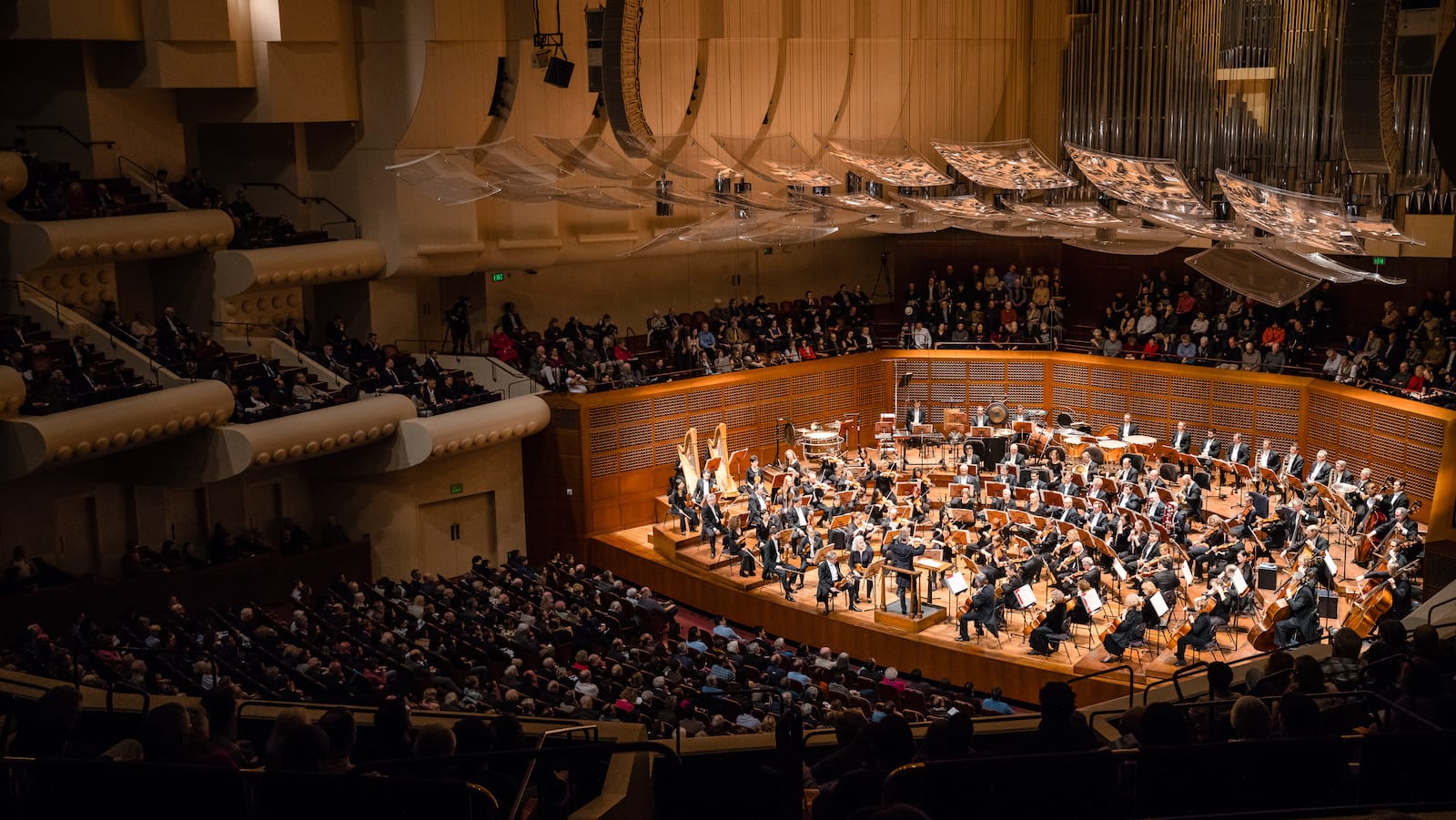 This year's summer programming runs July 4 – August 5 with concerts at Davies Symphony Hall and outdoor performances at Frost Amphitheater at Stanford University, Shoreline Amphitheatre and Sigmund Stern Grove. It kicks off with the Fourth of July Fireworks Spectacular at Shoreline, featuring works by artists ranging from Aaron Copeland to George Gershwin to Stevie Wonder, Otis Redding and Aretha Franklin. Films, featuring the orchestra performing live movie scores while the films are projected onto a large screen above the stage, include Disney and Pixar's "Ratatouille" (July 8-9), "Raiders of the Lost Ark," (July 27-30), and "The Batman" (August 2-3). Summer classical program standouts include Dvořák's "New World" Symphony (July 6-7), Elgar & Rachmaninoff (July 13-14) and "The Golden Age of Cinema" (July 21-22). Special events and guest performances include "The Queen of Mariachi," vocalist Aída Cuevas, who became the first woman in mariachi to be awarded a Grammy (July 16); the San Francisco Gay Men's Chorus performing music from Elton John's album "Goodbye Yellow Brick Road," "The Wizard of Oz," "The Wiz," and "Wicked" (July 19); "Tchaikovsky X Drake," a program weaving over 20 songs by Grammy-winning hip-hop artist Drake into Tchaikovsky's epic Fifth Symphony (July 29); and "Maxwell," when the symphony takes the stage with Grammy-winning soul star Maxwell (August 4 -5).

The 2023-24 season runs from September 2023 through June 2024 and boasts numerous highlights. Esa-Pekka Salonen leads 12 weeks of orchestral programs, including world premiere performances by composers Anders Hillborg, Emerging Black Composers Project winner Jens Ibsen, Jesper Nordin, and Terry Riley.
In November, Salonen and the San Francisco Symphony tap into the Golden State's innovative spirit in two programs presented as part of "The California Festival: A Celebration of New Music," a two-week statewide initiative conceived by Salonen, Los Angeles Philharmonic Music & Artistic Director Gustavo Dudamel and San Diego Symphony Music Director Rafael Payare.
In June 2024, Salonen and the orchestra will partner with the Alonzo King LINES Ballet for Maurice Ravel's "Mother Goose" and with director Peter Sellars for a one-act opera by Arnold Schoenberg.
This season, the Symphony presented several themed programs, including the new "Inspirations" series (with concerts in November, February and April) which showcases how art goes from inspiration to implementation with behind-the-scenes talks with performers and leading figures in arts and ideas, collaborations with local organizations and special lobby experiences.
Acclaimed soloists this season include pianists Emanuel Ax and Yefim Bronfman, cellist Sheku Kanneh-Mason, and violinist Leonidas Kavakos. Music Director Laureate Michael Tilson Thomas conducts four programs. Guest artist performances include Emanuel Ax (piano), Lisa Batiashvili (violin), Joshua Bell (violin), Yefim Bronfman (piano), and performances led by guest conductors include Thomas Adès, Ryan Bancroft, and Conductor Laureate Herbert Blomstedt.
See today's top artists in the Great Performers Series, including pianists Yefim Bronfman, Evgeny Kissin, Daniil Trifonov and Yuja Wang; violinist Ray Chen; Joshua Bell & the Academy of St Martin in the Fields; San Francisco Symphony Brass; and violinist Lisa Batiashvili, cellist Gautier Capuçon, and pianist Jean-Yves Thibaudet in a chamber music performance; as well as special performances by Itzhak Perlman and Yo-Yo Ma and Kathryn Stott.
 The Symphony's Shenson Spotlight Series features rising artists in their Davies Symphony Hall Recital debuts, like violinist Stella Chen and pianist George Li; violinist Alexandra Conunova; pianist Eric Lu; and cellist Gabriel Martins.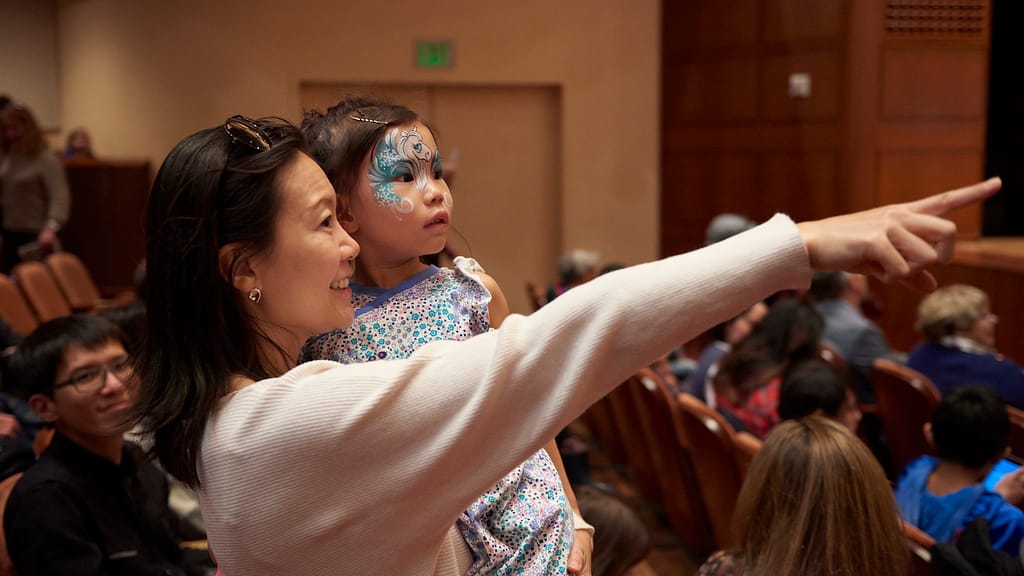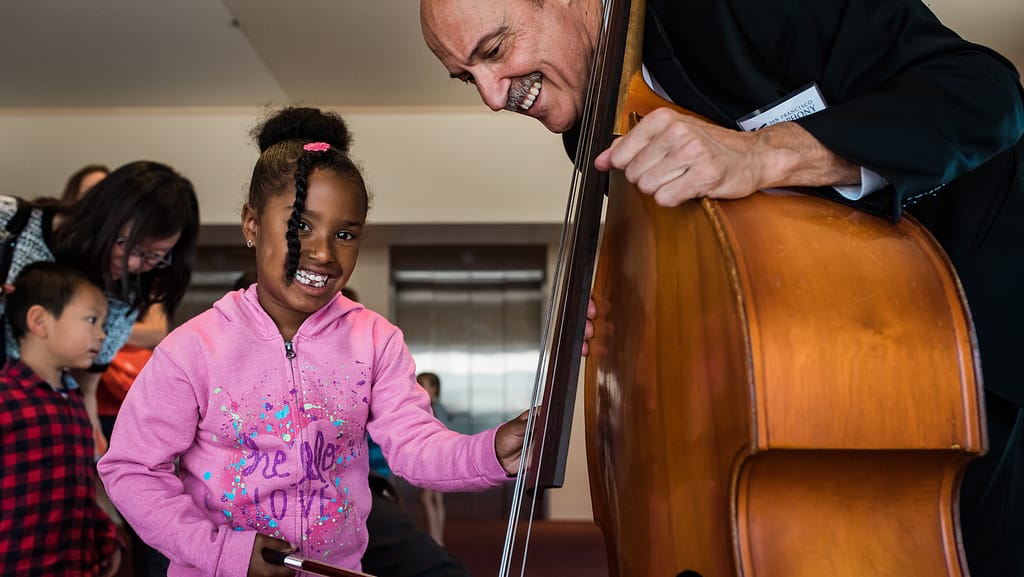 The San Francisco Symphony's holiday season runs through the month of December at Davies Symphony Hall, offering a festive array of concerts including performances of traditional Christmas classical music, family-friendly events, holiday-themed film presentations, and a star-studded lineup of guest artists. Throughout the month, the lobbies of Davies Symphony Hall are transformed into a holiday wonderland, complete with towering trees decorated with handmade ornaments made by children and volunteers from local schools and non-profit community organizations. Don't miss "Deck the Hall," the San Francisco Symphony's annual holiday family concert (December 3), Handel's "Messiah" (December 8-9) The San Francisco Symphony Youth Orchestra's "Peter and the Wolf" (December 10).
To learn more, visit https://www.sfsymphony.org.