The Best of Sonoma Valley
Welcome to St. Francis Winery
St. Francis Winery & Vineyards is a 100% Certified Sustainable producer of award-winning wines based in the heart of the Sonoma Valley. This eco-friendly winery utilizes a variety of sustainable practices throughout its business model, including green agricultural strategies, growth-focused business initiatives, and charitable investment within the local community. The winery has been a trendsetter and staple in the Sonoma County wine region since its founding in 1971. 
Visitors to the winery's breathtaking mission-style tasting room and visitors center can enjoy an array of wine-inspired experiences showcasing the winery's impressive portfolio of Sonoma County-centric varietals and estate vineyard blends. Acclaimed winemakers Katie Madigan and Chris Louton lead production, sourcing from the winery's four estate vineyards as well as exceptional grower partners throughout the region.
Retreat to St. Francis Winery's elegant estate dining room for a multi-course Wine & Food Pairing engagement. Executive Chef Peter Janiak hand-selects from their award-winning wine collections to develop a seasonal pairing menu like no other. This five-course fine dining experience highlights Sonoma County's diverse agricultural and culinary traditions. Enjoy stunning vineyard views and engaging introductions presented by knowledgeable hosts. Discover new wines and make new friends at this acclaimed pairing experience. 
 Immerse yourself in the culinary splendor of Sonoma at St. Francis Winery & Vineyards. Retreat to a relaxed engagement where expert wine educators guide you through a Chef selected line-up of epicurean delicacies flawlessly paired with award-winning artisan wines. Enjoy picturesque mountain-scapes and endless vineyard views while invigorating your palate, your senses, and your spirit. 
Experience the Tour de St. Francis! A one-of-a-kind vineyard tour & wine tasting adventure that takes you through the heart of St. Francis Winery's Wild Oak Estate Vineyard. Climb aboard the fully sustainable, pedal-powered, tasting trolley and embark on this fun and informative roving wine tasting. Learn about the winery's 50-year history, viticulture, and production practices while you sip wines amongst the vines. This 90 min fully immersive vineyard tour includes 4 wine tastings and a seat aboard St. Francis Winery & Vineyards' eco-friendly pedal trolley.
Relax in the splendor of the Sonoma Valley with a Tasting Flight of St. Francis winery exclusives.  Arrive through the mission-inspired bell tower foyer and be greeted by the warm and hospitable staff. A knowledgeable host will guide you through a masterfully selected line-up of their celebrated Sonoma County wines.
You're invited to embark on a self-guided Vineyard Adventure through St. Francis Winery's beautiful Wild Oak Estate Vineyard. Starting at the iconic California mission-style Tasting Room, you will be led on a 1.5-mile self-guided tour to pivotal sites throughout the property, where you'll be introduced to many of the elements that support the production of their award-winning wine collections. Journey through the vine rows sipping wine crafted from grapes grown on the estate. Develop a deeper understanding of St. Francis wines, the terroir, and their sustainable farming and business practices. 
St. Francis invites you to join their exciting, engaging, and accommodating wine club. The "no fee" membership grants you 20% off all wine purchases, complimentary wine tastings, and priority access to all of their small production Artisan & Icon Collection wines exclusively found at St. Francis' iconic Sonoma Valley winery. You'll enjoy preferred pricing on culinary pairings, vineyard tours, branded merchandise, and apparel. Plus, you can take advantage of reciprocal benefits at their sister winery, Sequoia Grove Winery in Napa, as well as, special member incentives with local Sonoma County lodging and entertainment partners. Experience an intimate connection to their five-decade legacy of Sonoma County excellence.
 St. Francis Winery & Vineyards proudly hosts community events such as our annual Blessing of the Animals event, creating a space for people and pets to enjoy wine, and local fare. The winery supports numerous charitable organizations throughout Sonoma County. We love to host our community and bring people together through our wine.
St. Francis Winery is set in the heart of Sonoma Valley, among endless vineyards and lush green rolling hills. With a wine-making tradition spanning over 50 years, our iconic winery is the perfect location for gatherings, accommodating groups of up to 200 but feeling intimate for even 25 guests.
Host your most intimate celebrations in this breathtaking Sonoma Valley setting. Make a lasting impression with one-of-a-kind gatherings that will inspire, impress and immerse you in the world of winemaking.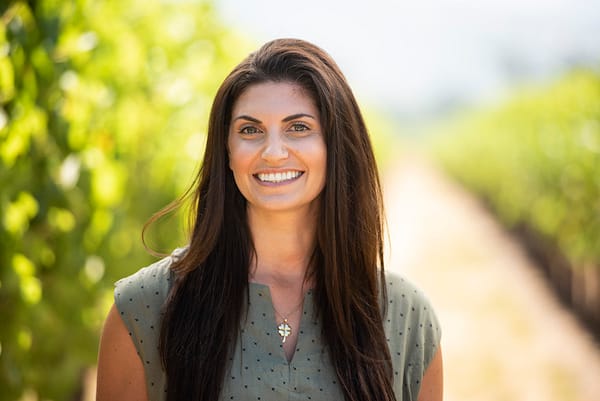 Winemaker Katie Madigan drives St. Francis' long tradition of creating high-quality wines from Sonoma County grapes. She oversees the production of St. Francis Winery's top-selling Zinfandels, Pinot Noirs, Chardonnays, and many of our other popular white wines
Winemaker Chris Louton oversees the production of our Cabernet Sauvignon and other Bordeaux varietals and our popular Sauvignon Blanc. His goal is to create approachable yet compelling wines that are always a true expression of Sonoma County.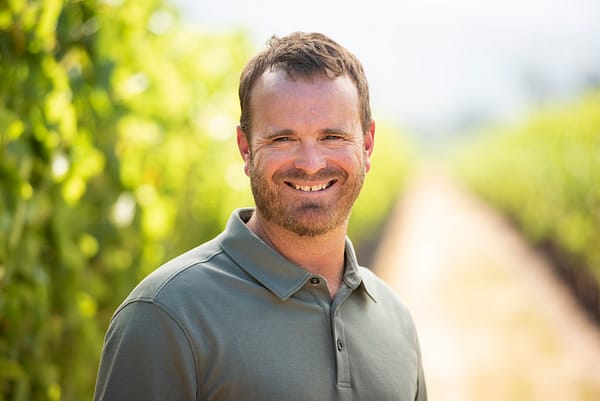 Jake Terrell
Vineyard Manager
Jake farms our four Estate vineyards, focusing on fruit quality and sustainability. A recognized leader in "green" viticulture, Jake assisted in revising the Code of Sustainable Winegrowing Practices, which sets standards for sustainable practices in the wine industry.
St. Francis Winery & Vineyards is open 7 days a week offering Wine Tasting Flights, Wine by the Glass, and Estate Pairings daily. Experiences are by reservation.
100 Pythian Rd, Santa Rosa, CA 95409