San Francisco's tourism economy is improving, but it could be another three and a half years before the city experiences a full recovery from 2020's pandemic-related crash, according to tourism officials and experts. That said, not all the news is bleak.
Officials with the San Francisco Travel Association announced during the recent 2021 Visitor & Lodging Forecast Forum that they expect it will be 2025 before the tourism numbers return to the levels they were in 2019, when the city welcomed 26.2 million visitors who spent more than $9.6 billion. In 2020, visitors dropped by more than half and spending plummeted 72 percent to just $2.7 billion.
While tourism is one of San Francisco's biggest economic engines, the recovery presents both problems and opportunities, according to Kate Sofis, director of San Francisco's Office of Economic & Workforce Development. Among the opportunities is to work not just to sustain the city, she said, but to use grants, policies and programs to eventually make life better for both residents and visitors.
Featured Photo: Aerial of San Francisco looking toward Ocean Beach, by Rich Hay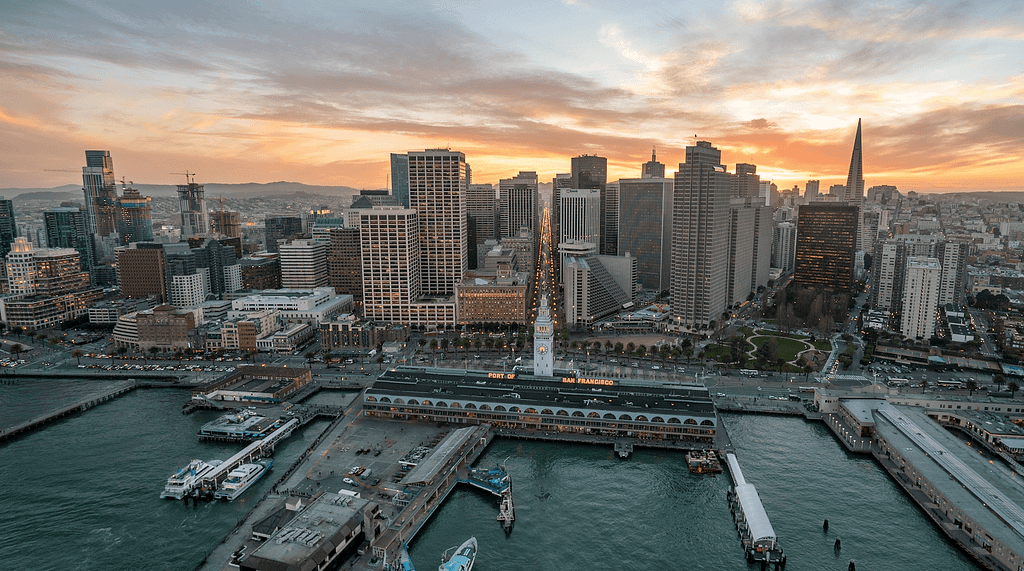 In part because the loss of in-bound travelers isn't just financial. "The other thing that you lose is some of our identity as San Francisco. When we don't have that vibrant visiting community from all over the world, we don't have that part of our identity."
Among the city's goals are supporting vibrant mixed-use neighborhoods and uplifting public spaces and a creative economy, she said, which go hand in hand with a third goal of supporting San Francisco's return of tourism and, subsequently, workforce recovery.
Already the city has invested $52.8 million in loan and grant programs to support more than 3,000 small businesses, Sofis said at the San Francisco Travel Association event, and is planning to spend $4 million on arts and culture recovery, and $2.75 million on "public space activation and beautification." According to the San Francisco Travel Association, the city is dedicating $1 billion to homelessness funding.
"If nothing else, this crisis has demonstrated the importance of connections and community," Jon Kimball, area general manager for Marriott International, said in a statement released by the travel association. "We've seen businesses working together, working with the City, and working across neighborhoods and even regions to find new ways to keep doors open, keep staff employed, and keep servicing customers."
The city also is launching or expanding high-visibility programs that benefit both locals and visitors, including Shine On, which Sofis described as a "grassroots effort entirely focused on civic pride," involving more street cleaning, public greeters, and enlisting individuals and businesses to take better care of their own neighborhoods. Similarly, the city is putting $12 million into an Ambassadors Program, which brings trained workers into neighborhoods to help deal with situations related to homelessness as well as do some light sweeping or cleaning, especially in the areas where visitors are most likely to enter. 
"The city has an obligation and a focus to create a safe, clean environment… for visitors to feel confident that they can venture into other neighborhoods," Sofis said. The hope is to also steer travelers toward some of the "local, unique experiences" that contribute to the city's personality, instead of just to the Top 10 highlights. "I really am quite committed to lifting up the quirky funky stuff."
Restaurants and Attractions Remain
While a small percentage of restaurants and hotels are still closed temporarily, most of the city's attractions have opened their doors or are otherwise accessible, albeit with mask and vaccination requirements. As of August 20, San Francisco residents and visitors are required to show proof of vaccination to go indoors in some locations, including bars, restaurants, clubs, gyms, large indoor events and any other business or event serving food or drinks indoors. Also, masks are required indoors, even for those who are vaccinated.
Visitors can still enjoy outdoor activities such as walking or driving the Golden Gate Bridge, hiking the miles of trails in the Presidio, and strolling a stretch of Baker Beach. Among the museums that have reopened are the de Young Museum, the Legion of Honor, the Exploratorium, the California Academy of Sciences, and SFMOMA. And most of San Francisco's waterfront attractions are open, including shops and restaurants at Fisherman's Wharf, Ghirardelli Square and Pier 39, including the Aquarium of the Bay. Alcatraz Island is open to visitors, although to ensure safe social distancing, entry to the Cellhouse is restricted to visitors taking the Cellhouse Audio Tour.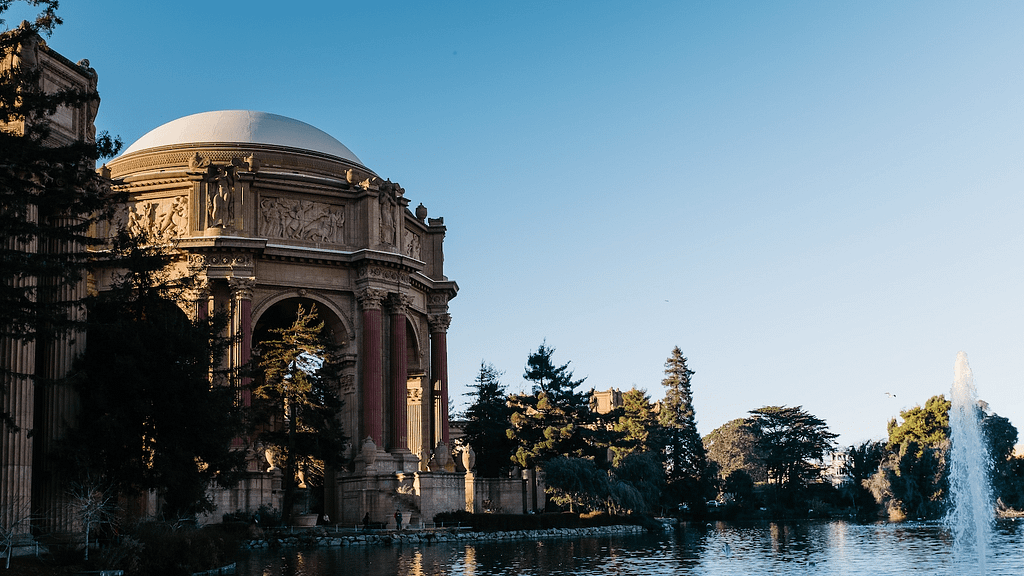 We love San Francisco, flaws and all. If you do as well, and want to help beautify the City by the Bay, here is a selection of groups and organizations you can link up with: