This past St. Patrick's Day weekend, real-life Rosies from the Bay Area made an appearance at a Rosie Roll Call event to share their wartime experiences to kick off National Rosie the Riveter Day.
If you didn't already know, National Rosie the Riveter Day is observed on March 21st every year, and it recognizes the contributions of hardworking American women who worked in the factories and shipyards during World War II, building planes, tanks, and other weapons that were essential to the war effort. Many of these were young women, just out of high school. Now in their late 90s, these women are living legends.
On March 17-21, Richmond's Rosie the Riveter World War II National Historic Park kicked off their Riveter Days series. In collaboration with the Rosie the Riveter Trust, several activities and events were planned to highlight female empowerment during the war. Rosie the Riveter Trust is the official partner of the Rosie the Riveter/WWII Home Front National Historical Park, founded in 2000 in Richmond, California. The park chronicles the explosive growth of wartime industry, the innovations fostered by visionaries like Henry J. Kaiser, and the extraordinary history of people who were challenged as never before and came together to overcome wartime odds with the "We Can Do It!" spirit.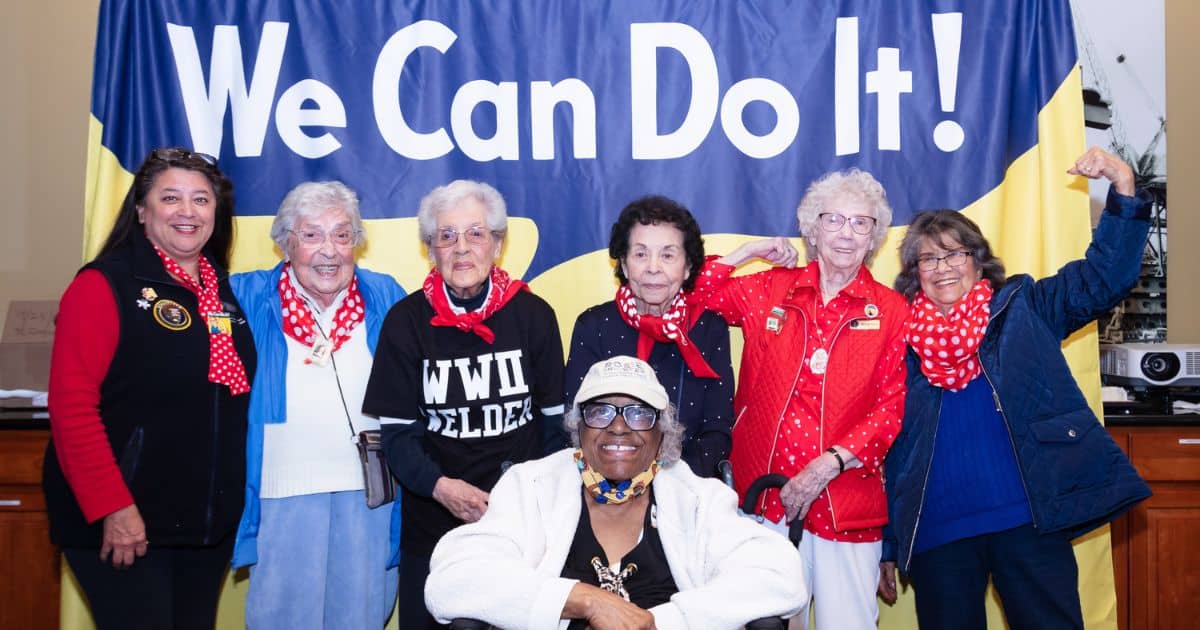 Fun fact: during World War II, Richmond built more ships than any other shipyard, turning out as many as three ships in a single day.