When strolling along San Francisco's waterfront Pier 39, it's heartening to see the number of businesses that endured one of the biggest economic disasters in modern times: the flagship store for cap-maker Lids, the shop devoted entirely to hot sauces, the bustling pizzeria and the dual escape-room attraction. Except, it turns out, they didn't endure the pandemic.
They're all new.
As visitors return to San Francisco, including day-trippers and road-trippers from around the state exploring their own backyard, they are discovering that popular destinations such as Pier 39 not only survived, but used the pandemic pause as an opportunity to expand, improve and refine the experience.
Throughout the famous bayview shopping and dining district are signs that the lengthy wait was not wasted, from nearly a dozen new shops, boutiques and bistros, to a new fully immersive Virtual Reality attraction, to the explosion of new outdoor dining spaces offering even better views of the San Francisco Bay, the city and all of its charms.
Along with the new two-story Lids store, which offers custom embroidery to personalize purchases, other recent arrivals to Pier 39 include: Lola, a local family-owned gift and card shop; small-batch, handcrafted soapmaker Happy Bubbles; specialty electronics boutique Allenk Technologies; Scent Chips, which features high-quality mix-and-match wax melts in an array of fragrances; and Little Blue House, which stocks leisure apparel and cozy pajamas for the whole family (and the dog).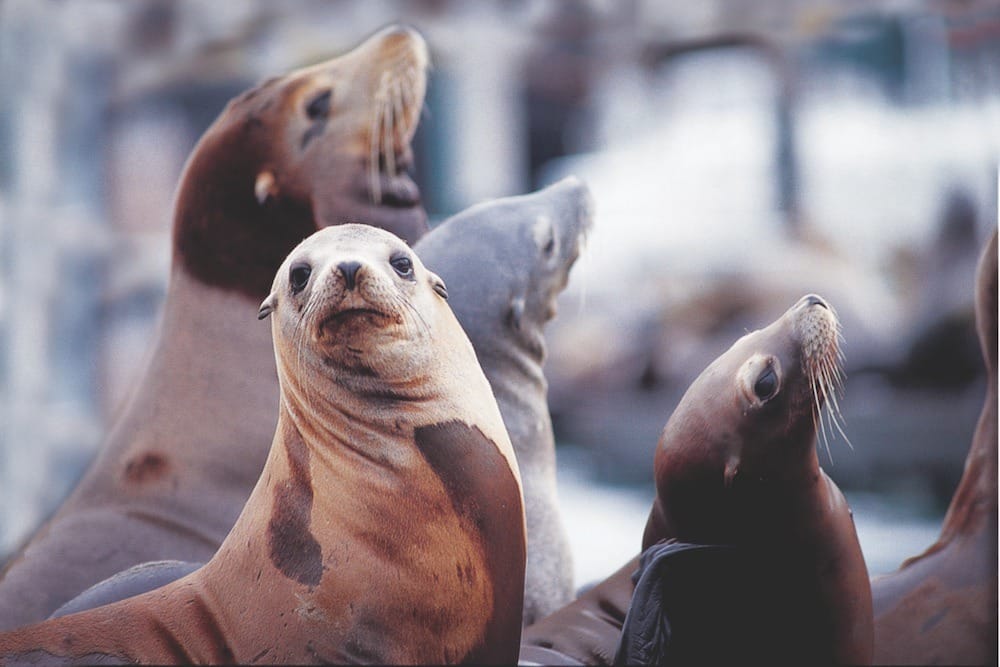 New Foodie Attractions with a World-Class View
New spots that target visitors' taste buds range from Hot Licks, a family-owned purveyor of hot sauces and all things spicy, to Trish's Chocolates, seller of house-made chocolate delights including truffles, turtles and chocolate dipped mini donuts. Also new is Scrumptious, which features specialty foods, food-related gifts and an array of exotic meats and snacks, and Lorenzo's Pizzeria, a new family style bistro featuring fresh artisanal pizzas, salads and a full bar with a memorable view of the Bay.
Among the most noticeable changes throughout Pier 39 is the expansion of al fresco dining, all blessedly free of nearby car traffic, allowing visitors to enjoy fresh seafood and a glass of wine while gazing at unobstructed sights of the San Francisco Bay including the Golden Gate Bridge, Alcatraz Island, the Bay Bridge and the City skyline. No matter where guests eat, they have a postcard view.
Fun Family Thrills
Because travel is increasingly about experiences, two attractions have opened during the past 18 months, including the Bay Plunge, which spins riders 40 feet up, providing a magnificent panoramic view of the Bay and the City. Riders are bounced, twisted and plummeted to the ground, and shot skyward toward the top once again. Also new is The Flyer Thrill Zone, which features three exciting fully immersive Virtual Reality adventures and two 30-minute Escape Rooms that easily fit into your day at PIER 39. While there, experience The Flyer, a theatre experience that will "fly" you through and over San Francisco's most popular sights, or on a second flying adventure that highlights the United States. Fans of tech-related thrills also will appreciate the 7D Experience laser-blasting game, although families that want their experiences less virtual and more reality can still board the double-decker San Francisco Carousel or find their way out of Magowan's Infinite Mirror Maze.
Perfect SF Tour Pit Stop
Newly opened paths at Fort Mason now make it possible to follow a coastal bike route from Pier 39 all the way to the Golden Gate Bridge and beyond. Ambitious explorers can get a set of wheels from Blazing Saddles Bike Rentals & Tours, bike over the bridge to Sausalito, and jump on a Blue & Gold ferry back to Pier 39 just in time for dinner. For out-of-towners (and even locals) looking to get reacquainted with the bay in a more relaxed fashion, Blue & Gold's offers a one-hour narrated "San Francisco Bay Cruise," offering some of the best photo spots in the entire Bay Area, as well as a 90-minute "Escape from the Rock" voyage that focuses on Alcatraz's history, culture and mysteries.
Other ways to reconnect with the Bay include on the 12 passenger Bay Voyager, a 28-foot RIB (rigid inflatable boat) that zips across the water; Adventure Cat Sailing Charters unfurl the sails for various trips in the predictable bay breezes; The classic 1958 cabin cruiser Wine Therapy, the only floating wine-tasting experience on the Bay; and AC Sailing SF, a racing vessel that sailed in one of the America's Cup regattas.
Location, Location, Location
If marine life is the goal, San Francisco Whale Tours travel to the Gulf of the Farallones National Marine Sanctuary on a thrilling expedition. For more of an up-close view, however, there's the basking sea lions who call Pier 39 home, as well as the Smithsonian-affiliated Aquarium of the Bay, where visitors can explore the Bay and its amazing sea creatures through underwater tunnels, habitats and interactive exhibits.
Recently added is the online reservation option for visitors who are driving to pay as little as $15 to park in the Pier 39 Garage for the day. Northern California residents should sign up for the Local Advantage Club to stay in the know and get special discounts. Get details at the Pier 39 website to learn about the new experiences and to start planning an adventure.
Pier 39 follows the most recent health protocols from the City and County of San Francisco to keep everyone safe. Please visit responsibly. pier39.com