Marin, your world away from the ordinary
Sometimes, a day off the beaten path is pretty impossible to beat.
Marin County is just that place, with weather that allows for mountain biking, hiking, kayaking, and sailing all year long. Plus there are more relaxed activities like whale watching, bird watching, garden tours, scenic painting photography and more. Whatever you hope to do in this great life of ours, we can help you find it here.
Popular Marin County Destinations
Golden Gate National Recreation Area and Marin Headlands​
Muir Woods National Monument
I grew up enjoying the outdoors, including hiking Mount Tam since I was five years old. Marin County is the last frontier in the Bay Area and over the years, Marin has stayed pretty wild.
Marin County
Visitor Information
Hotel & B&B Information
Local Restaurants
Attractions & Adventures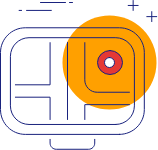 Insider Travel Tips
Take a video tour of Marin's most popular attractions & adventures.
All
County Tour
Outdoor Adventures
Nature
Restaurants
Girls Weekend
If there's anything you need for your visit to Marin County, please contact us. We'd love to hear from you.
Mark Essman
President & CEO
Gina Marr-Hiemstra
Vice President
Chrisitne Bohlke
Sales & Marketing Director
Deborah Albre
Creative Services Coordinator & Film Liaison
I grew up in Marin County north of San Francisco.
This place is amazing. It's literally a natural paradise.
~ Huey Lewis
Frequently Asked Questions
Looking forward to your trip to Marin Country but have some questions about the visit? Check out some of these frequently asked questions to help clarify your concerns or reach out to Marin Convention & Visitors Bureau.
Address: 1 Mitchell Blvd., STE B San Rafael, CA 94903
Hours: Monday – Thursday 9 a.m. to 5 p.m. and Friday 9 a.m. to 3 p.m.
Phone: 415-925-2060
Email: info@visitmarin.org