Guest Editor, Marcia Gagliardi of TableHopper gives us her perspective on the current San Francisco dining scene.
After fifteen arduous, exhausting, and downright bleak months of boarded-up windows, or spending money they didn't have on building parklets and buying propane heaters, or trying to keep the lights on by making comfort food with a skeleton crew and handing it to masked delivery drivers in takeout boxes, our beloved local restaurants are thankfully able to seat guests inside once again, serve dishes on actual plates, and vaccinated workers aren't as terrified to see your smile at the table. The F&B (food and beverage) industry has been hit incredibly, unfathomably hard by the pandemic: businesses are treading a sea of massive debt, and were forced to make so many difficult decisions, from laying off longtime employees who were like family, to figuring out how to stay open and keep their remaining employees safe, to choosing to hibernate their business until indoor dining returned, to throwing in the kitchen towel and closing permanently.
The pandemic presented such a harsh and downright inscrutable situation (WHEN WILL THIS END?) that even the most seasoned (and well-resourced) operators struggled mightily. As the months dragged on, they had to navigate ever-changing guidelines and restrictions about health and safety, indoor dining, outdoor dining, parklets, operating hours, the number of guests allowed at a table, indoor capacity, contact tracing, and cocktails to go, let alone figure out how to apply to the Paycheck Protection Program or the Restaurant Revitalization Fund (before it ran out), estimate how much takeout business they could do, and suddenly have a typically busy weekend wiped out with lousy weather.
Restaurants have been remarkably resilient and adapting the best they can, turning their dining rooms into what looks like takeout box factories, to changing their menu so dishes can withstand a 45-minute transit time to your front door, while cooking for numerous charitable organizations feeding our many communities in need. We saw sushi restaurants known for their omakase nigiri — like Wako, Ju-Ni, and Kuma — offering chirashi for takeout instead; One Market launched Mark 'n Mike's, their New York-style deli dream pop-up inside the restaurant; Nopa added fried chicken to their menu, and offered their famed custard French toast as a brunch kit so you could make it at home. We saw batched cocktails to go, meal kits, family meals, assemble-your-own tasting menus, meet-the-chef (or winemaker or distiller or bartender) Zoom tastings and dinner parties, and numerous restaurants selling items for your larder, from tomato sauce to frozen dumplings.
Countless laid-off cooks and restaurant industry folks launched pop-ups out of their home (or vacant restaurant kitchens) and created cult pandemic items to try, like Basuku's Japanese-inspired Basque cheesecake, or the Jina Bakes kalbijjim (braised short-rib) croissant in collaboration with Daeho restaurant in Japantown. Thanks to the power of social media, many pop-ups built enough of a dedicated fan base that they're now opening brick-and-mortar locations.
One of the biggest issues with the current reopening is there aren't enough workers, from back of house to front of house. Many industry folks left the Bay Area, or have had enough with the grueling and often thankless working conditions and changed careers. With all the guests eager to eat inside (and booking large parties of vaccinated friends), many short-staffed restaurants only have limited reservations available, and are having to taper off their takeout options. Be patient and understanding — restaurants need our business, but are under a great deal of stress. There are so many things we don't see, like issues with food and beverage supplies, spiking costs of certain items, delayed shipments from abroad, and long waitlists for a repair guy to come out and fix their oven.
Even with all these operational challenges, and tragic closures, we still have new SF restaurants that have recently opened, reopened, or were updated. Here's a hit list of five places to visit and support.
Where to Eat in San Francisco, Now
La Cocina Municipal Marketplace: this visionary project is the country's first women-led food hall, featuring seven La Cocina entrepreneurs (all working class women of color and immigrant women entrepreneurs) with kiosks in the Marketplace. From handmade pupusas to gumbo to a Senegalese muffuletta, every delicious dish has a story behind it — have fun exploring (it just opened for indoor dining!). 332 Golden Gate Ave.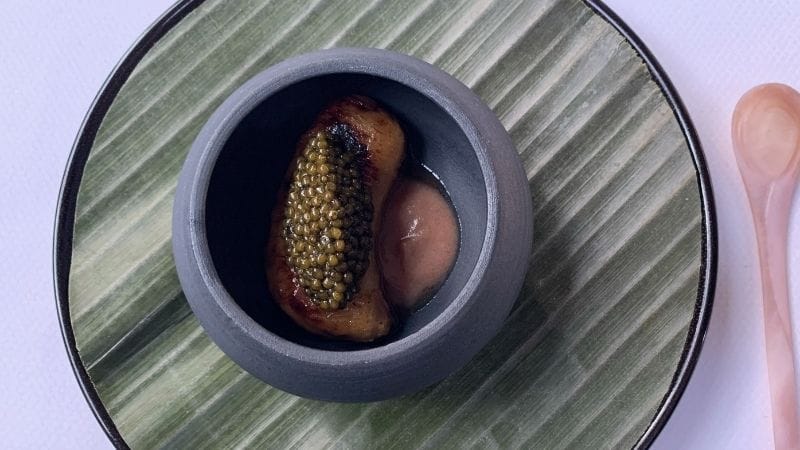 Californios: there's nothing like a return to fine dining, and the experience on the garden patio at their new SoMa location offers a spectacular welcome back. Chef-owner Val Cantu's engaging tasting menu presents Mexican dishes and California ingredients in an exquisitely considered (and playful) light; it's a feast for the senses. 355 11th St.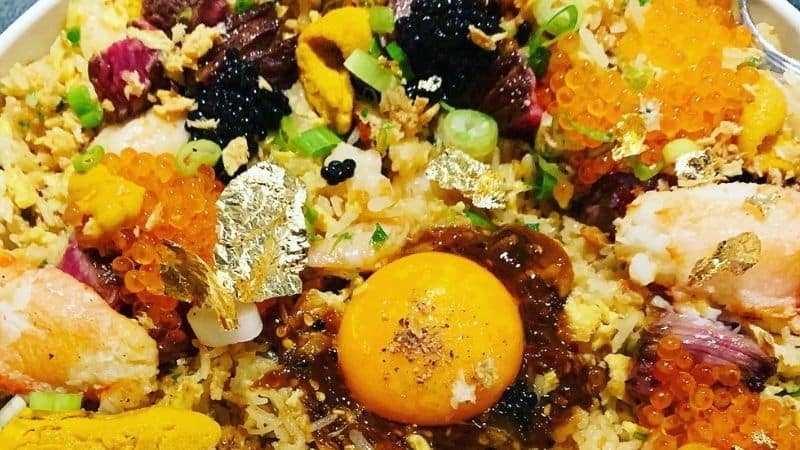 Lily: chef Rob Lam (full disclosure: a good friend of mine) is making some of the most flavor-packed Vietnamese food at this Inner Richmond spot that opened for takeout during the pandemic. Now we can dine inside and admire the stylish interior while feasting on deluxe crab fried rice with uni and ikura and exploring the wine list (by James Yu of Great China). 225 Clement St.
Reem's California: after opening just one week before the initial pandemic shutdown, then closing, then reopening for takeout, and then closing again when the oven exploded last December, Reem Assil's Arab bakery in the Mission is admirably open once again, serving housemade breads, mezze, sandwiches, and sweets that all have the taste of resilience hard-baked in them. 2901 Mission St.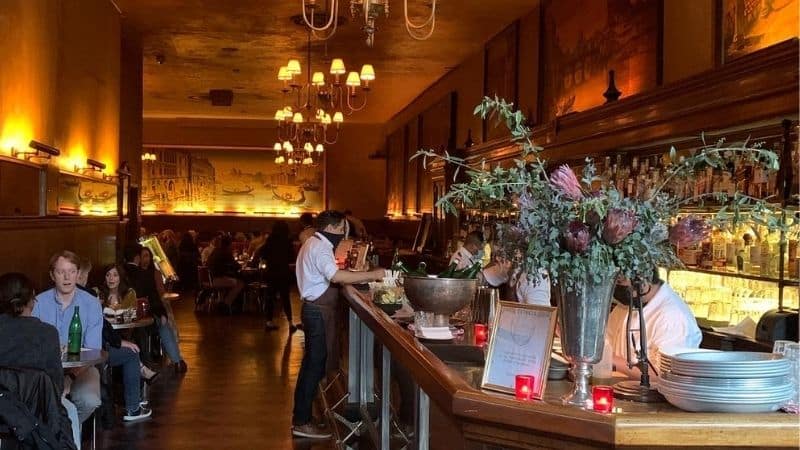 Tosca Cafe: this North Beach classic (102 years and counting!) has reopened under new ownership, featuring a lovingly updated interior, a charming parklet, and an elevated Italian menu from chef-partner Nancy Oakes and chef de cuisine Bam Liu, with soft-shell crab alla chitarra, lamb ragù with polenta, and brunch service (for the first time ever). 242 Columbus Ave.