Considering the lump of coal that Santa Covid brought California last year, including a statewide return to quarantine at the beginning of December 2020, it's little wonder that people are ready to revel in the holidays this year with a little gusto. And the good news is that there is no shortage of ways to celebrate and soak up the season, including many outdoor options, from interactive light shows to holiday market shopping to tree-lighting. So lace up the skates and dig out the ugly sweater and pick from our list of what to do for the holidays in the Bay Area. Call ahead to verify ticket availability and any restrictions.
Featured Photo: Courtesy of Union Square Ice Rink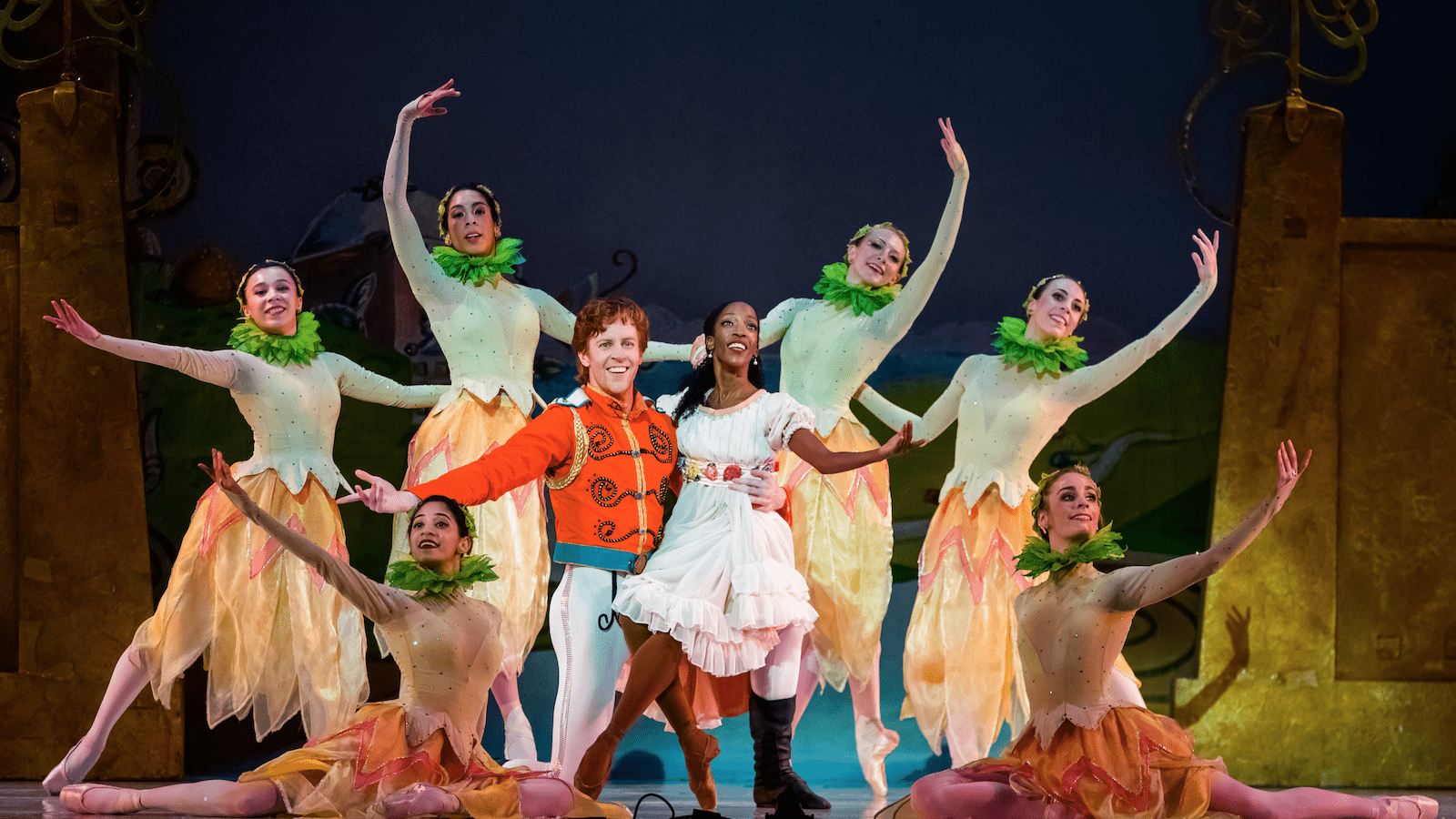 Holiday-related performing arts cover a wide range of tastes, including beloved standards such as BroadwaySF's Tony-winning production of "A Christmas Carol," at the Golden Gate Theatre, Nov. 26 to Dec. 26; as well as the Oakland Ballet's "The Nutcracker," with music by the Oakland Symphony and the Piedmont East Bay Children's Choir.
Among the less traditional performances are: a bluesy, jazzy Holiday Party at Yoshi's on Christmas Eve featuring guitarist and singer Alvon Johnson, formerly of the Coasters; Smuin's "The Christmas Ballet," with modern-dance interpretations of holiday classics, Dec. 16 to 26 at the Yerba Buena Center for the Arts Theater; and the San Francisco Gay Men's Chorus' annual "Home for the Holidays," with three shows on Christmas Eve at the Castro Theater. 
For those who prefer holiday cheer from Hollywood, Ghirardelli Square will be host to screenings of the comedy "National Lampoon's Christmas Vacation" on Dec. 17 in the Fountain Plaza, presented by the Cheese School of San Francisco; and "Elf," on Dec. 23 in the SF Brewing Co. Beer Garden.
There are more ways this year to interpret the phrase "Christmas lights," including an expanded version of Charles Gadeken's "Entwined," an immersive and interactive outdoor light installation at Peacock Meadow, Golden Gate Park, now through Feb. 1, 2022.
In San Jose at lake Cunningham Park is "Blinky's Illuminated Holiday Magical Musical Drive-Thru," featuring hundreds of synchronized light shows, themed "lands," and a holiday food fair at the end, running now through Jan. 9, 2022.
The Exploratorium's seasonal "Glow: Discover the Art of Light," which runs through Jan. 30, 2022, features the work of eight artists who reimagined how we look at light with luminous sculptures; and at the Oakland Zoo, see wildlife in a whole new light during "Glowfari," a lantern festival featuring oversized, illuminated animals throughout the park now through Jan. 30, 2022.
Now through Jan. 9, San Francisco's Pier 39 is offering a new take on lighting the holiday tree with nightly light-and-music shows that transforms the 60-foot white fir Christmas tree into a kaleidoscope of swirling colors.
Jack London Square in Oakland will host its annual Holiday Tree Lighting on Dec. 11, featuring laser shows and live music by Oakland Interfaith Gospel Choir, and the Merrie Old Christmas carolers.
On display at Ghirardelli Square through Dec. 27 are 11 unique trees designed by students from the Academy of Art University (spoiler alert: the School of Fashion won this year).
And if your holiday tastes skew a little sweeter, the Fairmont San Francisco hotel has resumed the tradition of building a two-story, life-size gingerbread house that is 22 feet high, 23 feet wide and full of thousands of bricks, a ton of royal icing and candy décor.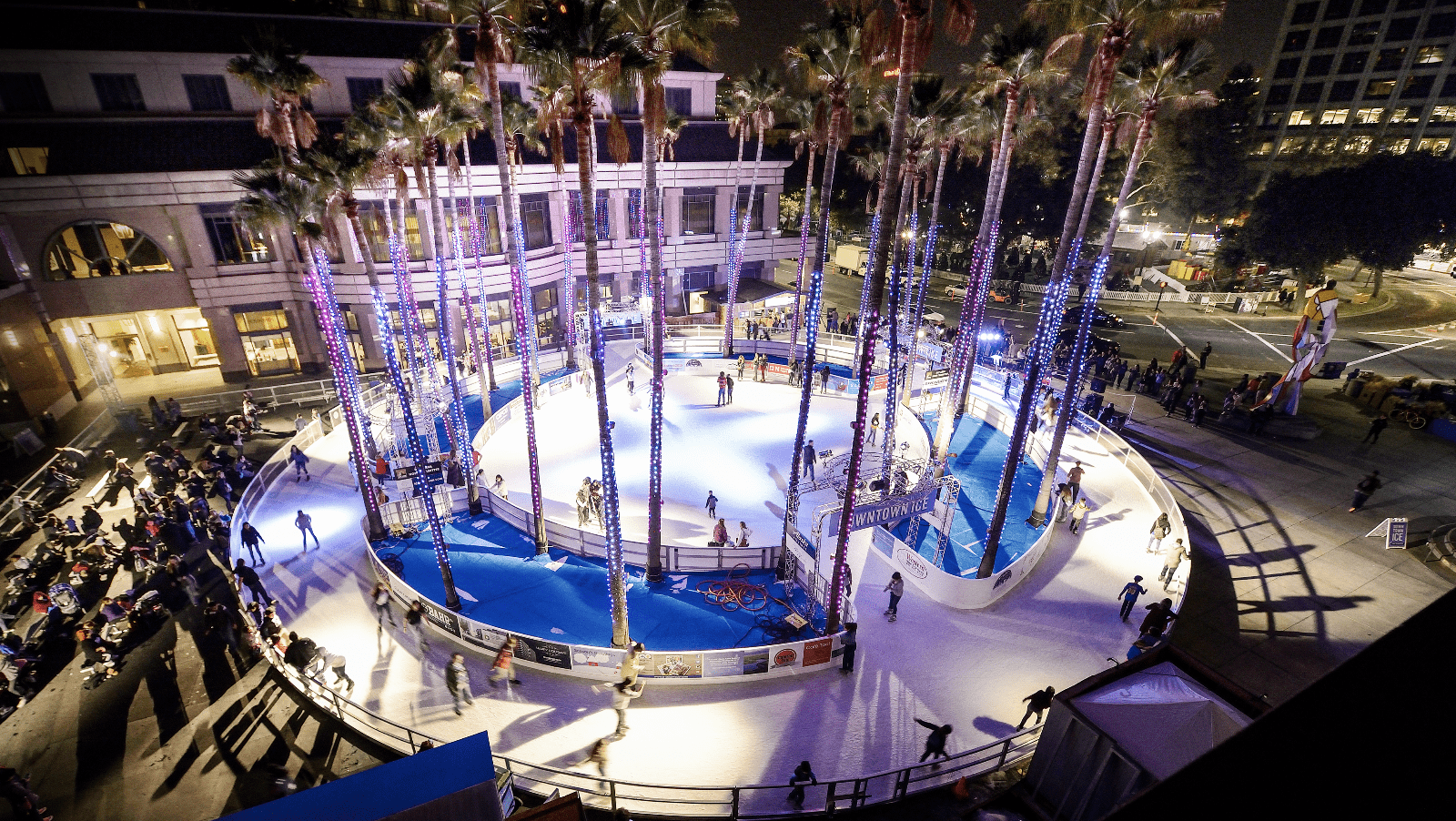 If gliding on the ice (or in some cases, faux ice) is more your speed, there are outdoor options throughout the Bay Area, including: the Holiday Ice Rink in Union Square in San Francisco, which operates through Jan. 17; and the Kristi Yamaguchi Downtown Ice in San Jose, which is open until Jan. 9. In Santa Rosa, the Redwood Empire Ice Arena will have an outdoor rink for public skating and for performances by the Redwood Ice Theatre Company on Dec. 18 and 19.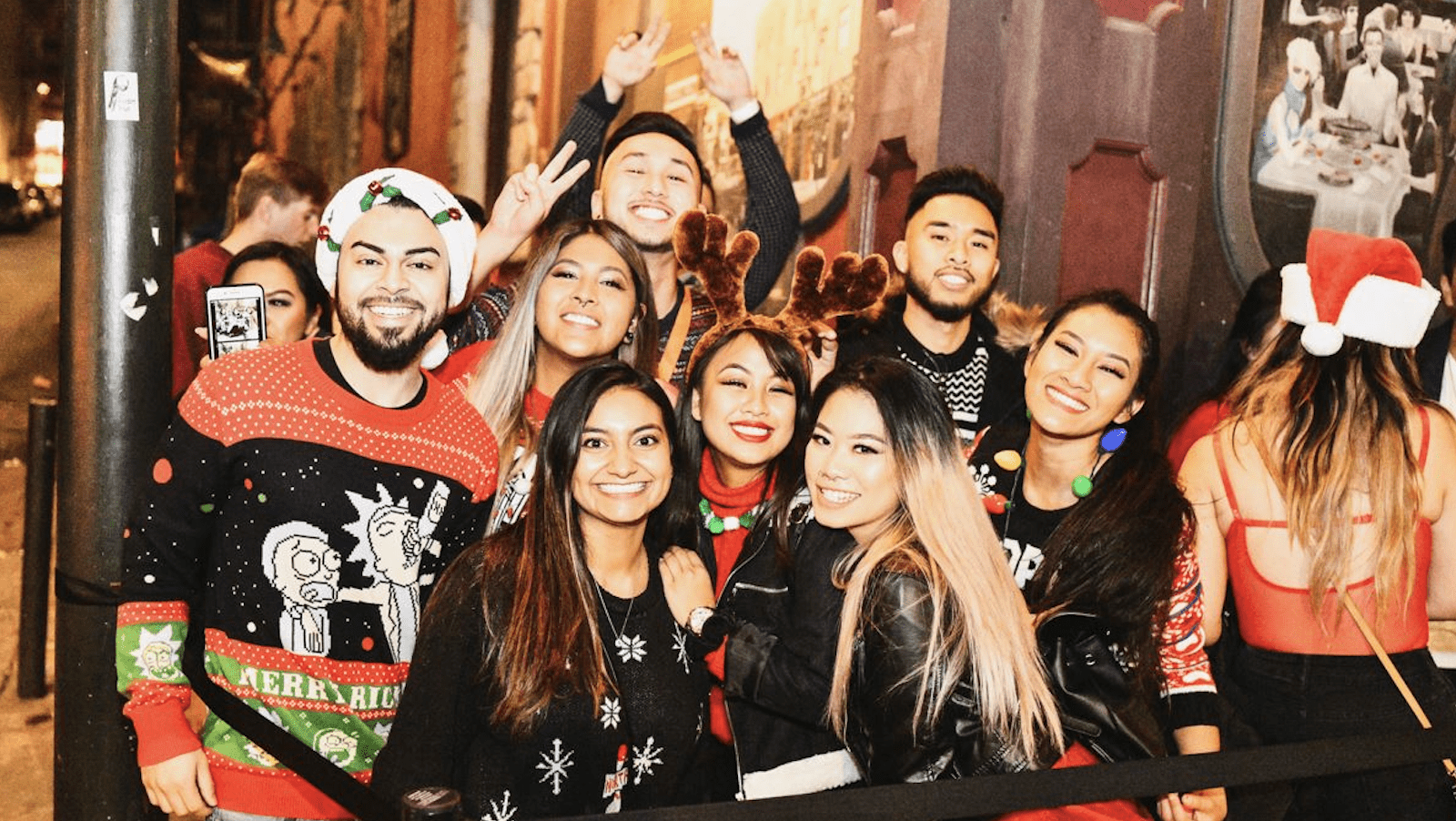 It's that time of year again to dig out the winter-cliche clothing and show it off at events including: the annual San Francisco Ugly Sweater Pub Crawl (aka SweaterCon), on Dec. 18 that follows a trail of Polk Street Bars; and the Ugly Sweater Contest on Dec. 18 at SF Brewing Co. in Ghirardelli Square. Not enough? Head over the Alameda for the Ugly Sweater Christmas Party at Swell Bar on Dec. 16, with drink specials, door prizes and, yes, more hideous sweaters.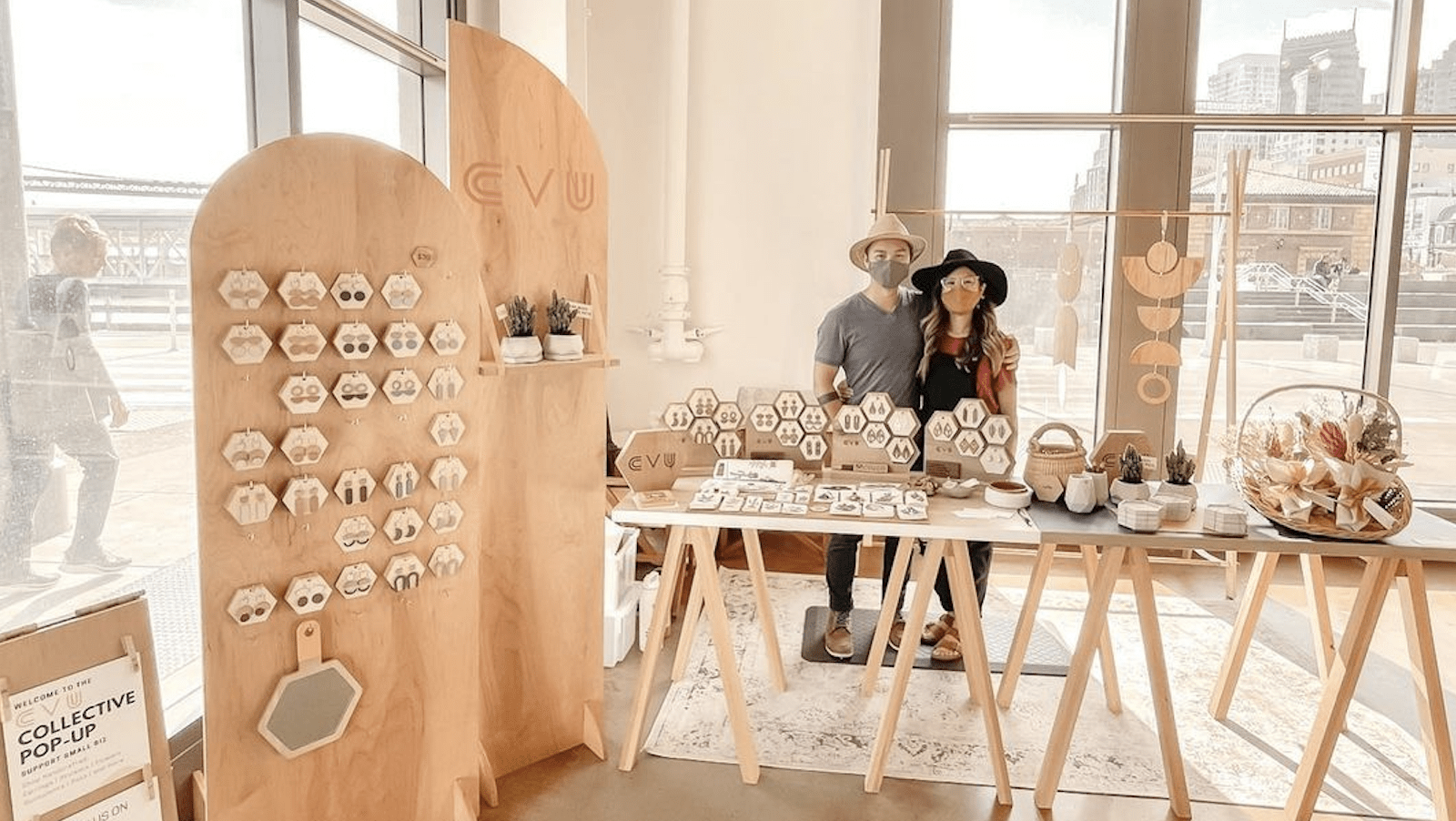 And if there's still a little shopping to do, events at Ghirardelli Square offer up a chance for unique gift-giving, including the S.F. Etsy Holiday Market and DIY Crafts, a pop-up market on Dec. 15 that features local handmade items, as well as a chance to make your own (register in advance). Also at Ghirardelli Square, the return of the Annual Chocolate Warehouse Sale on Dec. 10 – 12, with large stocks of chocolate square assortments, baking supplies and chocolate objects not available elsewhere.
Down the Embarcadero, visit the "Fog City Flea" Holiday Market inside the Ferry Building on Dec. 10 – 12, a collection of more than 20 vendors with locally made and found objects, including vintage apparel, ceramics and artwork.
The holidays offer opportunities to experience San Francisco from different angles while most of the crowds are focused on shopping and seasonal events. Get a drone's-eye view of the Bay Area, the Golden Gate Bridge and the city's charms with a tour from SeaPlane Adventures, or get closer to the ground, but at a more leisurely pace than in a car by taking a Blazing Saddles Bike Tour, which offers a variety of routes and experience levels.
And if you're looking for a sense of wonder going into 2022, visit the Exploratorium, with its dozens of interactive and immersive exhibits covering a wide range of science and imagination; then make your way up the Embarcadero the Aquarium of the Bay, a learning center that focuses on underwater life and ecosystems from the Sierra to the sea.