Coit Tower, a 20-story reinforced concrete tower high atop Telegraph Hill is a staple of San Francisco's skyline. So why, how and when did it get there?
Featured Photo: Courtesy of Garrett Overheul via Unsplash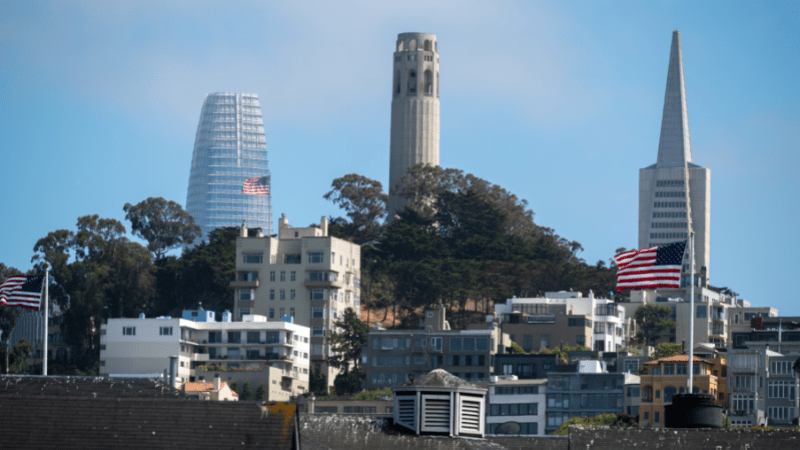 If nothing else, Lillie Hitchcock Coit was a character. As a teenager, she witnessed volunteers of Knickerbocker Engine Company Number 5 respond to a fire and, when their shorthanded crew couldn't make the steep climb up Telegraph Hill, she recruited bystanders who helped push the equipment up the steep grade. From then on she was "Firebelle Lil," the engine company's mascot and, in her mid-thirties, was made an honorary member of Engine Company Number 5.
Adding to her colorful lifestyle, once she divorced Howard Coit, Lillie was known to smoke cigars, wear pants and gamble in the parlors of nearby North Beach. Lillie had a handsome inheritance which, when she died in 1929, was partially directed to the beautification of San Francisco, the city she loved. Shortly thereafter, a group of city fathers decided that a tall tower on Telegraph Hill would best serve Lillie's desire. Hence, San Francisco has its Coit Tower.
Completed in 1933, Coit Tower rises 210 feet into the city's impressive skyline as a quintessential example of Art Deco architecture. (All sources insist it was not designed to resemble the nozzle of a fire hose as many urban legends claim.) The 360-degree view from the top deck of Coit Tower, reached via an almost 90-year-old elevator, includes Angel, Alcatraz and Treasure Islands; the Golden Gate, Oakland-San Francisco Bay and Richmond-San Rafael Bridges; and cities and mountains from Marin to Berkeley to Oakland and all of San Francisco.
Coit Tower is open daily from 10am to 6pm at 1 Telegraph Hill — the phone is 415.249.0995. It is served by a Muni bus and, for the adventuresome, the steep Greenwich Steps, all 357 of them, lead visitors from the Embarcadero straight up Telegraph Hill to Coit Tower.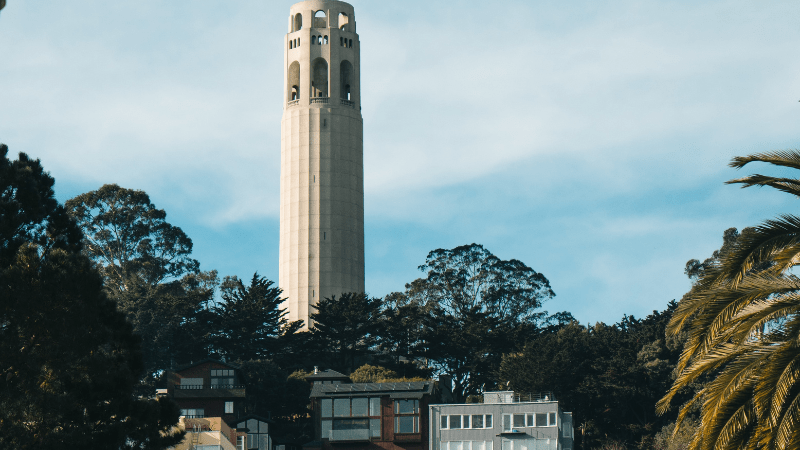 If the panoramic view from Coit Tower is spectacular, the 25 Social Realism murals lining its inside walls are colorful and engaging. They show Depression-era San Francisco at both work and play. Docent-led tours operate on a regular basis and give insight as to their artists and the scenes depicted. sfrecpark.org