Featured Photo: Calaveras Big Trees State Park/Marelbu via Wikimedia Commons
One of the most underrated and inexpensive tourist destinations in the state, California's Gold Country is a winning combination of Old West ambiance, affordable B&Bs, and outdoor adventures galore. My dad used to take my sisters and me up to Gold Country when we were kids and I still remember what a great time we had panning for gold on the banks of a creek, exploring the spooky caverns, and riding on steam trains. Believe me, a weekend getaway to the Gold Country is one of the best adventures a kid can have.
The World's Biggest Trees
In Calaveras County, near the friendly town of Murphys — a great place to stay the night — is the Calaveras Big Trees State Park where you can see giant sequoias that are among the biggest and oldest living things on earth. Like walking across the Golden Gate Bridge, standing among these gargantuan natural monuments is just one of those things you must experience at least once in your life. The park is also a very popular destination for hiking, wildlife viewing, and fishing along the Stanislaus River, and admission is only $10 per car.
Authentic Gold Mining Towns
A few miles north of Sonora in Tuolumne County, is Columbia State Historic Park, the best-maintained Gold Rush town in the Mother Lode (and one of the most popular, so expect crowds in the summer). At one point, this boisterous mining town was the state's second-largest city with an estimated population of 25,000 to 30,000 people. When gold mining no longer panned out in the 1860s, most of the town's residents departed, leaving much of the mining equipment and buildings in place. In 1945, the town's business district became a state park. As a result, Columbia has been preserved and functions much as it did in the Gold Rush-era, with stagecoach rides, Western-style Victorian hotels and saloons, a newspaper office, a blacksmith's forge, a Wells Fargo express office, and numerous other relics of California's early mining days. 
Also in Tuolumne County, about four miles southwest of Sonora on Highway 49 is Jamestown, a four-block-long town of old-fashioned storefronts and rustic hotels. The town's played a starring role in classic western films such Butch Cassidy and the Sundance Kid thanks to abundance of buildings that date back to the late 1800s.
One of my favorite things to do here is take gold panning lessons at Jamestown's Gold Prospecting Adventures, where you can learn how to pan for gold at nearby Woods Creek. It only costs $50 and yes, you get to keep the gold you find.
One of my favorite Gold Country towns is also home to one of the Gold Country's most popular attractions — Railtown 1897 State Historic Park — a train buff's paradise featuring trains and a working roundhouse. Hollywood is also a big fan. The trains were used in many a movie and television show, including High Noon, Little House on the Prairie, Bonanza, and My Little Chickadee. 
One of the park's highlights is taking a ride on a historic steam or diesel locomotive through California's scenic Gold Country. The six-mile, 45-minute trips are offered select days, April through September. Cost is $15 for adults and $100 for kids 17 and younger.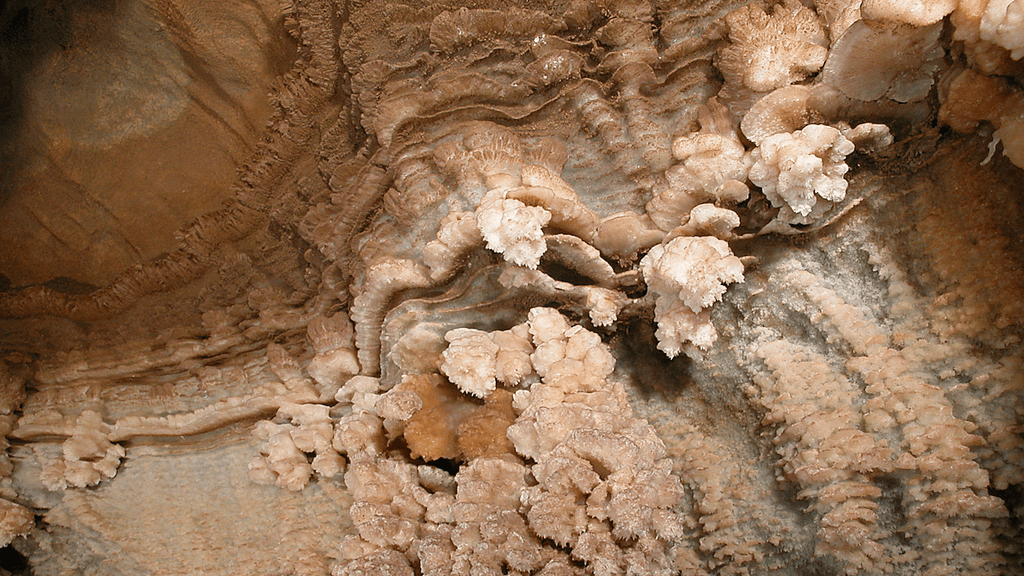 About a dozen miles east of Jackson in Amador County, is the enchantingly dilapidated town of Volcano, home of the Black Chasm Cavern, a ginormous cavern filled with stalactites, stalagmites, and rare helictite crystals. If fact, it's so impressive it's been designated a National Natural Landmark by the National Park Service. 
Most locals in California don't even know these amazing crystal caverns exist, which makes the fascinating tour — which follows a series of platforms, stairs, and walkways to preserve the cave environment — all the more interesting.