In the United States, February is the month where we recognize the contributions and sacrifices of African Americans who have helped shape the nation. As a locally-driven company based in the Bay Area, we're proud to celebrate all the people — whether they're in hospitality, the restaurant industry, taking care of parks, volunteering or otherwise — who contribute to uplifting and making their communities so special. It's true that the whole is greater than the sum of its parts.
With this in mind, in honor of Black History month, we'd like to shine a light on historical Bay Area figures whose efforts cleared a path for a brighter, more equitable future, as well as those who are continuing to carry the torch and making history in their own right. 
There's no denying the impact San Francisco residents Mary Ellen Pleasant and Nadine Burke Harris have made — learn more about their contributions to history below.
Feature image: Street mural on Fulton Street in San Francisco/Cmichel67 Wikimedia Commons
There's a good chance you've heard of Mary Ellen Pleasant if: a. You live in San Francisco, or b. Watch Comedy Central. Pleasant's story was covered — albeit sloppily — in a popular episode of Drunk History. But her contributions to society go beyond being a "rich, Black abolitionist." She came to San Francisco from New England at the height of the Gold Rush and invested in properties. Pleasant owned buildings in Oakland and San Francisco, and opened laundries and boardinghouses that were mostly staffed by Black people.
When a streetcar driver refused to stop for her she sued the company for denying service to Black citizens. The case went to California Supreme Court, which declared segregation on streetcars to be unconstitutional. A wealthy woman, in 1890 she listed her profession as "capitalist" in the census, but chose to hone her business savvy by working as a housekeeper for powerful San Francisco families to gather investment advice.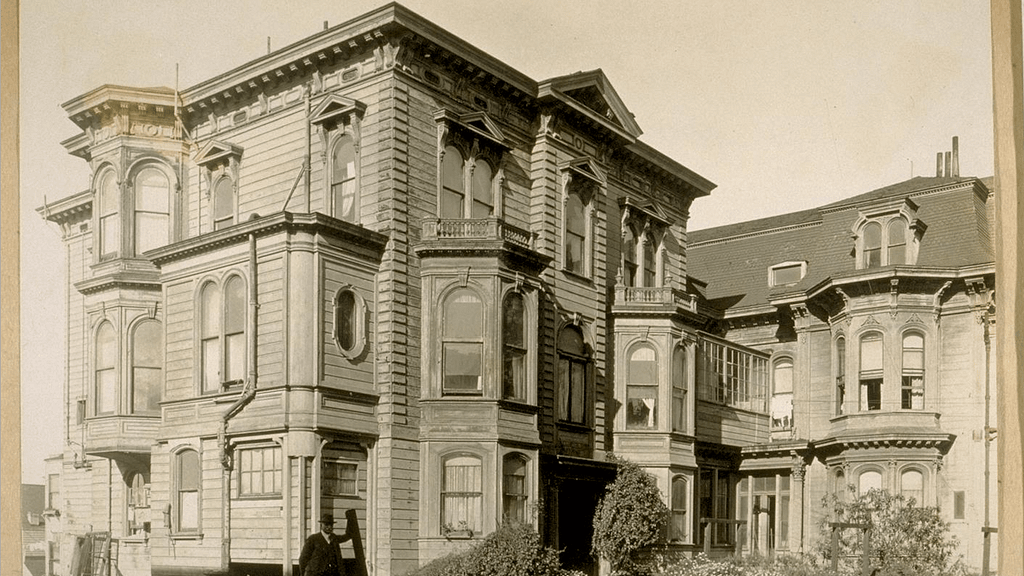 But her money and connections did not shield her from trouble. Pleasant's final years were spent dealing with fallout over her relationship with Thomas Bell — a well-to-do business partner who she resided with on the corner of Bush and Octavia. She spent her money, developed the plans, and built a large mansion that outwardly was to seem as if it was the Bell's residence. After Thomas Bell died in 1892, she had lost most of her estate and was deemed insolvent.
Her former mansion was eventually demolished and is now the Mary Ellen Pleasant Memorial Park. Six old eucalyptus trees planted that once stood within her gardens can still be seen next to the historical marker put up in her memory on the corner.
Nadine Burke Harris made history when she was appointed as California's first surgeon general in January 2019 by Governor Gavin Newsom. However, the pediatrician's career started in San Francisco a decade and a half prior to her taking on this preeminent role. Burke Harris joined the California Pacific Medical Center (CPMC) staff in 2005 and was tasked with developing programs to end health disparities in San Francisco — with support from CPMC, two years later Burke Harris became the medical director and founding physician of the Bayview Child Health Center. 
From 2010 to 2012, she co-founded the Adverse Childhood Experiences project in the Bayview-Hunters Point neighborhood in San Francisco, with colleagues Daniel Lurie from Tipping Point Foundation, Victor G. Carrion, Lenore Anderson, Lisa Pritzker, Katie Albright and future Vice President of the United States Kamala Harris. This spawned 2012's Center for Youth Wellness which integrates primary health care, mental health and wellness, research, policy, education, and community and family support services to children and families. On top of all of this, Burke Harris is also an advisory council member for Hillary Rodham Clinton's Clinton Foundation's Too Small to Fail campaign. She retired from her role February 1, 2022.
Celebrate Black History Month in the Bay Area