The Monterey Bay Area hosts a disproportionate amount of festivals for its modest size, and October proves to be one of the most eventful months yet, which syncs nicely with some of the better weather of the year.  
Here appear our top picks for the month, in chronological order:
Featured Photo: Courtesy of @ButterflyDaysPG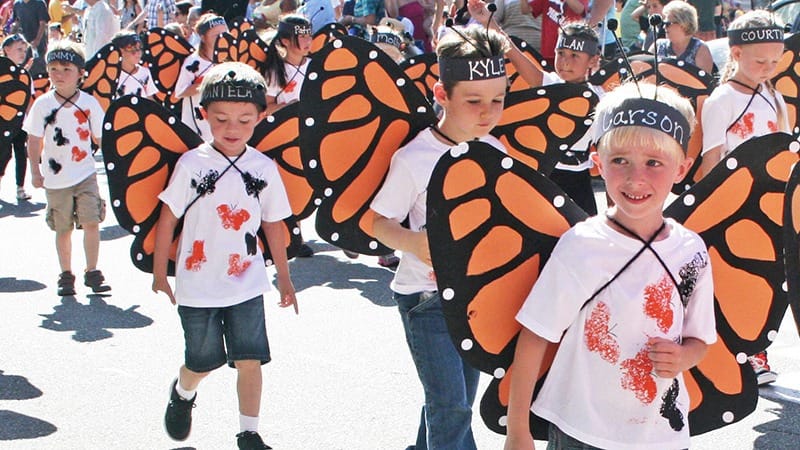 Butterfly Days Pacific Grove
On Friday, America's Last Home Town's downtown takes on a "carnivalesque" atmosphere with street entertainers and music. Saturday stars the Butterfly Parade and Bazaar followed by a treasure hunt through town with participating businesses offering specials, with a sunset tasting at Point Pinos Lighthouse. Sunday hosts more downtown promotions and a lecture by author David Laws based on his book, Secret Monterey. 
More at: butterflydayspg.org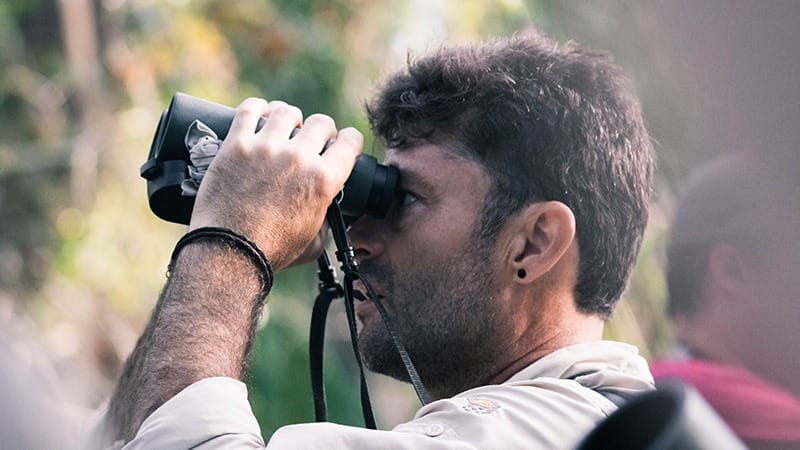 Monterey Bay Festival of Birds
Three days of programming sweep together field trips, workshops, family-fun activities, craft and food vendors, theatrical performances and keynote speakers in the cities of Santa Cruz, Watsonville, Salinas, and Monterey.
More at: birdschoolproject.org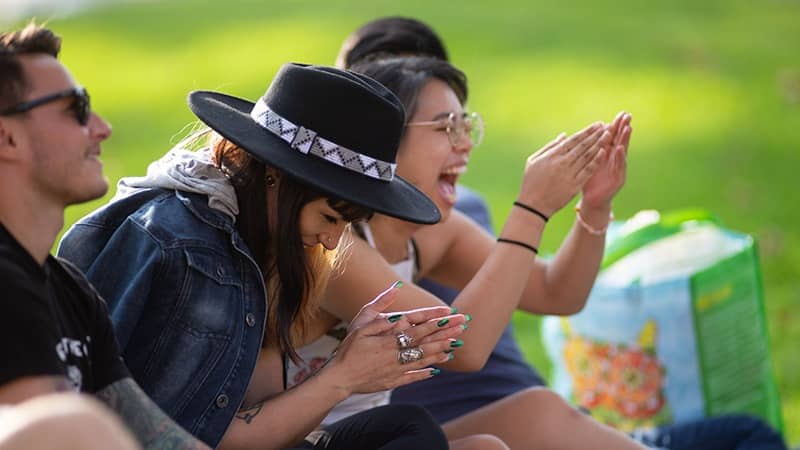 Santa Cruz Comedy Festival
Two hours of headliners jump on the mic outdoors in London Nelson park in downtown Santa Cruz. Gates open at 3pm (show starts at 4pm) for vegan tacos. Attendees can also pack their own food and spread out on the expansive lawn. Pro tip: Bring a blanket and/or folding chair.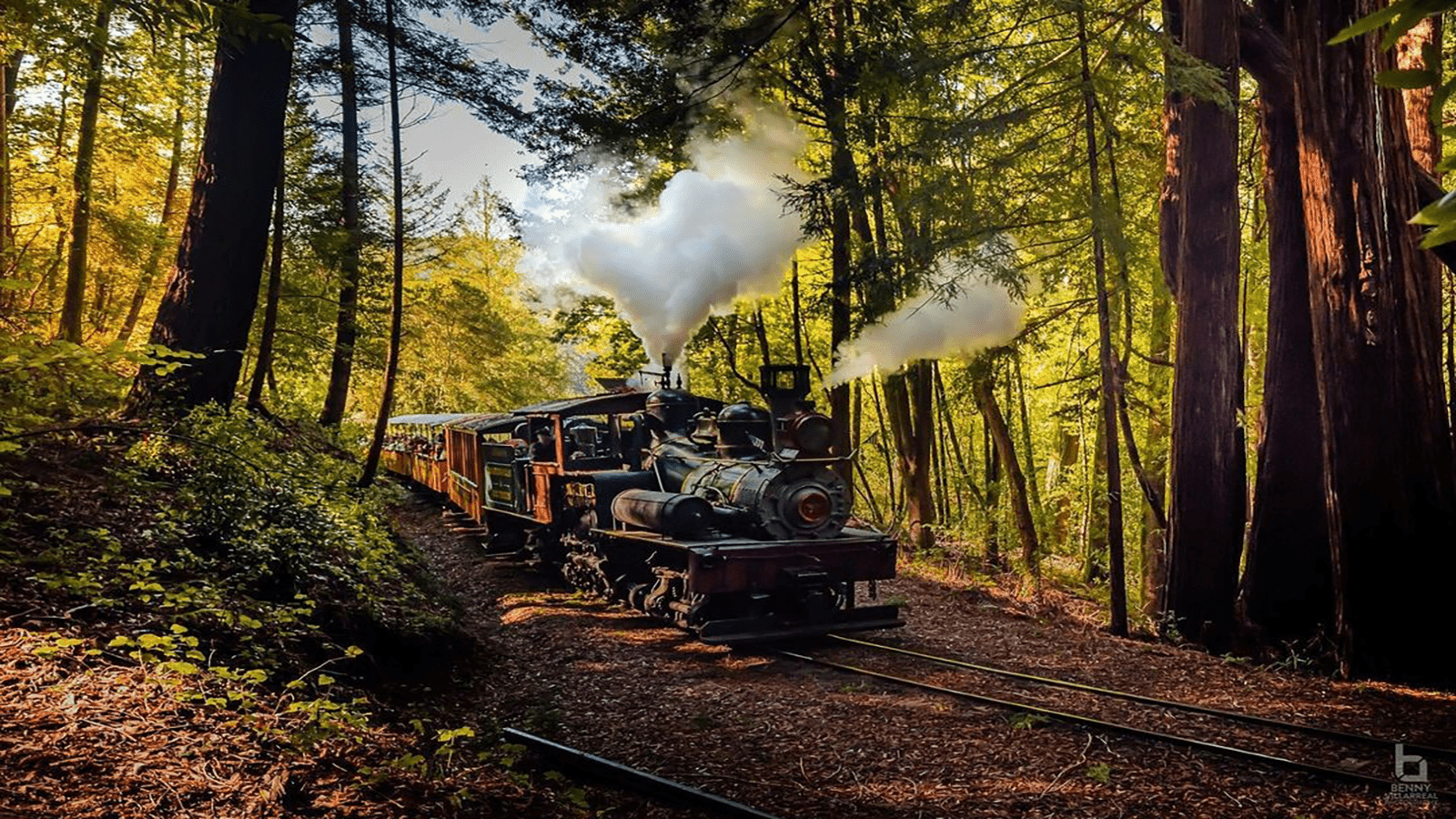 Roaring Camp Brewgrass Festival
Local breweries pair craft beer with music from a range of bluegrass artists and food from stand out local food trucks. Plus there's a VIP Brewgrass Tasting Train round trip from Santa Cruz to Roaring Camp.
More at: roaringcamp.com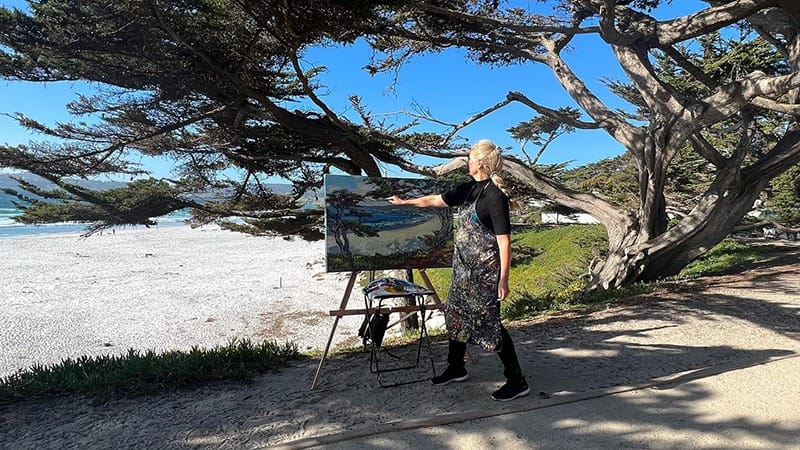 A full 15 different artist-owned venues honor Carmel-by-the-Sea's bohemian history with open houses. Patricia Qualls Gallery, Bennett Sculpture Gallery and Carmel Art Association rank among those spots to prioritize.
More at: carmelartwalk.com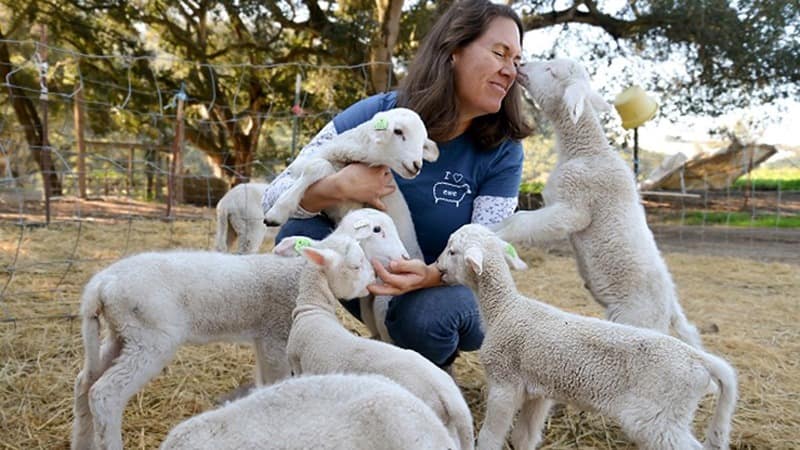 Santa Cruz Open Farm Tours
The behind-the-scenes look into the region's working agricultural landscape introduces attendees to farmers, spotlights sustainable practices and presents unique diversions reflecting the character of all 15 participating farms. At one stop that may mean pressing apples for fresh juice, at another it might involve tasting 10 varieties of figs.
More at: openfarmtours.com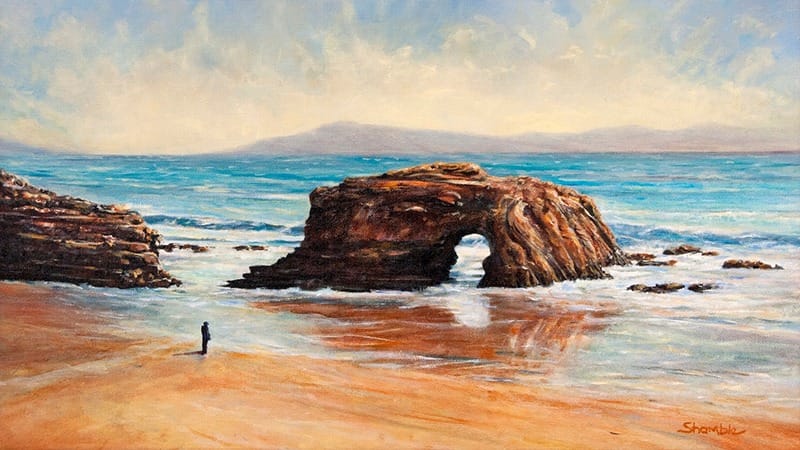 Monterey County Artists Open Studio Tour
The magic number here is 100, as 100 different artists and organizations throw open their doors across two weekends. So bring on the paintings, the printmaking, the drawings, the mixed media, the photography, the sculpture, the jewelry, the ceramics, the textiles, the glass arts, the metal work and more. Free catalogs and maps for the 30th annual publish in local periodicals week one.
More at: artshabitat.org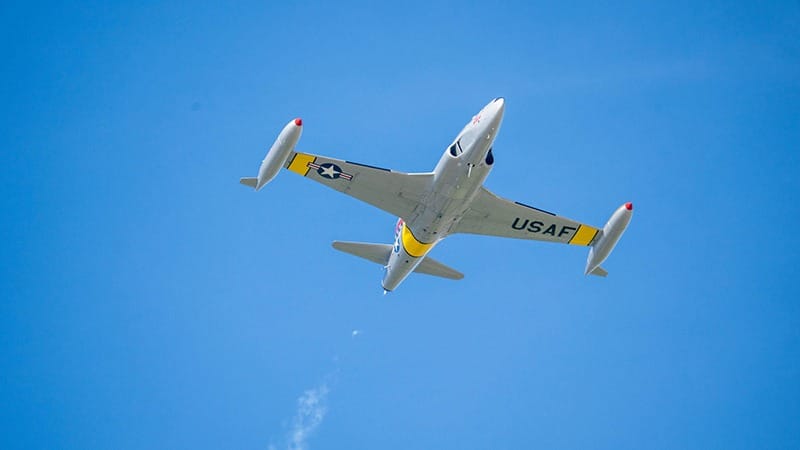 California International Airshow Salinas
A loaded lineup includes the Canadian Forces Snowbirds, U.S. Air Force Lightning II Demonstration Team, Jon Melby, Brad Wursten, Anna Serbinenko, Eric Tucker and more. And there's other non-aerial action at work, with dueling monster trucks, a jet fire truck, The Wall of Fire and Mavericks culinary lounge all bringing the heat.
More at: salinasairshow.com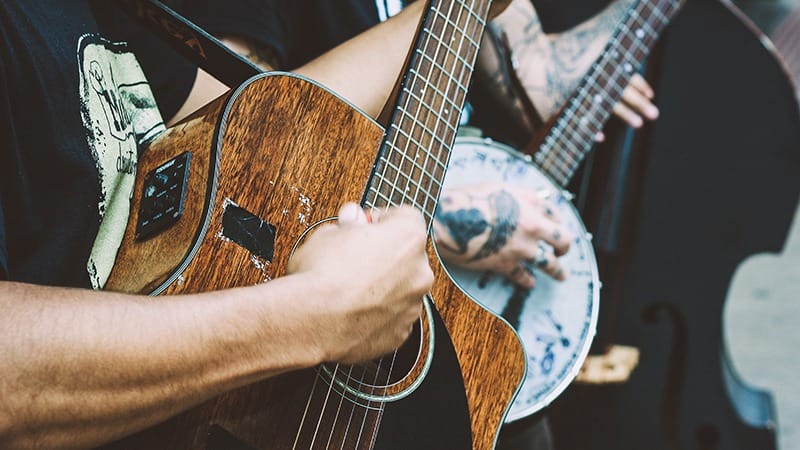 Rebels and Renegades Music Festival
Cody Jinks and Trampled by Turtles lead a deep roster of country acts appearing at the legendary Monterey County Fairgrounds. Also taking the stage: Orville Peck, Nikki Lane, Amigo the Devil, The Cadillac Three, Shane Smith & the Saints and more.
More at: rebelsandrenegadesfest.com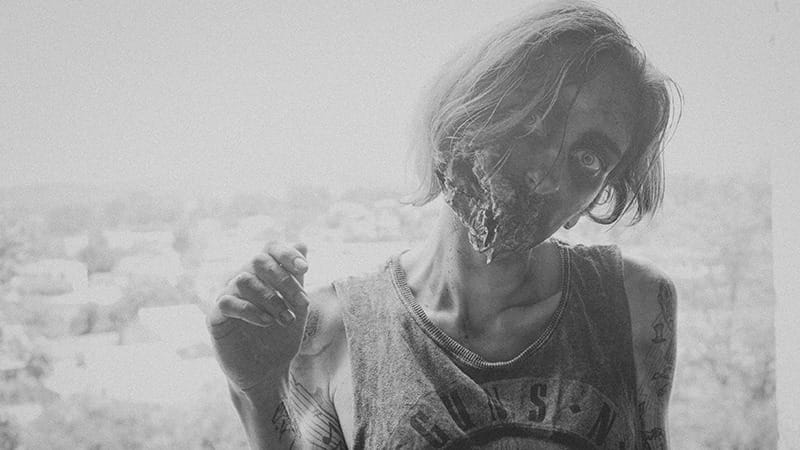 The eighth annual covers two courses: a demanding 5K Zombie Crawl (3.1 miles of steep hills) and a more mellow 2K Survivor Stroll (a flat stretch ideal for strollers and youngsters). After the race — wherein all participants are encouraged to dress like zombies — come tacos and hang time with the Zombie Firefighters. Meanwhile public safety officials host an emergency preparedness fair in anticipation of the next zombie apocalypse or other disasters.
More at: raceroster.com/events
Halloween at the Boardwalk
Trick-or-treating headlines the spooktacular Boardwalk fun, and there's a costume contest and walk-through "Frightwalk" under the landmark pier. Live the song and live the dream. 
More at: beachboardwalk.com/halloween
Looking to see what's happening right now on the Monterey Peninsula? Our comprehensive list of venues across the city below will help you find what you need to know what's going on.