November is full of exciting and festive events of all sorts. From a festival for coffee aficionados to Dia De Los Muertos, you sure don't want to miss out on all the fun! Make this month an eventful one before the holiday season arrives.
We've done the deep research for you on the best things to do in San Francisco including museums, cultural events and food tours and more. Speaking of food, we also have an extensive list of our best restaurants in San Francisco, and if you're planning a weekend, the best places to stay. Take a peek below and join in on all the fun!
Featured Photo: Courtesy of BroadwaySF
Holiday Ice Rink at Union Square
November 1 – January 15, 2024
Set in San Francisco's iconic Union Square, this ice rink — the only outdoor one in the city — kicks off its season of outdoor skating and special on-ice events with an opening celebration on November 1. 
More info: unionsquareicerink.com
Day of the Dead: Festival of Altars
The Marigold Project's Dia De Los Muertos celebration (aka Day of the Dead) honors the dead and celebrates the circle of life. Come celebrate the annual tradition at Potrero Del Sol Park to view or build your very own altar. If you plan on doing so, please bring flowers, 8-inch glass prayer candles, and mementos of loved ones.
More info: dayofthedeadsf.org 
This annual benefit concert provides funding for Glide's myriad programs and features top-name talent. 2023's concert celebrates the 60th anniversary of Reverend Cecil Williams' arrival to Glide, and will be led by illustrious songwriter and performer Valerie Simpson of Ashford and Simpson, along with performances by the nationally renowned Glide Ensemble and Change Band. 
More info: glide.org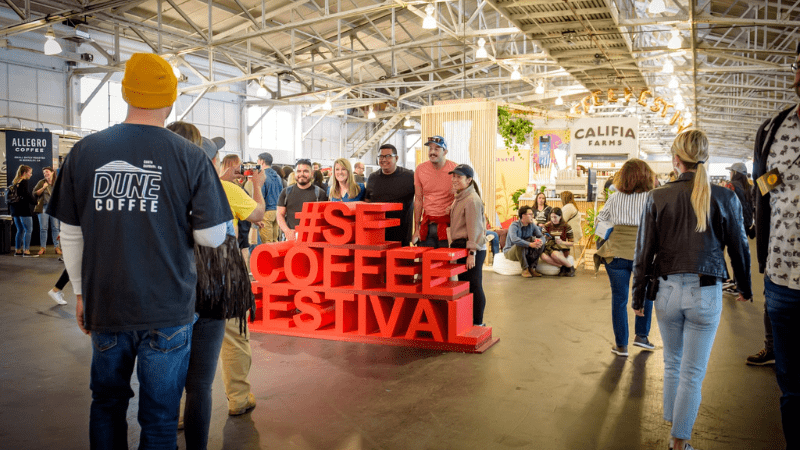 San Francisco Coffee Festival
Are you a Chemex or French press kind of person? Find that out at the annual SF Coffee Festival at the Fort Mason Center. At this weekend-long event, you can sample all sorts of coffee brews and pastries as well as support local coffee shops in the Bay Area. It's a coffee culture experience perfect for caffeine lovers and coffee connoisseurs.
More info: sfcoffeefestival.com
This three-day pop culture convention is the largest of its kind in Northern California, bringing together fans of comics, sci-fi, horror, anime, gaming and cosplay, along with celebrity appearances from William Shatner, Sean Astin and more. 
More info: fanexpohq.com