Picking a great lunch spot around the Monterey Bay Area can create a decision-making crisis. That happens in 1-square-mile Carmel-by-the-Sea on its own, where there are more than 50 restaurants. From there, Local Getaways thought long, hard and hungry on this list, scouring spots from Big Sur in the south to Moss Landing in the north.
Some priorities that guided this compilation include: patios (which have evolved amid Covid), family-managed establishments (with a splash of more resort-leaning spots), and local product, (which led to a lot of seafood). There are scores of more casual spots that make fantastic midday fare. Chief among them are the spots I frequent most, like the torterias and taquerias of Seaside (¡I see you Tortuga and Mi Tierra!). But here we focused on full-service spots. 
Here are our Monterey Peninsula Lunch winners for 2022, selected by our editors – look for our readers' choice winner, selected by our audience.
Feature Photo: Big Sur River Inn & Restaurant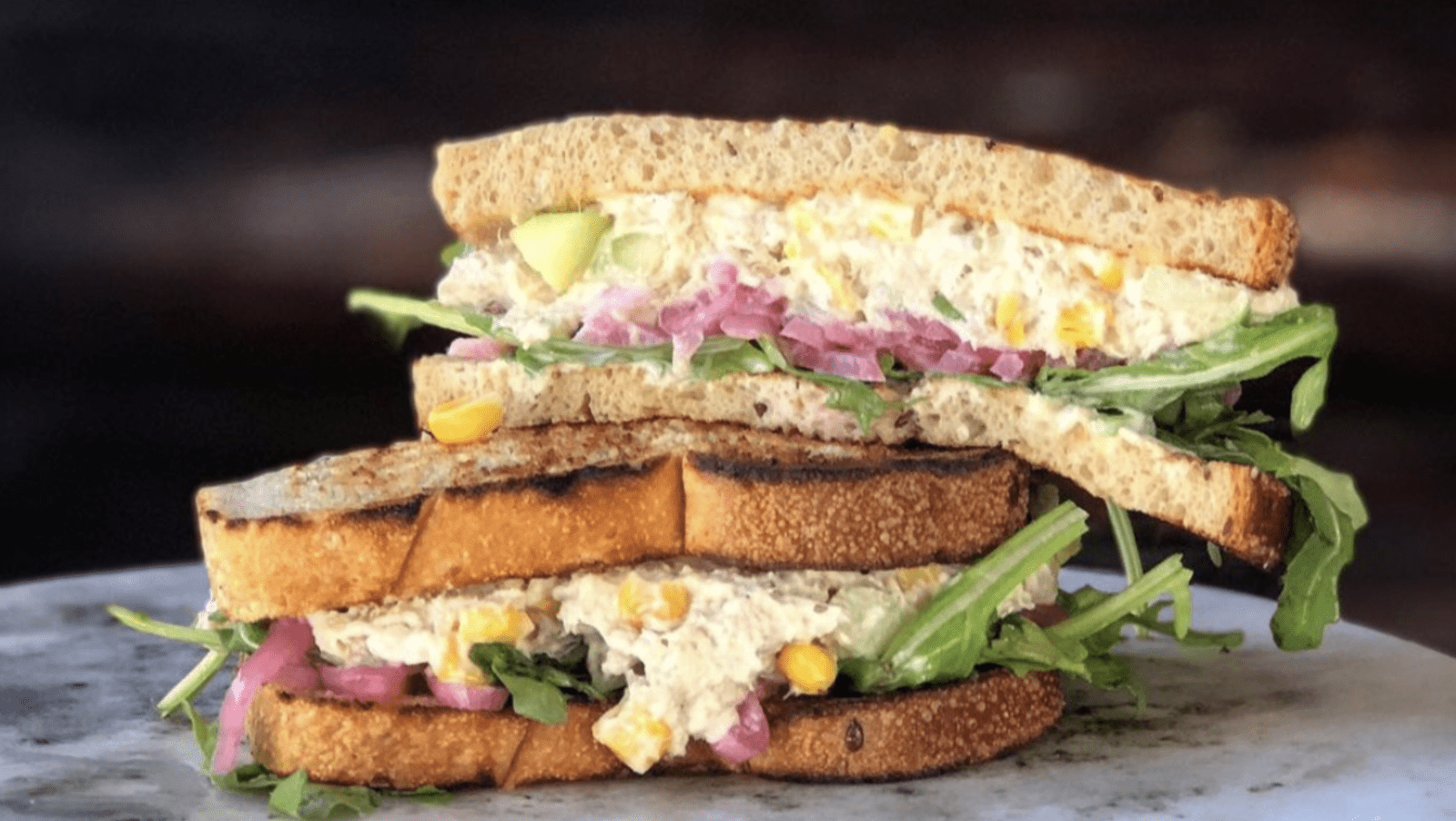 Big Sur River Inn & Restaurant
There aren't many places in the world, let alone California, that allow you to dine in the water, but this is one of those. At the Big Sur River Inn & Restaurant there are actually four places you can dine: in the historic dining room, on the expansive deck, on the lawn or in an Adirondack chair along the bank of — or with feet soaking in — the Big Sur River. If you want a substantial yet gluten-free meal, get the chimichurri-marinated California gaucho steak. If you're craving comfort food, it doesn't get much better than carrot cake French toast. Hours are 12pm to 6pm daily. bigsurriverinn.com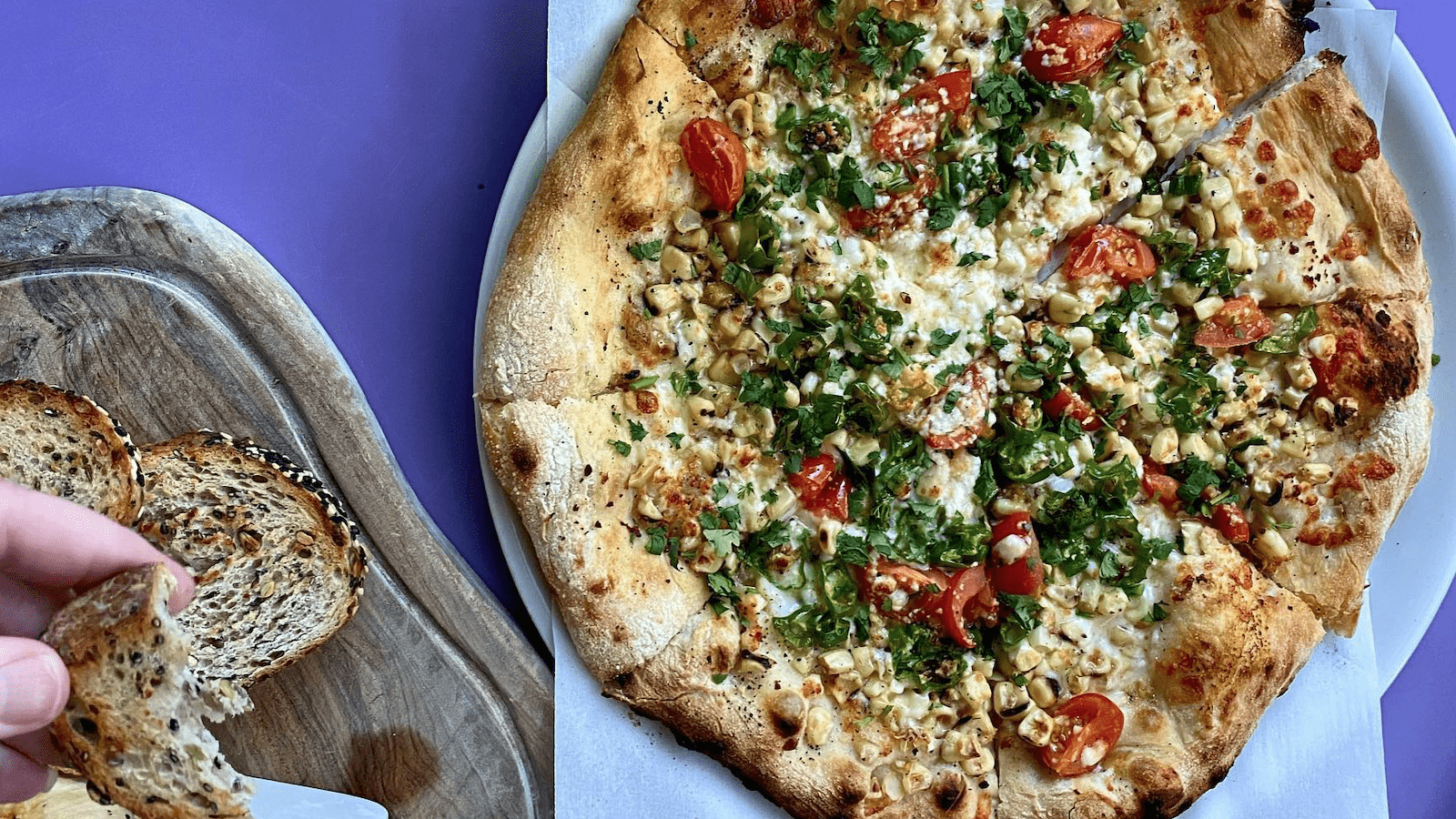 The whole "taken straight from the European countryside" refrain is well-worn, but it definitely applies here given the pebbled garden and rustic fare — and, after all, the owner is Belgian. Specialties, as with sibling spots La Bicyclette and Casanova in Carmel — the former a superb lunch play itself — include breads and pizzas, but don't sleep on the smash burger, pear salad or tiramisu. Hours are 8am to 7pm daily, closed Tuesday. corkscrewcafe.com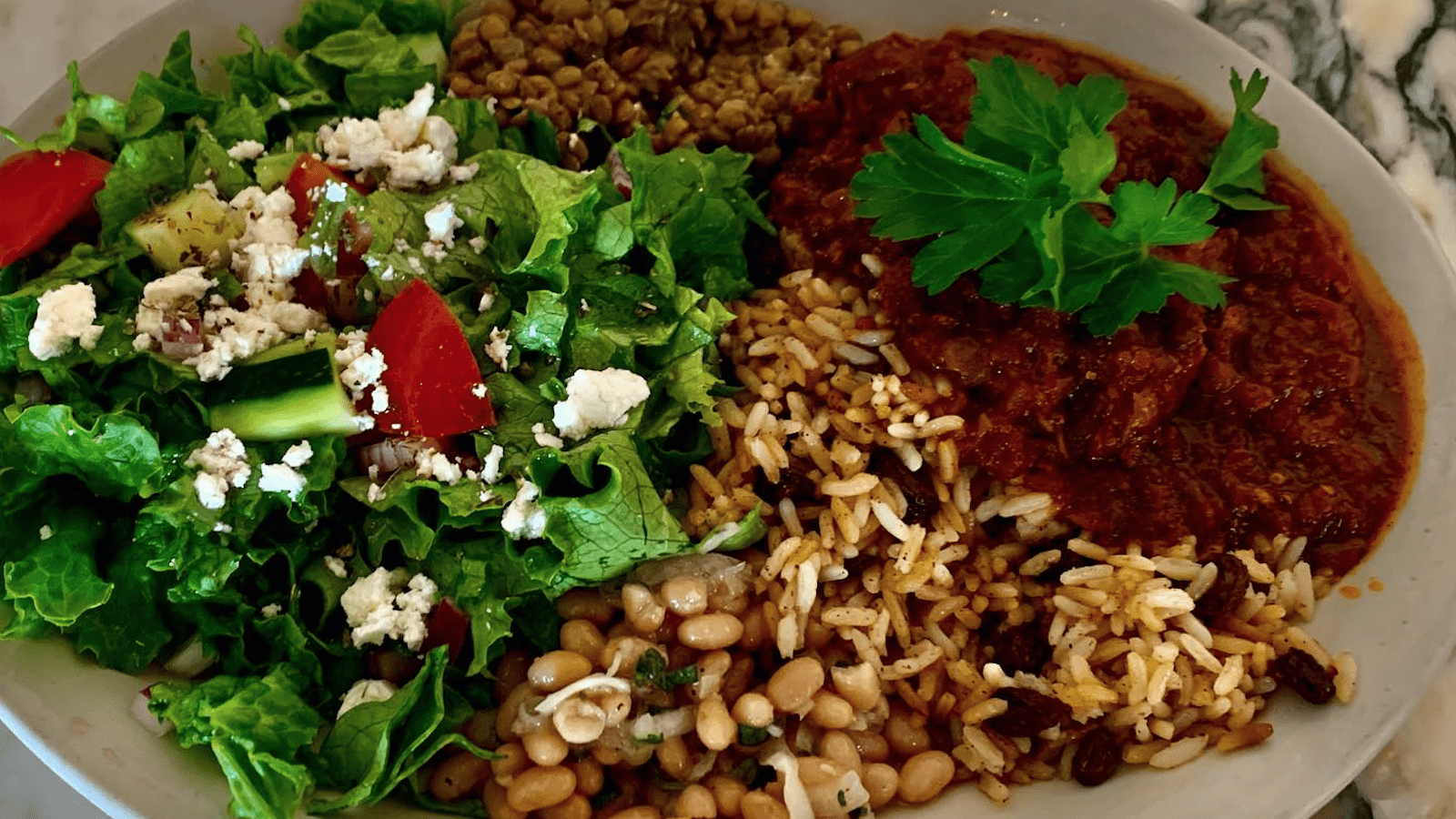 7902 Moss Landing Road,
Moss Landing
831.633.5843
Surprisingly few downtown Monterey restaurants do a proper lunch, and fewer still have done as long or as well as Epsilon. The authentic family heirloom recipes that go into the avgolemono soup, imam bayildi and chicken kabob sandwich speak for themselves, as does the staying power of the service staff. Come night time, it's also a great spot to watch the tour buses offload talent for the adjacent Golden State Theatre, or to drift next door to Monterey's first speakeasy since Prohibition, where Epsilon chef-owner Chris Hix does the food too. Lunch hours are 11am to 2pm Tuesday through Saturday, dinner hours are 5pm to 8pm Tuesday through Thursday, 5pm to 9pm Friday, closed Sunday and Monday. epsilonrestaurant.com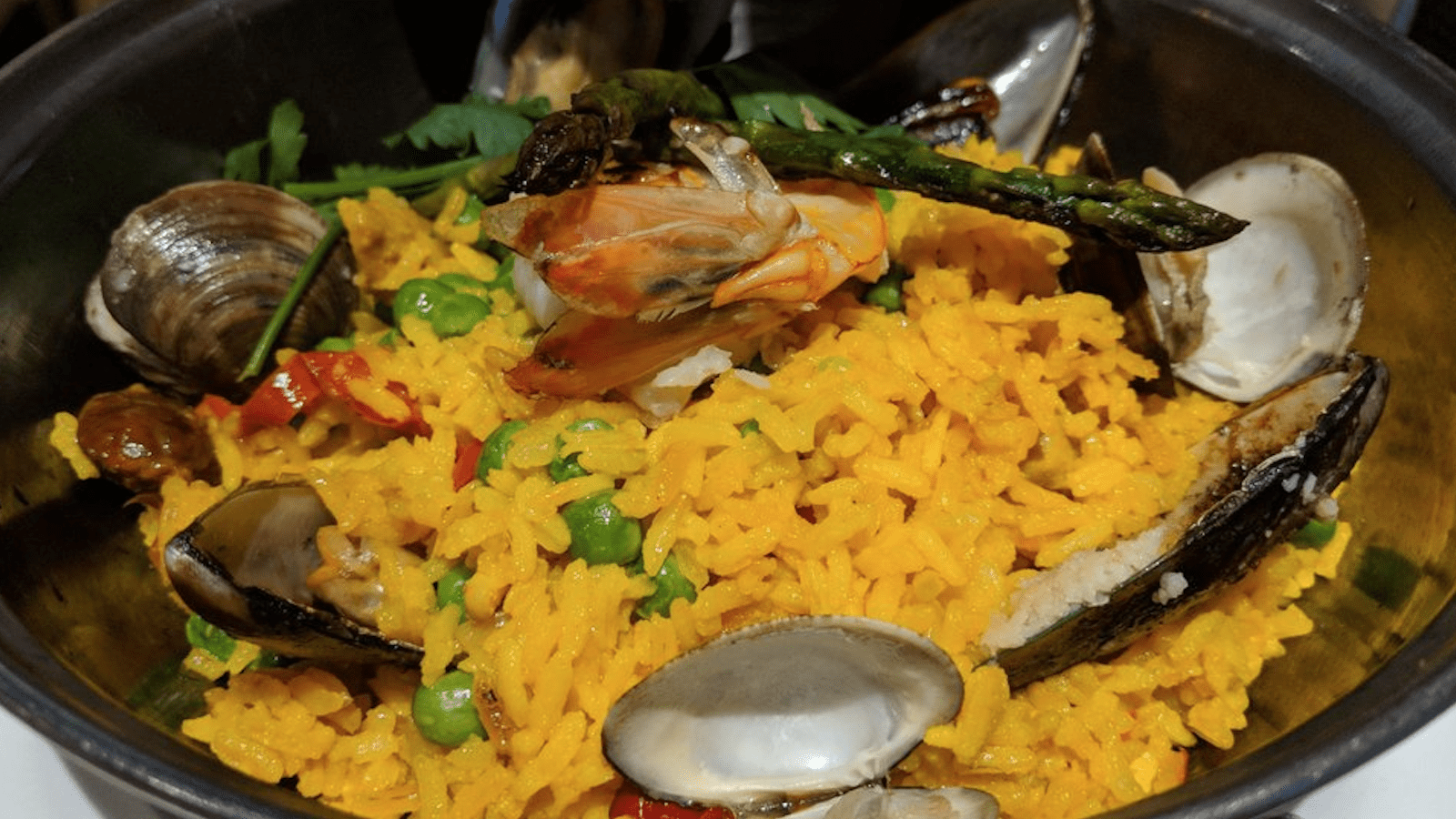 7902 Moss Landing Road, Moss Landing
831.633.5843
The sizable patio is flush with thoughtfully arranged greenery and quirky art, and the plates of relleno de La Paz, pescado Cubano and magic mushroom tartine are every bit as creative and strikingly arranged. Specialty drinks like the Moroccan mojito and cup of Zen represent another big draw. Ask your server about the resident owls. Hours are 12pm to 3:30pm Thursday through Monday, closed Tuesday and Wednesday. hauteenchilada.com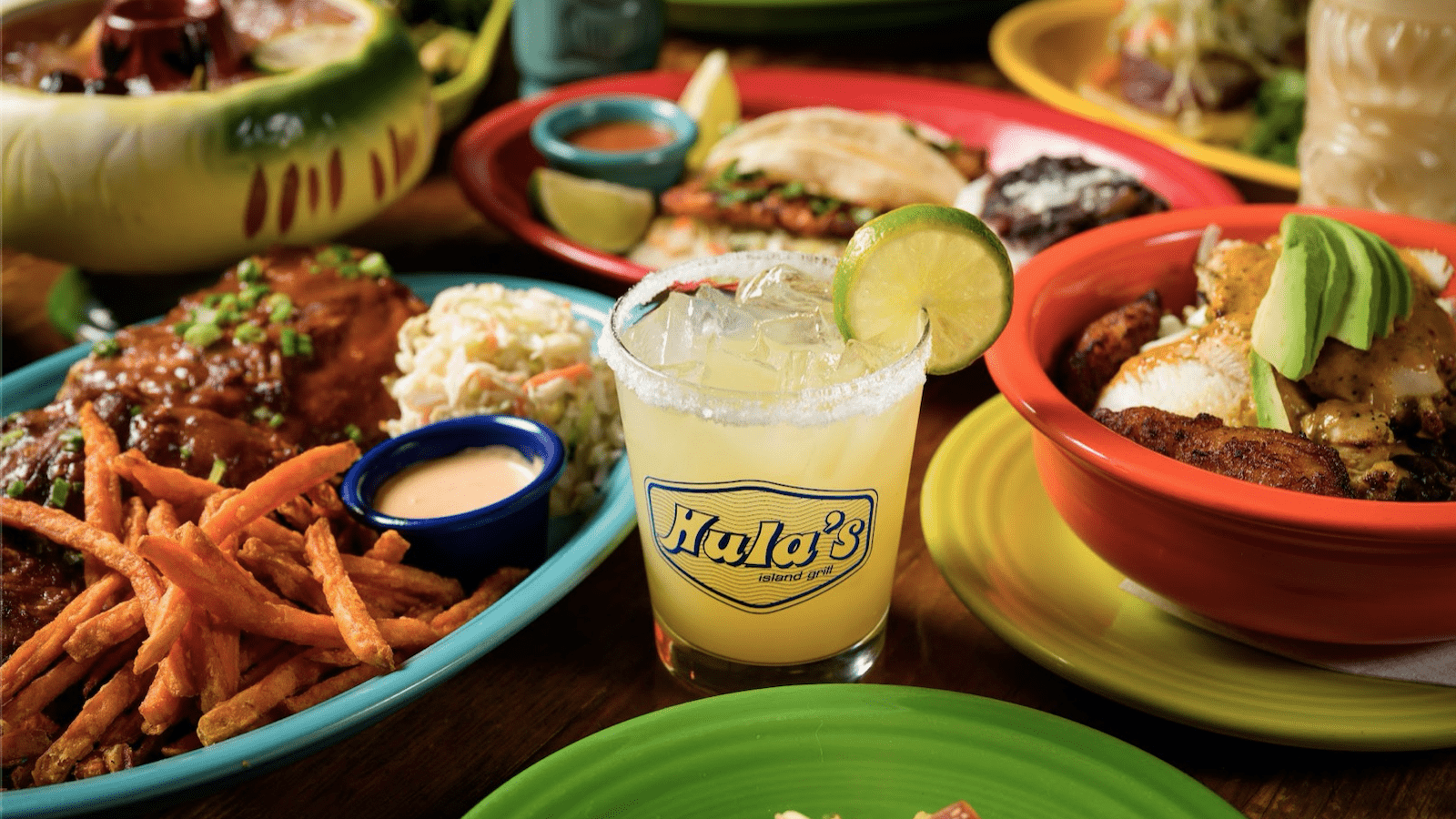 622 Lighthouse Avenue,
Monterey
831.655.4852
The vibe and decor and service and patio and juicy tiki drinks (that much sexier amid happy hour) all complement the food. The food, meanwhile, reciprocates with tropical range, fusion intuition and lots of vegetarian/vegan options. Greatest hits include items like seared ahi wontons, abalone-style calamari, jungle tofu, the Trader Vic's fish sandwich and namesake Hula Burger. Guests can also select a fresh catch of choice and a preparation like lemongrass-crusted or blackened wasabi style. Hours are 11:30am to 9:30pm Tuesday through Thursday, 11:30am to 10pm Friday and Saturday, 4pm to 9:30pm Sunday and Monday. hulastiki.com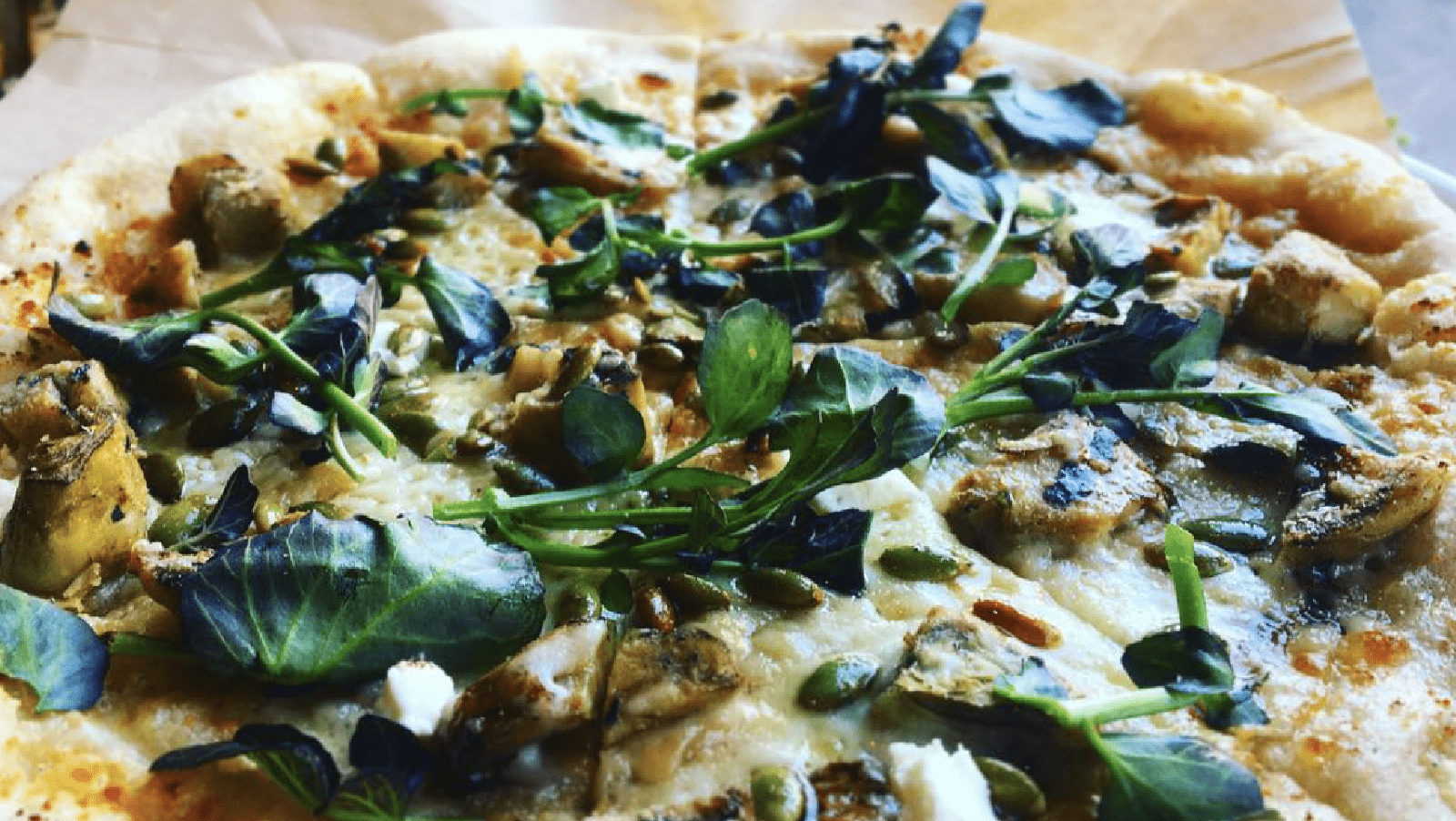 The menu here is updated weekly, but guests can always expect a fresh assortment of Belgian-tinged creations — including the constant Duvel beer — from the Georis family. A wood-fired oven is at the heart of this operation and you can't go wrong with any of the pizza offerings, especially the Champignons which boasts both portobello and oyster mushrooms. Ask the server about the charcuterie selection that's cut to order with the on-site hand cranked slicer. Breakfast hours daily 8:30am to 10:30am, lunch and dinner 11am to 9pm. labicycletterestaurant.com
415 W Carmel Valley Road, Carmel Valley
831.658.3595
Bernardus Lodge plops a destination restaurant in a scenic cradle of Carmel Valley vineyards, mountains and lavender fields. Either patio — out front by the organic kitchen gardens or in back by the expansive bocce ball courts — furnish dreamy backdrops for modern farm-to-fork fare that emphasizes local producers and wine country cuisine like braised short ribs, prosciutto pizzas, grilled swordfish and Dungeness crab cakes. Hours are 7am to 10pm daily. bernarduslodge.com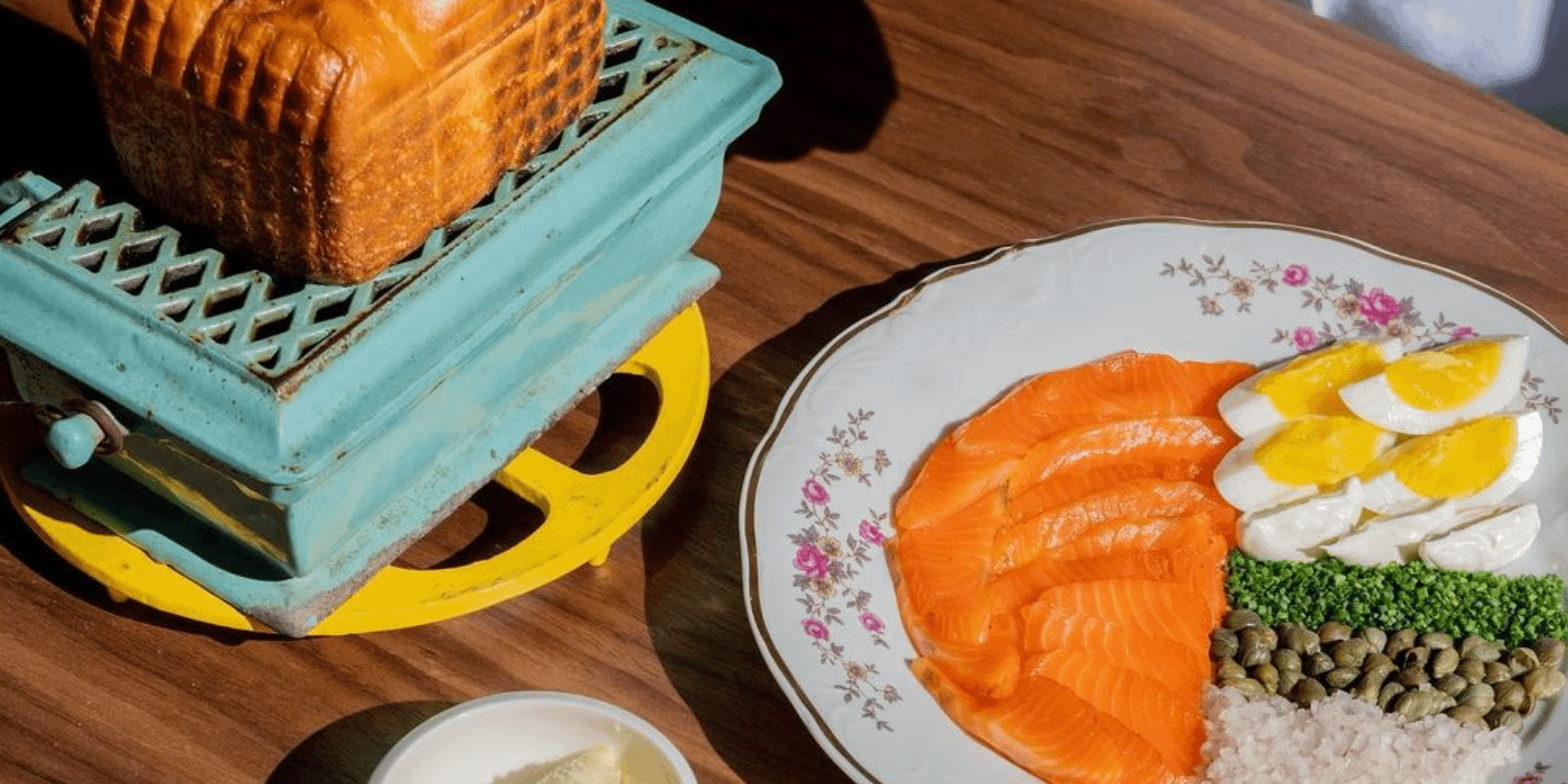 Here the open floor plan gives diners a wide angle of the kitchen amid an airy, urban-chic, intentionally unfinished space. The main focus is wood-fired finds—think crispy black cod, popular chicken parm and lush pork piccata — complemented by a superb seasonal pizza program, sharp wine list and smooth service. Chef-owner Klaus Georis grew up in restaurants, found his kitchen calling in Michelin starred S.F. spots and while interning at Belgium's In De Wulf, then returned home to give Seaside a restaurant unlike any it's seen. restaurantmaligne.com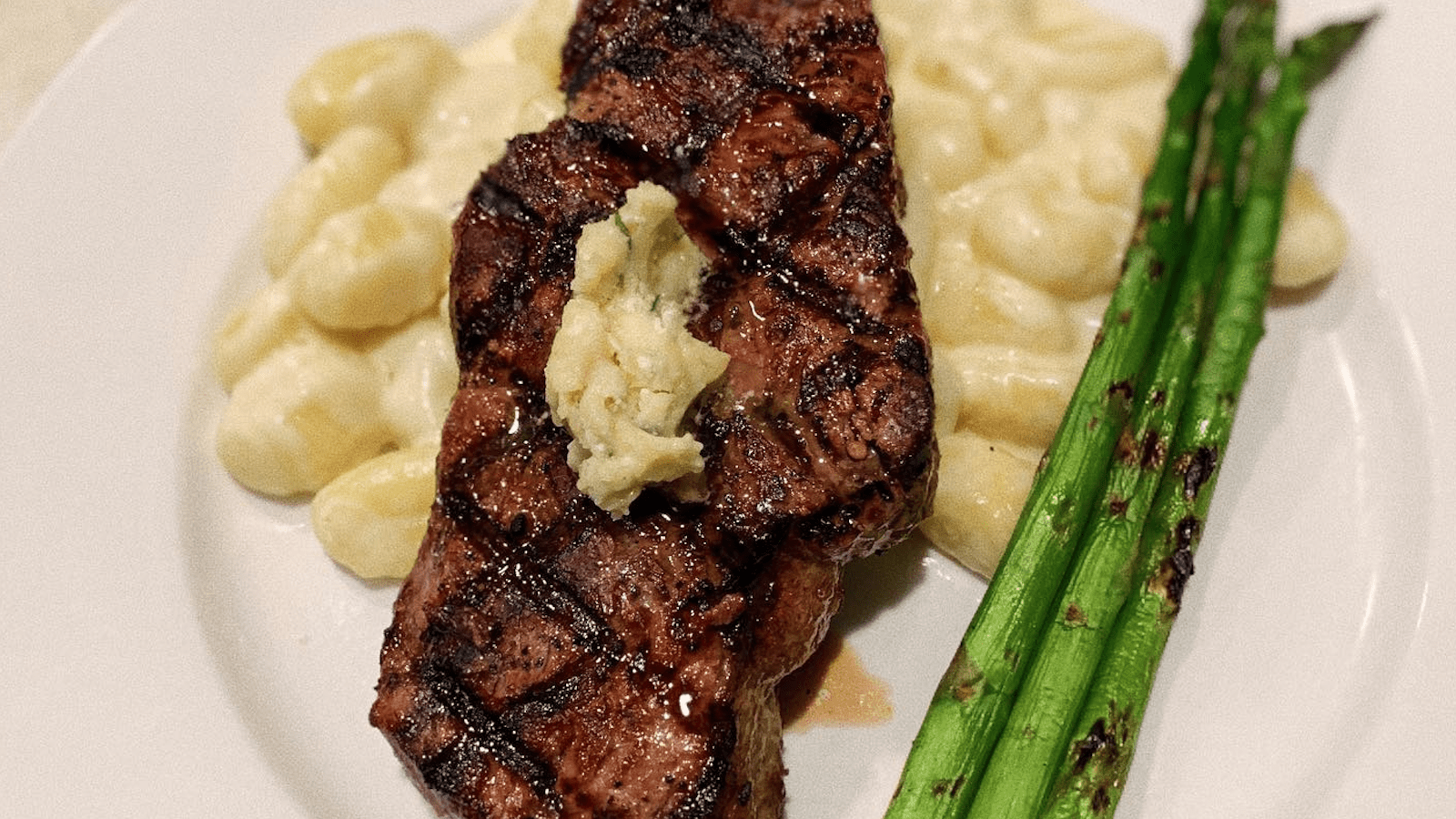 I named this place the Best New Restaurant of 2021 for its habit-forming homespun recipes, family-run enthusiasm, local vibe and vibrant dinner scene. But the lunch might be more magnetic, thanks to modest price points and less bustle. Things to consider in anticipation: truffle gnocchi, pollo piccata and penne alla Mangia, which earns the name. Lunch hours are 11am to 2:30pm Tuesday through Friday, dinner hours are 4:30pm to 9pm Monday through Saturday. restaurantji.com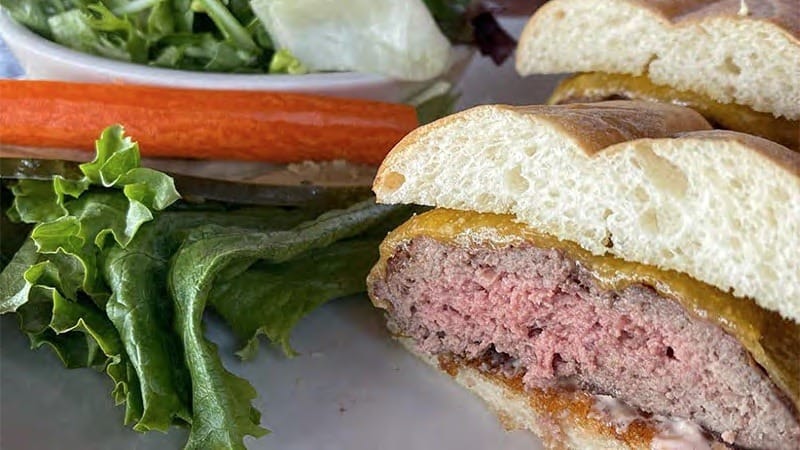 48510 Hwy. One, Big Sur
831.667.2345
The legendary spot where Henry Miller once hung is worth the drive from town, and the drive is famous for a reason. Here the views and the vibe are so profound the food and beverage program almost gets underrated. The two "house favorites" (steak frites and famous Ambrosia burger) deliver reliably, and so does the wild shrimp BLT. Hours are 11:30am to 9pm daily. nepenthe.com
San Carlos Street & 7th Ave, Carmel
831.624.7400
The modern menu dives deeply and devoutly into Baja California, with mescals and tequilas to match. Covid helped Pescadero up its outdoor patio game, and the mood is about as social as it gets, lifted at later hours by sister spot Barmel next door. The guacamole, yellowfish tiradito, sake-steamed salmon and handmade tortillas are all superb, but the real clincher is the abalone tacos with fried artichoke. Hours are 11am to 8pm Tuesday through Thursday, 11am to 9pm Friday and Saturday, closed Monday. pescaderocarmel.com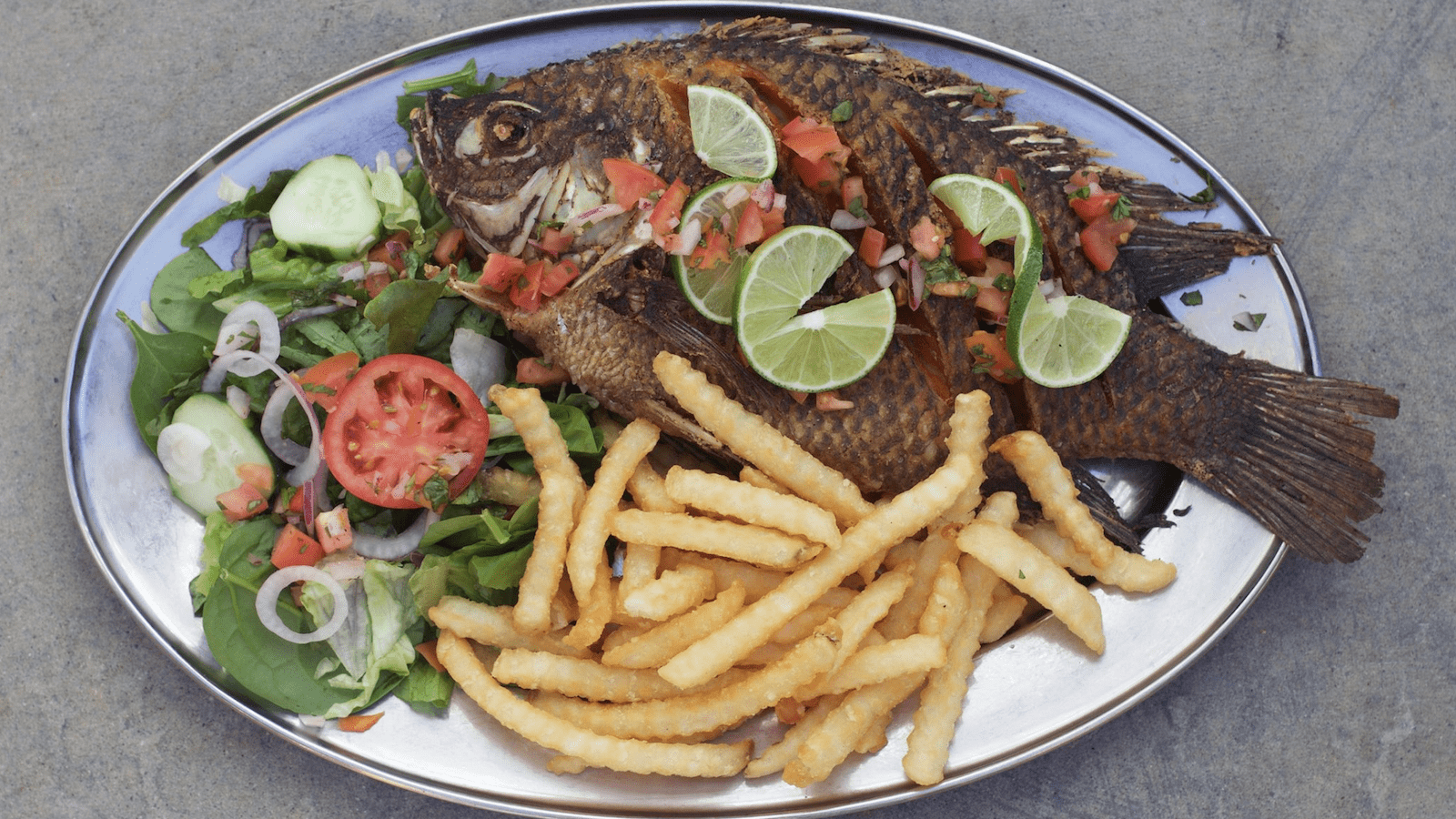 Phil's Fish Market & Eatery
The seafood has earned an international reputation and appearances on BBC Travel, Food Network and Sunset Magazine. Picnic tables and a beachside eating area fill up with families grazing on waves of Sicilian-style artichokes, oysters, clams, prawn cocktail, cracked crab and, yes, the headlining cioppino, available by bowl or bucket. Pro tip: While it's not uncommon for the line to stretch into the parking lot, Phil's Snack Shack down the street does delicious soups and sandwiches without the wait. Hours are 10am to 7pm daily. 
Wharf #2, Monterey
831.373.2818
Tucked under Wharf Two in Monterey, Sand Bar is a locals favorite for a rock-solid lineup of strengths: Fresh seafood befitting a dockside spot; signature dishes like crab-shrimp melts, sand dabs, clam chowder and calamari all done with aplomb and a kick of Sand Bar personality; a great happy hour; staff that's been there forever; solid wine list long on value; and harborside views that often include frolicking otters. Hours are 11am to 9pm daily. sandbarandgrillmonterey.com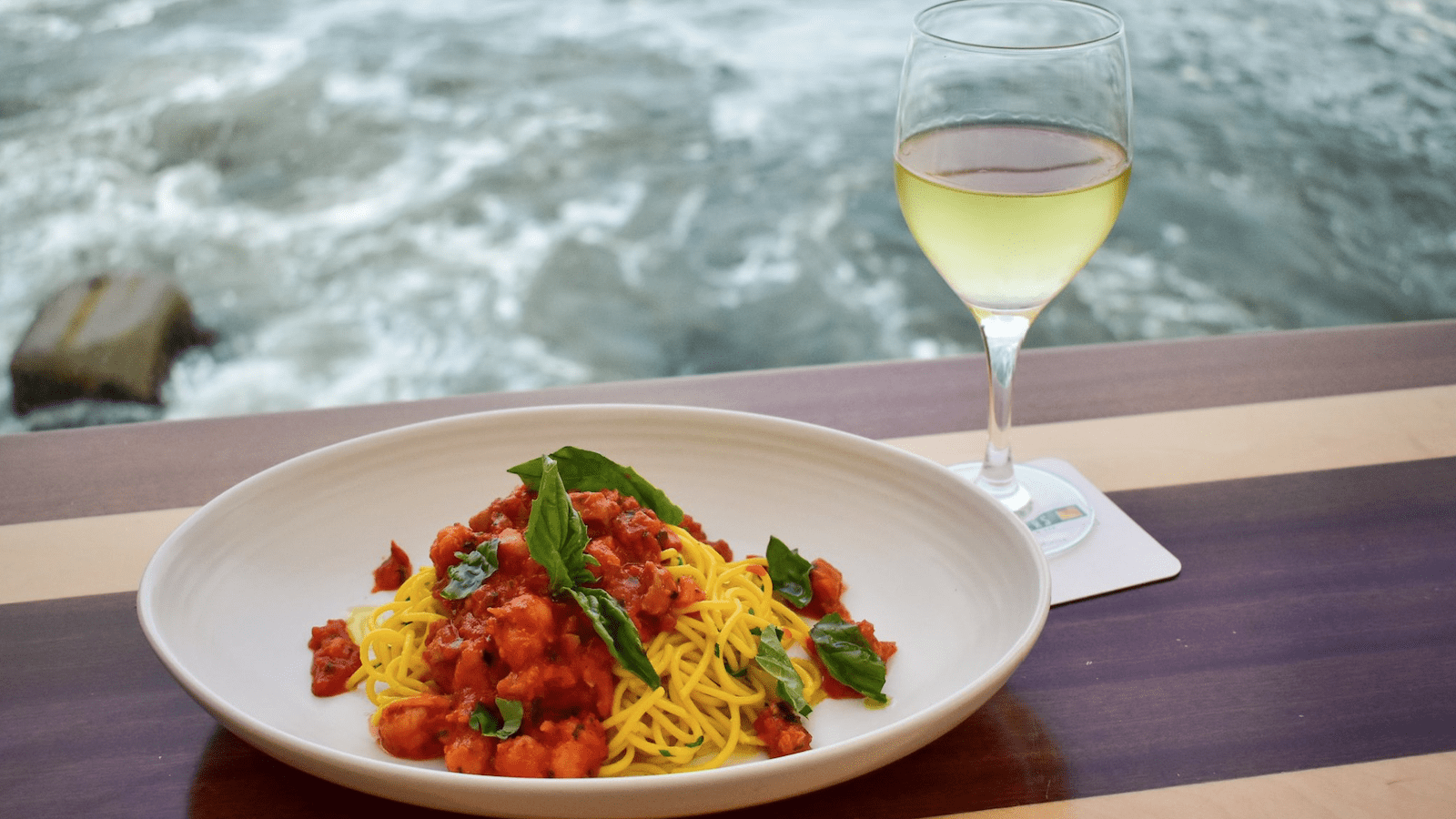 The on-top-of-the-ocean positioning would be enough — you're essentially dangling over the Pacific — but the drinks and food hold up, and the cute-and-clean aesthetic and wind protections are key details they pay attention to. The raw bar dishes local shellfish and such, a bunch of appetizers and main plates focus on fresh catch like local black cod and seared sea scallops, but there's a steakhouse side of the menu too, and a $150-ish seafood tower for the ambitious. Hours are 7am to 9pm daily. schoonersmonterey.com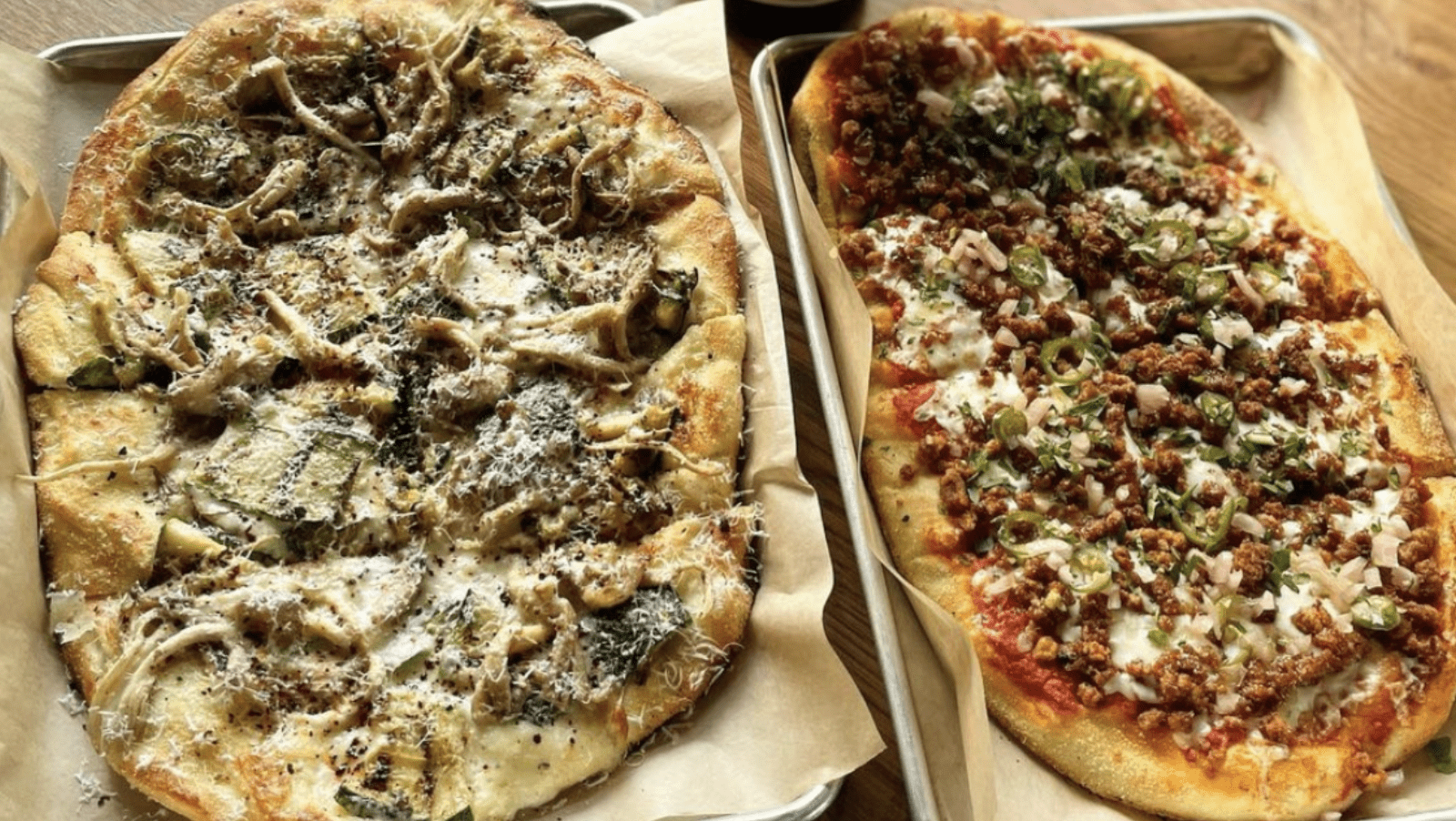 Putting a California spin on traditional pub food in an industrial, family-friendly setting, West End Tap & Kitchen serves up favorites like flatbread pizzas with an assortment of toppings, from slow-roasted tomato to Italian sausage, as well as a variety of starters, sandwiches and farmers' market-inspired salads. You can't go wrong with the house-ground burger though, topped with the restaurant's signature sauce and your choice of fixings. Pair your meal with a drink from the extensive menu of craft brews, many from local breweries, or glass of wine from the California-centric wine list (many are on tap). westendtap.com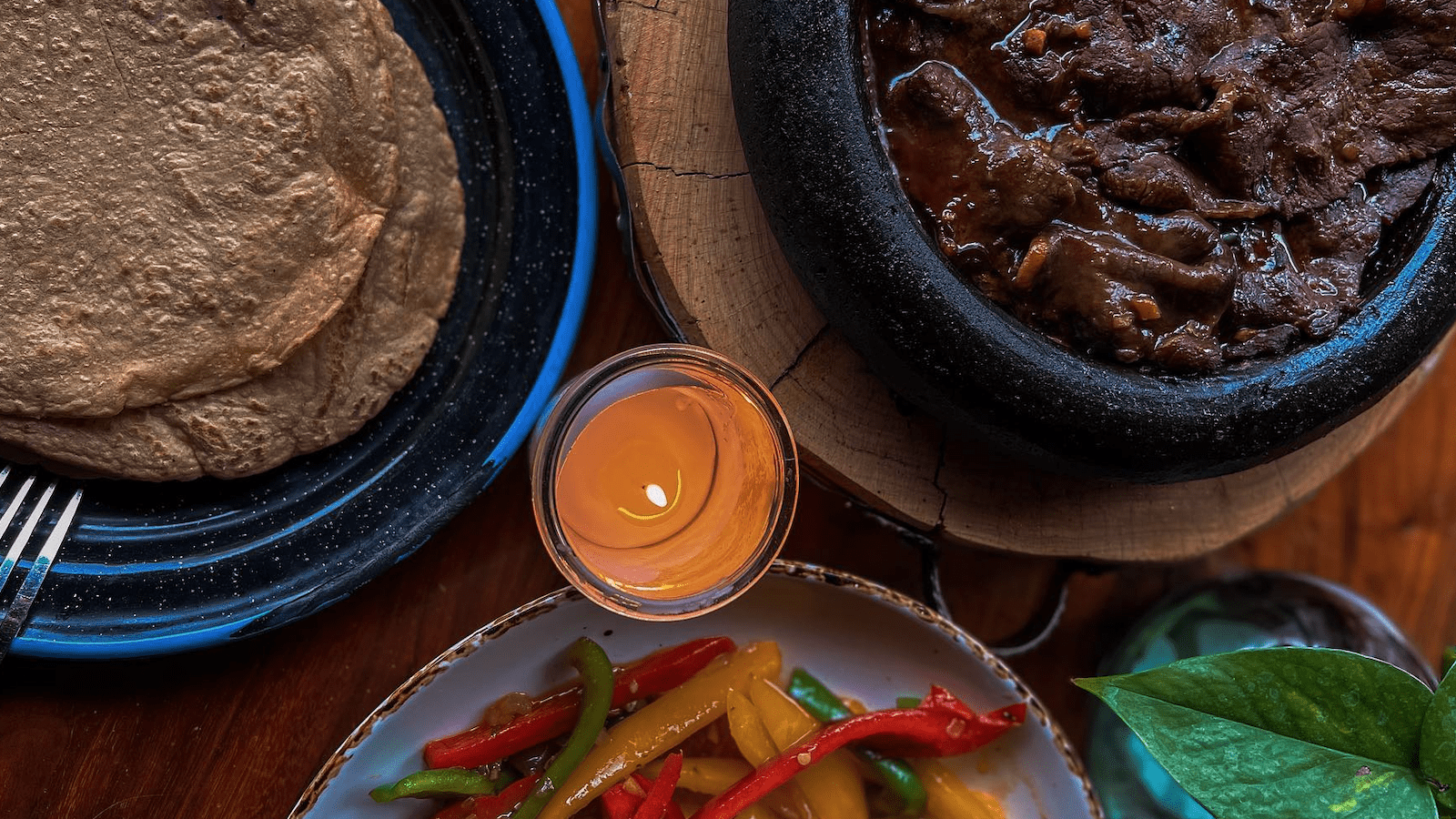 The family-run spot has a gift for giving traditional Mexican recipes contemporary creative flourishes and presentation, with lots of vegetarian options. It's a recipe that made them one of the area's most popular new restaurants of the last few years. Tacos de nopal, chicken mole, beef birria en consomé and prawn aguachile are among the plates that have made it an Oldtown hit — and inspired a second location, coming to Carmel Plaza in 2022. Lunch hours are 11am to 4pm Tuesday through Thursday, dinner hours are 5:30pm to 8:30pm Tuesday through Thursday, 5:30pm to 9:30pm Friday and Saturday, Sunday brunch 10am to 4pm, closed Monday.
More Local Favorites on the Monterey Peninsula