San Jose claims a lot of "firsts." Not only was it California's first city, but it was also the state's first capital — a run that lasted from 1849 to 1852. Another fun fact? Over a million people live there, making San Jose the third largest in California — behind Los Angeles and San Diego — and the 10th largest in the country. And with all these people comes a lot variety and talent. Whether you're seeking traditional Pakistani cuisine or just a good old burger, you will find it here in spades in addition to upwards of 10 Michelin-starred restaurants. With that in mind, here are our South Bay Best Lunch winners for 2023, selected by our editors — look for our readers' choice winner, selected by our audience.
Back A Yard Caribbean Grill
Back A Yard Caribbean Grill's welcoming atmosphere brings Caribbean specialties to the South Bay. Every dish is packed to the brim with flavor and just the right amount of spice. We recommend the Jerk Chicken Rice Plate that comes with generous sides of rice and beans and plantains. Hours are Monday through Saturday 11am to 7pm. backayard.net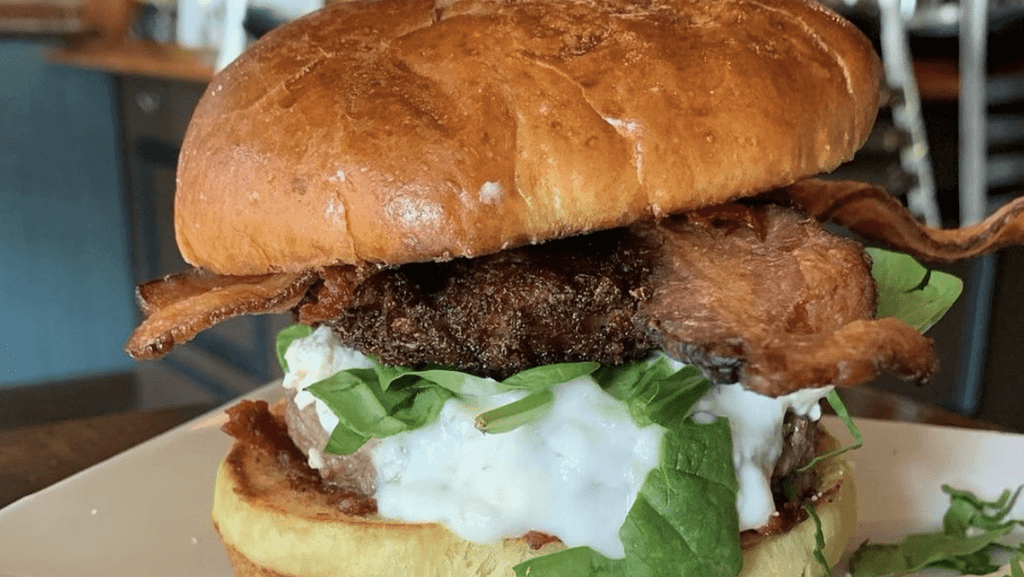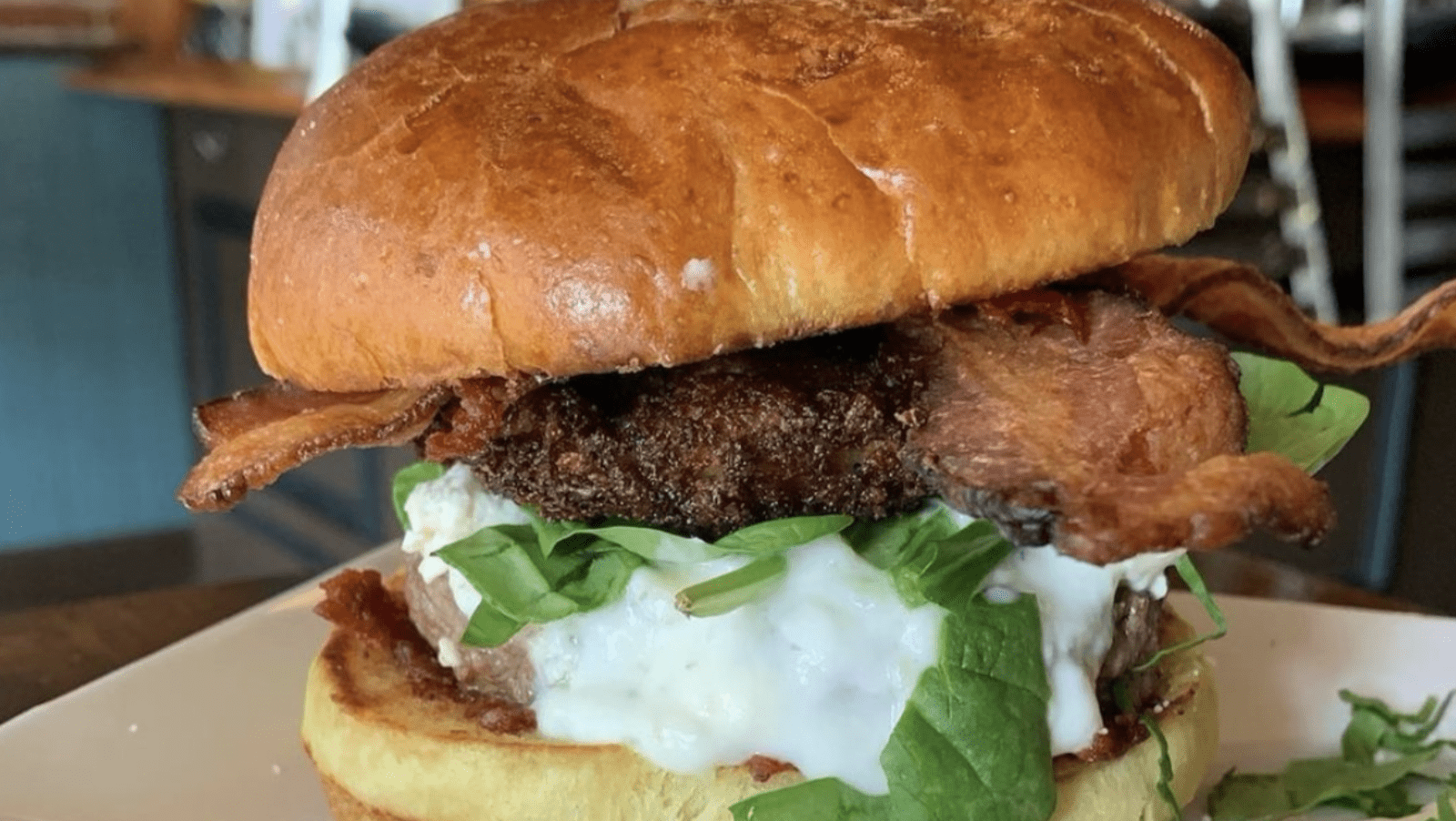 Located in downtown Campbell, Brown Chicken Brown Cow is a casual eatery specializing in grass-fed burgers. The ambiance here makes you feel right at home and while you can't go wrong with any of the burgers here, we also recommend ordering the Brussels sprouts — you will not be disappointed. Hours are Sunday and Monday 11am to 10pm, Tuesday through Saturday from 11am to 10pm. brownchicken-browncow.com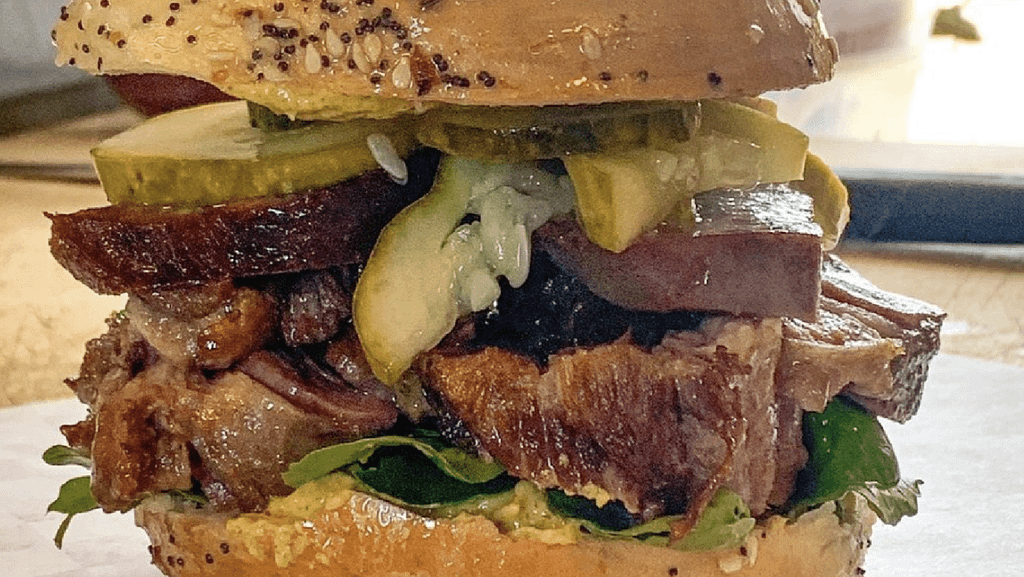 This place literally cannot be missed. A historic train caboose alongside Highway 1 in Half Moon, Dad's Luncheonette serves roadside classics with a Californian twist. Scott Clark started Dad's after he became one with his partner Alexis Liu. Despite the fact that the restaurant makes un-fussy burgers on white bread with no substitutions, Clark's fine-dining background is betrayed in the details. All the condiments are made in-house, and the chips come sprinkled with a generous amount of nutritional yeast — an unexpected yet delightful addition. Hours are Thursday through Sunday 11am to 4pm.
Established in 1894, Tavern is "where friends meet" for local fish, vegetables that are grown right behind the restaurant, and the legitimately legendary artichoke soup. Three full-time gardeners grow Duarte's hand-picked artichokes, lettuce and squash, herbs and countless other kinds of produce, including olallieberries. You'll find plenty of regional wines on the menu, but the Bloody Mary is one-of-a-kind. Hours are Monday, Wednesday and Thursday 12pm to 3pm; Friday through Sunday 12pm to 6pm. Closed Tuesday.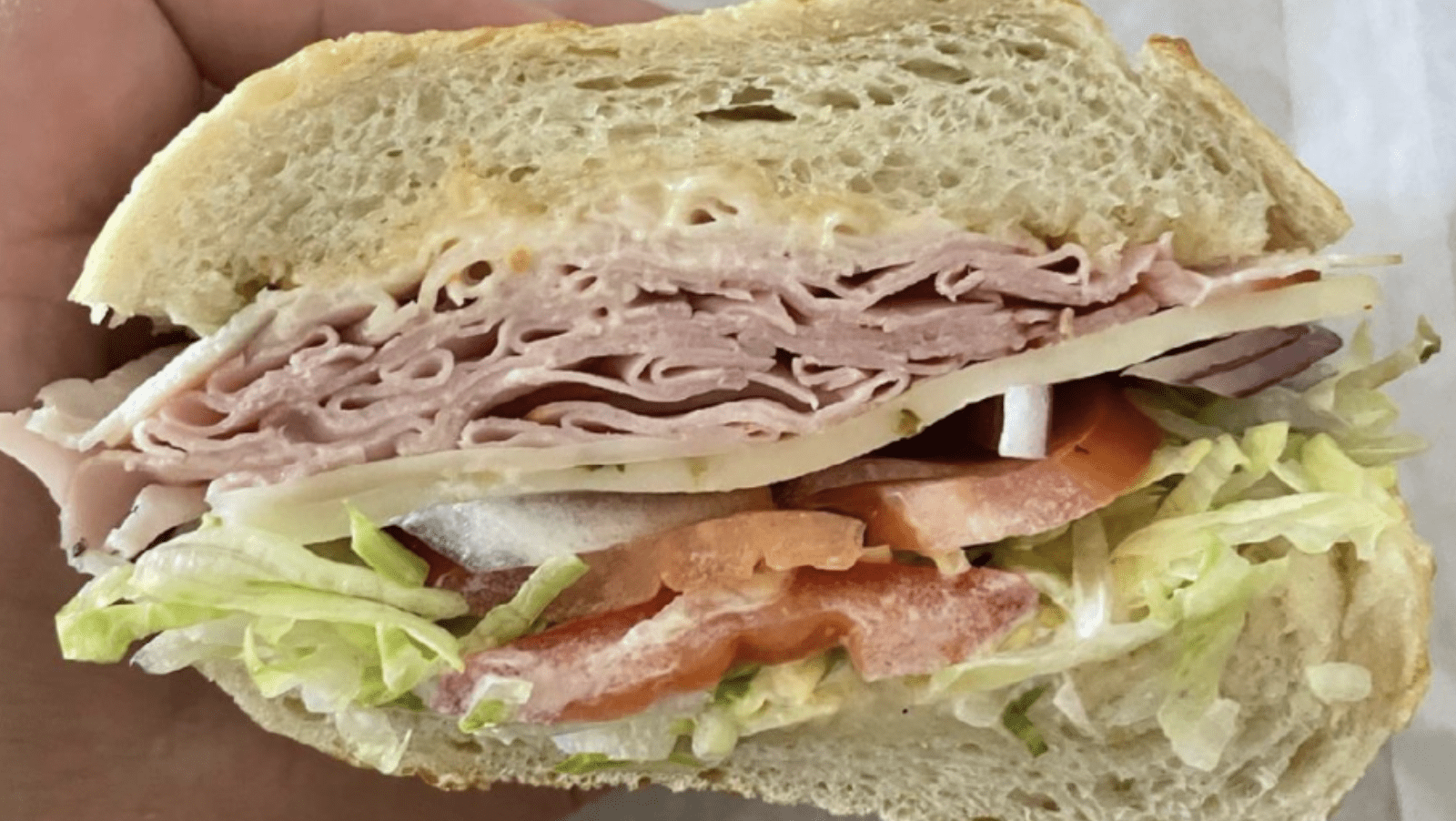 This well-established sandwich joint specializes in a variety of traditional offerings and like the name implies, is known for its freshly baked bread. You can always expect friendly service, quality ingredients and efficiency here. Go for the roast beef or garlic herb turkey and remember to bring cash. Hours are Monday through Friday from 10:30am to 2:30pm. freshly-baked-eatery.cafe-inspector.com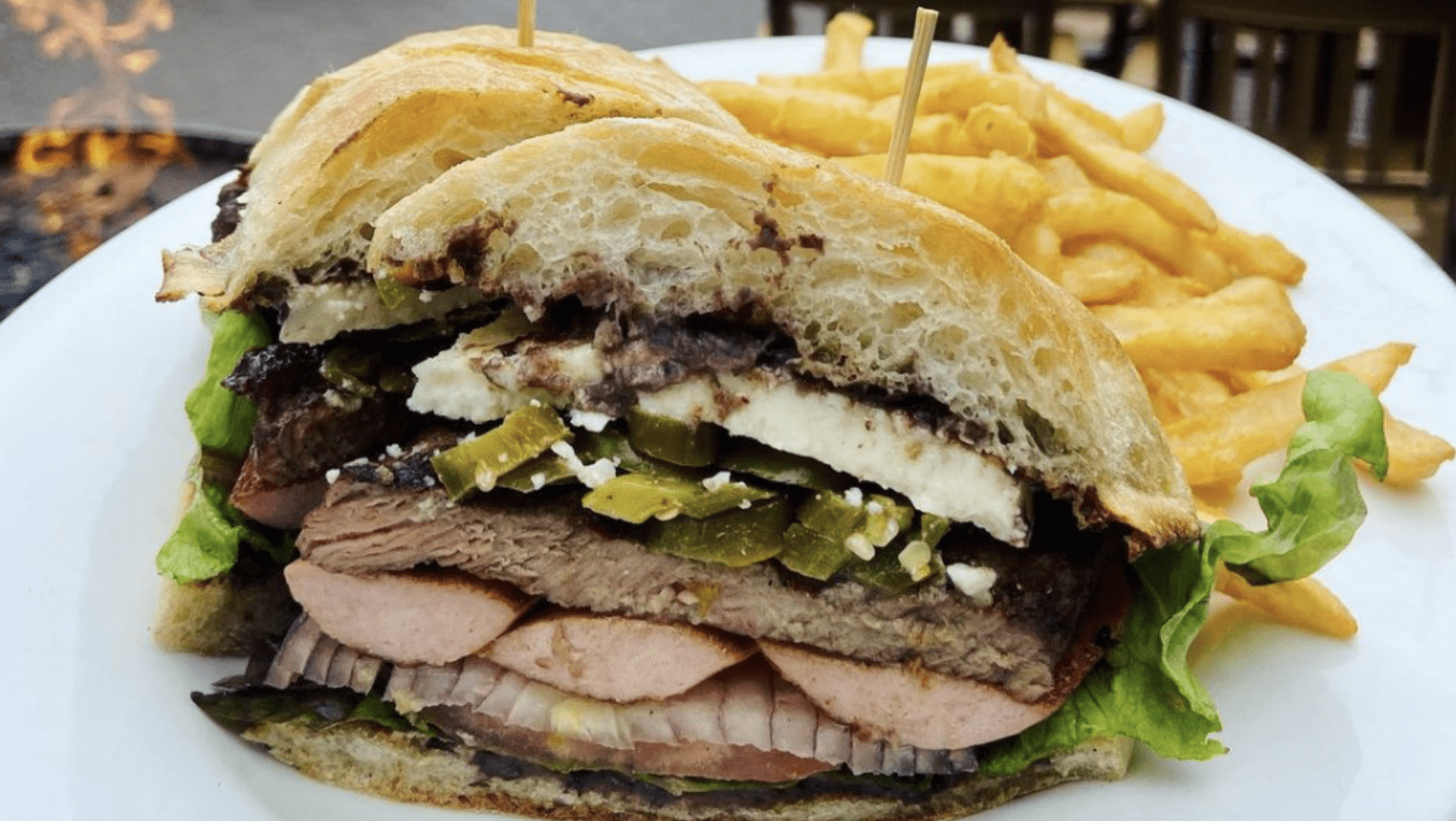 Half Moon Bay Brewing Co.
The first brewery opened on the San Mateo coast since 1873, Half Moon Bay Brewing Co. is a lot of things, including a green-certified business and an ultra dog-friendly destination that makes treats for pups with spent grains. As for human food, the New England clam chowder will warm your bones on even the most blustery day. Other top picks include the Dungeness crab roll that comes on an Acme torpedo loaf, and the Baja fish tacos, made with grilled or crispy fresh cod. Hours are Sunday through Thursday 11am to 9pm, Friday and Saturday 11am to 10pm.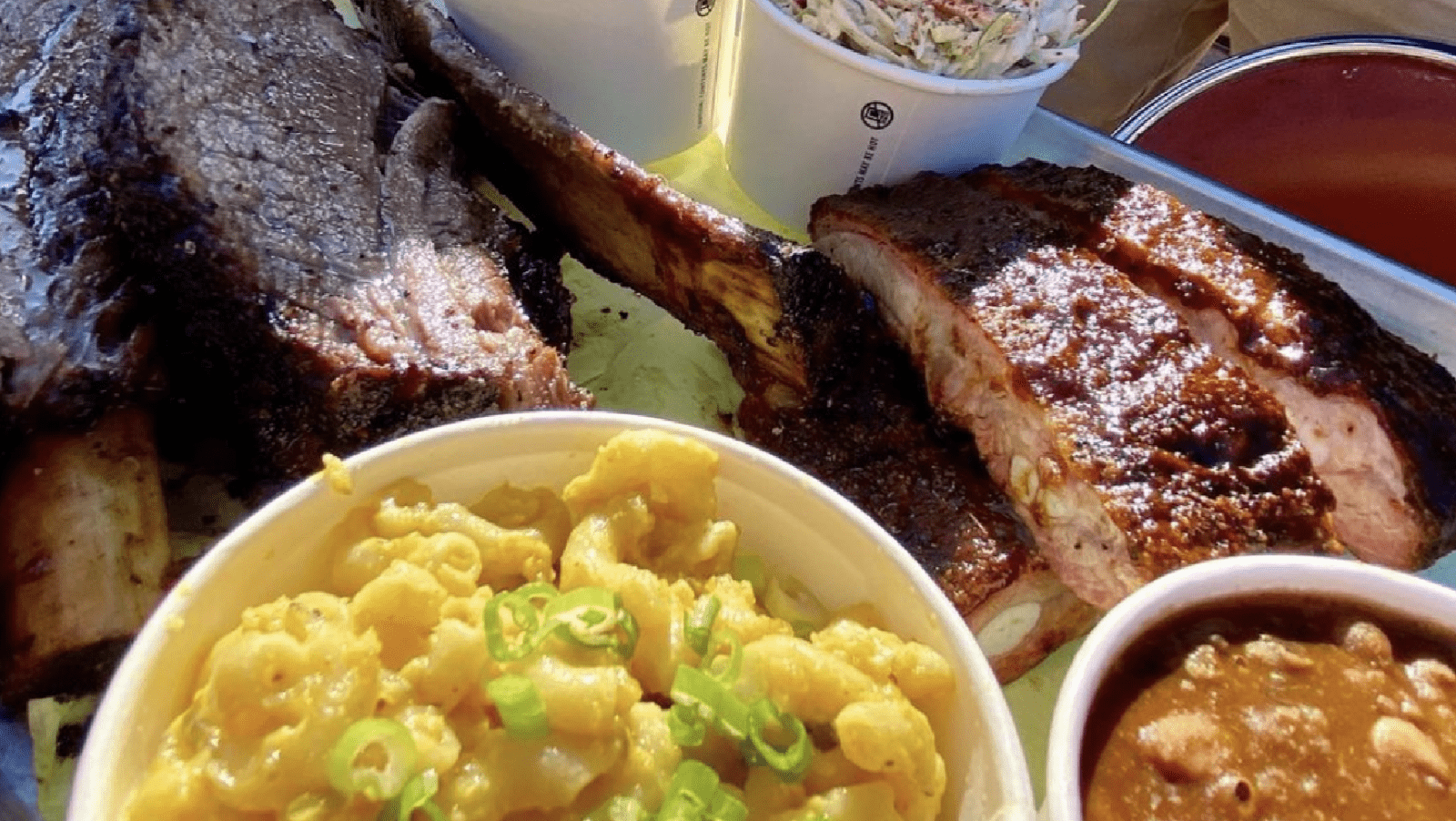 Old Princeton Landing Public House
Re-opened in the fall of 2010 by brothers Brian and Peter Overfelt, OPL puts its own spin on farm-to-table: Enter "dock-to-dish." The restaurant prides itself in serving fare sourced from local farms and fisheries and features plenty of local and California beers. Guests will find several Hawaiian-inspired items like the loco moco and Hawaiian bucket — teriyaki chicken or Kalua pork with sticky rice and Hawaiian mac. For (slightly) lighter fare, opt for Uncle Nate's loaded cobb salad: egg, avocado, tomato, chicken, onion, bacon and blue cheese crumbles, all atop locally-grown red leaf romaine lettuce with your choice of dressing. Bar hours are Monday through Thursday 11am to 12am, Friday and Saturday 11am to 2am, Sunday 10am to 12am. The grill is open from 8am to 9pm daily.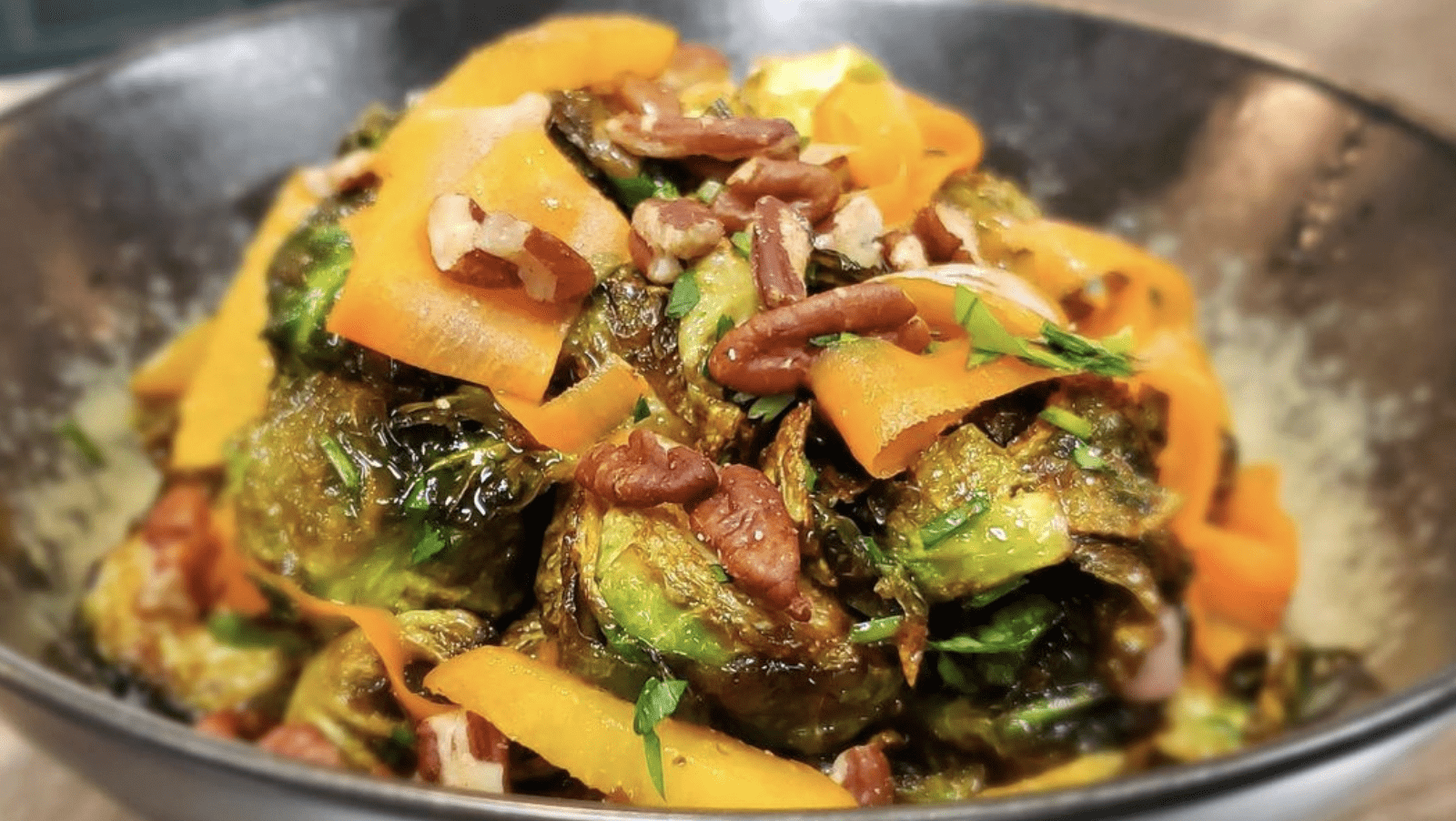 Orchard City Kitchen specializes in New American small plates, so we recommend ordering family style to try as many dishes as possible. The chef rotates the menu regularly but fan-favorites like Korean Fried Chicken and the Triple B (biscuits, bacon, and honey butter) are menu staples so definitely do not miss one of those! Hours are 11am to 8pm daily. orchardcitykitchen.com
A vibrant Mexican restaurant with a beautifully decorated interior. One bite of their tacos and you'll be transported out of the Bay and onto a beach down south. If you're looking for a buzz we recommend ordering the Billionaire margarita with a side of guacamole and Chimichangas. Santa Clara hours are Monday through Thursday from 11:30am to 8pm, Friday 11:30am to 9pm, Saturday 12pm to 9pm, Sunday 12pm to 8pm. Los Gatos hours are Sunday & Monday 12pm to 8pm, Tuesday through Thursday 12pm to 8:30pm, Friday & Saturday 12pm to 9:30pm. pedrosrestaurants.com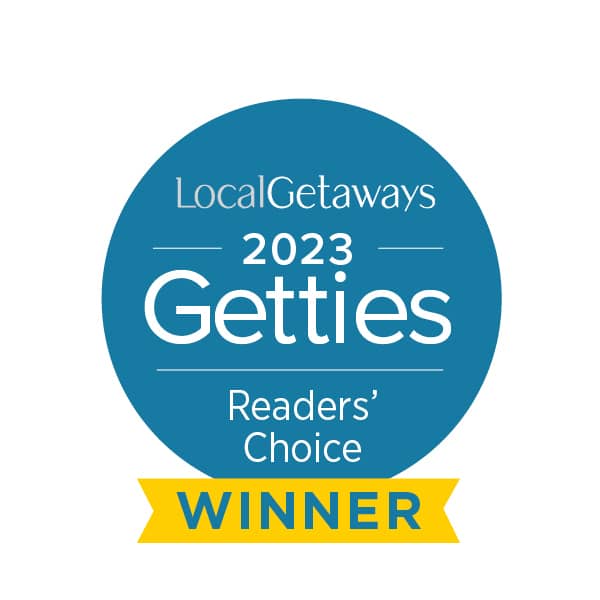 Purple Onion is a casual eatery serving breakfast and lunch soups, salads, sandwiches, pastries, and hot dogs. Although they do have many tasty vegetarian options, if you're a meat eater we recommend the Steak & Coffee baguette sandwich or the Cat Town Dog — Niman Ranch all-beef "Fearless Frank," two slices of bacon, provolone cheese, yellow mustard, sweet relish and little yellow peppers on a soft bun. Main Street hours are 8am to 4pm daily. Winchester Blvd hours are 8am to 3pm Monday through Saturday. purpleonionca.com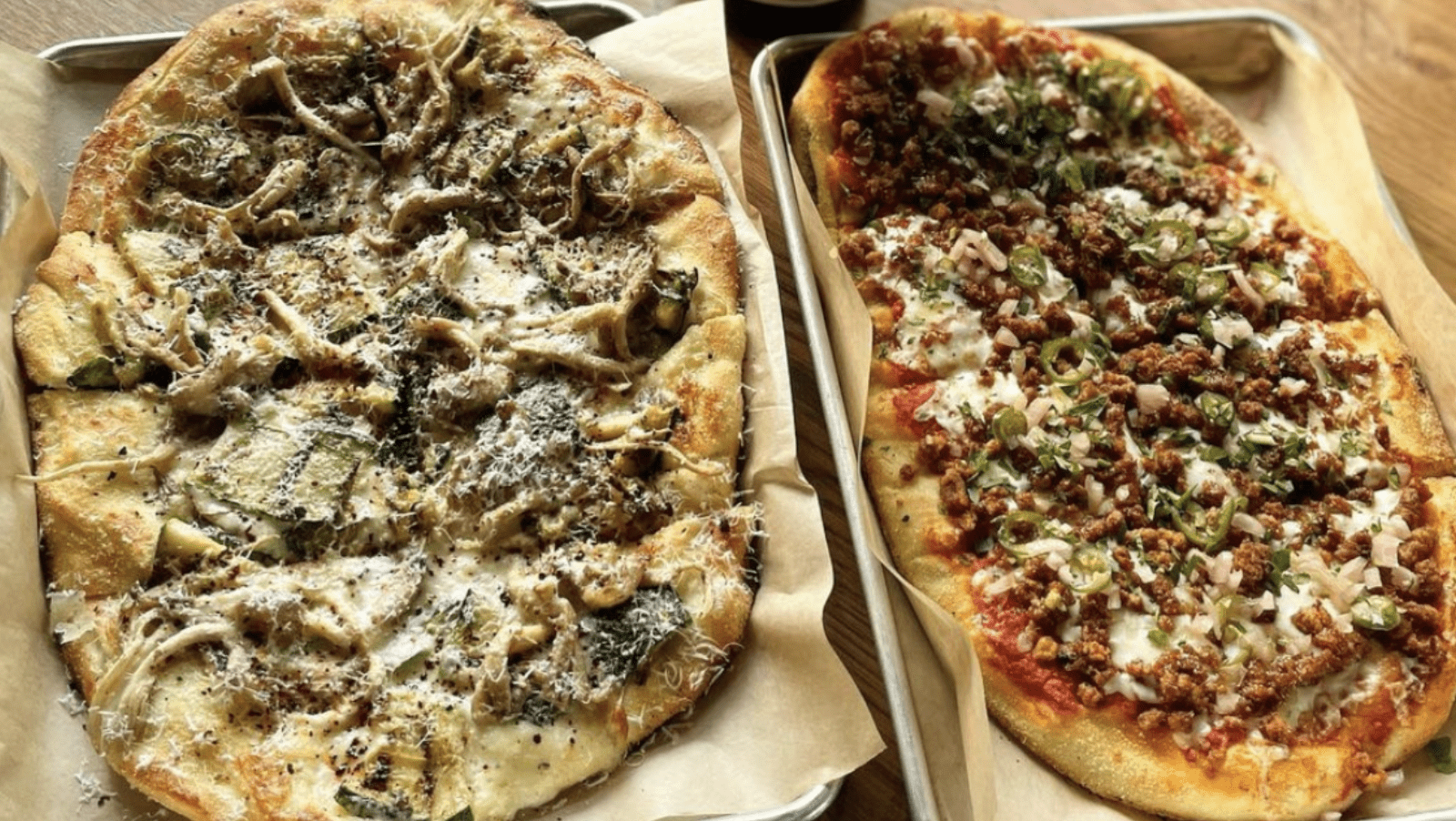 This neighborhood spot is known for making traditional pub food with a Californian flair that goes great with the many craft beers and wines on the menu. Full of ethical choices, the burger is made with Niman Ranch beef and the kids offerings are both fun and healthy. The smoked salmon board with tarragon aioli, herb cream cheese and fried capers tempts as a great pick for lox fans. Check out the flatbreads on the menu — the grilled zucchini and mushroom with basil pesto, black truffle brie and urfa biber pepper is a showstopper. Hours are noon to 9pm daily. westendtap.com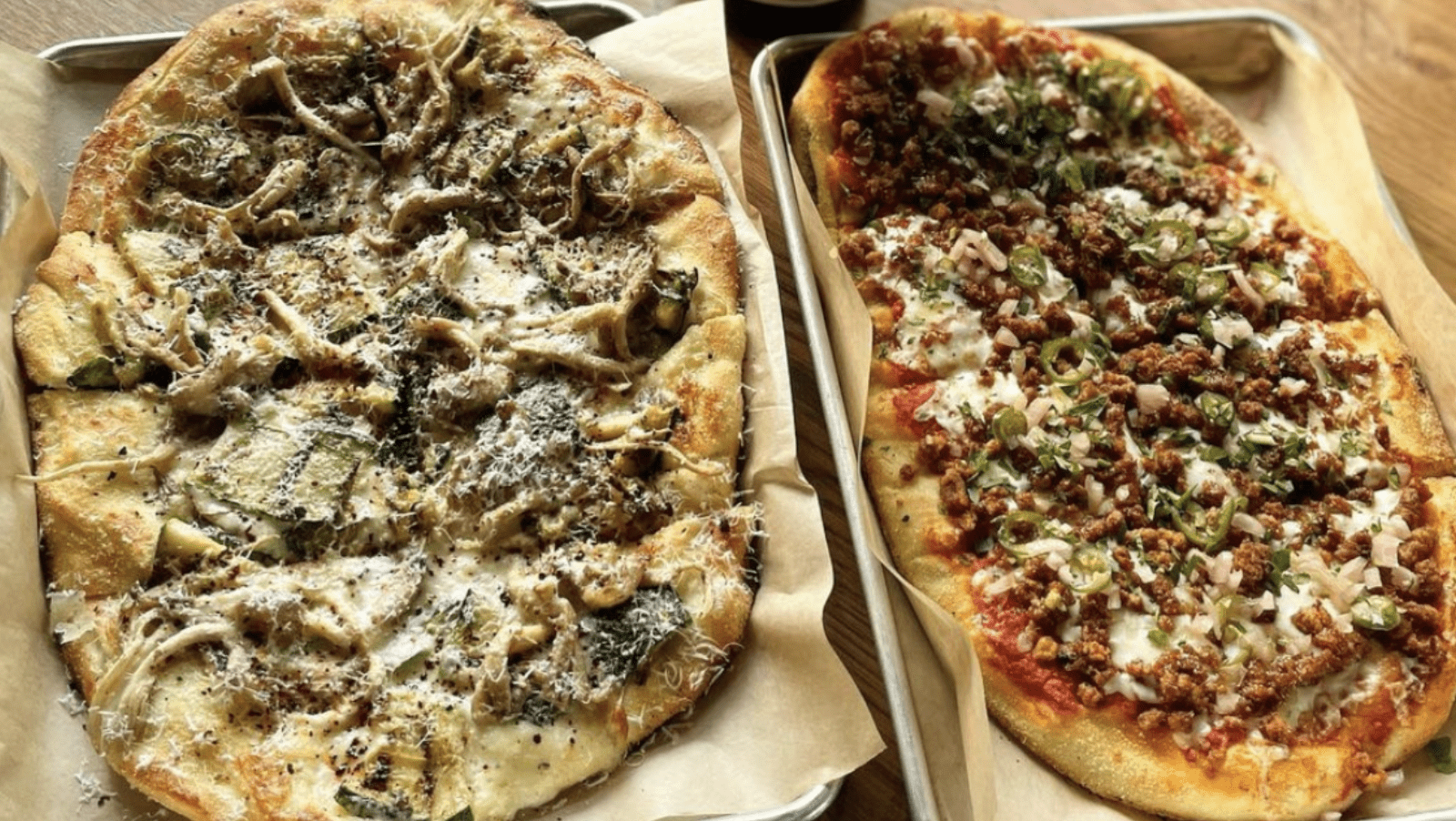 Putting a California spin on traditional pub food in an industrial, family-friendly setting, West End Tap & Kitchen serves up favorites like flatbread pizzas with an assortment of toppings, from slow-roasted tomato to Italian sausage, as well as a variety of starters, sandwiches and farmers' market-inspired salads. You can't go wrong with the house-ground burger though, topped with the restaurant's signature sauce and your choice of fixings. Pair your meal with a drink from the extensive menu of craft brews, many from local breweries, or glass of wine from the California-centric wine list (many are on tap). westendtap.com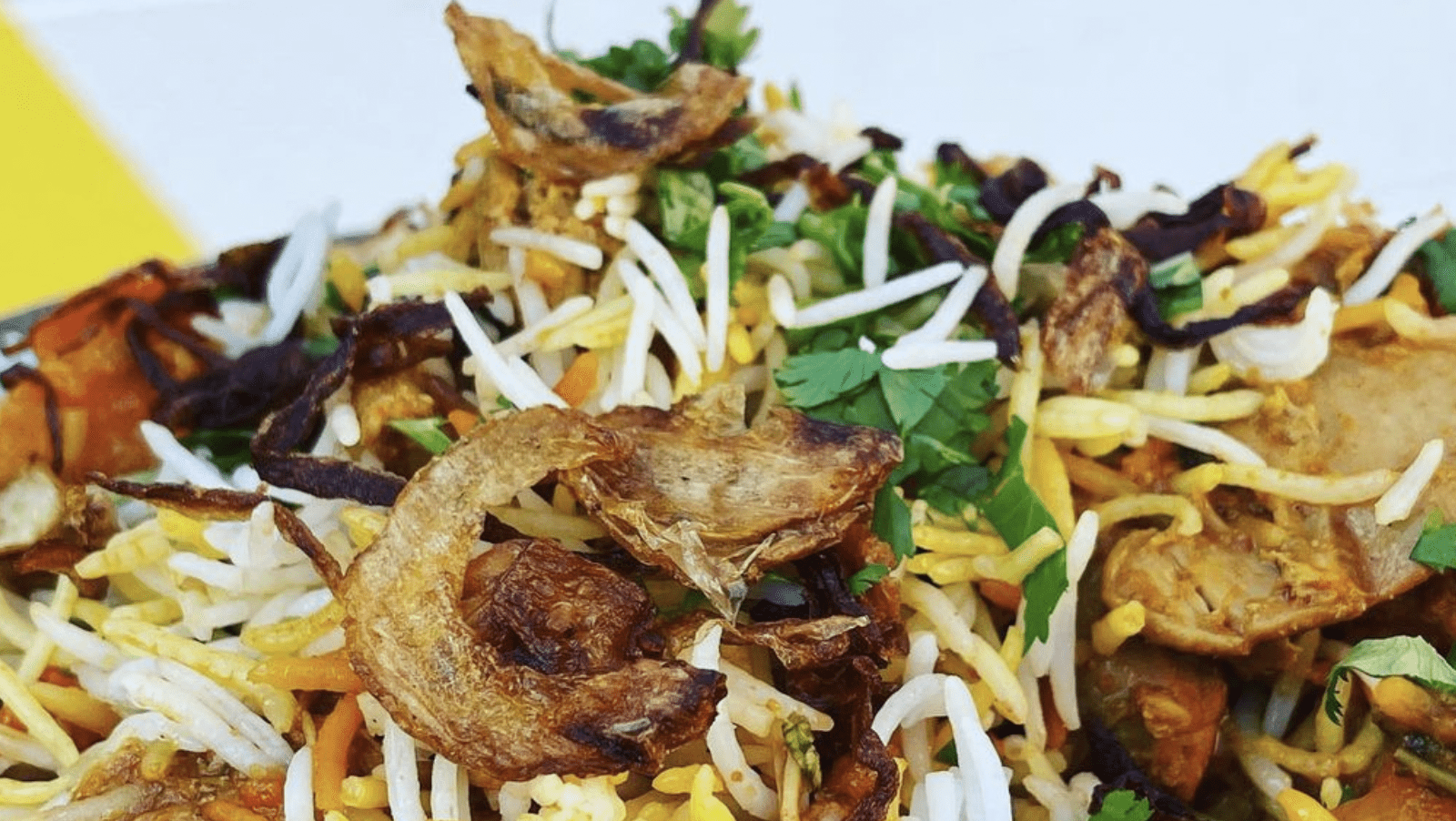 Located in a small strip mall, Zareen's unpretentious location keeps customers coming back with their freshly made, authentic Indian food. You can't go wrong with ordering a classic like Chicken Tikka Masala and we also recommend a Chai or Mango Lassi to sip on with your meal. Hours are Tuesday through Thursday from 11:30am to 9pm, Friday 11:30am to 10pm, Saturday 11:00am to 10pm, Sunday 11:00am to 9pm. zareensrestaurant.com
More Local Favorites in the South Bay