From corporate retreats to yoga retreats and wedding parties to tailgate parties, South Bay properties meet a range of group getaway reasons. Between San Francisco and San Jose, group organizers can plan around any group's size, budget, and location requirements to best match the needs. Here are the best hotels for group getaways in the South Bay.
Featured Photo: Hotel Los Gatos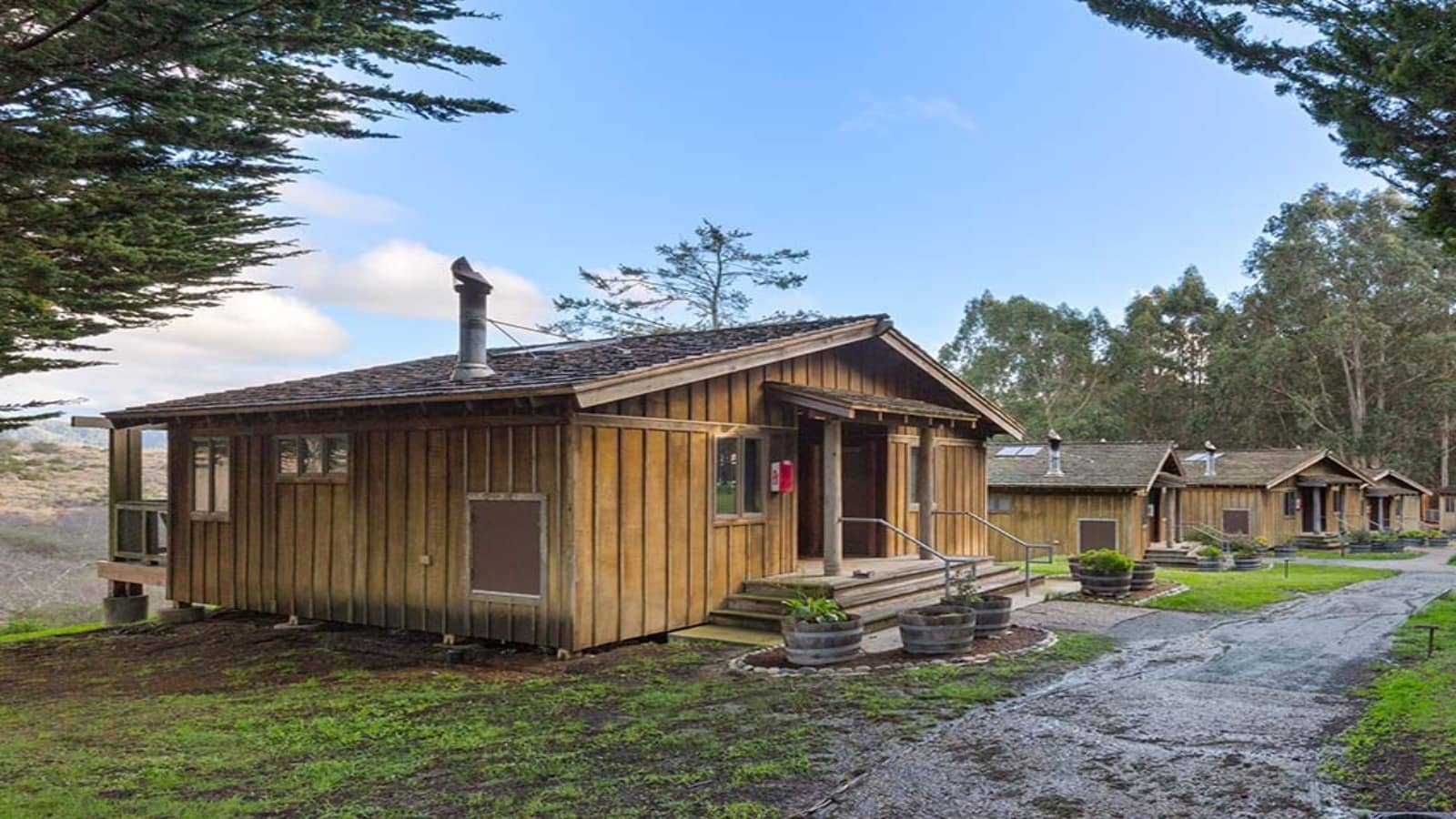 Few group destinations marry nature and the visitor experience so smoothly. Versatile options for stays include the lodge, cabins, tents and even RV camping. Broad windows, ample patios and slick technology empower meetings. Kid-friendly activities are a strong suit. Adventure Associates partners on team-building adventures. An organic garden fuels Cascade Restaurant & Bar, while Pine Tent and the General Store provide more locally sown epicurean options.
HIGHLIGHTS: Breaks from meetings can include multiple naturalist-led hikes, mountain biking, kayaking and organized scavenger hunts. The spa delivers everything from aromatherapy to integrative massage. The range of extracurricular activities proves as impressive as they come, whether guests are riding waves, bikes or horses.
You'll be greeted with a hearty cardinal welcome at Graduate Palo Alto. Located in the thick of downtown Palo Alto, just blocks from Stanford University, the property is one of nearly three dozen Graduate Hotels located in college cities across the U.S. and U.K. From photos of famous alumni on guestroom keycards to school chants embroidered on throw pillows, there are nods to Stanford traditions at every turn. Formerly known as Hotel President, the Spanish-Colonial building dates back to 1929; though the property went through an extensive renovation before opening as Graduate Palo Alto in 2023, many fabulous details, like the hotel's original elevator remain.
TIP:  Linger with a cocktail and enjoy 360-degree views of the neighborhood from President's Terrace, the hotel's rooftop eatery. It's a favorite with locals and hotel guests, especially at sunset.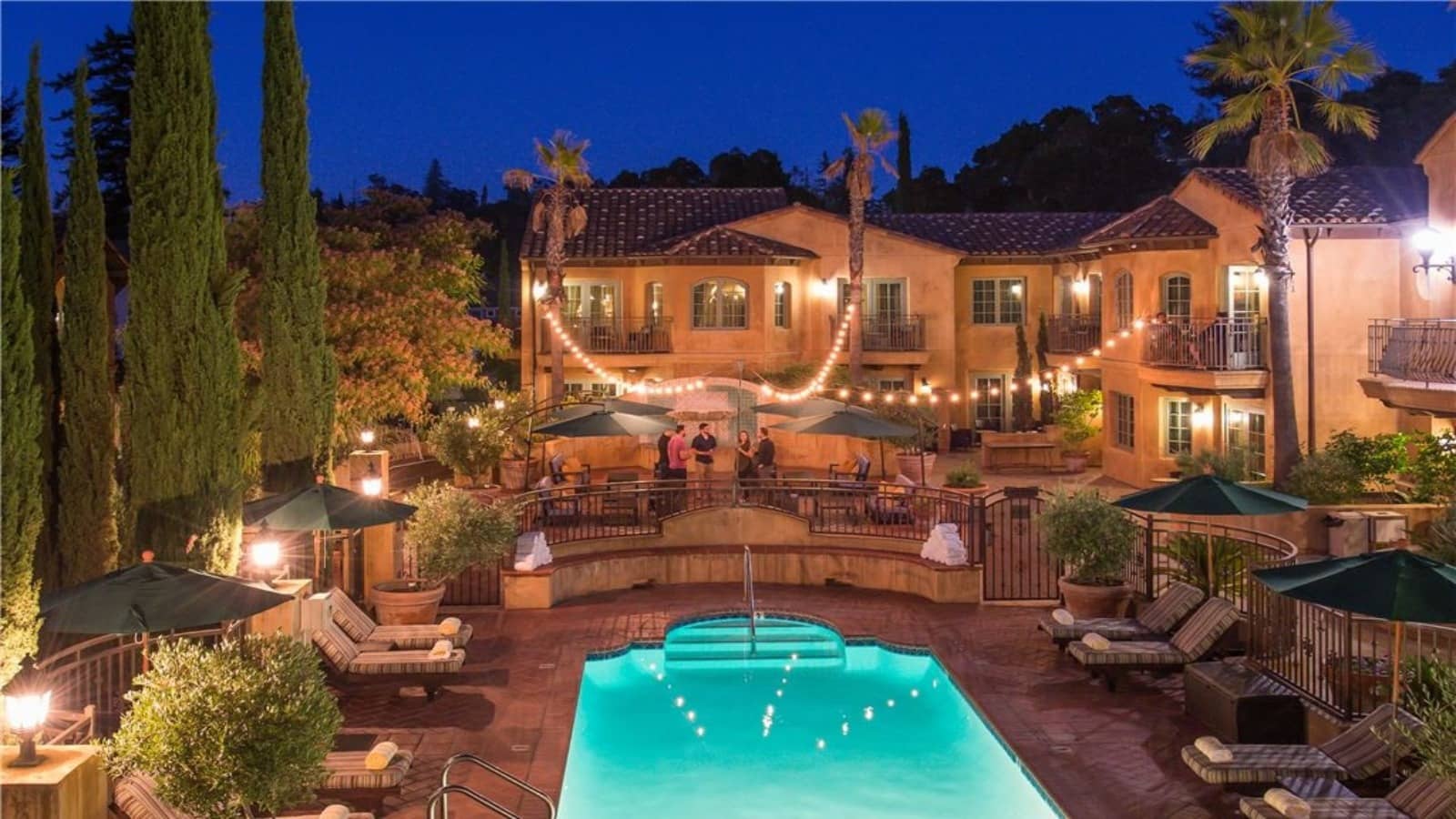 Find the feeling of a sun-splashed Mediterranean villa in the foothills of the Santa Cruz Mountains. Los Gatos has a small town charm and easy access to hiking, biking, and wine tasting. In the courtyard of this Tuscan-inspired 72-room hotel, there's live music on evening weekends for guests' entertainment. Popular for weddings and corporate retreats, benefits include an outdoor pool and jacuzzi, a spa, complimentary access to a fitness center across the street, meeting rooms and facilities for small groups.
TIP:  Check out the convivial dining at the in-house Greek restaurant, Dio Deka.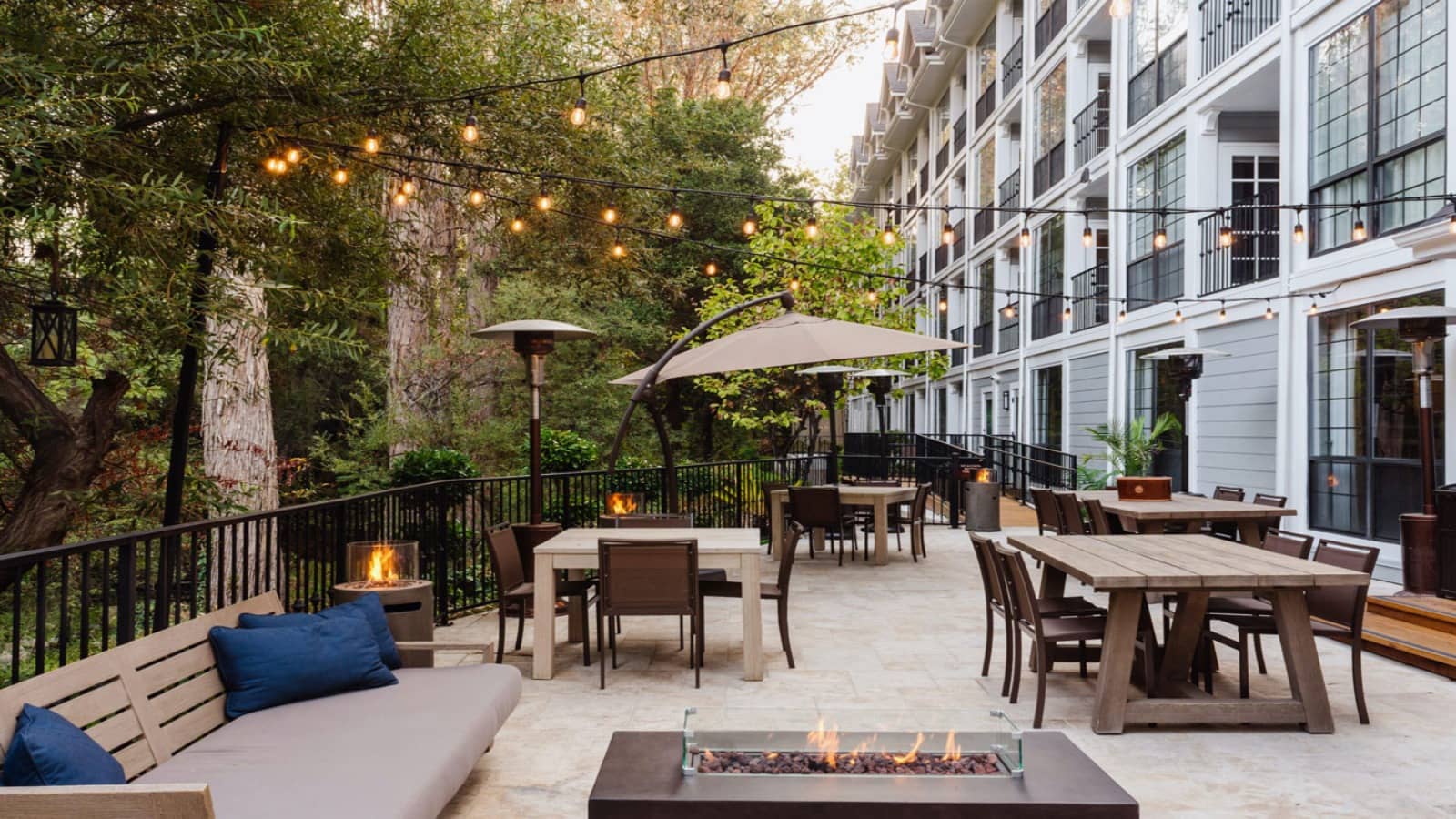 Part of the Tapestry Collection by Hilton, the hotel is in the pretty village at historic Saratoga. It's 10 minutes from The Mountain Winery, known for its top name summer outdoor concert series. If the group has business on the agenda, Netflix and Apple offices are within five miles, and Google is 13 miles away. Free amenities include parking and Wi-Fi, pets are allowed. Step onto a private balcony from most guest rooms for views of Wildwood Park and Saratoga Creek.
TIP:  Groups use the spacious patio garden for events and gatherings.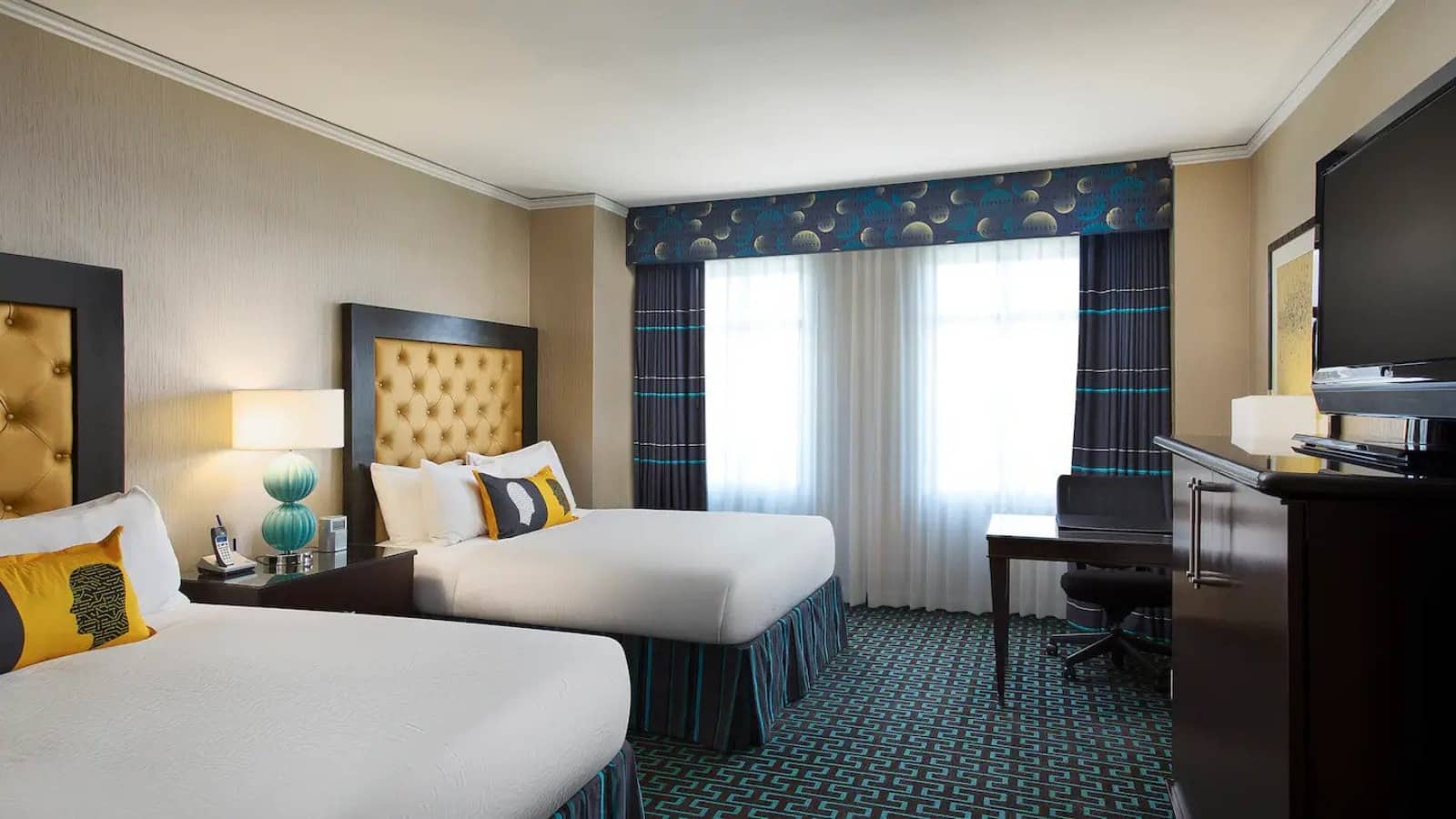 When getting the group together for a football game at Levi's Stadium in Santa Clara, this Curio Collection by Hilton in Cupertino fits the bill. The location has a few more plusses for a fun group getaway — the Winchester Mystery House and the dining and entertainment of San Jose's Santana Row are just five miles away. There's free parking, a fitness center, free Wi-Fi and a pet-friendly policy.
TIP:  The adjacent Parkview Kitchen & Spirits specializes in fresh, seasonal California cuisine served indoors or outdoors.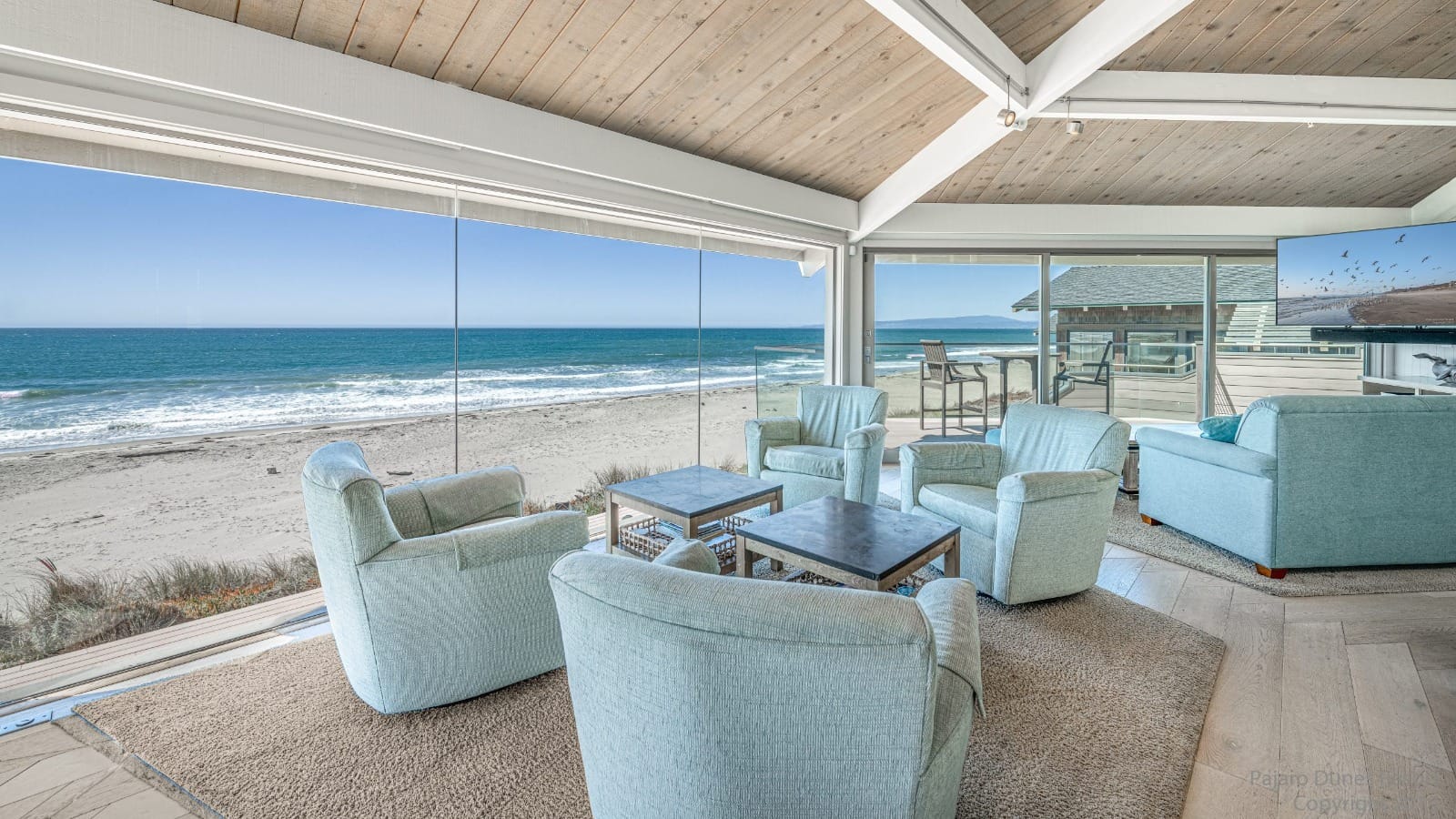 Born in 1973, Pajaro Dunes prides itself on providing a spectrum of lodging choices tucked in the rolling coastal sands four miles west of pastoral Watsonville, whether that's vacation rentals, real estate or group services. Meetings can make the most of 6,500 square feet of space and 210 guest rooms all told. Its strategic location straddles the Monterey and Santa Cruz sides of the bay, and is 45 minutes from San Jose. Park-like settings feature decks, fireplaces and natural light.
HIGHLIGHTS:  Quality number one is the 1.5 miles of sparkling beach that front the Pajaro Dunes resort. Four different facilities for events and meetings are nice, and so are 15 tennis courts. On-site catering prioritizes local product and attentive execution.
*The Ritz-Carlton Half Moon Bay
It may be just half an hour away from San Francisco and Silicon Valley, but the Ritz-Carlton Half Moon Bay feels more like the Scottish highlands than the coast of California. In fact, it looks and feels almost exactly like one of the storied Scottish golf resorts — think Gleaneagles, Turnberry or St. Andrews Old Course. And that's not by accident: there's even a bagpiper who strolls the grounds at sunset. The spa is top-notch, with treatments featuring native ingredients such as a redwood scrub. Those who don't choose to do a spa treatment can still enjoy the excellent facilities, however — a $45 day pass gets you use of the whirlpool baths, sauna, and steam rooms.
*Readers' Choice Best Group Getaway Hotel in the South Bay
HIGHLIGHT: It's all about the sea here, from the crashing surf directly below the hotel's bluff-top perch to the salt-and-silver design palate and photos of big-wave surfers on the wall. Even the basic rooms are spacious at 450 feet, while suites start at 1,000 feet and feature extras like a marble bath or personal fire pit complete with Adirondack chairs. Stay in the 5th-floor Club Level and you'll be treated to breakfast and lunch, fresh-baked cookies, and a lounge well stocked with games.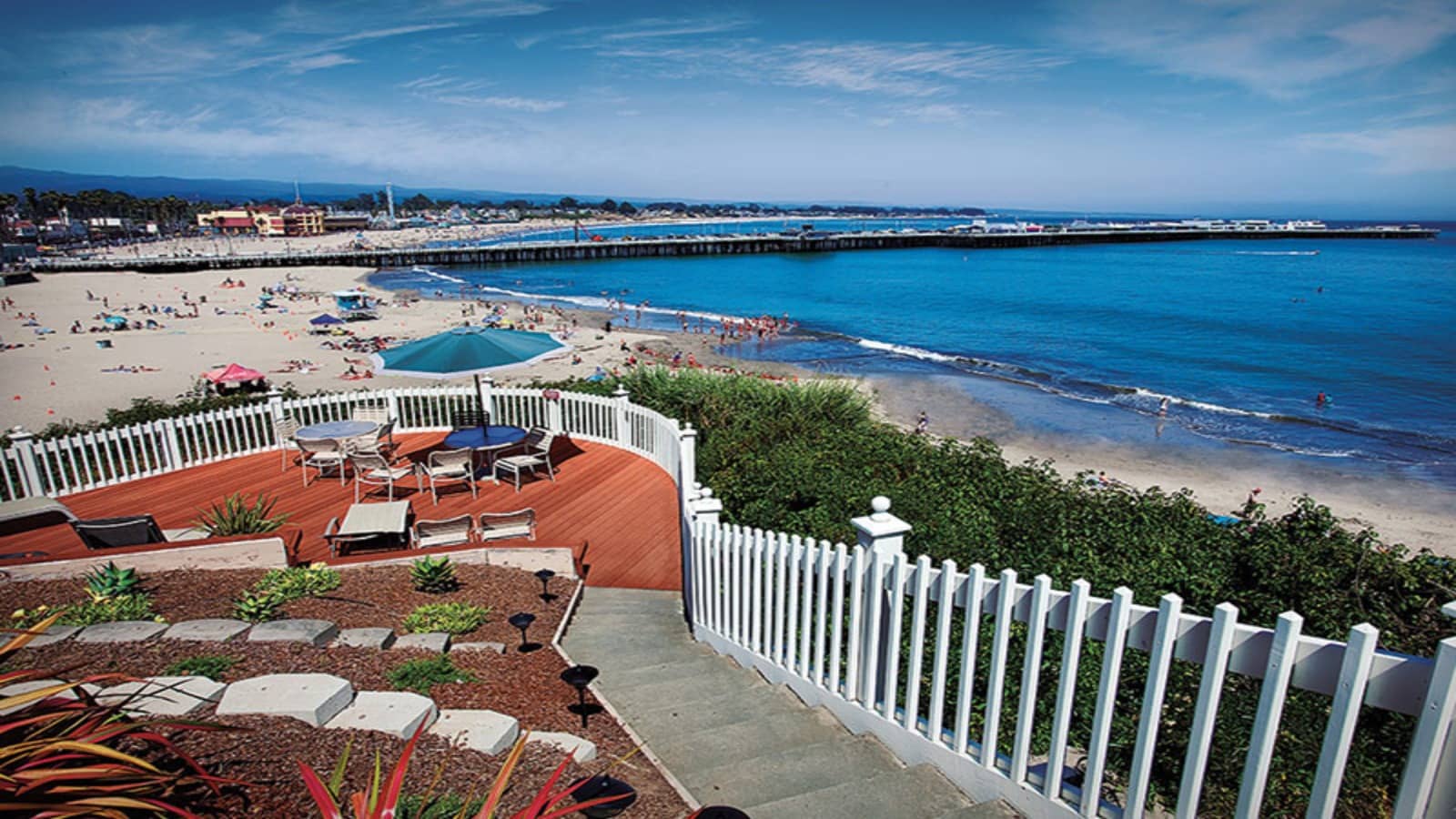 The location, central to Santa Cruz with views of the ocean from every room, proves hard to resist. The modern rooms, many with balconies, provide their own charm and swath of options, ranging from jacuzzi-appointed deluxe king spa rooms to cottage suites. Much of Santa Cruz awaits within walking distance, including shops, restaurants, the iconic Santa Cruz Beach Boardwalk and Santa Cruz wharf. Location management works closely with visiting groups to customize according to their needs.
HIGHLIGHTS:
Freshly baked cookies and refreshments appear every afternoon. Wine and cheese are served every evening. Stunning California State Parks, golf, water sports, fishing and sailing charters are all accessible within minutes. Service is a strong suit, as friendly as it is attentive.
Stanford games, corporate retreats, family reunions, and wedding parties are a few of the group getaways that make their way to this family-owned five-star property. Imagine classic architecture, fountains in secluded brick courtyards, an outdoor pool surrounded by cozy wicker furniture beside warming fire pits for evenings outdoors. Head for the 24-hour fitness center or borrow a bicycle. Pop into downtown Palo Alto or join the team in Menlo Park; they're both on the doorstep.
TIP:  There's convenient self parking, too.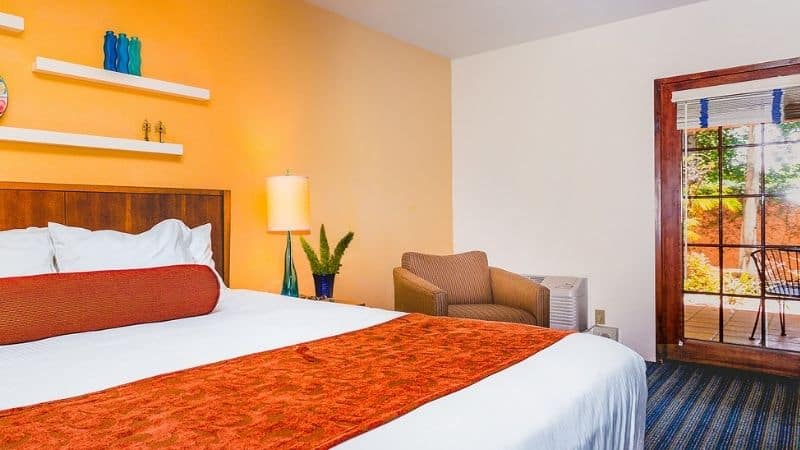 Get style, cleanliness and comfort combined with old world charm and value in this hotel that's five miles from Googleplex, the Mountain View company headquarters, and eight miles to Mineta San Jose International Airport. Amenities include free Wi-Fi, newspaper, fitness center, business center, in-room facilities include fridge, microwave, safe and flat screen TV. Guests give high marks for the friendly front desk staff, generous hot breakfasts (with omelettes made to order), hot chocolate in the rooms, and plenty of free parking.
TIP:  Family rooms available.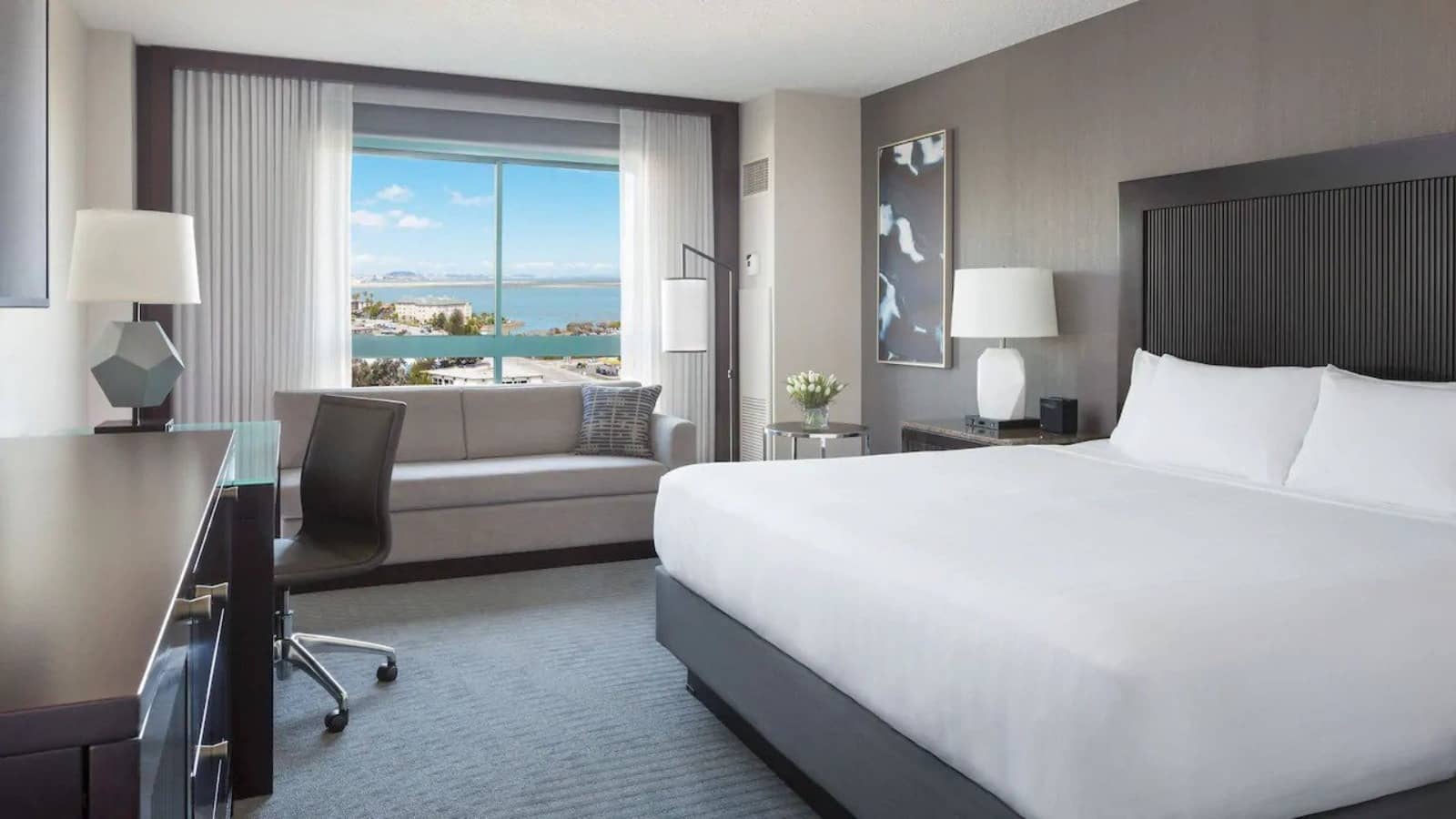 Hyatt Regency San Francisco Airport
Business trip? Five minutes from San Francisco International Airport and convenient to Silicon Valley as well, the value in this 789-room property adds up nicely. Pet-friendly, a heated pool and whirlpool, free Wi-Fi, fitness center, business center, concierge, and conference facilities. As a Hyatt benefit, members enjoy extra value in a continental breakfast, snacks, hors d'oeuvres and a private fitness facility at the 9th floor Regency Club with runway views.
TIP:  Catch an airport shuttle every half hour.
More Local Favorites in the South Bay