It's no secret that California's generous Monterey Peninsula region is *breathtaking*, but instead of clogging traffic and infuriating locals by taking it in via a life-threatening selfie by the Bixby Bridge, consider a more verdant route. Within this span of rugged Pacific coastline you'll find miles upon miles of trails for all levels. Looking for turquoise pools and waterfalls? Who isn't. How about a temperate rainforest vibe? It's all here.
*Wildfires happen, things change — be sure to check the trail status before you go.
Photo Credit: Kasia Pawlowska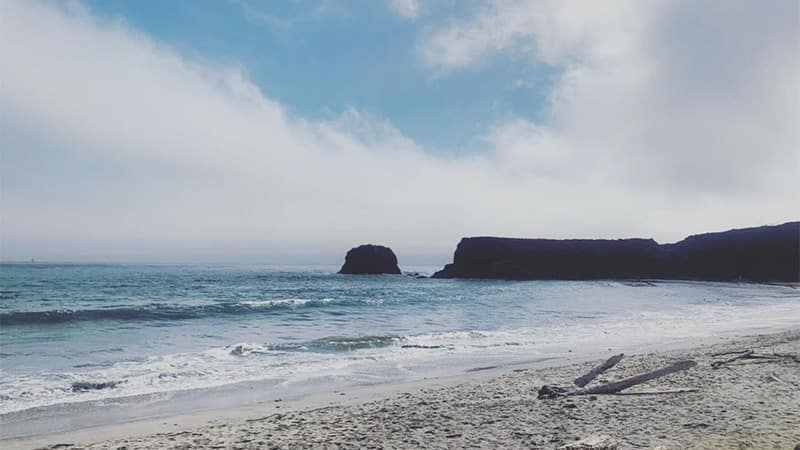 Andrew Molera Beach Trail to Creamery Meadows Trail
There's just something exhilarating about skipping on rocks to cross a river, which is exactly what you get to do here. (Forging with bare feet, shoes in hand, is also a possibility.) Maybe it's a reminder of our primitive humanity, but either way, it's one of the many joys of this popular trail. Accessible year-round, you'll walk down a sun-dappled path with a negligible incline (only 68 feet) to a remote beach covered in driftwood. Among the surprises you might encounter are: sea otters, whales, and naked sunbathers. More intense hikes proliferate from there for the more ambitious.
Overlook Trail to McWay Falls
If a trail could be a person, then this one would be Brad Pitt — this is the Big Sur path that takes you to those photo spots. Note: there will be chaos and people parking on Highway 1. Save yourself the anxiety by waiting and paying to park in the parking lot. Just a mile-long in total, you'll pass under the highway and hug the cliff toward the coast. McWay Falls will dutifully empty into the cove. On the other side you can read about Julia Pfeifer and take in views from the observation deck.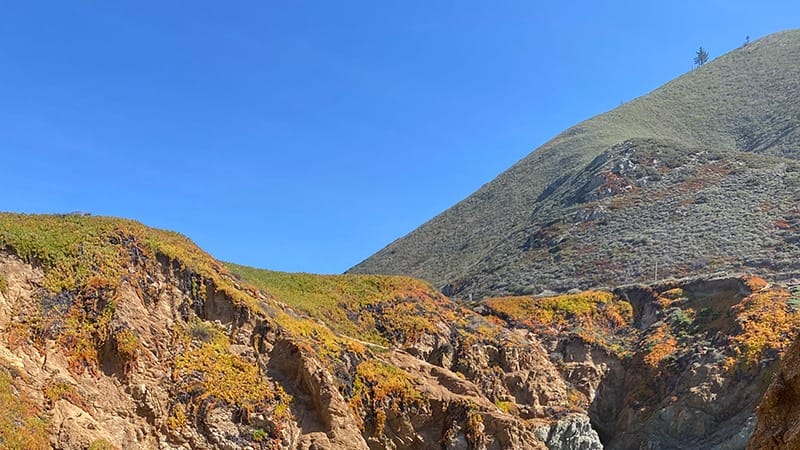 Soberanes Point and Whale Peak
When there's an opportunity to see sea otters, you should take it, and there's a good chance of that happening here. Located about 8 miles south of Carmel in Garrapata State Park, this trail is downright gorgeous and, on the right day, not too crowded. Well worth some lowkey bushwhacking (hiking boots are highly advised), the trail brings on loads of wildflowers, a chorus of bird songs, and a very rewarding view from the mountain that often includes — you guessed it — whales.
Looking for more things to do in the area?
Visit our Monterey Peninsula page for more ideas on where to eat, stay and things to do.