Walk into a restaurant, try a soup, and you'll know immediately whether that place is worth its stock. So says longtime area chef Dory Ford, who saw his star rise as he revolutionized the food program at Monterey Bay Aquarium and pioneered local sourcing in the region, while winning repeat clam chowder competitions along the way. 
And when it comes to soup, he adds, one of Monterey Bay's signature dishes might be the pinnacle. "I gotta tell you, clam chowder is almost the perfect food," he says. "Potatoes, vegetables, cream, protein, you have it all." I agree with him on that front, but have to acknowledge bias, as it might as well have been in my baby bottle growing up on the cusp of the bay. 
Here appear the Monterey Peninsula Clam Chowder winners for 2022, selected by our editors – look for our readers' choice winner, selected by our audience.
Featured Photo: Old Fisherman's Grotto
Monterey Peninsula Chowder Map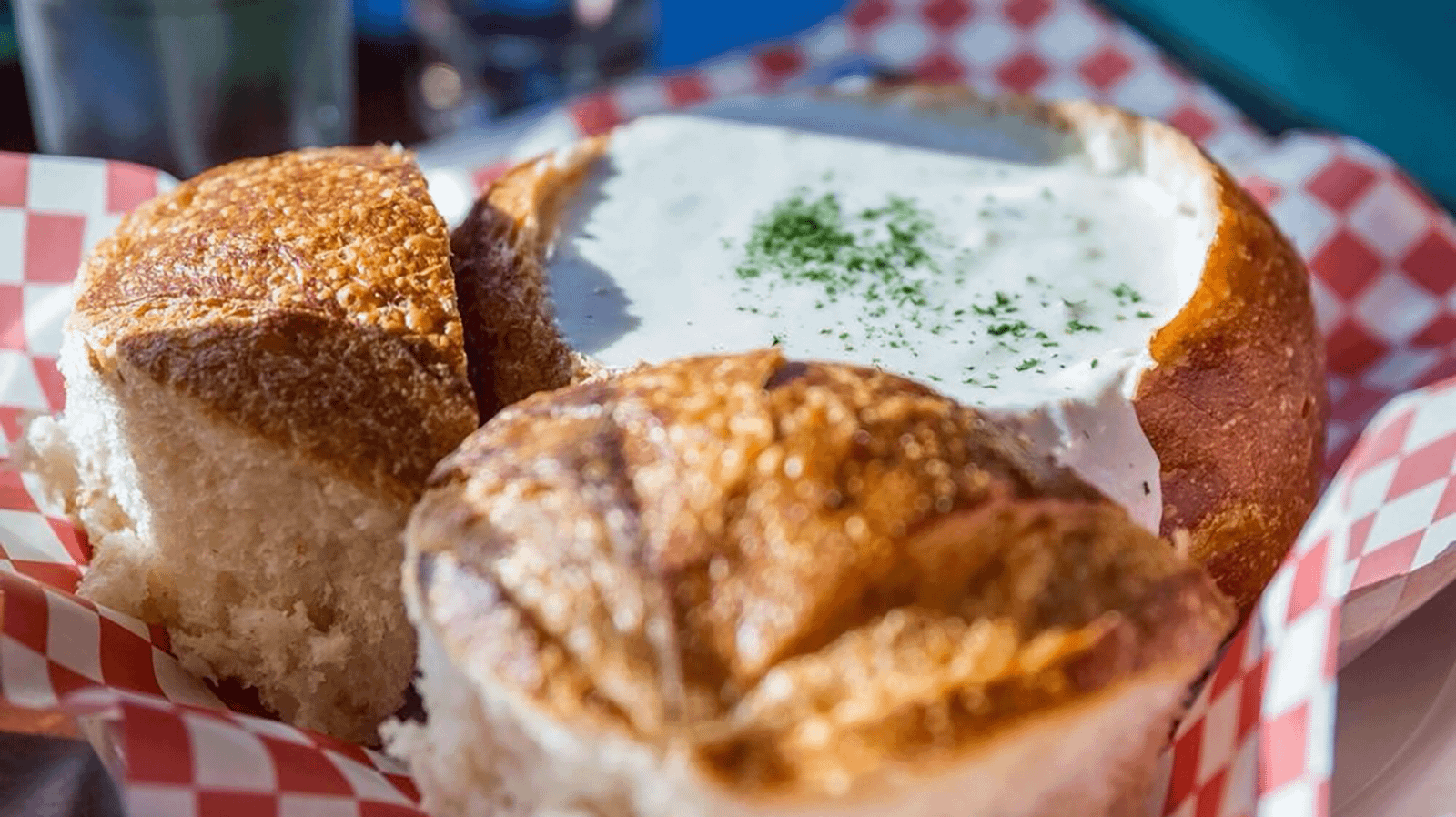 This location deservedly earns its propers as a supreme calamari destination for dishes like the Siciliano calamari, char-grilled calamari, and "The Marty Special" calamari with mozzarella and Parmesan melted over fried eggplant and marinara. It merits at least as much appreciation for its creamy, buttery and clam-packed chowder. Hours are 11:30am to 8:30pm daily. abalonetti.com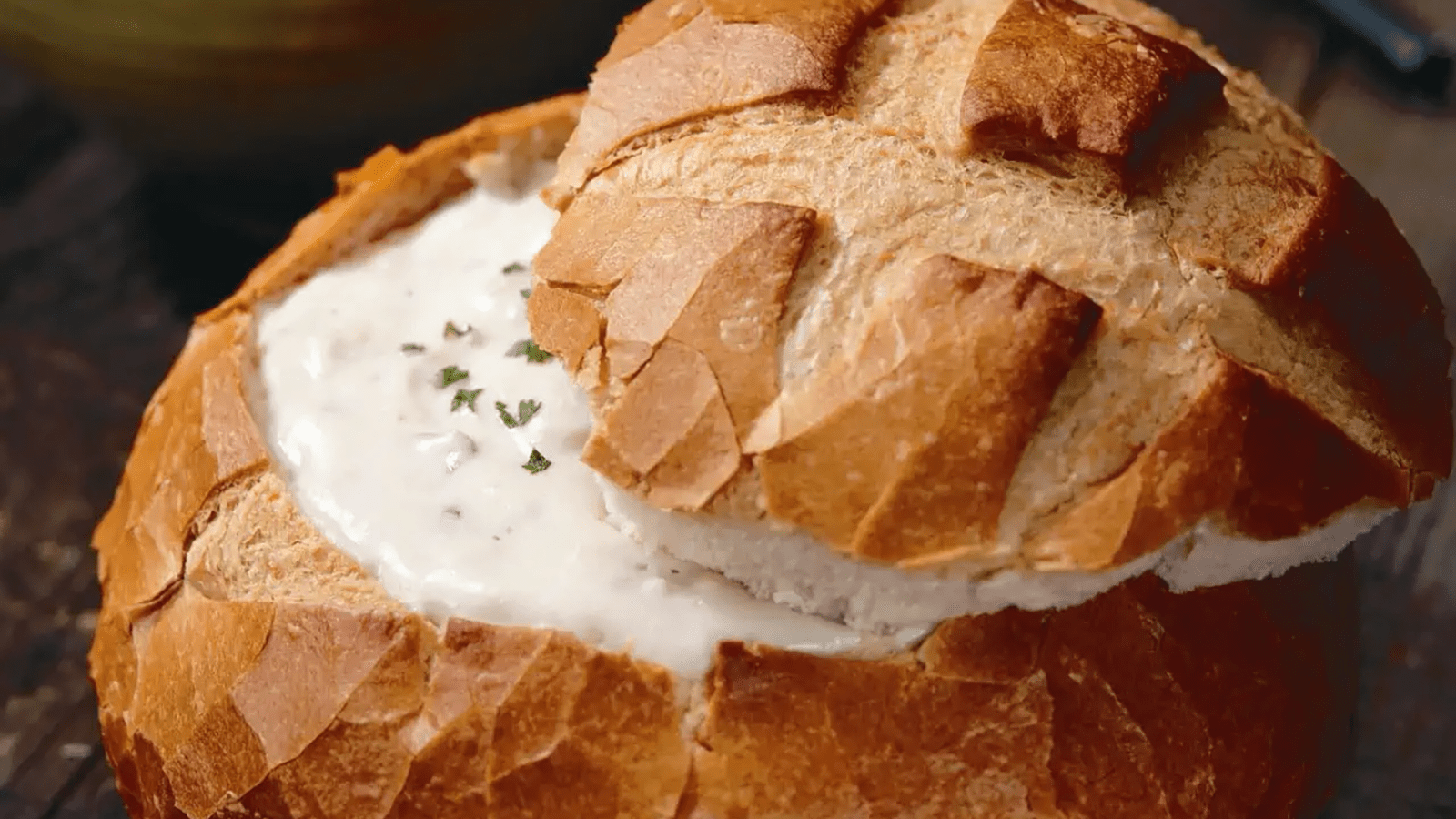 The views from above Steinbeck Plaza on Cannery Row are sublime, the seafood pasta Isabella is worthy of legend — as is the ultimate seafood pasta with lobster, scallops and prawns — and Monterey abalone is on the menu too. But none of those offerings have won the awards the clam chowder has at local and regional cookouts. It's available in a cup, bowl, bread bowl or… wait for it… with crab meat and shrimp brought along for the ride. Hours are Sunday through Thursday 10:30am to 9:30pm, Friday and Saturday 10:30am to 10pm. fishhopper.com
**Readers' choice 2023 winner
The Asilomar beacon, just up from the beach, was my family's go-to for to-go tankers of chowder and spot-on garlic bread for a decade plus. The bar gets popping around signature drinks like the Fishwife Key Lime Pie Martini and the Millionaire's Hibiscus Margarita, the featured entrees like the fried scallop Ensenada Bowl or Cajun-spiced Salmon Lafayette are yummy, but it's the proprietary recipe clam chowder and its dance of potatoes, onions and clams, with salsa fresca garnish (!), that made it a family tradition in our house. Hours are 11:30am to 9pm daily. fishwife.com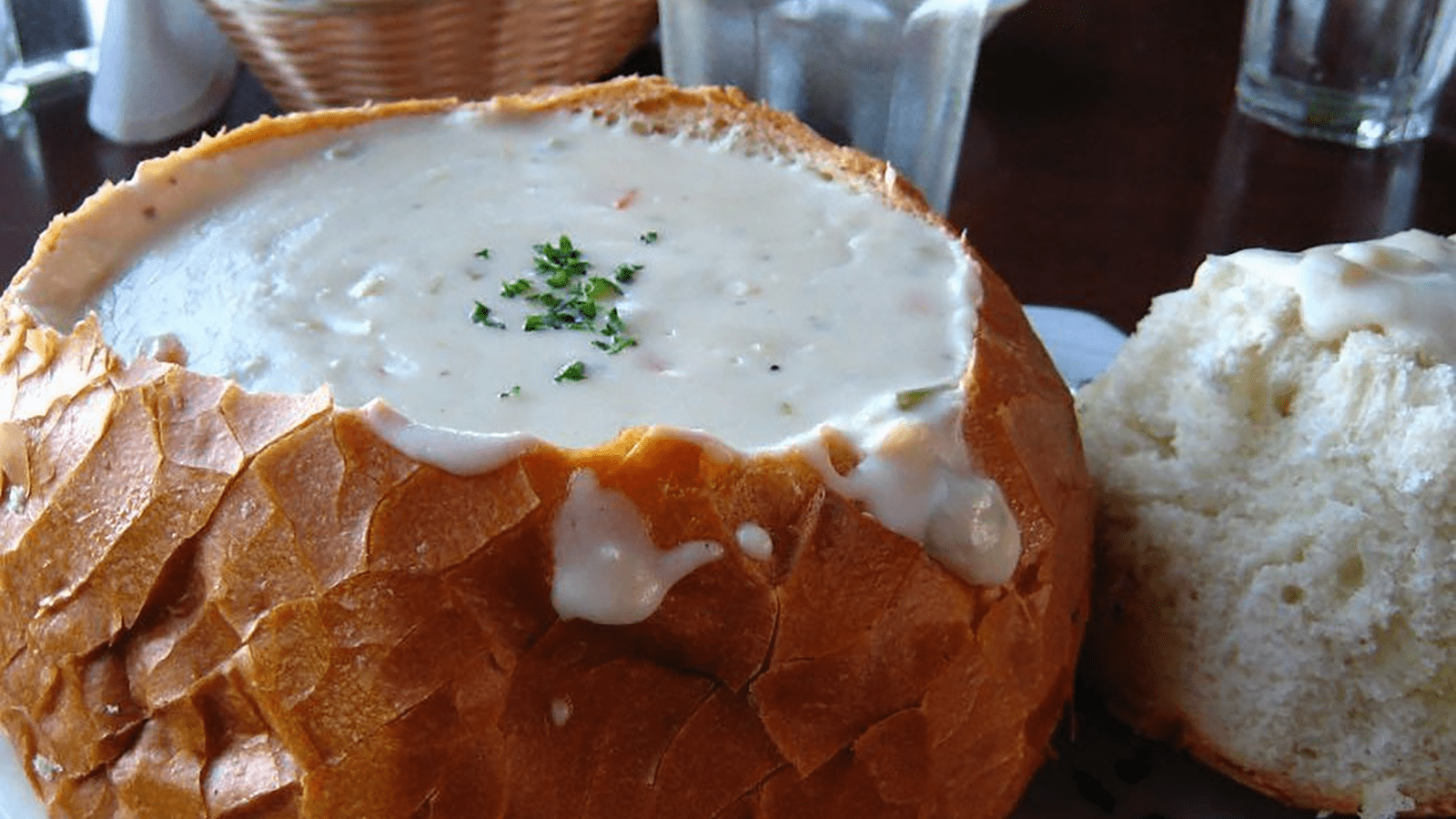 Flaherty's Seafood Grill & Oyster Bar
Arguably the top raw bar in Carmel-by-the-Sea does many things with freshness and style, including oysters, crab cakes, seafood Cobb salads, smart wines and inventive cocktails — and brings a lively atmosphere too. The chowder presents a house signature, and comes Manhattan red or creamy New England style. Side note: They also do a superlative crab chowder in bread bowls too. Hours are Sunday through Thursday 11:30am to 8pm, Friday and Saturday 11:30am to 8:30pm. flahertysseafood.com
Local independent newspaper Monterey County Weekly polls its readers annually on everything on Best Place to Walk the Dog to Best Massage. The perennial champ in Best Clam Chowder is this family-owned Fisherman's Wharf pillar, for a recipe that they sample pedestrians on along the pier and sell in massive quantities. The balance of butter, cream, sizable shellfish and the kicker — garlic — is habit forming. Hours are 11am to 10pm daily. oldfishermansgrotto.com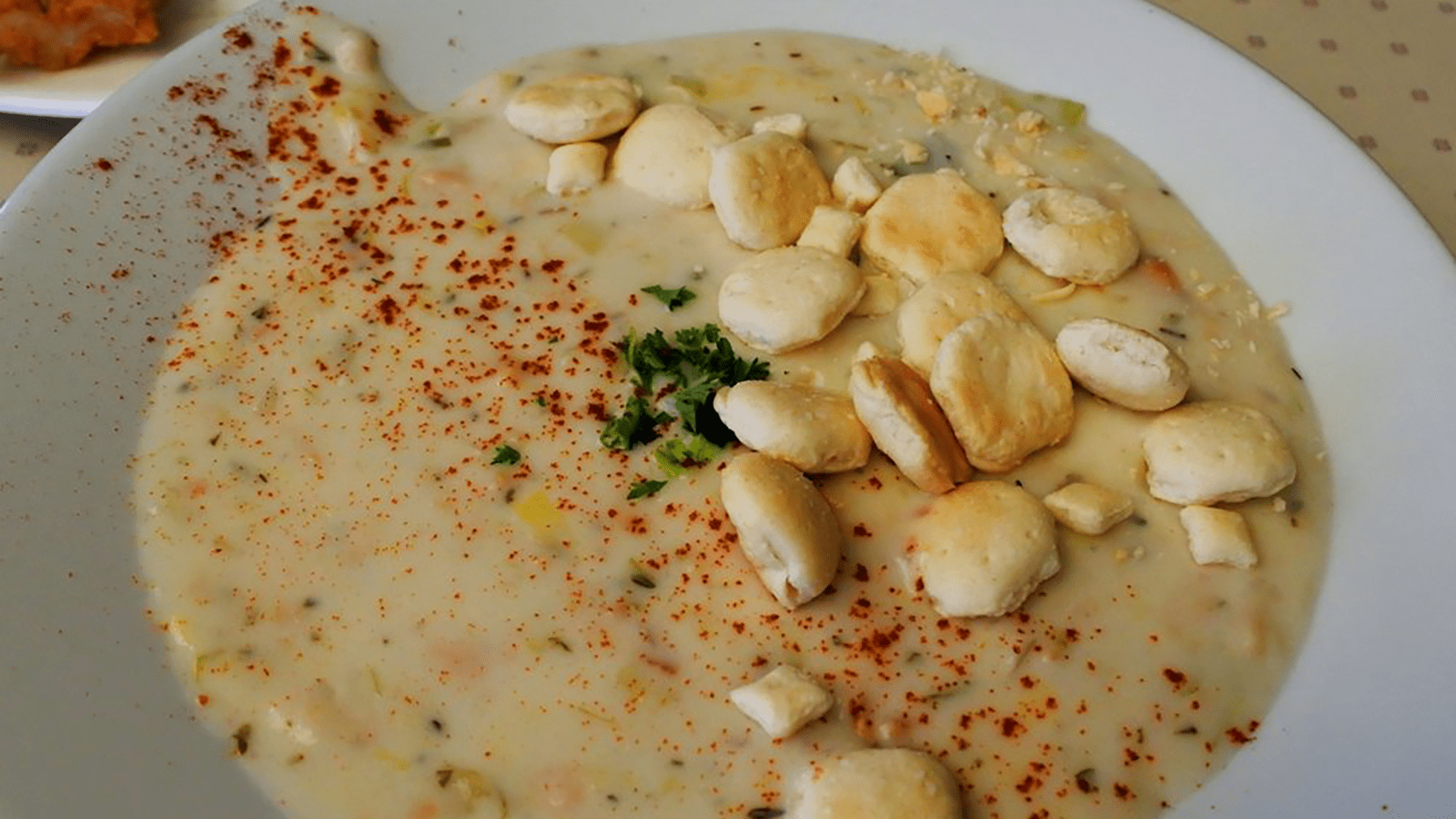 This place also appears on our list for
best Monterey Peninsula lunches
, and the "Sandbar recipe" chowder is a power player in the list of reasons why. Their chowder earns this spot for all the right reasons (texture, flavor, freshness) and a unique one: They'll float a signature touch of sherry, upon request, that merges all the ingredients in a surprisingly dynamic way.
Hours are 11am to 9pm daily.
sandbarandgrillmonterey.com
Several entries in this list of inspired chowder hounds use "fish" in their name. Only one claims the title of a full-on Chowder House. And, yes, Vivolo's backs it up. That said, the venison burger named after the owner is superb, and Boston Pan Roast Bread Bowl with prawns, scallops, oysters and bay shrimp in a creamy bisque aren't to be trifled with. Neither is the crab sandwich, which is that much better because it comes with a cup of the made-fresh-daily clam chowder that's also available in 8 ounces, 16 ounces, 32 ounces (take out only) or in a bread bowl with a garlic cheese lid. Hours are 11:30am to 8pm daily. vivoloschowderhouse.com
More Local Favorites on the Monterey Peninsula
Monterey Peninsula Chowder Map