Sadly, there is no such thing as the "perfect burger." It's too subjective. On one hand, there are the traditionalists looking for that juicy, cheesy '50s-diner-style burger with crispy fries and a milkshake (and possibly a jukebox). On the other end, there's the new generation of connoisseurs and gastronomes looking for the reimagined, deconstructed, reinvented burger on a bun (or not) that makes use of a master chef's skills with sauces, seasonings and cooking styles. Most of us are somewhere in between. The only hope is that you live in a place with enough options in styles, toppings, proteins, produce and plant-based patties that you can find the perfect burger for you. Fortunately, the South Bay is such a place. Keeping that wide range in mind, here are our South Bay Best Burger winners for 2023, selected by our editors — look for our readers' choice winner, selected by our audience.
Feature Photo: Konjoe Burger Bar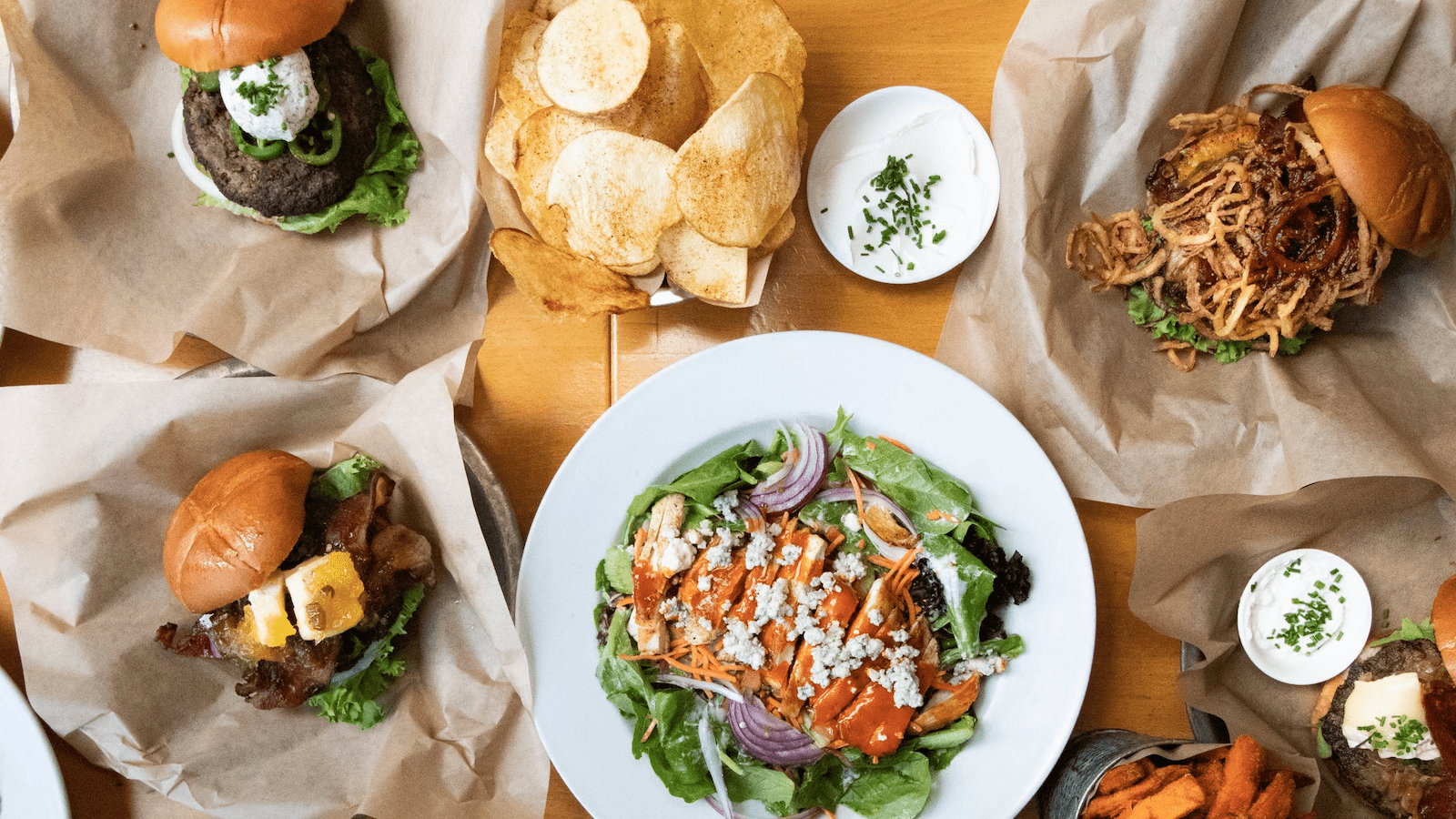 Specializing in 100 percent grass-fed beef burgers with twists that are as creative and mysterious as the burger names on the menu. While the BCBC is your standard bacon, avocado and cheese burger, more adventurous diners can order the Angry Goat Cheese Burger (BCBC's Angry Goat Cheese, sautéed jalapenos), the Psychedelic Goat Cheese Burger (truffle and mushroom goat cheese and chives), the Lady Marmalade (bacon marmalade on melted swiss cheese), and the Bleu Popeye Burger (sautéed spinach with red onions and bleu cheese). Hours are 11am to 10pm daily. ​​brownchicken-browncow.com
This casual counter-service cafe in Palo Alto's Town and Country Village is a popular lunch spot that is all about the burger. Patties come in ⅓ pound and ½ pound (the latter is more a rectangular slab on a roll), either of which can be dressed from a long list of premium toppings and sauces. Or you can just pick one of the specialty burgers, including the avocado-bacon burger or the Pineapple Express. Either way, save space on the plate for one of the 10 varieties of fries and rings, from Garlic Parm to Cajun Ranch. Tip: Take twice as many napkins as you think you'll need. Hours are 11am to 8pm daily. kirks-steakburgers.com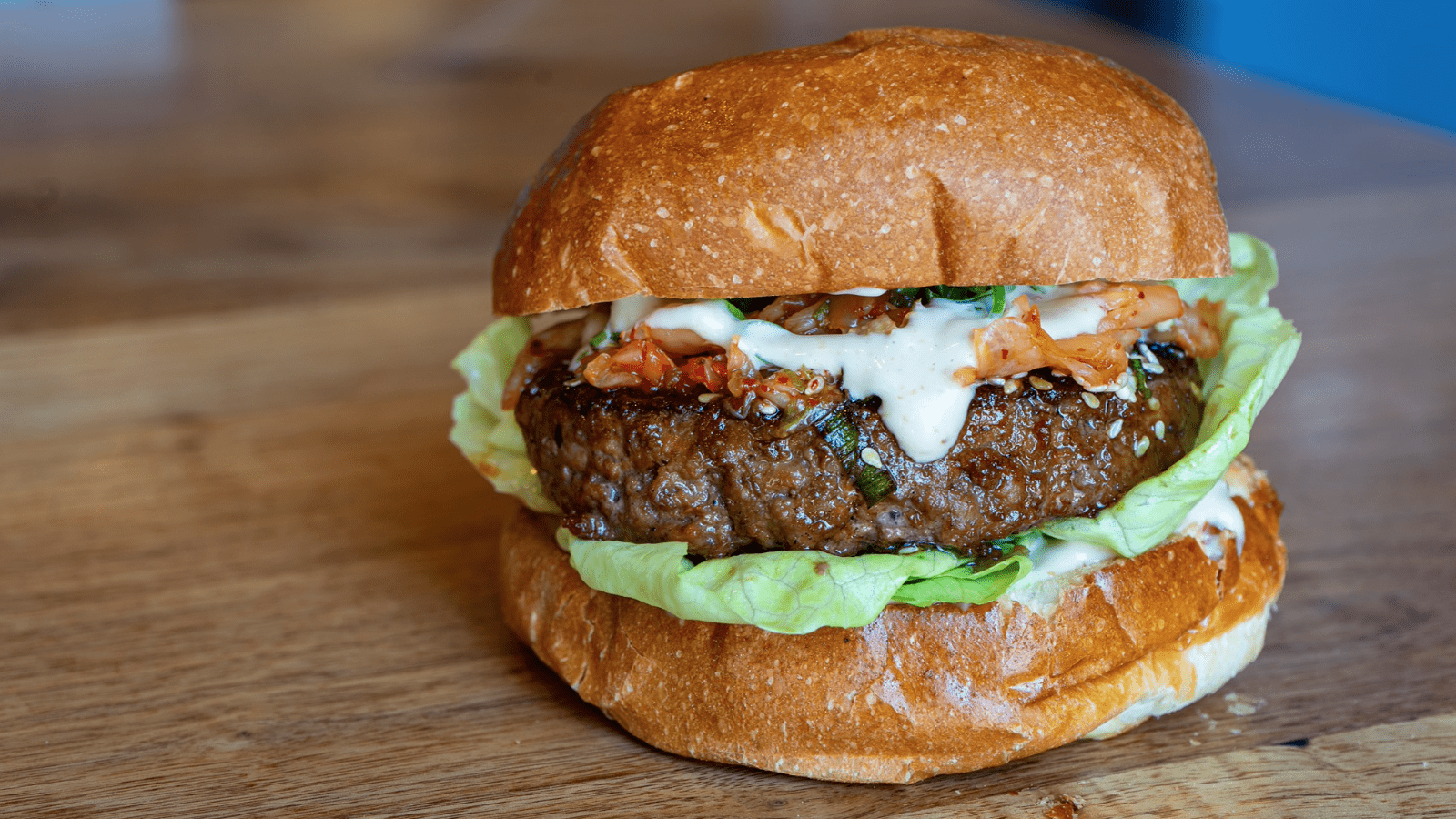 The only thing better than a local burger bar with really high standards for quality and sustainability is that the place was started by a local guy. Joey Camacho, who graduated from Santa Clara University, says he aims to "set a new standard for quick-service restaurants" by using local ingredients — except, possibly, the milkshakes made with Italian gelato. The menu is divided between the more straightforward grass-fed beef burgers and the specialty burgers, which feature flavors ranging from shiitake mushrooms and sesame mayo to cucumber kimchi and Konjoe sauce, which has been called a cross between Thousand Island and Kewpie-style mayo. Hours are 11:30am to 9pm daily. konjoe.com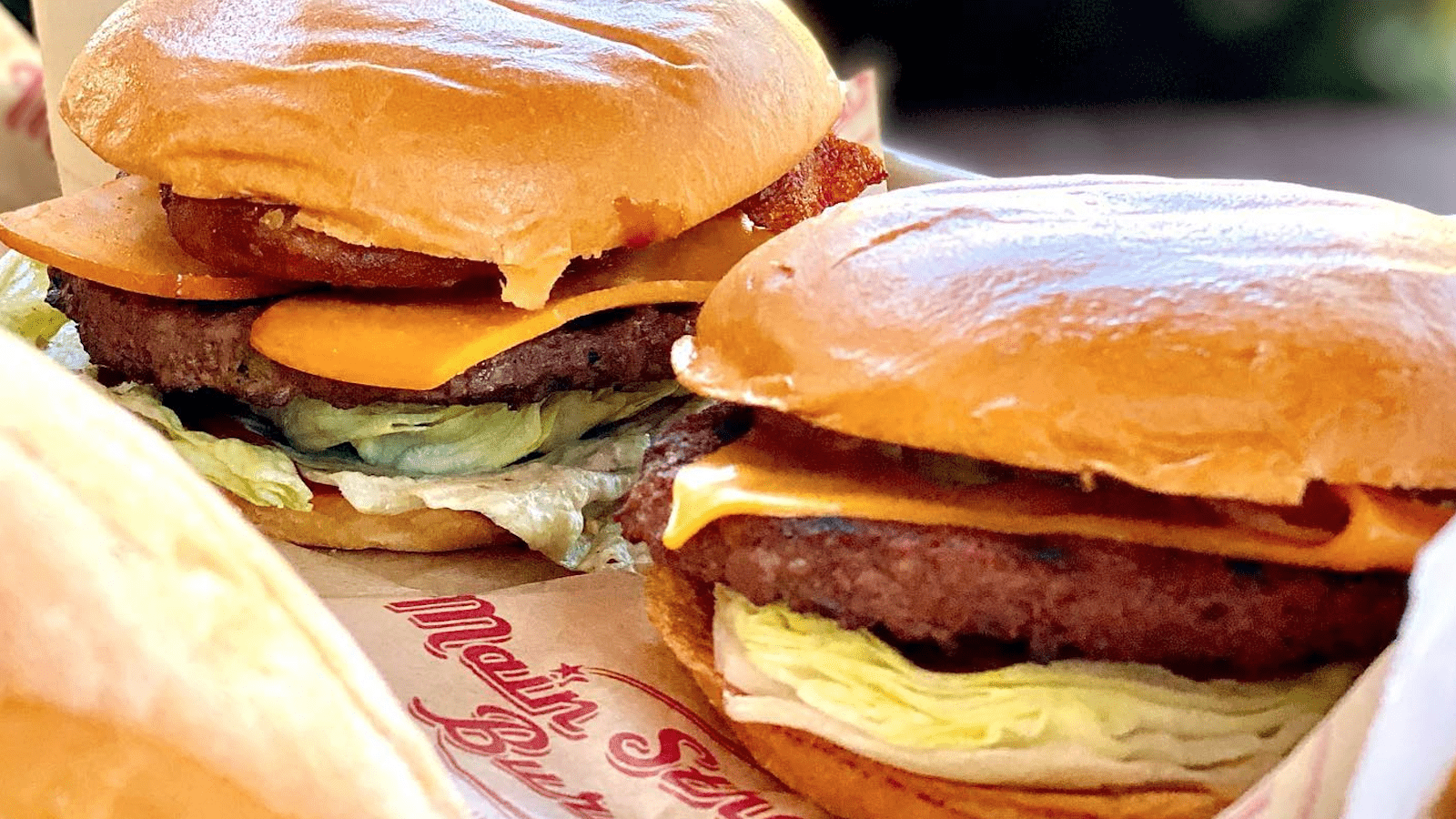 The owners at Main Street decided that burgers don't have to be rocket science, and that all you really need is a juicy patty, melty cheese, fresh produce and a well-toasted brioche bun. That said, the menu offers a few creative twists, including the Caprese Burger with tomato, mozzarella, pesto aioli, balsamic glaze and fresh basil, and there are five vegan burgers and bowls using plant-based ingredients. Hours are 11:30am to 9pm daily. mainstburgers.com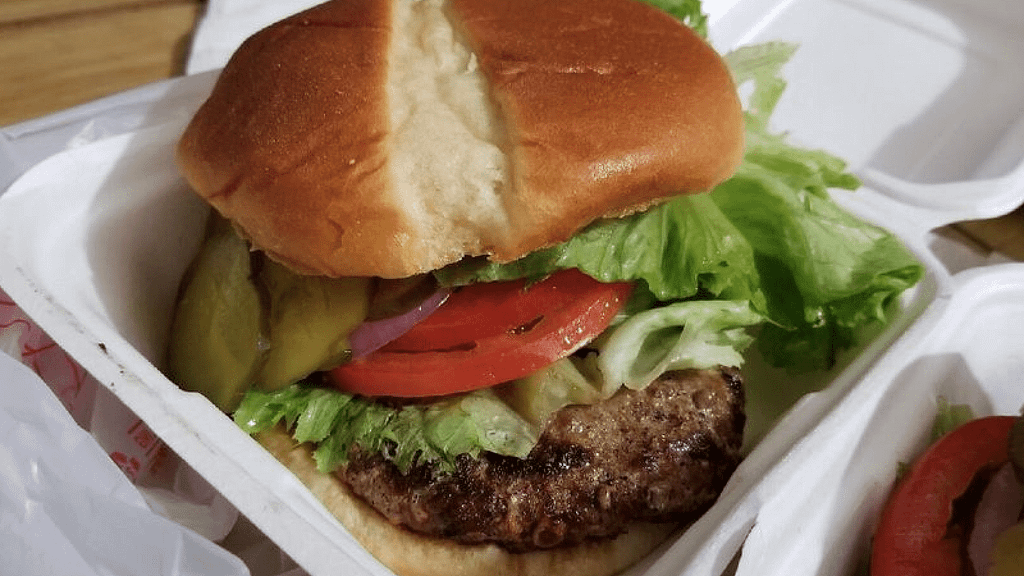 Well known locally for no-frills, straightforward burgers with good fries, shakes and plenty of options for toppings and upgrades. Probably the most noticeable difference is the menu, which includes what one Yelp reviewer referred to as "exotic proteins" — along with beef, you can order burgers made from bison, elk, ostrich, salmon, turkey and wild boar. For good measure there's a Garden Burger on the menu, although it's a safe bet that vegans are not a big demographic for this place. Hours are 11am to 9:30pm Monday through Saturday, 11am to 8:30pm Sunday. Search on Yelp for menu and reviews.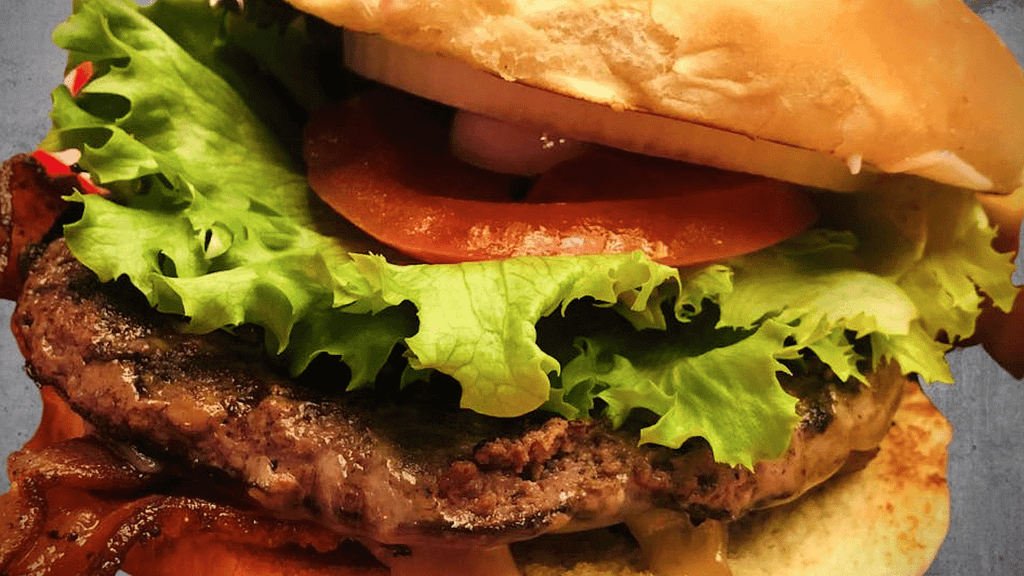 This casual, friendly bar and grill has been a staple in Silicon Valley for more than 40 years and seems to pride itself on being a place for no-frills comfort food and atmosphere. Most of the menu is standard sports-bar fare, but St. John's shines when it comes to sandwiches, including Char-broiled chicken sandwiches, Philly Cheesesteak and, of course, burgers. Highlights include the Bleu Bacon Burgers and the Cajun Burger, but guests who are up for a challenge go for the Big Daddy, three patties and three slices of cheese, about a pound of beef. Hours are 11am to 7pm Tuesday, 11am to 8pm Wednesday through Friday, 11:30am to 8pm Saturday, closed Sunday and Monday. stjohnsgrill.com
More Local Favorites in the South Bay