"Is there anything as perfect as a simple burger?" Aristotle once mused. Just kidding, but had these delightful hand-held creations existed in Ancient Greece, philosophers would surely wax poetic about them. An ideally-balanced symphony of fat, salt, carbs and crunch, few foods are as satisfying and well-rounded as these joyous stacks.
Sadly, they are not without issues. As most people are aware of, factory farming and greenhouse gas emissions are an ever-growing problem, and beef is a huge culprit. That said, there are farms that take a more responsible approach, which we try to focus on in this list. 
These are our San Francisco Best Burger winners for 2023, selected by our editors — look for our readers' choice winner, selected by our audience. 
Featured Photo: Wesburger 'n' More
In or Around Fisherman's Wharf:
Ghirardelli Square, Russian Hill, North Beach
Quality beer, wine, and food in one of San Francisco's most vibrant locations, North Beach. bodegasf.com
In or Around the Mission:
Mission District, Noe Valley
While it's touted for its drinks — no surprise, look at the name — ABV also produces an unforgettable burger. A cozy spot with limited seating, this is one of the best places in the city to belly up to the bar. Burgers are served medium-rare, topped with melted cheese, onion, lettuce, pickles, secret sauce and come with a side of spicy jalapeño chips. The veggie burger here isn't a sad afterthought like at many places, either. Hours are 4pm to 2am daily. abvsf.com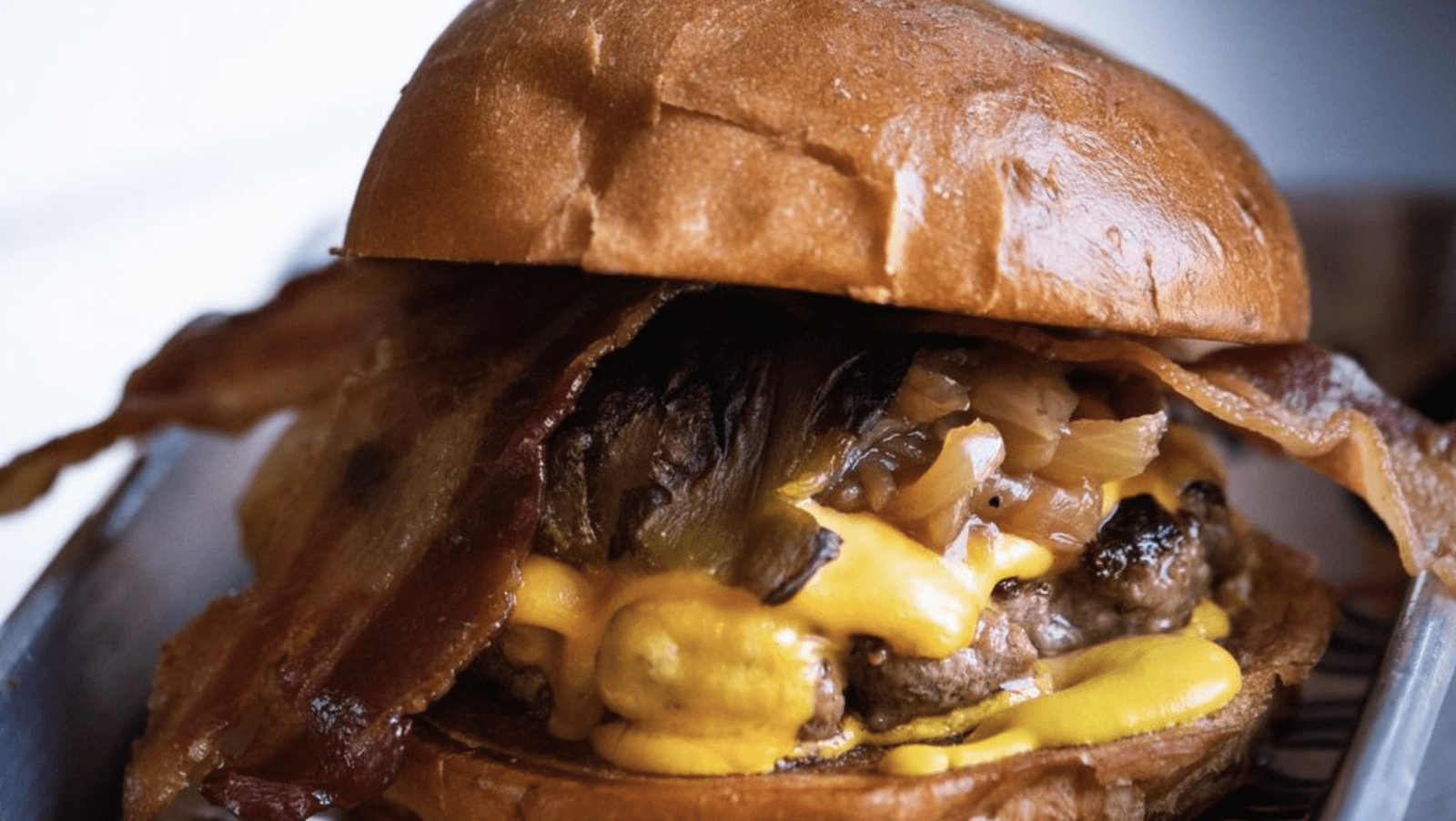 Another spot offering smash-style burgers, the menu at Wesburger 'n' More is fun (tater tots abound), affordable (3 ounce smash patty on a Martin's roll for $6.50) but most importantly of all, delicious. Heat-seekers will gush over the Hot Wes, which comes with onion rings, queso, and pickled jalapeños. Vegetarians will love the fact that any burger can be made with an Impossible patty. There are also gluten-free and vegan options, as well. A truly inclusive place. Hours are 5pm to 9pm Monday and Tuesday, 11:30am to 3pm and 5pm to 9pm Wednesday, 11:30am to 3pm and 5pm to 9pm Thursday and Friday, 11:30am to 10pm Saturday, 11:30am to 9pm Sunday. wesburgernmore.com
In or Near Civic Center: Hayes Valley, Castro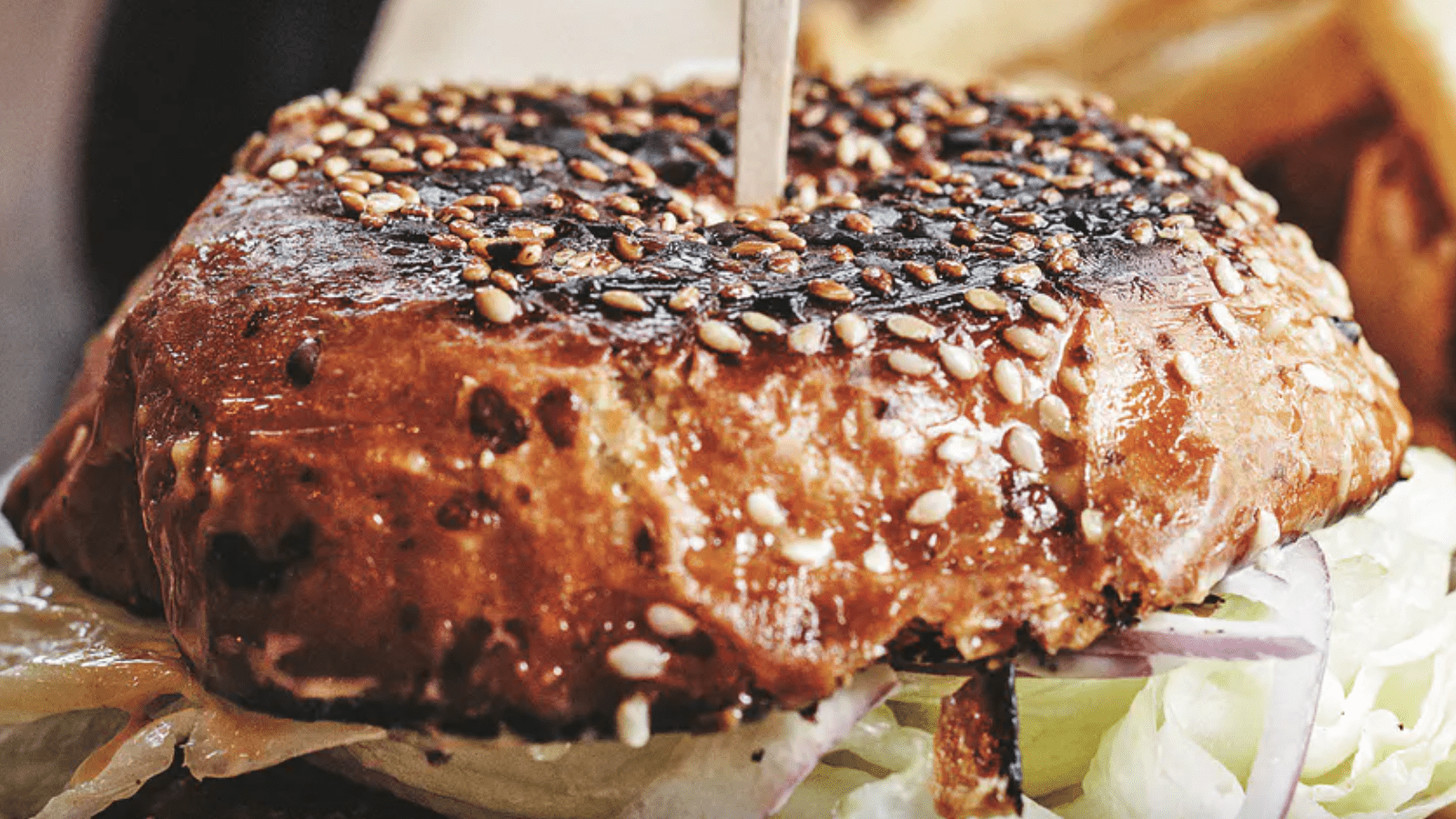 Starting as a whole animal meat company in San Francisco in 2009 — you may have seen their chicharrones on store shelves — Ryan Farr opened up his restaurant 4505 Burgers & BBQ on Divisadero Street in 2014. Featuring a historic wood-fired barbecue pit and a sprawling outdoor space covered with picnic tables, the restaurant works closely with farmers and ranchers to produce its barbecue from humanely-raised animals. Order the Best Damn Grass-Fed Cheeseburger, add bacon and/or an egg. Hours are 5:30pm to 10pm Wednesday through Sunday. 4505burgersandbbq.com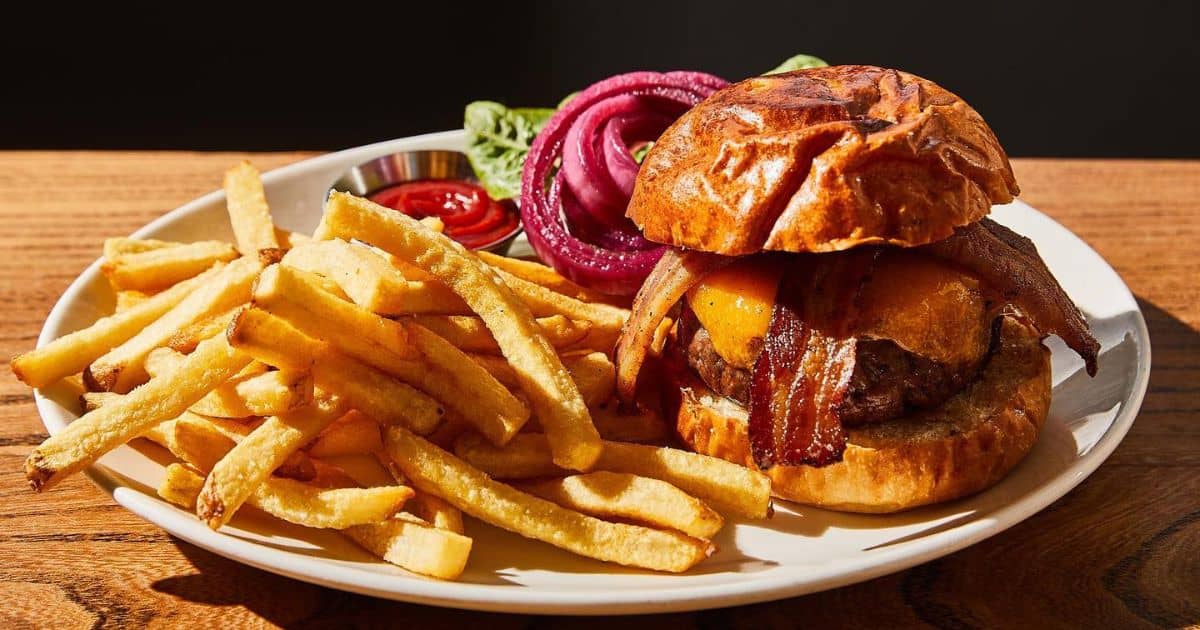 Let's get down to brass tacks here. The burger is comprised of Five Dot Ranch chuck that is seasoned and ground daily, your pick of cheddar, gruyere or blue cheese, served on house made brioche, with lettuce, pickled red onions, organic ketchup on the side, and a side of house made Kennebec potato chips. And how does it come out? Juicy, thick, packed with flavor. A burger that keeps its structural integrity with just the right amount of cheese-melt. In short: a dream. Hours are 5:30pm to 10pm Tuesday through Thursday, 5:30pm to 11pm Friday and Saturday. nopasf.com
Cow Hollow, Marina, Presidio Heights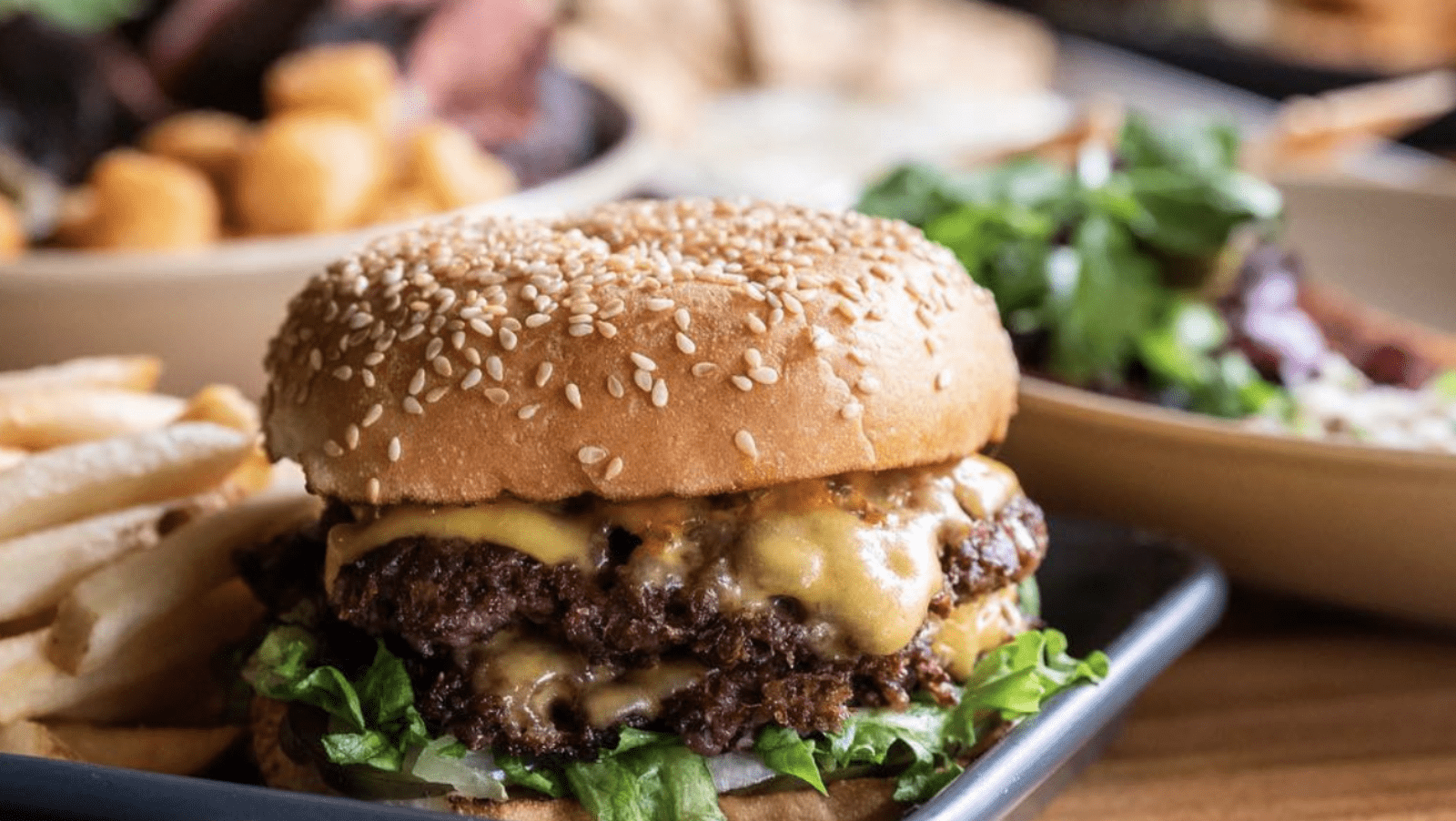 Helmed by Chef Adam Rosenblum, Causwells has become somewhat of a pilgrimage restaurant for smash-style burger aficionados. Offering consistently superb fare in a non-fussy atmosphere, it's easy to see why the accolades keep rolling in. The Americana Cheeseburger is a thing of beauty — scoring highest marks in terms of flavor, ratio, size and quality. Cocktails are also something to write home about here, with fun summer varieties and other seasonal options popping up year-round. Hours are 5pm to 9pm Sunday through Thursday, 5pm to 9pm Friday and Saturday. causwells.com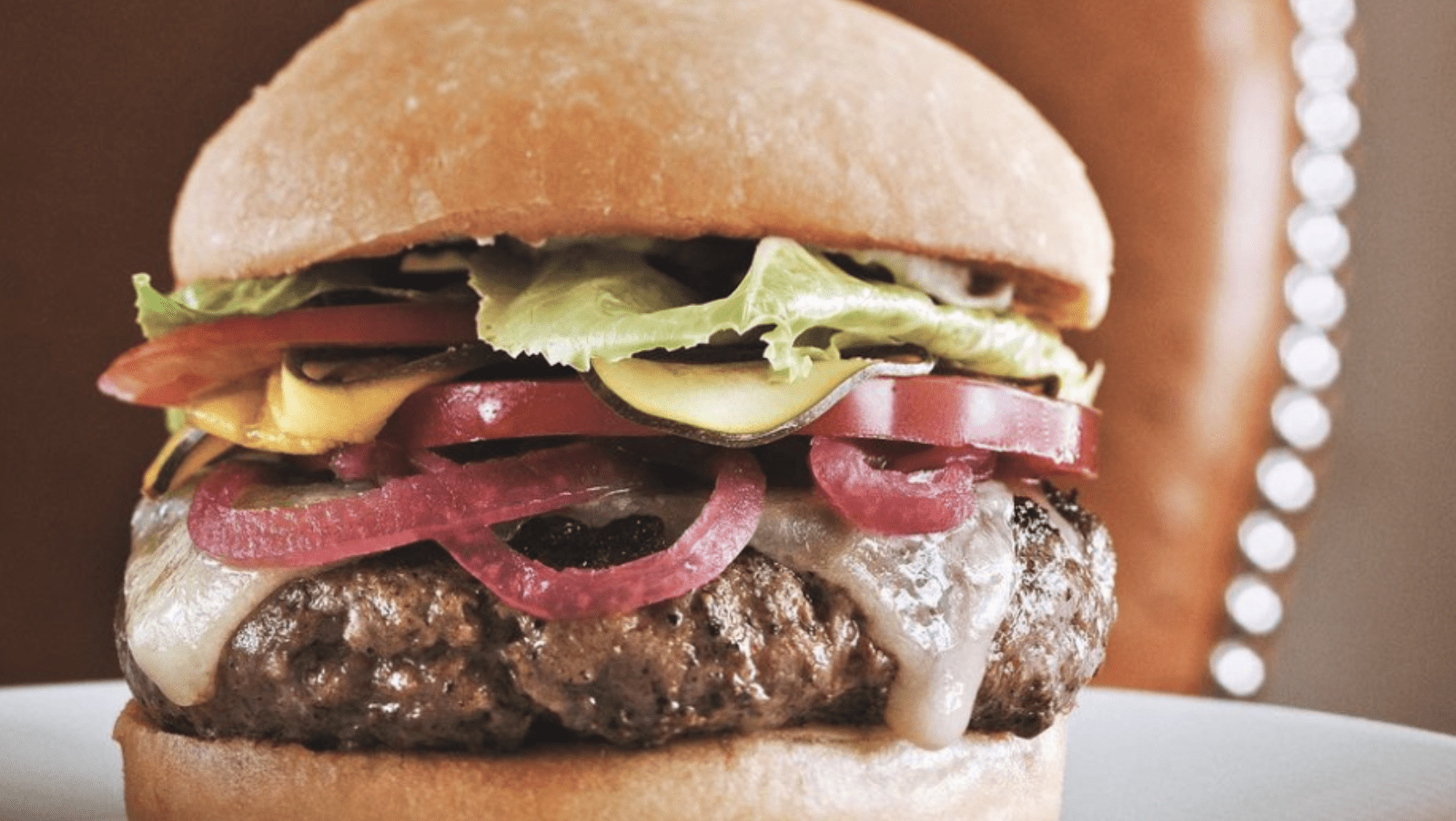 A mainstay on "best of" burger lists for decades and with good reason. Served on an English muffin bun, the patty is a blend of short rib, sirloin and brisket that's ground in-house every day. It is topped with pickled red onion and zucchini, tomato, and a caper remoulade that betrays the restaurant's Michelin-star status. Be sure to order the fries. Fried in duck fat, they may be the best you'll ever have. Hours are 11:30am to 2:30pm and 5pm to 10pm daily. Weekend brunch is 11am to 2:30pm. sprucesf.com
More Local Favorites in San Francisco