As we travel to new places far and wide we want to make sure to do our part to keep our impact small. Even when we try our hardest to reduce our footprint, the cars, planes, or boats we use to get around create carbon pollution. Carbon offsets allow individuals and companies to reduce carbon emissions elsewhere through supporting projects and organizations involved with reforestation and renewable energy development. Here are some of our favorite organizations that make it easy for you to calculate your footprint and offset your impact.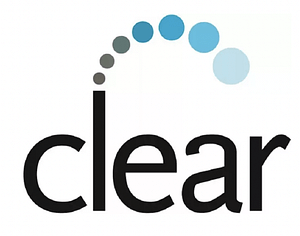 Want to get specific when calculating your footprint? Clear allows you to breakdown your daily footprint into categories like commuting, internet, that motorcycle day trip and more. They also offer ways to buy offsets to support one of their 14 third party verified projects around the world. 

myclimate is super user friendly and allows you to calculate your personal footprint from traveling activities, shopping, and more and offers project-specific offsets to purchase so you can choose exactly where your donation goes. 
NativeEnergy's easy to use interface allows you to calculate your footprint from travel, everyday commuting, and more and purchase carbon offsets to that help support reforestation projects. They are a public benefit corporation and all of their projects are verified by the third party organizations like Gold Standard, Climate Action Reserve, Climate, Plan Vivo, Verified Carbon Standard, and the American Carbon Registry.  
One Tree Planted is a non-profit organization that specializes in reforestation and conservation efforts around the world, focusing on improving water quality and protecting biodiversity. Their carbon offset program allows you to calculate your footprint from travel to basic household emissions and donate to a tree planting project to compensate. 
Sea Trees allows you to mitigate your climate impact by helping restore coastal ecosystems. By purchasing a carbon sequestration package, you can offset flying, driving, even your yearly carbon footprint. Their projects range from planting mangrove trees to coral to restoring the California kelp forests.
Sustainable Travel International 
Sustainable Travel International specializes in connecting you to carbon offset projects based on your travel emissions. Visit their website for a clear outline of how the carbon offset program works, how to calculate your personal footprint and the third party certified projects they support.
Terrapass allows you to offset travel, tourism, and more with their variety of carbon offset bundles. Check out their EcoTourist bundle to travel a little more guilt free. Projects range from reforestation to renewable energy development, methane capture, and more.